Yana Mazurkevich's name may appear in tandem with Brock Turner's, even though the students are polar opposites of the collegiate spectrum. Turner, a former Stanford swimmer, was arrested on Jan. 18, 2015, for sexually assaulting an unconscious woman at a frat party.
His crime garnered national news coverage because of the light sentencing of six months in prison and only three years of probation. Men and women alike were in disbelief, and while a few protestors taunt him with guns, Mazurkevich taunts him with her camera.
Born in Belarus, the young woman, her brother and her parents immigrated to the United States and relocated to Washington, D.C., with only the clothes on their backs, struggling to make ends meet. Although she finds solace in photography, Mazurkevich put her hobby on the back burner to pursue enrollment at the United States Naval Academy (USNA), though her plan fell short of expectation.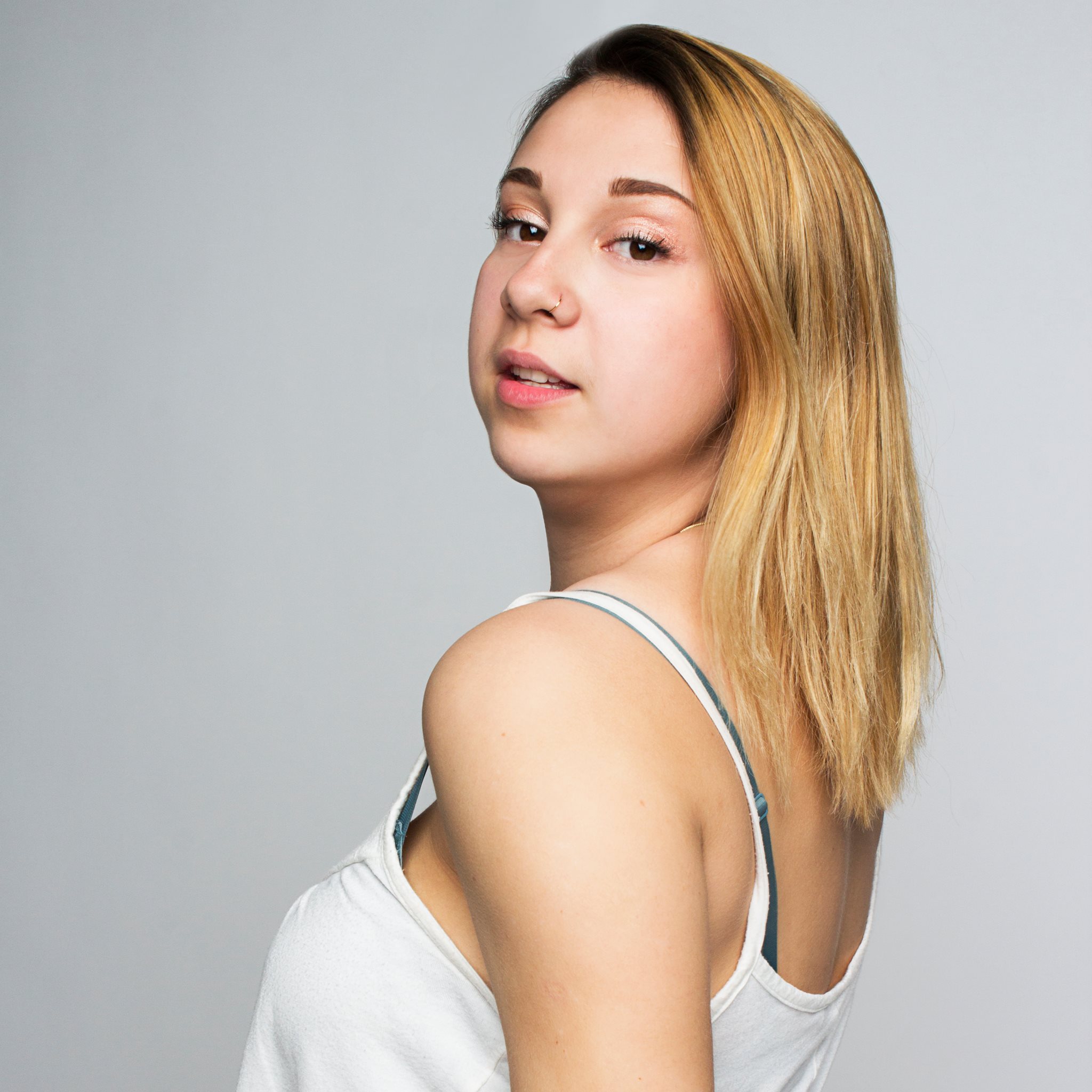 "Unfortunately, I didn't get accepted into the USNA after being on the waiting list, so I applied to colleges instead. I deposited my money into Ithaca College, even though I wasn't interested in college. I toured other schools, but Ithaca was beautiful and unique when I visited, and I didn't know that the Roy H. Park School of Communications was one of the best Communication programs in the nation. I wasn't doing preliminary research on Ithaca, but I knew it was the best one," she says.
She had no idea what to expect other than the possible status quo of collegiate life, including studies, parties and the occasional one-nighters and all-nighters. Did sexual harassment and assault come to mind? No. Students, not to mention the rest of the population, should keep a few statistics of sex crimes in storage.
One-fourth of collegiate women are sexually assaulted, and three-fourths of survivors do not alert law enforcement. They experience shame, disgust and humiliation, and they feel they are at fault, they are to blame and their voices are taken away. During Mazurkevich's freshman year, she was raped.
"It hit me like a ton of bricks that I was now part of the statistics. I was now the one in four women who get assaulted. I should've told someone immediately, but I held it inside for months. I finally told a friend, and she felt guilty because she wanted to help," she says.
Mazurkevich regrets her silence, which led her to a crossroad in her health, happiness and well-being. She now encourages survivors to talk to a trusted loved one, so they can begin healing. "Don't bottle up your emotions because they are too fragile. Talk them out, but don't put any blame on yourself," she advises.
She finds comfort in photography, which is no longer a hobby, but a full-blown passion. Her focus is aligned with that of her camera, and through her lens, she snapshots her niche. "My assault was part of my inspiration, but the other part came from my friends' assault stories," she says.
In particular, the news of Turner's crime gave the photographer enough inspiration to create not one, but two photo series.
Mazurkevich and Current Solutions, an online platform focused on the stories and support of survivors, partnered together to create their brainchild, "Dear Brock Turner," a photo series about the implications of sex crimes.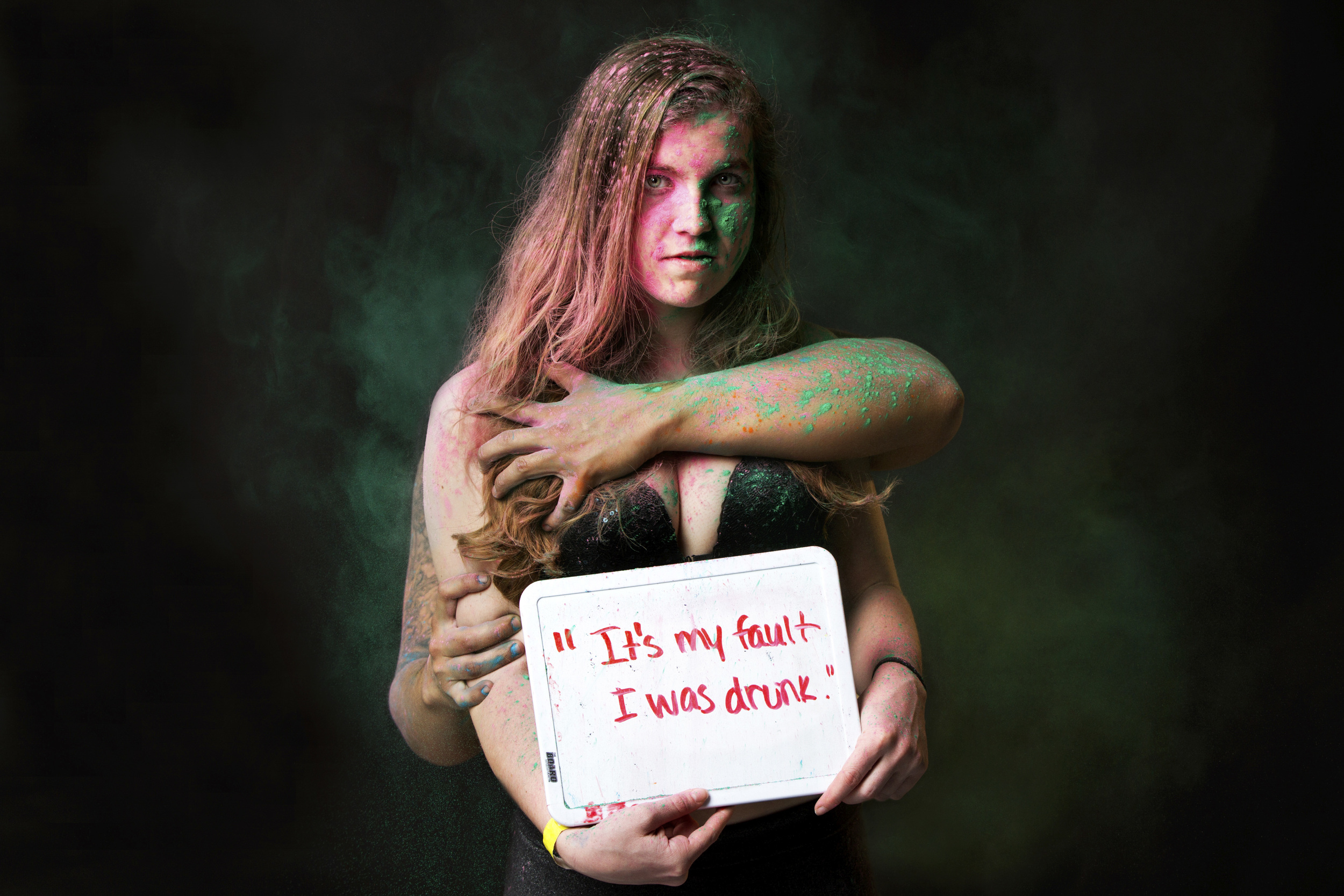 "After the Brock Turner case, a Current Solutions rep reached out and said, 'Hey, we want to do something with your work. We think it will be very powerful and moving with what's currently happening," she says, "We thought of a title, worked on the order of the images and whether we wanted captions or not. The title pulled the series together, and the images were a great visual aid. They uploaded it to their Facebook, which put my work out there, not to mention the platform's purpose."
She wanted to raise awareness about the raw and visceral realities that too many collegians face.
"Dear Brock Turner" is composed of eight photos, and all of the women are bombarded with a man's arms and hands either choking, groping or holding them, not to mention different hues of red, blue, green, purple and pink. What makes Mazurkevich's photos cinematic is not the fleshy forearms, bear paws and color-bombs. The models hold up signs, as they stare into the eyes of their voyeurs.
"I should have expected this to happen." "My skirt was too short." "I shouldn't have been walking alone." "I was being too friendly." "It's my fault I was drunk." "I should know how to protect myself." Each statement is a summarized excerpt of the survivor's letter to her Stanford rapist.
Mazurkevich's masterpiece is an overwhelming reminder of the aftermath of sexual assault. Survivors are left in pieces, torn and tattered, like they are among the walking dead. Unfortunately, America's rape culture plays a substantial role in how victors, not victims, feel about their traumatic experience(s).
The United States has laws to protect people from sexual abuse, but when victimizers, like Turner, are sentenced to a measly six months in prison and then released in three months, survivors feel violated again, but by their own country.
"Our judicial system is rigged. There are thousands more Brock Turners that don't get a sentence they deserve," Mazurkevich says.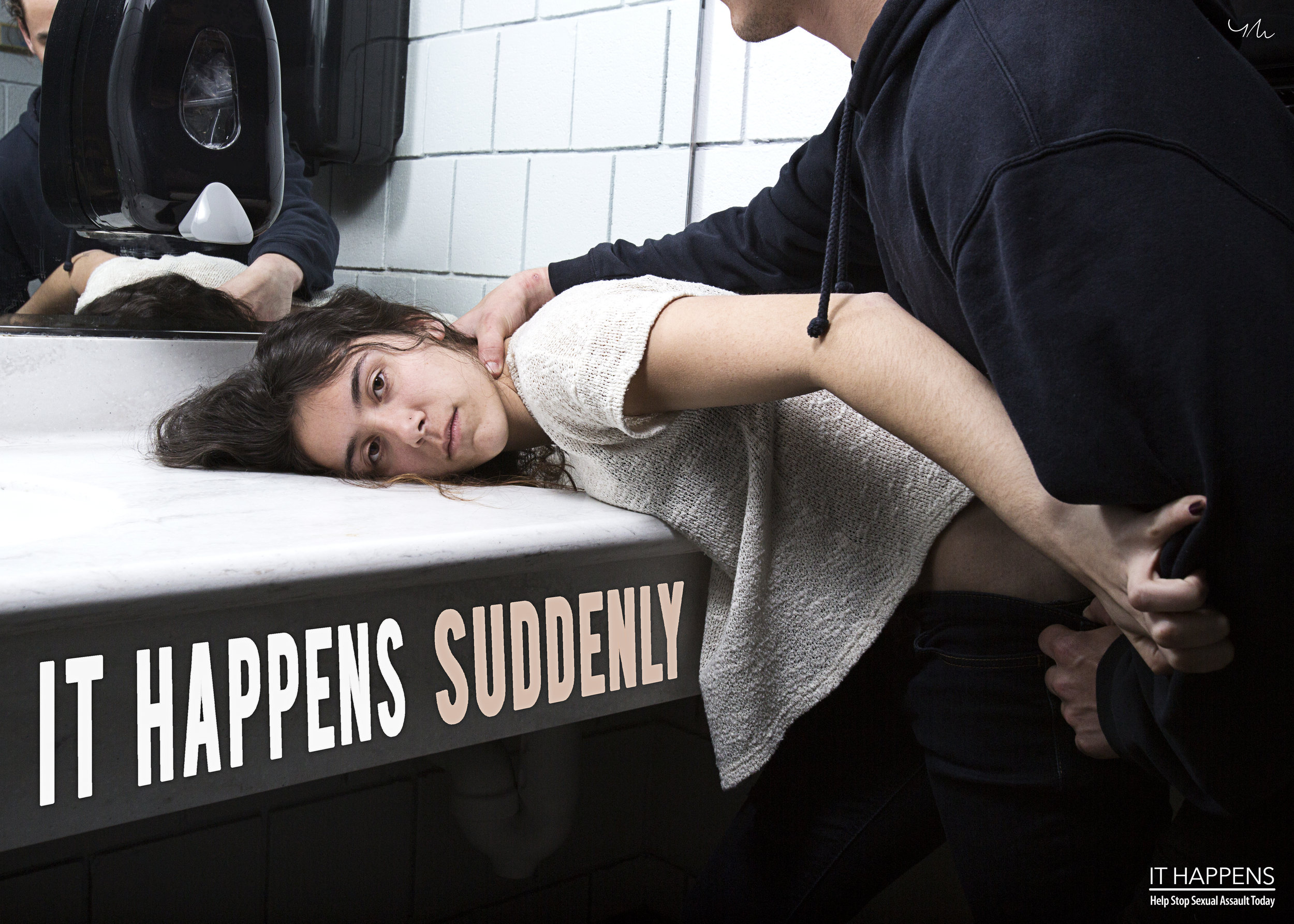 Turner may no longer sit in time out, but he'll never be off the hook. As soon as coverage broke of the convict's early release, Mazurkevich and Current Solutions collaborated again. Her second photo series, "It Happens," includes nine images of a broader demographic who are depicted in the throes of sexual assault.
When Current Solutions posted "It Happens" on Facebook, Mazurkevich received backlash because her images were considered too graphic and violent, but they needed to be.
Mazurkevich says, "I'm really tired of seeing black-and-white portraits of sexual assault on Google of girls shying away in the corner. The pics make our gender look weak, when we can stand up and fight against sex crimes."