The body-positive model and CCAC Allegheny student is ready to break stereotypes and save lives.
By Mattie Winowitch, Waynesburg University
---
Many students have extra-curricular hobbies and things that make them happy.
For Kayla Bilak, a student outside of Pittsburgh, Pa., her hobby became modeling. Originally starting out as an "Insta-model," Bilak recently signed with ModCloth, a renowned fashion company based out of Los Angeles, San Francisco and Pittsburgh, that started in 2002.
However, despite her new signing, she plans on sticking with her passion for the medical field and becoming a respiratory therapist, while slaying the model scene on the side. Let's just say her photos (along with her career choice) will give you life—literally.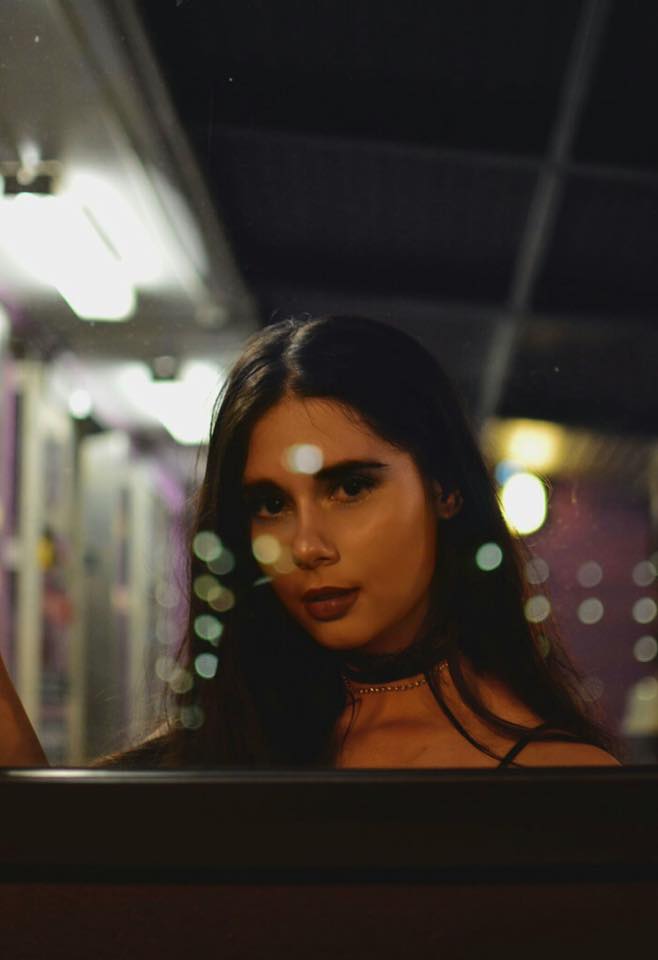 "I am currently going to CCAC Allegheny to study Respiratory Therapy (RT). I'm in my last semester here and I love it. The courses are rigorous and very hands on. They send me to eight different hospitals, and I spend eight hours a day, four days a week getting hands-on experience. It's so much better than being behind a desk listening to a professor talk all day. Also, I've already saved a couple of lives, which is a pretty cool thing to say!"
"My end goal is to be independent. I want to graduate RT school, and make enough money to live in a studio in the city. I want to make my own rules and have my own place in the absolute worst way, and I'm working hard to make it happen."
"Social media is an amazing thing. It can help you make a ton of connections that you normally wouldn't have. I have always loved the arts—whether it be music, painting, graphic design or photography—and my Instagram has been a great outlet for me to showcase my work. Because of [social media], it has become so easy for me to connect with local photography students. We all are a big community helping each other build our portfolios and chase our dreams. All of this has helped me get my face out there and even land a few job offers."
"When I first got the inbox from the Modcloth scout, I was in disbelief. I had to go to a few audition shoots and some training shoots, and next thing you know I was putting my name on a contract. It's so awesome to think that I'll be getting paid for something that I love doing so much."
"My favorite shoot was probably my first training shoot. It was the first time I have ever professionally had my hair and makeup done—which was so exciting to me because I am a makeup geek—and I met a lot of amazing local women who shared my same passion. The best thing about ModCloth is that they are culturally diverse and body positive, so there is this air of acceptance and fun in the studio. I'll never forget that day."
"Combining my studies with modeling can be tough. I have a very rigorous schedule now, so I try to fit my shoots in over the school breaks that we get, but when I graduate in May I will be picking up a lot more hours."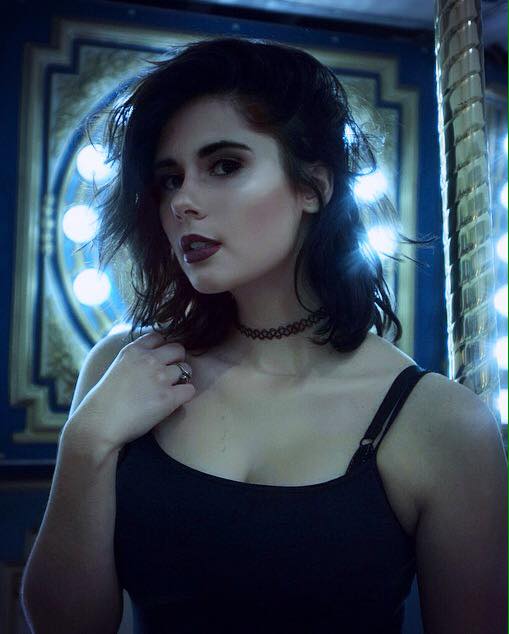 "I am obsessed with thrift shopping. It's actually a problem. I go thrift shopping at least once a week. There's just something about wearing unconventional clothes that I love: Getting them at a cheap price, indirectly giving to a good cause and looking unique…I can't get enough of it."
"I wish the media would start to promote positive body images more. People should feel comfortable in their own skin and be way more confident than they are. Unfortunately, they aren't because of the constant images they see through Instagram and the media in general. Being uniquely you is what makes a person beautiful, not jean sizes and having facial features that match every Kardashian. Diversity is the spice of life, and the things that make you different should be embraced—not pushed aside."
"I think every rough patch I have gone through in my life has made me who I am today. If I never went through challenges and obstacles, I wouldn't have such a positive attitude. Seeing people in the hospital every day and hearing their stories makes a healthy person very grateful. I am blessed in so many ways, and I am always thankful for every day that I have on this earth. I plan on making the most of them."