The Theater of Femininity
Student Irene Syriac is the director behind 'Hush,' a monologue play produced by members of the school's Yoni Ki Baat club.
By Eric McInnis, Arcadia University
---
One of the benefits of attending college is that many schools, if not all of them, are gigantic melting pots, offering diversity of race, religion, gender, socioeconomic status and life philosophy.
As a result, in an attempt to strengthen and maintain that diversity, many universities play host to a variety of clubs that cater to the interests of students from different backgrounds; in particular, schools push for organizations that are sensitive to the pursuits of racial minorities. At the University of Michigan, one such club is Yoni Ki Baat. The name, which means "Talks of the Vagina" in Sanskrit, was created by South Asian women after seeing a performance of "The Vagina Monologues." In its Ann Arbor iteration, the club strives to achieve the same goal that the organization purports to address internationally, which is to focus on issues that ethnic minorities, specifically women, face.
Irene Syriac, a senior at the university who is pursuing a degree in Biopsychology, Cognition and Neuroscience, as well as a minor in Gender and Health, is a member of the Wolverines' Yoni Ki Baat, and recently helped direct the stage show "Hush," a performance created by the organization.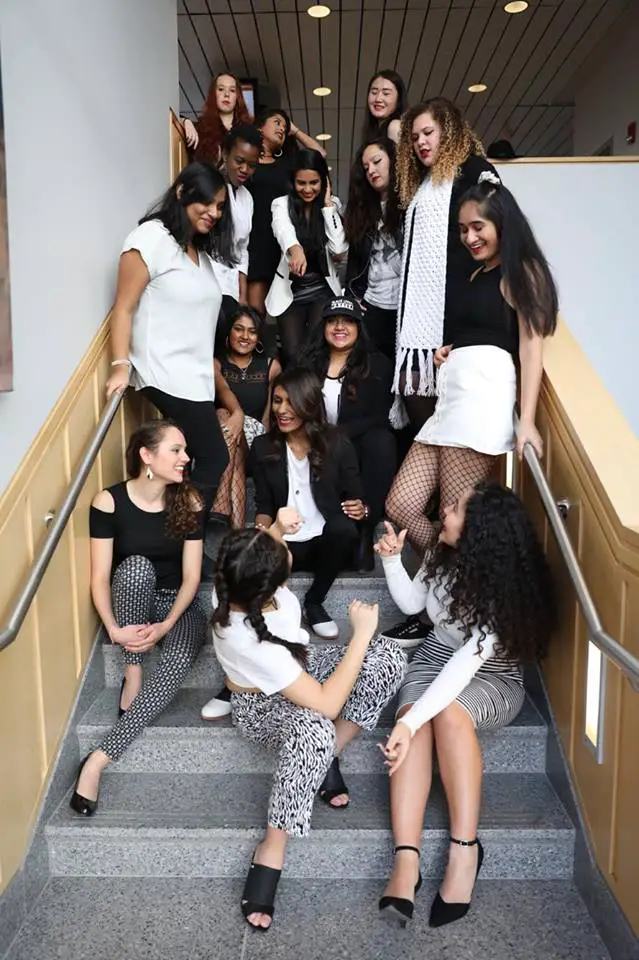 "Yoni Ki Baat (YKB) is a student organization on the University of Michigan's campus that promotes social justice issues pertaining to all women of color," says Syriac. "We talk about everything from mental health, to colorism to sexuality–you name it."
According to Syriac, after its founders saw "The Vagina Dialogues," Yoni Ki Baat arose as a response to combat the erroneous narrative that feminism and sex-positivity were only for women of a certain race or status. "[The women] noticed that the script did not include a space for South Asian women. So, in 2003, they started Yoni Ki Baat. Several students at the U of M decided to bring YKB over here, and it became an organization."
Most recently, the club has followed the lead of its creators and written its own monologue show, similar to the Yoni Ki Baat they named themselves after; Syriac is the show's director.
"The original Yoni Ki Baat is an actual show, similar to the 'Vagina Monologues.' At the University of Michigan, we wanted to expand [the cast] to all WOC. So here, YKB is the name of the student organization, and the show is titled under a different name, such as 'Hush.' We also don't use the original script, and all the pieces in our show are written by students. It's a similar structure to the 'Vagina Monologues' in the sense that it is a monologue show, but all the pieces deal with issues pertaining to WOC."
Because the show emphasized the issues the members faced, both as women and as minorities, the monologues were powerful. "There were a lot of pieces that had provoking lines," Syriac says. "Basically, every single person in the audience was called out for being problematic. In a show like this, everyone in the audience, no matter how much of an activist they say they are, was called out for some problematic behavior that they've done."
Despite the attack toward all of the audience members, the most recent monologue, which was performed this semester, was a resounding success. "The word I heard the most was life-changing. A ton of people came to the show and left with perspectives that they had never [seen] in their entire lives. The show really made the audience reflect on their own lives, in addition to gaining some insight from others.
"Now obviously, I knew [the calling out] was going to happen before the show, so I was really concerned that the actresses would get booed for something they said, but I was totally wrong—the aggressive parts were some of the audience's favorites. Hearing the audience cheer like that made me realize I was scared for nothing."
For Syriac and other activists, who they are as individuals defines them, and it is through their voices that they are able to talk about their struggles and make people aware of the issues they face. "It's only when you work with a group like YKB," says Syriac, "that you realize exactly how silenced WOC actually are, and you also realize that many people just don't seem to care about WOC. People just don't realize that WOC experience life in a way that white women or men don't experience. But you can also say that about any marginalized group; you never really know how marginalized the trans community is until you work with them. It's the same thing for women of color. Meet us, work with us and get to know us. That's why what we do is very, very important."
Soon, Syriac will be graduating from the University of Michigan and leaving Yoni Ki Baat behind, but she has learned a lot from the experience. "While I was a student, I worked for many organizations, besides YKB, that helped make campus more diverse and welcoming to minorities. Some of those organizations worked with members at the University of Michigan's administration, and I really enjoyed those. So right now, the job hunt is narrowed down to administration or anything that has to do with diversity on Michigan's campus. So, if any potential employers are reading this, please hire me!"
Follow Irene Syriac here. Or, to learn more about the University of Michigan's Yoni Ki Baat, follow them on Twitter here and on Instagram here.