At each round of the George Washington (GW) New Venture Competition, the hum of whispers fills the room as the audience waits anxiously to hear from some of the country's next great leaders. But backstage, George Washington University junior Danya Sherman finds the somber darkness more inviting than the light of the stage.
For a moment, she is attacked by self-doubt, her dream for a world free of drug-facilitated sexual assault (DFSA) and sexual violence wavering with her nerves. Without fail though, one small voice brings her back to reality: "You can do anything in 30 seconds. All it takes is just 30 seconds of bravery."
Living by this mantra, the GW junior has continued to share her vision for a world in which sexual relations are based in consent culture, not rape culture, a vision that her invention, the KnoNap, intends to make a reality.  
During the summer of 2016, while on an exchange program in Spain, Sherman's friend drugged and sexually assaulted her. As a result, what should have been an opportunity to improve her Spanish and enjoy the culture was marred by her experience of sexual violence.
She would later discover just how prevalent sexual violence was in study-abroad programs, as students' lack of familiarity with the culture and reticence to deal with the local authorities makes foreign-exchange students targets for sexual predators.
In fact, researchers asked women who participated in a study-abroad program about their sexual experiences. They discovered that a startling 83 percent of them reported an unwanted sexual experience, with 87 percent of the nonconsensual sexual contact being committed by nonstudent local residents.  
While some universities address the issue of sexual assault while abroad, the issue still remains relatively unknown to most college students. It was only upon her return to the United States that she learned her experience was far more common than she thought.
"It was the first time I actually became aware of the issue and it became very personal," says Sherman. Rather than being defined as a victim of sexual assault though, Sherman realized that not only was she a survivor, but she had the power to combat sexual violence.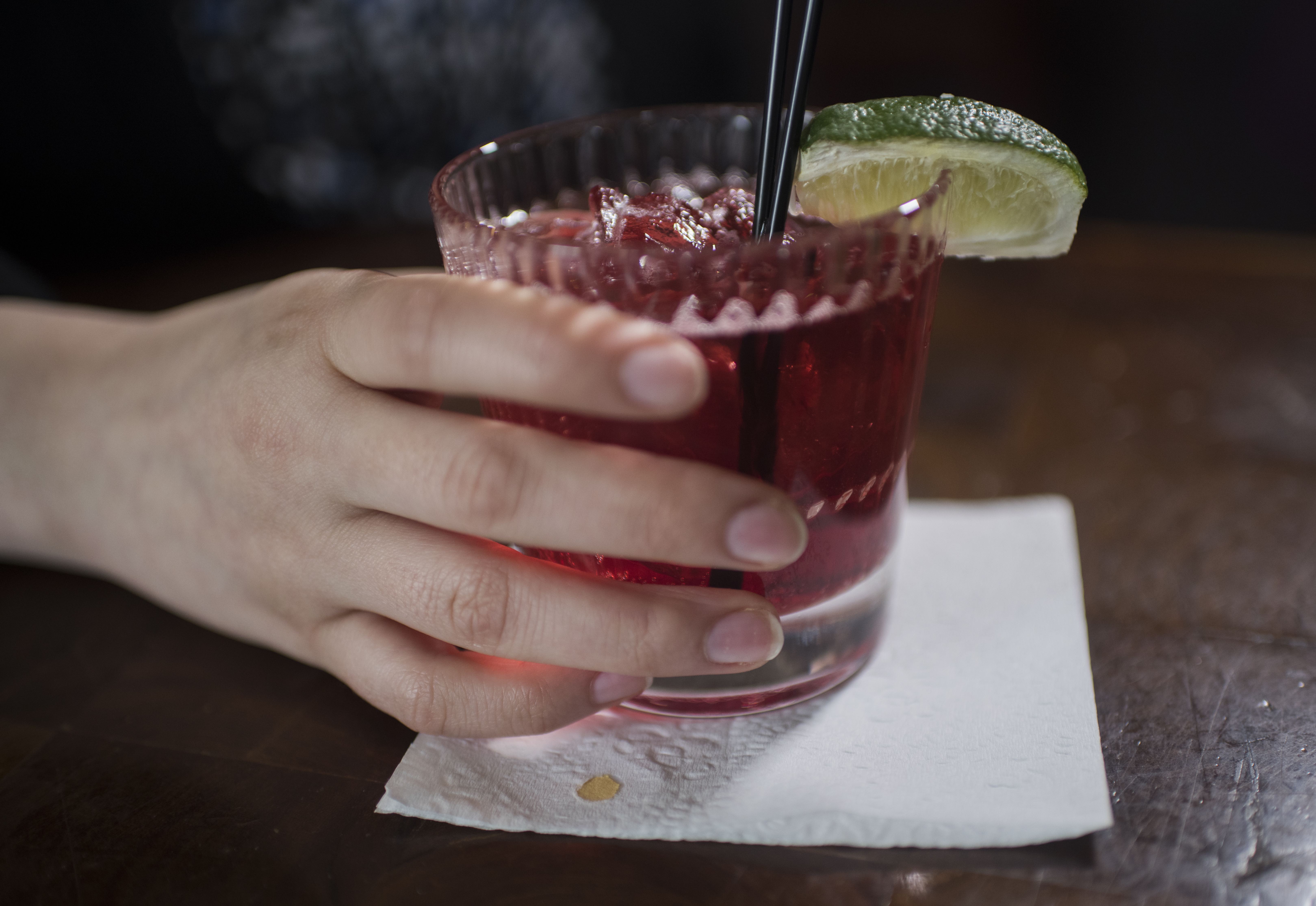 The inspiration for KnoNap, "the napkin that knows," came, in large part, from her own personal experience. "I was thinking of ways to seek closure after being sexually assaulted, but also to create a means to empower other individuals, both men and women," she says, "to not have to go through the same incidences that I had to go through."
As for the man who sexually assaulted Sherman, she has a message for him: "One day, I pray he sees it and knows that he inspired it and that he couldn't break me."
The fall semester following her assault, the GW junior enrolled in educator Kathy Korman Frey's Women's Entrepreneurial Leadership course. The class required Sherman and her classmates to create a business plan and enter it into GW's New Venture Competition, offering students a realistic, experiential-learning opportunity in entrepreneurship.
Frey taught the course through the lens of illuminating the differences for women in business as opposed to their male counterparts. To this day, Frey — a female entrepreneur and founder of the Hot Mommas Project, the world's largest collection of women's case studies — remains a mentor for Sherman. 
One day, Frey presented the findings of an internal report that Hewlett Packard had assembled. According to their research, men apply for a job when they meet only 60 percent of the qualifications, but women apply only if they meet 100 percent of them.
"It shows that as a woman, you can go for certain things and that you can push yourself in business," she says. As a bourgeoning female entrepreneur, she read the numbers as evidence that women need to doubt themselves less and push themselves more.  
Driven by her revelation in Frey's class and her experience in Spain, Sherman came up with the concept for the KnoNap. By the time the semester ended, she had worked out the details of the product and there was only one thing left to do: present her pitch at GW's New Venture Competition.
Even though Sherman has championed her own story of sexual assault, the decision to own her story and share it with peers, judges and fellow entrepreneurs required more than just 30 seconds of bravery.  
In one of the competition rounds, a judge asked Sherman why she was the woman to take on the project and bring the idea into fruition. "It came to a point where I said to myself, 'If I want to create social change in an issue that's so personal and that there's so much hope for change, then I have to be open,'" she says.
"Every time I share my experience, it is not an easy thing to say. It's gotten easier with time, but I found having my words scripted takes out any and all of the emotion." She continues: "The script is for my own mental sanity because that's important too, but also to make sure that I'm getting across what I want to get across, which is that I don't consider myself a victim."  
She, instead, trades in her identity as a "victim" for her current ones as "champion" and "advocate." "I identify as a champion against this issue and an advocate for making more individuals aware and educated on sexual assault," she says. "Advocate especially holds true for my company and myself. I am using KnoNap as an avenue to create social change, and hope that by the end of my tenure with KnoNap, I will have reached that end to empower individuals."  
After entering KnoNap into the New Venture Competition at GW, she won first prize in the Pitch George Elevator Pitch Competition, which awarded her seed funding through the university. Then, this past February, Sherman was named the Best Student Entrepreneur in the United States by the Entrepreneur's Organization, winning the $10,000 first prize at the Global Student Entrepreneur Awards (GSEA).  
When Sherman talks about her award-winning invention, she stresses that KnoNap is not a napkin company; it's a safety company. "We promote self-safety through two modes: KnoNap, the napkin; and partnerships with universities, Title IX offices and police departments to ensure proper education on the issue of DFSA." The team at KnoNap recognizes that it is not enough to hope that a single product can change the discourse on sexual assault and rape culture; instead, there must be a change of policy and restructuring of culture. 
Current competitors in the North American market for DFSA detection devices, although impressive, either too obviously appear as detection devices or would be atypical in social settings. One such competitor is Undercover Colors, which, developed by four engineering students from North Carolina State University, is a nail polish used to detect date rape drugs.  
Critics consider the invention problematic, however, as the detection chemical must come into contact with an individual's skin and food. Nail polish, as a vehicle for a detection system, requires women to bear the responsibility for their protection, not the institutions themselves. In addition, the product also isolates men who have been or could be sexually assaulted, to some extent, as nail polish is a typically feminine beauty product.  
The GW junior's detection product — a napkin, which is set to launch December of this year —places women in control of keeping themselves safe, though it also requires top-down policy changes to ensure that institutions and businesses offer the product to consumers. "I didn't want to change consumer behavior or add the product into social settings because then it's not discreet," says Sherman.
"Instead, I wanted to make sure our product could be used anywhere and also by anyone, regardless of gender, sexual orientation or race. It doesn't raise eyebrows if you have a napkin with your drink." As the KnoNap website says, "You are your first and best line of defense."   
KnoNap, the napkin, looks and feels like a regular napkin, but instead uses color-changing-fabric technology to warn the user of a date rape drug's presence. Once the napkin comes into contact with the drink, if the napkin changes color, you know date rape drugs are present in the liquid. Currently, the napkin can detect 26 of the 40 most commonly used date rape drugs.  
The KnoNap team aims to, in the long-term, enact policy changes in local, state and even federal law. By partnering with Interfraternity and Panhellenic councils, the team hopes to provide a re-education on sexual violence. 
"There is really a gap of education between high school and college," says Sherman. "In high school, it's not much of an issue." Twenty-four states and the District of Columbia require public schools to teach sexual education. "In university, though, you really only learn about drug-facilitated sexual assault when either you're affected or a friend of yours is affected," says Sherman. "Most universities that offer bystander awareness and consent trainings, while fantastic, lack the presence of DFSA trainings." 
In order to focus on the product, Sherman took the fall semester off to live and work as a fellow at the prestigious Halcyon Incubator in Washington, D.C., where she received expert guidance — from individuals such as Kiki Ramsey, an advocate for female entrepreneurs and founder of Fempreneur University— and participated in pitch sessions and skills-development series. Now, she is currently a Future Founders fellow, which focuses on developing leadership qualities in budding entrepreneurs.  
Sherman also met and connected with actor Ashton Kutcher, who within the last several years has used his fame and resources to fight for an end to human trafficking. She met Kutcher at a Forbes 30 under 30 conferences but struggled to pluck up the courage to speak to him.
Then she remembered her mantra. "I pulled out one of my business cards, shaking, walked over to Ashton Kutcher and said, 'Bravery takes 30 seconds, my name is Danya Sherman,' and I pitched. I gave him my business card and shook his hand saying, 'I'd love to be in contact with you, we have a lot of interests that overlap. We have a similar vision for a world we would love to see for our children.'"  
In addition to preventing DFSA, Sherman and her team also want to break down rape culture, in which society blames survivors of sexual assault for the assault, thereby normalizing male sexual violence. She understands that while giving women and men ways to protect themselves from sexual assault is a necessary, short-term solution, eradicating sexual violence will require a paradigmatic change in the way society views sexual dynamics.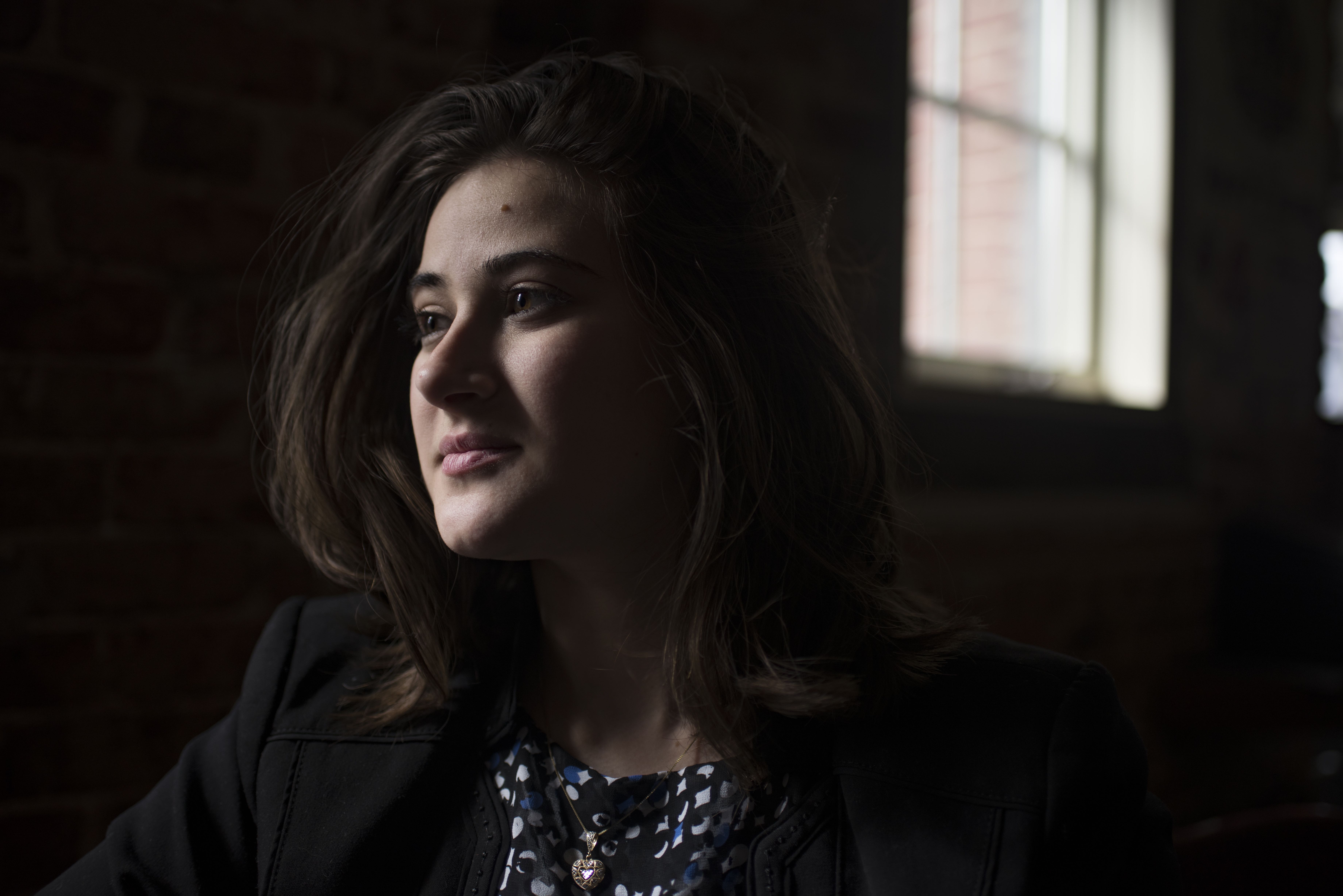 KnoNap team members hope to combat rape culture, especially on college campuses, through trainings and facilitating conversations on embedding a consent culture, one in which individuals respect each other's personal decisions with regard to intimacy even if the result is not the desired one.
"You have every right to retract consent whenever you want," says Sherman. "I would never put out a product, as a survivor, that would add to victim blaming. Our mission is to combat DFSA and change the culture of social settings."   
Especially in light of the current #MeToo movement, which has helped women and men gather the strength to share their sexual-assault experiences on social media, Sherman is hopeful that in this day and age individuals have the ability to change their social circumstances.
"Sexual assault is getting a lot of publicity now, which is both unfortunate and fortunate: unfortunate in that it's still happening, yet fortunate that with all the media attention, real change can occur so that no one else has to say, 'Me Too,'" says Sherman. 
Sherman's go-to-market, or distribution strategy for the napkins, involves institutions, businesses and individuals. On the institutional level, much like most health centers offer bowls of free condoms for student use, the KnoNap team is aiming to have their napkins accessible and free at university health centers and dorm rooms.   
Second, the startup team is working with bars, clubs and restaurants to have their napkins be distributed with every drink. Finally, they will be working directly with individuals, so that they are able to purchase their napkins either online through their client list, as well as through local distributions such as pharmacies and grocery stores. This April, the KnoNap team will participate in a Kickstarter, which dovetails with Sexual Assault Awareness Month (SAAM).   
As a survivor of DFSA, Sherman's greatest inspiration comes from peers who survived sexual assault and share their stories with her. For Sherman, "It's the stories of individuals saying, 'I don't know what to do. Please, what did you do?' Or the individuals who say, 'Danya, you are not alone.' Those are the stories that are most inspiring for me and the ones that keep me going, because I'm not fighting for myself. I'm fighting for the pursuit of justice."  
Despite the high prevalence and lack of education regarding DFSA, Sherman is hopeful about the future. She hopes to live in a world where there are no drug-facilitated assaults and no sexual assaults.  
Sherman reflects, with a smile lighting up her face, "A culture of consent will replace rape culture. There will be no shame or backlash against women and men who choose courageously to share their stories of surviving sexual assault. I know that's something I had to overcome prior to building KnoNap, the 'What do I do now' question. KnoNap is really my 'what now.'"