To some, he's just a name in a program or playbill. To others, he's MARQEL. But to most, he's Dante Green, a student at the University of the Arts in Center City Philadelphia. A lot of people can claim to be artistic just because they have a cool Instagram, but Green lives, breathes and eats art.
The UA student sings, writes, acts, and could probably even conduct this interview if he had to. I spoke with him over email about his recent work, and what he's hoping to accomplish before he graduates.
Mattie Winowitch: So Dante, let's start by you telling me what school you go to and what exactly you are studying. Also, what year are you?
Dante Green: I go to the University of the Arts in Center City Philadelphia. I'm studying Directing, Playwriting and Production with a concentration in Musical Playwriting. I'm also a sophomore, going into my fourth semester.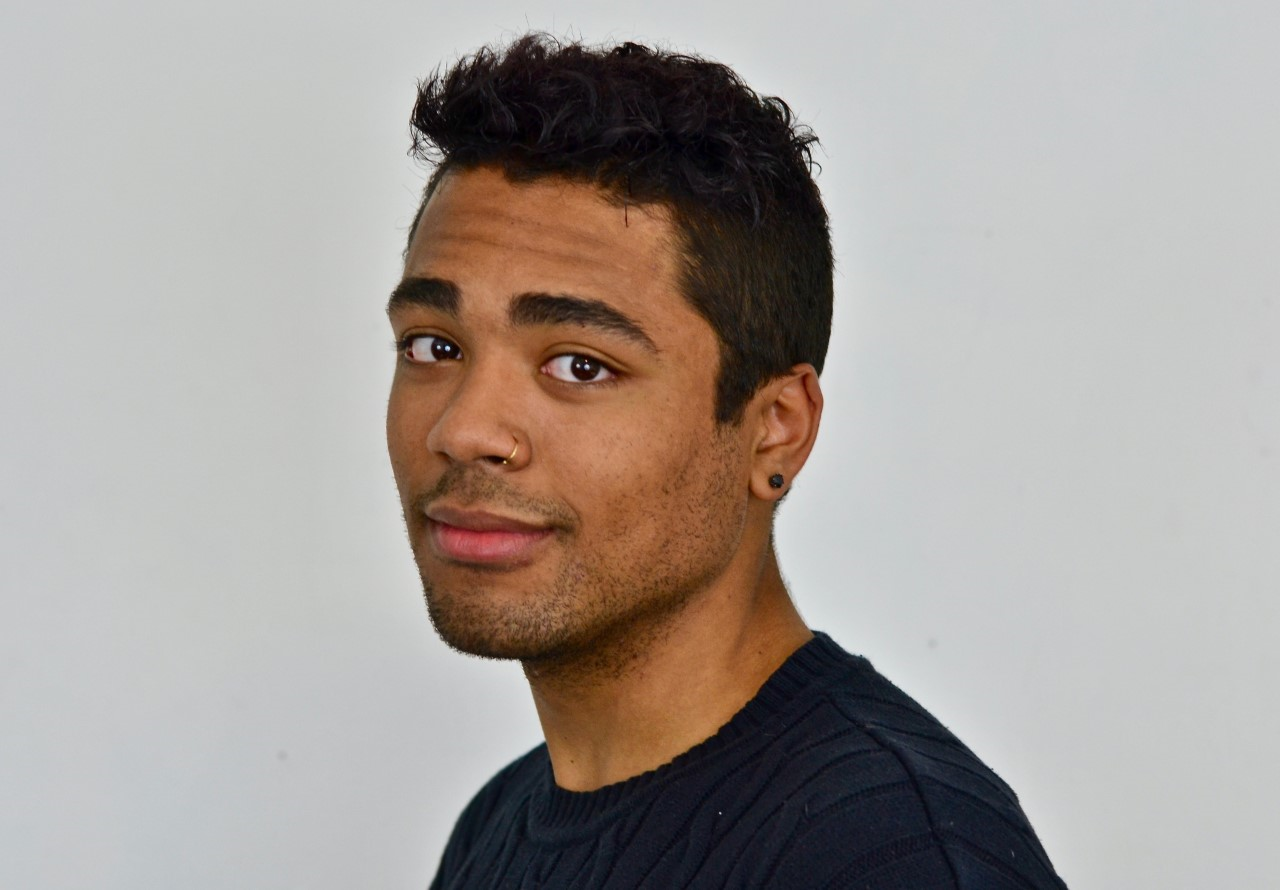 MW: What's your end goal (if you have one)?
DG: I don't exactly have an end goal, but for the sake of the question, I would say the goal is to be making art in any capacity that puts food on the table and happiness in my heart.
MW: What activities are you involved in at school?
DG: For the most part, my involvement in the school consists of working on play and musical productions. This could be performing in a musical or play, writing the musical being performed or assisting in music direction in the musical being performed. The University of the Arts is really big on new works, so my role in the school often involves helping to shape a new piece of theater so that it can grow and expand, with the hopes of being remounted in big name theaters like The Public Theater in New York City, just to name one.
MW: Tell me a bit about some of the plays you've been involved in. Have you written your own?
DG: I have written a few of my own! One in particular is a one-act musical called "The Opposite Side," which is a show about an adult who lives alone with their imaginary friend. When the adult wants to build a social life, the imaginary friend gets jealous and starts seeking a place where they can exist. The show was most recently produced as part of the Equinox New Play Festival here in Philadelphia, and hopefully (this is hush hush right now) it will get a remount at The Bloomsburg Theatre Ensemble this summer.
MW: What has been your favorite production to be a part of thus far?
DG: "The Elementary Spacetime Show," by far. It was my second world premiere of a musical I've been in, my first show with the genius that is Cesar Alvarez, and the most fun I have ever had performing yet. The performance was part of the Philadelphia Fringe Festival, and the air that the Fringe audience brings to a show is just unlike anything I've ever experienced before.
MW: Tell me a bit about Darling Run and some of the other music you've recently produced. 
DG: Darling Run has been around since 2012. We're a little group consisting of myself, Mark DeLucca, another UArts student, and our good friend Lyell Hintz, studying just up the street at Temple University. Our music is a blend of so many influences, from Golden Age musical theater, to Dave Matthews Band, to Hiatus Kaiyote, to Benny Sings. Most, if not all of what we play is original music, but every once in a while, we do pull out some classics like Stevie Wonder's "Superstition." Darling Run has been very on and off as far as live performances go. We all have quite busy lives working with other bands or in productions, but our prime playing times are in the summer, as well as in the months of December and January. Our hope is to do a tour this summer, hitting up all the little hotspots of the country, so if you'd like to book us, email us at darlingrun@gmail.com. If you wanna give us a listen, you can find us on Spotify for a limited time or BandCamp. We have a Facebook page as well if you're into that sort of thing.
MW: What is one thing not a lot of people know about you?
DG: Something a lot of people don't know is I actually have a sort of "alter-ego" named MARQEL. MARQEL is a hip-hop beat producer on SoundCloud who makes beats using Logic Pro, taking samples from popular songs, as well as creating with his favorite piece of equipment, the Beat Thang. His music is actually most popular in Flagstaff, Arizona, which is why no one here in Philadelphia really knows about him. MARQEL doesn't really make music often, but when he does, it's bumpin'!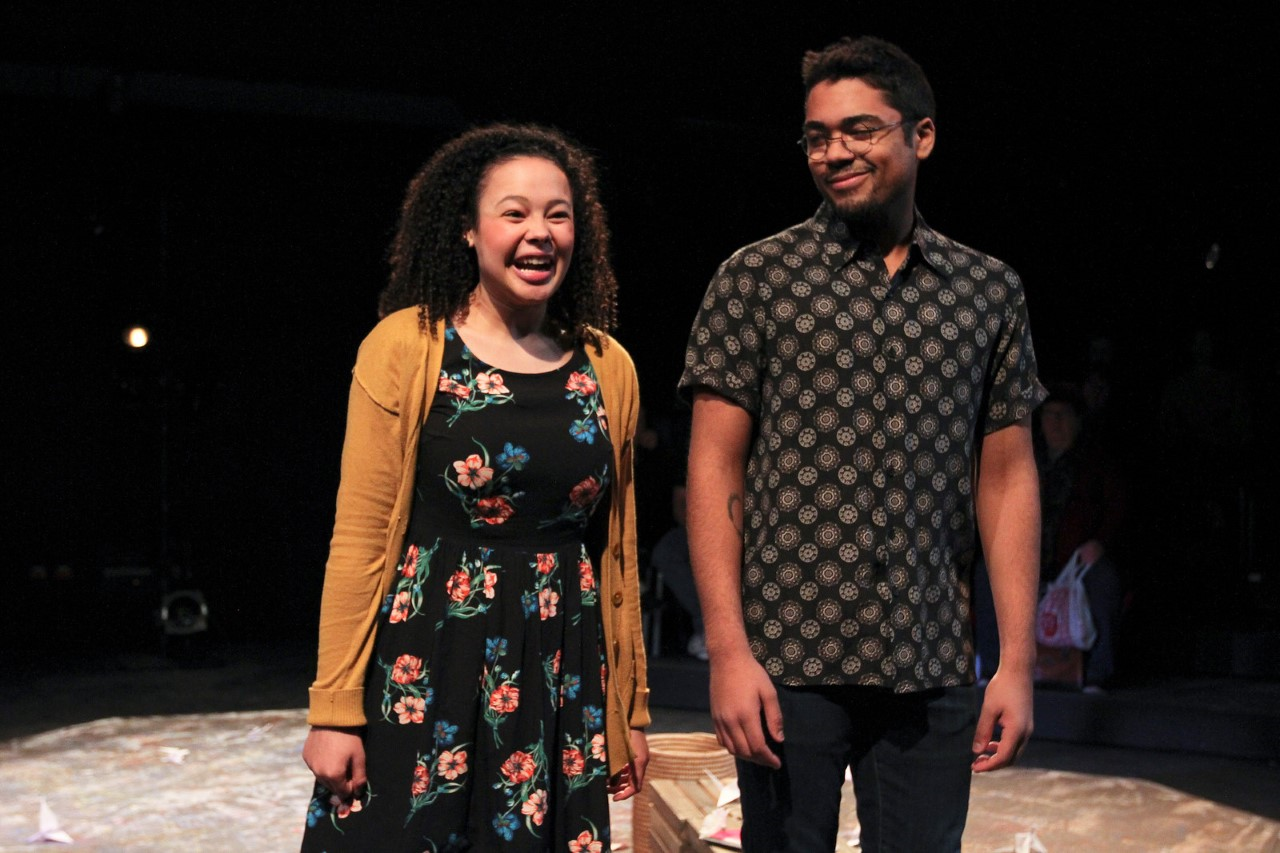 MW: What do you wish for more than anything?
DG: I wish climate change was a much more prominent conversation in the world. Being green is so important to me, and 100 percent renewable energy is something we have to accessibility to accomplish, but the interest isn't there, and it needs to be.
MW: In your experiences, both current and past, what has made you the man you are today? 
DG: Without a doubt, my father has made me into the man I am today. When I was very young, my father was in a car accident, paralyzing him from the waist down. His accident forced me to grow up much faster during his years of hospitalization and recovery. After he was finally back home, my dad opened an extremely successful music production company in our hometown, and even though it's closed now, to this day, people know him as the "producer man." His strength, independence, and perseverance has taught me that I really can do anything.
MW: And finally, since it's the most wonderful time of the year, what do you want for Christmas?
DG: A new keyboard—I am in DIRE need. You should see the one that I play shows with. It's from 1998, so it's extremely heavy, it's got broken keys, missing keys, the volume adjuster is messed up—it's a big ol' issue. Santa, if you're reading this, Dante would love an M-Audio Oxygen 61 Key Keyboard for Christmas.