As the beat of 1940s-style swing music sways through the auditorium, lead dancers grab their partners' hands and twirl in time with a melody provided by the band.
Girls' dresses flutter around them as they spin, and guys' button-down shirt sleeves are quickly rolled up to their elbows as dancing continues into the night.
For the James Madison University Swing Dance Club, nights like this are anticipated all year round. The organization holds six dances each semester in which JMU swing dancers, along with those from other universities across the state, such as Virginia Tech and the University of Virginia, are invited to show off their best swing moves. Each dance has its own theme, complete with lights and decorations—such as the "Harvest Moondance" in October and the "Holly Jolly Lindy Ball" in December.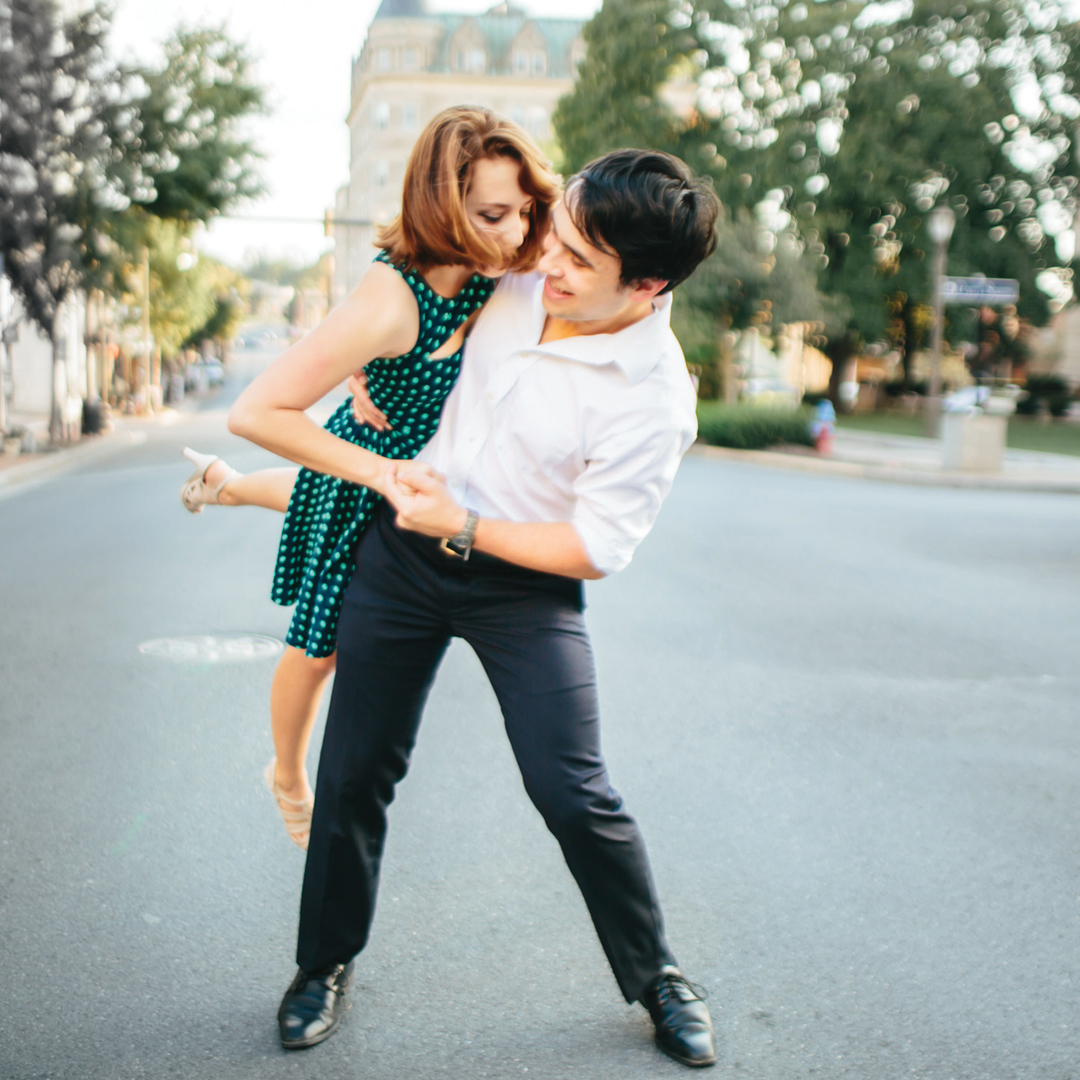 Ever since its inception in the mid-1990s, the JMU Swing Dance Club has given students the chance to learn the techniques of this classic dance style, as well as sharpen the moves they may already know. As an entirely student-run organization, undergraduate instructors teach weekly introductory lessons to beginners, along with demonstrating more advanced moves for their intermediate group.
"I love seeing people enjoying themselves," Spenser Codella, a senior Biology major and one of the club's instructors, said. "I love watching beginners who love it…[and I] also love it when people come up to me and ask me how to do that move that I just did."
There are several different styles of swing dance, which originated back in the Jazz Age of the 1920s-1940s. JMU's Swing Dance Club teaches the primary styles of the Lindy Hop, Charleston and blues, which are traditionally danced with a partner—although some techniques allow for complex solo moves.
For Codella, a large part of the appeal of participating in a swing dance club while in college is the welcoming atmosphere it provides.
"I hate to say that we naturally are just really friendly, but we really love all people," Codella said. "A lot of people come in, and for whatever reason, they just love the feel [and] the style of swing dancing."
At JMU, interest in this vintage style of dance brings in a wide variety of students, who in turn invite their friends to come along, regardless of any prior dance experience.
"I really like to describe [the club] as a motley crew… It's a lot of different people from a lot of different walks of life, coming together and just enjoying themselves," Codella said. "We have people who are typically jocks, and I'm a nerd, [and] we have a lot of people who aren't really in other extracurricular things; just people from all over the place. That's who we are as club. We all unite over… this fun style of dance."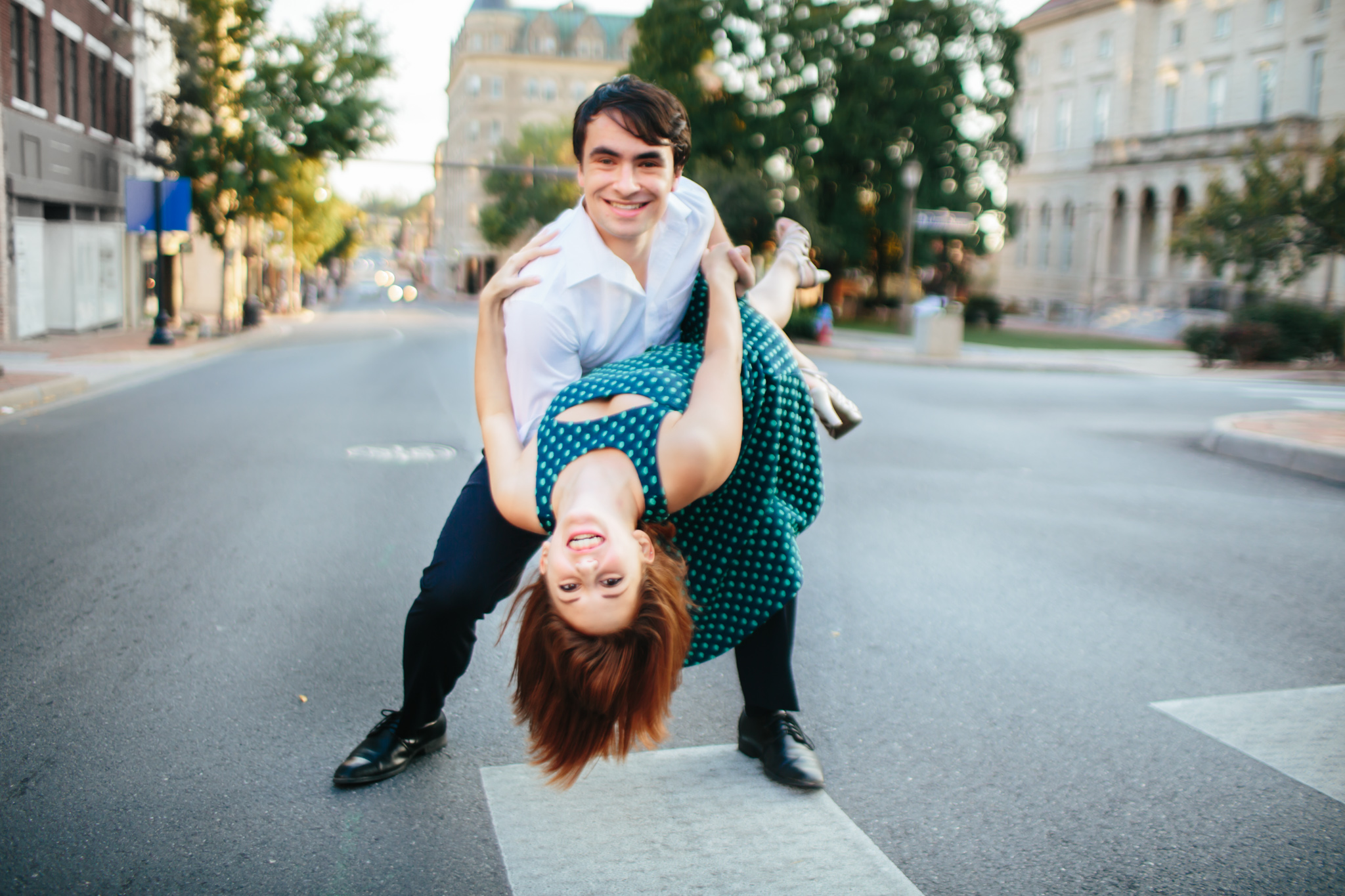 One such member is freshman Jacqueline "Jackie" Froede, a Chemistry major on the pre-med track, who sees Swing Dance Club as a way to escape the pressures of the classroom.
"This is my favorite club," Froede said, wearing her JMU Swing Dance hoodie after a couple hours of dancing with friends during one of their weekly meetings.
Along with hosting their own dances, the club also travels up to Washington, D.C. every spring for the D.C. Lindy Exchange, or DCLX. The annual convention attracts dancers from across the country to exhibit their freshest moves, dedicating an entire weekend to dancing until long after their feet are sore. The club also gets the chance to meet and dance with a variety of other swing lovers at DCLX, each of whom brings their own individual flair to the dance floor.
"Swing dance is a lot of personality," Codella said. "I've seen people who've done ballet, and they're very crisp and upright and straight. And then there's people like me, who are just bouncy, and you can just tell that I'm making my stuff up… And then, you have people like [club president] Brigitte, where it's just purely passion. She has a smile all the time when she's dancing. It's personality and communication between two people, in a dance."
No matter where they're dancing, the energy in the room seems to buzz as club members swing along to the upbeat, big-band music, combining their individual attitudes and styles to create something that is distinctly their own.