College in and of itself is a challenge for a variety of reasons, and those who choose to compete as a collegiate athlete choose to make an already-challenging exploit far more difficult. And even though being a college athlete may be tough, it's child's play compared to the next level. When it comes to athletics, nothing is more difficult than playing professionally. Unless, of course, you've chosen to compete at both the pro and collegiate level simultaneously, a feat that requires an absurd amount of both passion and commitment, and one that Colton Cowell has just recently accomplished.
Cowell has been playing volleyball since before he, could walk and aimed to compete professionally for as long as he's been playing. Both of his parents played professional beach volleyball, and, as a result, Cowell practically grew up on the beach with a volleyball in his hand. Despite his early determination to play at the highest level and his genetic disposition toward the sport, his place on the University of Hawaii Men's Volleyball team was far from predestined. Though his skills always placed Cowell at the top of his age group, his small size growing up was always a nagging concern, at least for a kid who wanted to compete against professional players who measured in at close to seven feet.
Yet Cowell never faltered, and when his growth spurt came halfway through high school, he was more than ready for it. However, even with the extra inches he had acquired in high school, Cowell still only measured in at six-foot-one, a height that still had him as one of the shortest players on the court, a fact that makes his earning of the triple-A classification for professional beach volleyball even more impressive.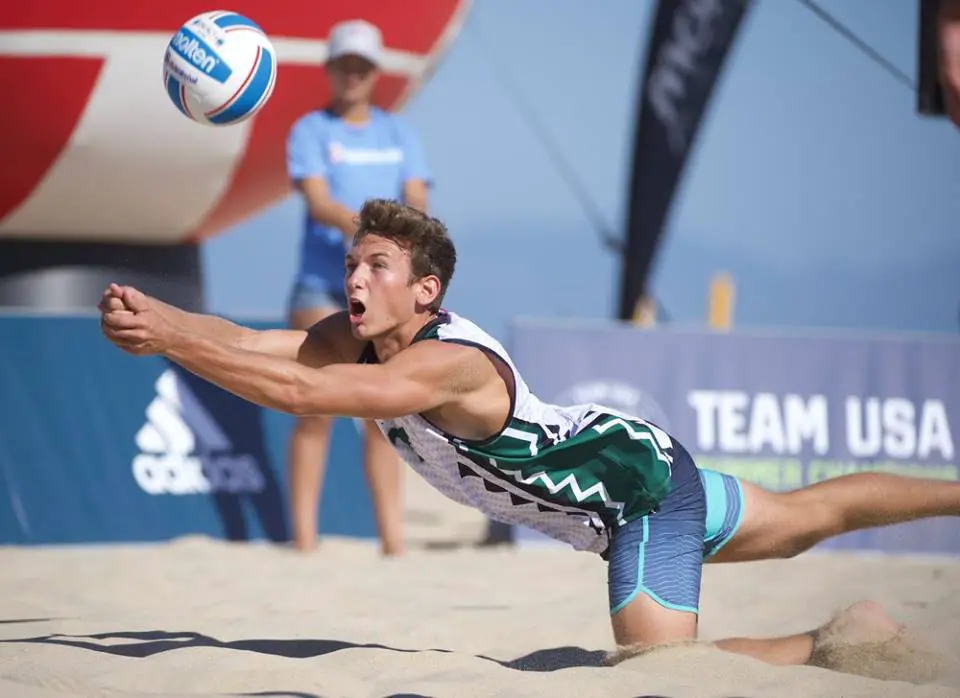 "Earning a AAA is the second-highest individual rating you can earn on the beach, right below those who compete in the AVP Main draw," says Cowell. "To qualify for the AVP Main draw, I will need to win four consecutive matches in a single elimination pro event." Not only did Cowell earn his AAA this summer, but he also nearly won the four consecutive matches necessary to qualify for the main draw in the first pro tournament of his career, the Hermosa Beach Open. Unfortunately, Cowell fell just short, losing his third game by a narrow two-point deficit. However, despite failing to qualify for the main draw, Cowell performed exceptionally well. He and his partner, Jeff Urton, who were seeded quite low prior the start of the tournament—an incredible 79th seed—went on to finish 33rd in the tournament. Not a bad start for a pro debut.
Now, someone with a basic knowledge of the NCAA's strict rules regarding the pursuit of professional compensation by collegiate athletes may wonder how Cowell is eligible to play professional beach volleyball while continuing to play for Hawaii's Rainbow Warriors? The truth is that Cowell, and any other athlete who has chosen to pursue a career in volleyball, has the unique opportunity to compete professionally in beach volleyball tournaments while continuing to play collegiate indoor volleyball, without breaking NCAA regulations. This is because beach volleyball and indoor volleyball are two distinct sports. Cowell did his best to explain to me the major differences between the two.
"The biggest difference between indoor and beach volleyball is knowing that more responsibility rests on your shoulders when competing in a doubles [beach] format, and that both require varying degrees of skill sets. Indoor has progressively become bigger, faster and stronger. Whereas, on the beach, a taller blocker and an athletic defender who are able to use a little more finesse tend to finish at the top.," Cowell says. The bottom line is that indoor is a faster sport, where power is key. Indoor players must be taller, faster and stronger, and the controlled indoor conditions allow them to jump higher and hit very, very hard. The beach, as Cowell puts it, is a place of fitness. With only two players per side, as opposed to indoors' six, beach requires each player to cover a greater portion of the court. The unpredictable outdoor conditions also play a large part in making beach volleyball a completely different sport than its indoor cousin.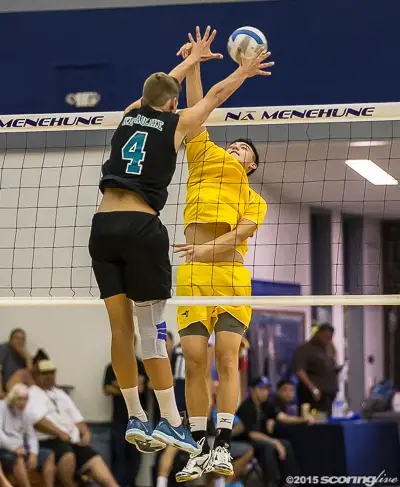 However, despite the differences between the two, certain talented players have the ability to transfer between both disciplines. Such is the case for Cowell. He went on to explain the most challenging aspects of transferring from indoor to beach. "The most challenging aspect of competing on the beach is mental perseverance. No matter who is on the opposing side of the net, the team that consistently sides out well and makes one or two more defensive or transition plays will ultimately win out."
Aside from the challenges that dog all players who take up the sport of professional beach volleyball, Cowell has certain challenges to overcome that are unique to him, specifically to his size. "Additionally, as has been the trend with many sports, athletes competing at the highest level today have become bigger and stronger, making it that much harder to perform for someone like me who is only six-foot-one.
However, Cowell does not seem to be the least bit fazed by the challenges of his discipline nor by those presented by his height. After all, why would he be? He is already juggling the responsibilities of both professional and collegiate athletics with relative ease. For him, the future is just a matter of visualizing his goals and getting after them, and he most certainly has a clear vision of them. "After college I will continue to pursue volleyball. The ultimate goal is to eventually compete professionally either indoor or on the beach overseas under contract. If the indoor route presents itself, my goal is to maximize my athleticism and power. After that I would like to return to the beach and hone the more technical aspects." There is little doubt in my mind that Cowell will be a force to be reckoned with in the world of volleyball for years to come.