Speaking Up
Think of the most successful people you know: Are they bad public at public speaking?
Sponsored Post
---
In the business world, being confident can help an individual go far in their choice of career.
Their potential bosses and partners will see them as someone they can trust and help them grow in their future. If you want to get ahead in your career, you have to look and sound like you are strong and certain of what you want in life.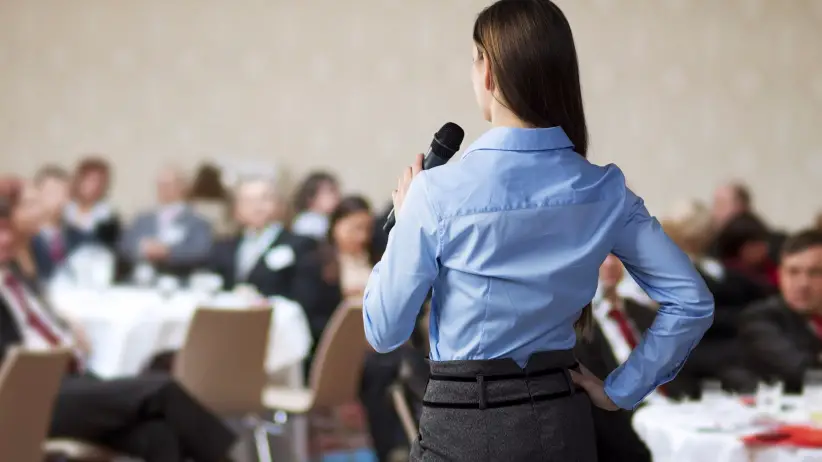 Public speaking can help you sound more assertive. There are classes on public speaking that can help you learn how to talk clearly and expand your vocabulary. But, why would learning how to speak properly in public help you with your career and possibly life? Public speaking can be more effective than you think.
Why Is Public Speaking So Important?
Think of yourself as the product. You are trying to sell yourself to your potential employer or personal partner. You have to give them good reasons on why you are the best choice. If you stumble with your words, do not speak clearly and do not sound intelligent, you won't have any chances of getting the job that you want.
Taking classes on public speaking can help you sell yourself to your dream job and potential career. Public speaking can also help you make friends and maybe fall in love. Having good social connections can help open doors for new opportunities to get you further in life.
The first step of beginning a relationship is the introduction. Everyone wants to make a good first impression. That first impression will determine how a relationship will develop with the people that you meet. Public speaking can help you sound strong and make the first move in building social connections.
Another reason why public speaking is so important is that it can help you gain exposure. As you grow in your career and social life, you will find that your audience has doubled in size. You will want to leave a positive impression on them.
With a greater exposure, you will have the chance to expand your business and improve your professional reputation. Public speaking can help you stand out and establish yourself in the business world. If you leave a strong impression, you are more likely to get more job opportunities.
What Do You Gain from Public Speaking Training?
Aside from open doors to new experiences and lifelong bonds, it can help you gain self-esteem. Shyness is a common trait in a number of people. Believe it or not, the fear of speaking in public is just like being afraid of spiders and thunderstorms. People would rather hide in the bathroom or stay in the corner than get up in front of a crowd and give a speech.
But what if you want to overcome shyness and fear and move forward in life? Public speaking classes can help you overcome your fear and have you speaking in front of a crowd like a professional. You can also take the initiative to introduce yourself to new people.
Another benefit of taking classes on public speaking is new critical thinking skills. How are the two connected? Projects and presentations require planning. The first step is to write out everything that you are going to say to for a persuasive argument. You have to put in the effort to think about how you want to get your message across to your audience.
You may have good ideas that you want to share, but those alone will not help you sell them like you want.
There are other elements you have to think about before you make your presentation. Who is your audience? What are you trying to communicate with them? What tone do you want to set in your message? Which points of your message are important and which ones can you leave out? With public speaking, you can think about how to sell yourself and thoughts in ways that will cater to your audience and strengthen your communication skills.
Public speaking can also help you get your ideas and opinions across. Change does not happen unless someone stands up and makes it happen. But who will be the first person to make anything happen? Public speaking can help you be that person to stand up and make change happen.
When you take classes on public speaking, you will take your newfound confidence and say what is on your mind. You can take your thoughts and turn them into solid arguments to help bring change to the future.
Taking public speaking classes can help you change the way you communicate with others. When preparing to speak on a presentation, you will see your errors during practice and re-examine your speaking habits. This could lead to how to match the appropriate tone with the occasion and expand your vocabulary in your everyday life.