Currently, in its beta stage, Vero is a new social media platform akin to Instagram. The brainchild of businessman Ayman Hariri — Georgetown University graduate and son of late Lebanese Prime Minister Rafic Hariri — Vero is an ad-free social media platform that launched in 2015 with the intent of eventually becoming a subscription-based service. Hariri co-founded the project with movie financier Motaz Nabulsi and venture capitalist Scott Birnbaum.
Traditional social media platforms treat all of a user's contacts in the same general way, either as friends or followers. As a consequence of this standard social media model, users have come to share "only the parts of our lives we think are most interesting," which has resulted in what Vero refers to as "a false sense of connection" that has "left us lonelier than ever."
Enter Vero. According to their website, "We created a social network that lets you be yourself. Hence the name Vero," the Esperanto word for truth.
With Vero, users can control who sees what content and interact in a more natural way, similar to the way they would interact with people in-person. The thinking behind the application is that because people share information and photos differently with family, friends and acquaintances, so too should their social media platform.
Vero's promises to its users are "no ads, no 'trending' algorithms and, eventually, the implementation of a paid subscription." Users will only see content belonging to or created by the people or brands they follow.
Vero does allow "brands, companies and charitable organizations to set up accounts … for selling directly to Vero users." However, users will only see these posts if they've chosen to follow those accounts.
In an interview with CNBC, Hariri discussed the standard business model followed by traditional social media platforms, specifically the fact that in order to show growth month-over-month, traditional social media platforms must gather user data and employ complex algorithms to assist them in accurately targeting ads for revenue purposes.
Hariri went on to say, "We really want to create a better experience for the user." The purpose of the subscription is to "keep us honest, the relationship we have with our user is that they are our customer, not advertisers. When we ask someone to pay a subscription, we are entering a contract with them.
"We don't take their data, we're not going to target them. There is none of that going on, it's a simple service. And we're a small team of people who are dedicated to creating the best user experience from start to finish."
Vero currently allows for the sharing of six categories of content — images/videos, links, music, Movie/TV, books and places. For ease of use and viewing, content appears chronologically in users' feeds. The "Collections" tab, which appears on the home screen, allows users to easily browse each of the abovementioned content categories so they can review all of their posts or those of their friends.
When the user-base blew up
Largely due to frustration with traditional social media platforms, Vero's user base suddenly blew up a little over a month ago, and it quickly became the most frequently downloaded application at the time.
Between Instagram's aggravating new algorithm, Facebook's virulent fake news problem and the reviled Snapchat update, social media users were looking for an alternative, and Vero seemed to be that alternative.
Quickly climbing from No. 566 to the No. 1 spot on the Apple store, Vero tripled its user base over a period of just 24 hours, which in turn caused their servers to become overloaded and unresponsive. In response to the technical issues experienced by new and existing users, the company extended their "free for life" offer until further notice.
At the time of initial release, Vero announced that they would give the first one million users free lifetime subscriptions for the application, but past that point, they would require new users to enroll in the paid subscription service. The company has yet to announce when the paid subscription service will begin.
As Vero currently boasts a staff of 17 employees, one has to wonder how the social media platform is staying afloat with neither subscription fees nor advertising revenue.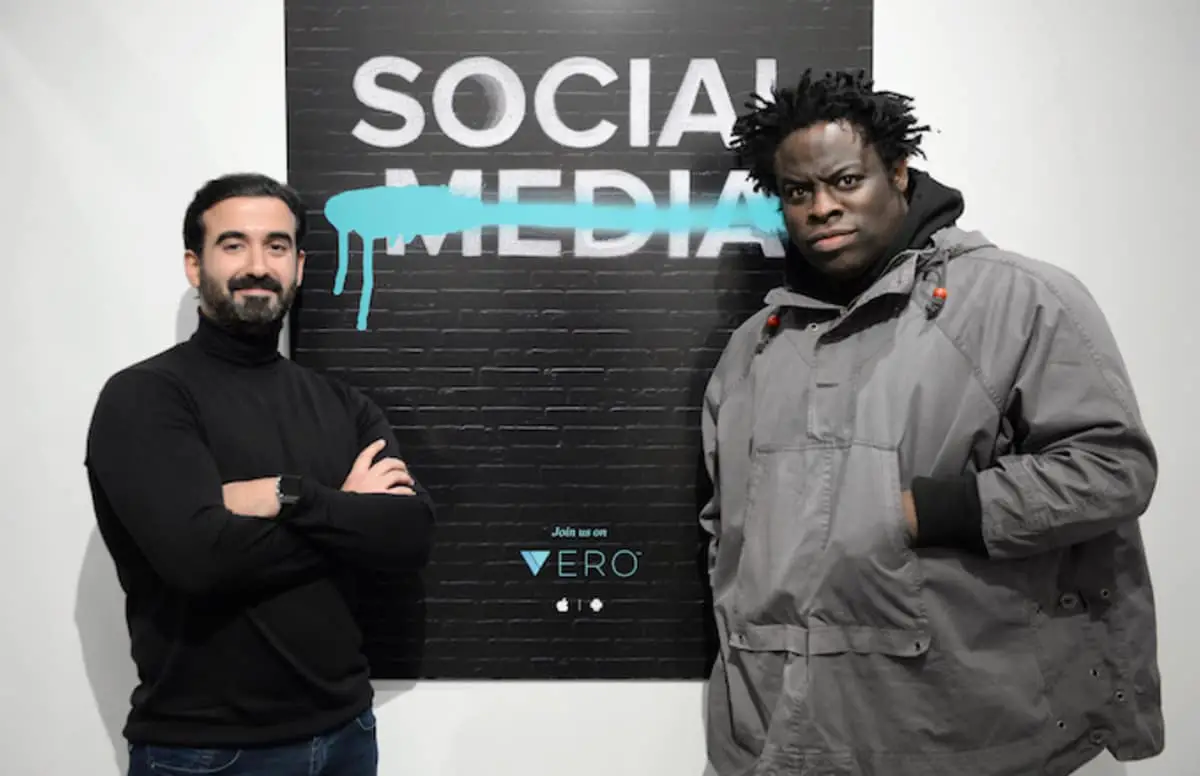 Controversy
Despite the company's nascent success, Vero has run into several challenges.
Founder Hariri's role in his family's construction company, Saudi Oger, at a time when the company was accused of mistreating and failing to pay thousands of migrant workers, has once again surfaced in the news.
An additional controversy surrounding the non-traditional platform was sparked by tweets from a Vero user that allege the team is predominantly made up of Russian-born developers.
Incidentally, the developers are extremely difficult to research online as, even after googling and searching for each of the 14 product engineering team members on Facebook, Twitter and LinkedIn, I was unable to find any sign of web presence from the engineers.
I was, however, able to discover that the CTO and at least four of the team members, including one in Russia, are employed by or executives with a company named Ojingo Labs. A quick look at Ojingo's website will tell you almost nothing about them or how to reach them, as it is quite literally one page with a two-paragraph explanation of what they do with no links and no contact information.
Five of the team members — more specifically, the front and back-end engineers — have no readily visible presence on LinkedIn, Twitter or Facebook. If their names are any indication, however, they do appear to be Russian, which has definitely caused concern among some of Vero's users.
Xenophobic or not, the U.S. is at a point in time when Russian use of social media for the purpose of interfering with U.S. elections is a daily topic of conversation, both among citizens and in mainstream media. To say that Americans' level of trust in Russia is low would be a gross under-exaggeration. Then there's the fact that for IT professionals, let alone an IT company, to have virtually no real presence online is inexplicable in the 21-century.
In response to the criticism of his development team's Russian roots, Hariri has offered the following explanation: "At the end of the day, where people are from is really not how anybody should judge anyone. The people I work with are incredibly talented, dedicated, honest people that really care about the user experience and developing something that has meaning and is well thought out.
"There's a tremendous amount of care that pours into what we're doing. And so, it's completely irrelevant where they're from. What's important is the work they do and their commitment to creating a real online social network and not an online network that takes advantage of the fact that people like to be social with one another."
Hariri also notes that "our goal is really to see how we can take the nuance of real-world interaction between people and … to have a place online that is free of anything that gets in the way of that experience, which includes no advertising, no bots, no algorithms getting in the way of that experience."
Indeed, charging a subscription fee could help curb the number of bots and trolls on the app — the bad guys would have to be pretty hardcore to be willing to pay a fee to share fake content or troll other users' profiles and posts. On the flip side, however, social media users have grown accustomed to free access to social media platforms under the condition of relentless advertising.
Whether Vero will succeed where others have failed remains to be seen. Other social media contenders have sprouted up over the past decade only for $500 billion Facebook, which also owns Instagram, to squash them.
Getting users to move from the apps used by all of their friends and family to apps that are still attempting to accumulate a following is exceedingly difficult, which has been proven by the failures of social media platforms like Peach, Ello and Mastadon. Add to that the concerns about Hariri's past and his Russian engineering team, and it is clear that Vero will be fighting an uphill battle for users.