The fast-shooting, swift dribbling MVP and league champion has made a habit of silencing doubters since he entered the league in 2009. Coming out of college, critics said Curry wasn't a true point guard. Others were concerned that he was too injury prone, and that his ankles wouldn't hold up during his professional career.
In the end though, analysts' doubts proved inconsequential in light of the fact that Curry's operates at a talent level unlike anything the league has seen before. In addition to his skill-set, Curry's ambition to become the NBA's greatest player, and the devotion he puts toward realizing that ambition are, in a word, staggering.
Here is why the 27-year old superstar never needed to prove himself to the critics, but did so anyway.
Reason #1: Impressive College Career
Curry shocked, stunned and dominated the NCAA during his three-year run at Davidson. The son of former sharp shooter Dell Curry, Steph played his collegiate ball in the state he grew up in, North Carolina.
His stats speak for themselves. In his first year with the Wildcats, Steph averaged 21.5 points, 4.6 rebounds and 2.8 assists per game.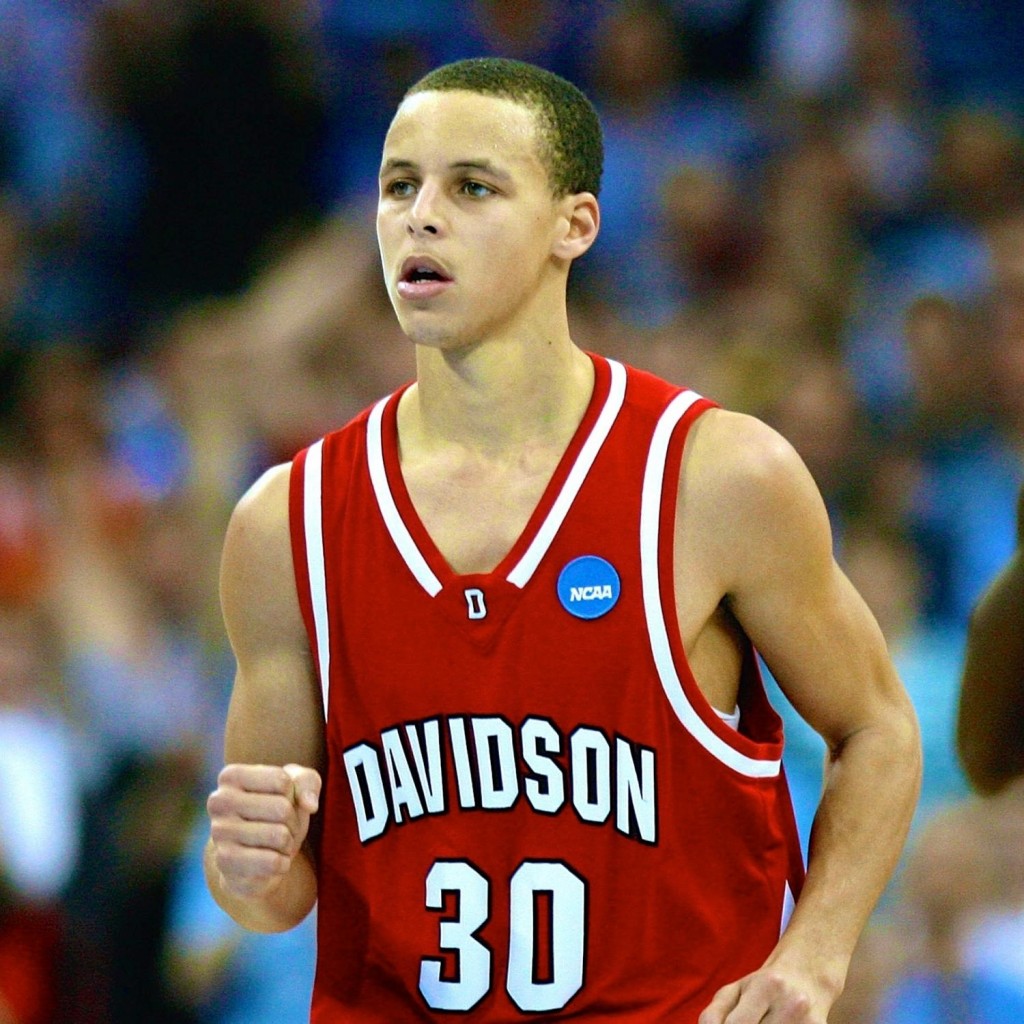 During his sophomore season, his stats only improved, topping 25.9 points per game with an identical number of rebounds and assists. His performance earned Curry a second team All-American selection, and he managed to do all this while setting a new all-time NCAA record for most three-point field goals made in a season.
During that season's NCAA tournament Curry gifted the sports world with several notorious performances, dropping 40 points in the first round, 30 points in the second round and leading Davidson to the Elite Eight, where they eventually would be defeated.
Despite the promise of being drafted that year, Curry returned for his junior season, which proved vital to honing the skill-set that would eventually catapult him to stardom. During his junior year, Steph averaged 28.6 points, 4.4 rebounds and 5.8 assists per game, landing him first team All-American recognition. Curry proved himself a legitimate point guard ready to take his talents to the professional level.
Reason #2: Year-By-Year Improvement
 Since being drafted seventh overall in the first round by the Golden State Warriors in 2009, the questions and doubts concerning Curry's transition to the NBA were widespread. Most incriminating were his ball skills, as in college Curry mostly concentrated on improving the scoring abilities that Davidson needed from him to win.
Considering his diminutive size and sub-par handles, it would've been impossible for Steph to have the same success in the NBA as he did in college, right?
Although his stats over the first few years were noteworthy but not superstar level, Curry was beginning to emerge as the elite player we now know him to be. After earning his first career All-Star selection in 2013, Curry's true colors began to show. Besides averaging 24 points, 8.5 assists and 4.3 rebounds per game, Curry's eye-opening season saw him break the all-time single season record for the most three pointers made with 272.
Since 2012, Curry led Golden State to the playoffs every year, including an NBA championship last season in which he averaged 26 points and 6.3 assists per game in the finals against the Cleveland Cavaliers. His leadership on the court has completely transformed during his first six seasons, and he continues to improve statistically. He has improved his ball-handling significantly, proving himself among the NBA's elite point guards, and has demonstrated how clutch he is, sinking game-winners and securing victories for the Warriors on a daily basis.
Each year he proves the doubters wrong, showcasing his skill-set as more than just a prolific scorer. He has cemented himself among the NBA's upper-echelon with his electrifying scoring and his ability to command a fast-paced, high-tempo offense that has completely transformed the NBA.
Reason #3: Current Historical Year
 The Golden State Warrior's 2014-2015 championship season is like "The Godfather Pt. 1." It was groundbreaking, revitalizing the game and presenting a newer, younger style to the league. However, their current season, the sequel season to their championship run, is "The Godfather Pt. 2."
This season has brought better team performances and a historic team record that is on pace to match the 1996 Chicago Bull's untouchable 72-10. They are currently 54-5 with a playoff birth already secured.
The reason for their run can be traced back to their young, perfect-formed shooter, Steph Curry. The Chef will in all-likelihood retain his Most Valuable Player award, as he currently averages an impressive 30.7 points, 6.6 assists and 5.3 rebounds per game. Every day it seems there is a new, more exciting Steph Curry highlight that sends the internet and sports world into a collective hysteria. He is the real deal. He is the next generation's poster-boy. He is a superstar. He is a competitor. He is now, and he is here to stay.
Some say he takes away from the game because of his reliance on the three-point shot, but he's more than just a sharpshooter. Curry is a leader, a motivator and a finisher. He is exactly what the NBA needs now more than ever. He is an inspiration to young basketball players across the globe who dream of playing professional basketball, as he is perhaps the quintessential example that you do not have to be 6'7", 240 pounds to be a dominant player in the NBA.
Curry's rise to stardom really isn't surprising; he has always had the skill-set needed to perform at the elite level. Sometimes it is difficult for young players to channel their raw ability in the NBA because of the demanding competition and rigor of the league, but Curry used the adversity to propel himself to the next level.
He continues to dominate, break and set records. His impressive run as an individual and the collective success of his team is no joke. This is the new NBA: untraditional positions and younger, faster players who can compete with the older stars of the league. Stephen Curry is the present and future of basketball, whether you can accept it or not.