Stephen Curry is known for being a basketball star, but after his newly published letter advocating for women's equality, he might also become known as a feminist.
Aug. 26 was Women's Equality Day, and Curry took that as an opportunity to release a public statement in The Players' Tribune, advocating for more action to be taken to address sexism in the workforce by giving women more access to opportunities and closing the gender pay gap.
His letter reads, in part:
"I want [my and Ayesha Curry's] girls to grow up knowing that there are no boundaries that can be placed on their futures, period. I want them to grow up in a world where their gender does not feel like a rulebook for what they should think, or be, or do. And I want them to grow up believing that they can dream big, and strive for careers where they'll be treated fairly.
And of course: paid equally.
And I think it's important that we all come together to figure out how we can make that possible, as soon as possible. Not just as 'fathers of daughters,' or for those sorts of reasons. And not just on Women's Equality Day. Every day — that's when we need to be working to close the pay gap in this country.
Because every day is when the pay gap is affecting women. And every day is when the pay gap is sending the wrong message to women about who they are, and how they're valued, and what they can or cannot become."
The gender pay gap continues to undervalue the work of women in professional settings. According to the Pew Research Center, in 2017, a woman earned an average of 82 percent of what a man earned per year, meaning that the average woman would have to work an additional 47 days before earning the same as the average man.
A quarter of all working women have reported that they have been paid less for performing the same work as men, making wage inequality one of the most common forms of gender discrimination in the workforce.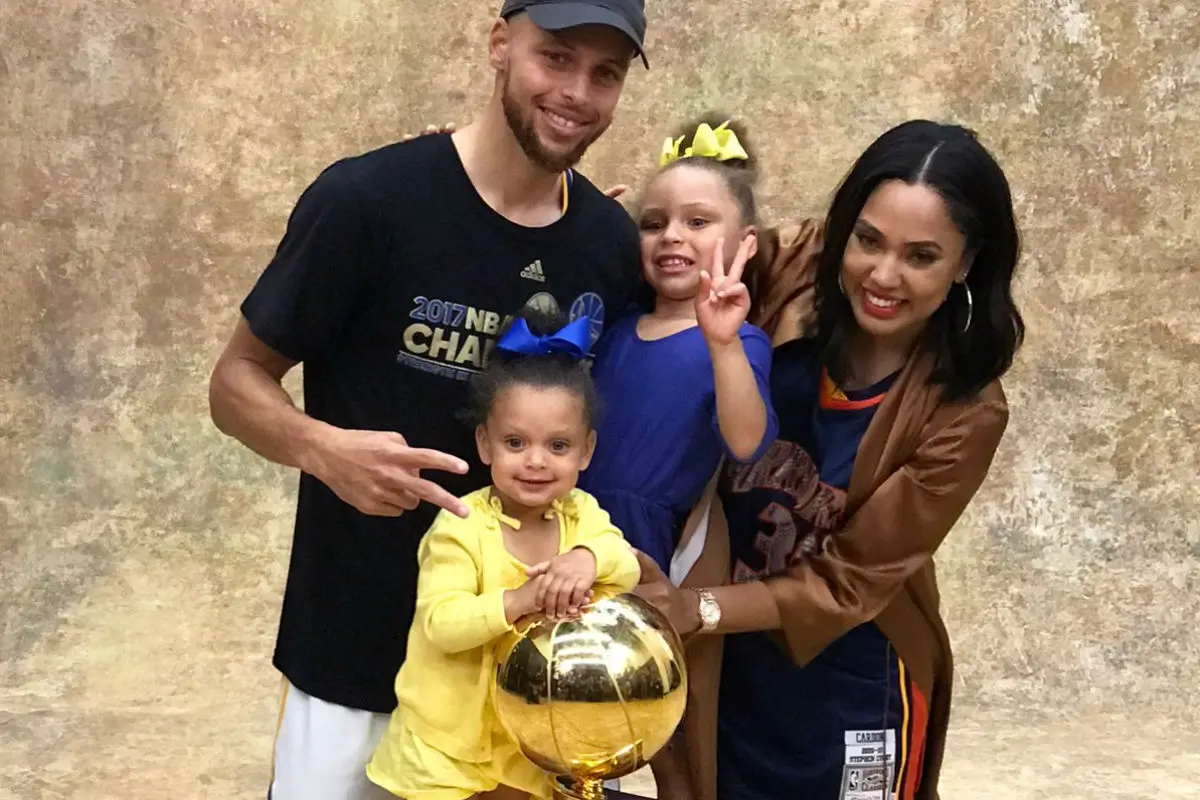 In his letter, Curry delves more in-depth about the particular issues that he has noticed women face and the actions he has taken to eliminate gender inequality, most recently by hosting a women's basketball camp to provide young women with an opportunity otherwise mainly presented to men.
But Curry concludes his letter by talking about what he has noticed by being a father to two young daughters and a newborn son and shares the advice that he wants his son (and everyone) to take about gender equality:
"What are the values, in this moment, to instill in a son?
It's a lot to think about.
But in the end … I think the answer is pretty simple.
I think you tell him the same thing that we told those girls last week at our camp: Be yourself. Be good, and try to be great — but always be yourself.
I think you teach him to always stay listening to women, to always stay believing in women, and — when it comes to anyone's expectations for women — to always stay challenging the idea of what's right.
And I think you let him know that, for his generation, to be a true supporter of women's equality — it's not enough anymore to be learning about it.
You have to be doing it."
Hopefully people will take Curry's advice to heart, and even more action will be taken to promote gender equality.