Your 4/20 Grocery List:
If your FOMO is so crippling that you're planning to fake the munchies, here are the essentials.
By Sara Marie-Seidel, University of Colorado at Boulder
---
Going to school at the University of Colorado at Boulder is a lot like the smoke circle in That '70s Show.
If you took out Eric Foreman's basement, subbed in some Flatirons and added in a handful or two of hippies, you'd get my campus on April 20th.
And although the fuzz has eternally canceled the famous 4/20 smoke out on the campus' Norlin Quad, that doesn't mean you can't still participate in some puff-puff-passing at a location of your choosing.
For me, 4/20 ignites stress in my Fear-Of-Missing-Out receptors. I don't smoke weed but I can't miss out on a social event, so the result is a pickle.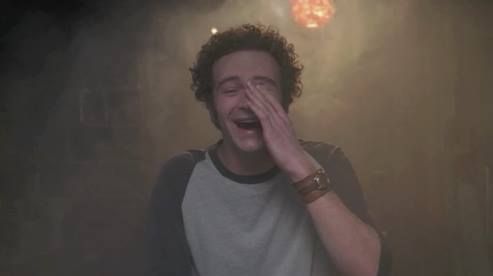 Of course I'm going to go to the 4/20 Potluck, but I don't want it to be obvious that I'm celebrating a holiday that means less to me than International Dog Biscuit Appreciation Day (February 23rd).
As a solution, I came up with a foolproof way of going to the Potluck without making it obvious that I'm only there to avoid missing out on one of the most important college kid holidays.
Your acceptance in the bong throng depends exclusively on what you bring to the BYOW and munchies Potluck, so here are a few failsafe suggestions.
1. Combos
The only people that outwardly admit they like Combos are stoners. But secretly, everyone loves a cracker that tastes like pepperoni pizza. I know I do.
2. Pizza Rolls
You don't want to bring any food that reveals that you're only at the Potluck to eat the junk food and maintain your social status.
Luckily, Pizza Rolls can be made in the microwave, so you can avoid successfully operating a dangerous oven—a dead giveaway of your sobriety. Everyone wins here.
3. Lighter and Eye Drops
Don't consume these! You aren't even high, you would have no excuse. But what stoner would be caught dead without eye drops and a lighter?
You would, because you're not a stoner, you're a FOMO.
But just because you aren't participating, doesn't mean that you shouldn't be on deck with the necessary legal paraphernalia.
4. Pop Tarts
Not only do these function as a staple in every college kid's diet, they're also a great stoner snack food. It's like eating a sandwich, except instead of bread and nutritional substance, it's added sugar and trans fats.
Plus, each serving comes with not one, but TWO pop tarts. What more could you ask for? I guess three? Let's not get ahead of ourselves.
5. Ice Cream and Cheez-Its
The only thing better than putting fudge on your ice cream is putting Cheez-Its on your ice cream.
This can be done two ways: One involves literally putting the crackers in your ice cream, and the other involves double fisting. It doesn't matter how you do it though, as long as it gets done.
6. Mozzarella Sticks
B.R.E.A.D.E.D. C.H.E.E.S.E.
7. Munchies
The snack is actually called Munchies, and it's basically Chex Mix for extremely high people (and 10-year old kids). The mix of Doritos, Cheetos, Sun Chips and pretzels all in one bag satiates the post-blunt snack crave, but also just tastes really good.
That means that while you secretly indulge your sober desire for chips, the blazed souls alongside you can cling to their tenuous sanity by using the Harvest Cheddar as lifesavers. The best part is that Munchies come in cheese flavor, and it doesn't get any better than cheese flavor.
8. Cosmic Brownies
These suspiciously viscous treats were invented with two purposes in mind: 1.) Elementary school lunches and 2.) 4/20.
Also, they're a great snake-in-the-grass for non-smokers, because everyone associates brownies and weed. Sober or not, we all owe a big thank you to Lil' Debbie.
9. Nutella
No need for cutlery here, just shovel the brown gold out of the jar with a cupped palm and vacuum it into your gaping mouth, essentially doing your best bear-cub-eating-honey-from-a-pot routine.
If you want to be a little less barbaric you can spread it on something, but trust me, nobody's going to be watching you.
10. Cheese Whiz
If you want to save money, all you really need to bring to the Potluck is Cheese Whiz. Nobody asks the guy who brought the aerated nirvana any questions, except for maybe "Hey, dude, any chance I can get some Whiz??"