The Year's Most Absurd Food Fads
Unnecessary and over the top, but impossible to avoid—these are craziest food trends of 2016 that we hate to love. 
By Jaime Wilson, New York University
---
As long as people continue to invent recipes, diets and new ways of cooking, the food world will continue to change.
New food trends are popping up every day, and some of them really are worth the hype—others, not so much. Unfortunately, some of the hottest new foods are becoming a little too trendy, catering mostly toward people in search of a good, photogenic plate of "exotic food."
While the scene has become more innovative over the past few years, it's also become increasingly absurd. With prodigiously unhealthy desserts and overpriced photo-ops, it's far too easy to develop a strong distaste for the over the top trends that are dominating in 2016. Some have gone too far, while others seem to have us more hooked than we'd like to admit.
Whether it's truly for the taste or just for a "foodie" Instagram post, I think it's safe to say we all have a little hatred and a deep seated sweet spot for at least one of these over the top food fads.
1. Rainbow Everything
After the rainbow bagel took over New York City, rainbow colored food took over the rest of the world.
The ridiculously elaborate bagel, complete with cake batter cream cheese, has inspired everything from colorful cookies to tie-died pull-apart bread, and even rainbow grilled cheese.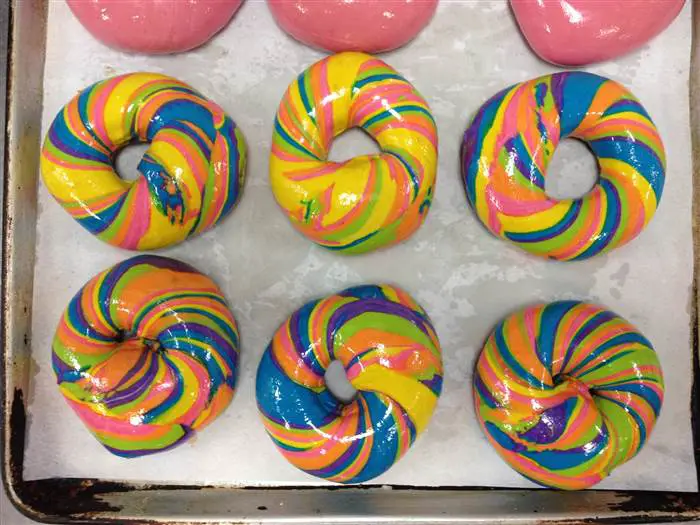 In addition to fueling this national rainbow movement, the Bagel Store in Brooklyn where the delicacy was developed has had to close its doors in order to adjust to the overwhelming amount of rainbow-food fanatics and intrigued Instagrammers.
Why the obsession with unnatural dye and oddly colorful food? Just like all the other over the top trends, these vibrant meals make for a perfect picture and an experience worth sharing, which apparently now the point of food.
2. Burger King's "Angriest Whopper"
Burger King's newest menu addition is a hot, red-bunned version of their long time classic, the Whopper. This spicy new specialty is loaded with jalapeños, onion petals and "angry sauce," all piled on to a hot-sauce infused bun.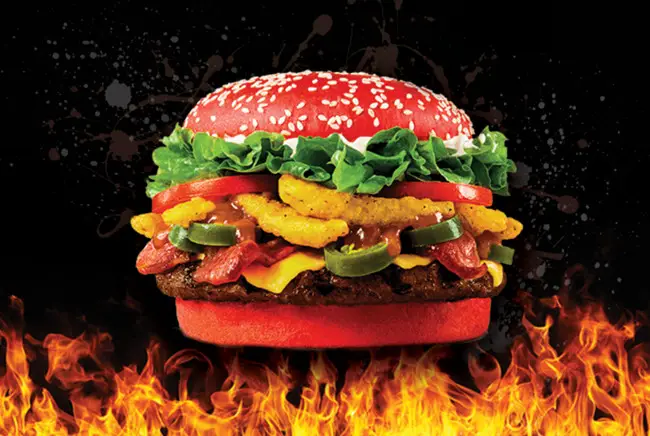 As exciting as it may sound, this flavor packed burger may just be the most elaborate form of indigestion we've ever seen. The excessive heat doesn't really hit you until you've stuffed the whole fiery sandwich down, but the burning in your stomach is sure to leave you looking for some Tums.
3. Extreme Milkshakes
Ever since an Australian café changed the food game with their epic and insanely loaded milkshakes, the whole world has been hooked.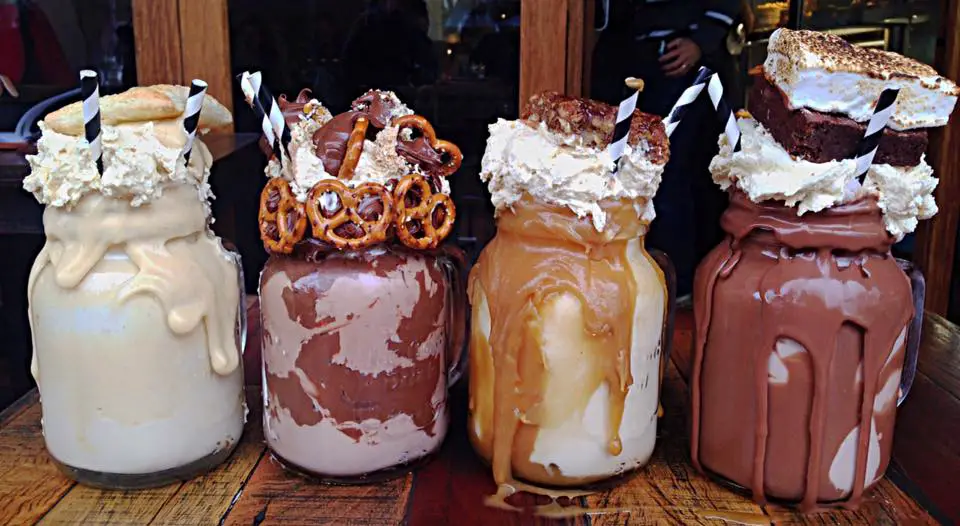 Plenty of other restaurants are jumping on board this food train, tossing entire pieces of cake onto their already enormous shakes. NYC's Black Tap Craft Burgers and Beer has become one of the hottest spots for these wild drinks, creating monstrous milkshakes topped with everything from chocolate chip cookies to cotton candy.
As epic as these crazy shakes might look, they're bringing our food standards to scary new level. After all, does anyone really need an oversized s'more on top of a 16-ounce glass of ice cream?
4. Raindrop Cake
This zero-calorie, jiggly water cake is arguably one of the strangest developments in the culinary scene.
Not only does this see-through bubble cake look remarkably similar to a breast implant, it also comes served with some very interesting sauce and soybean flour.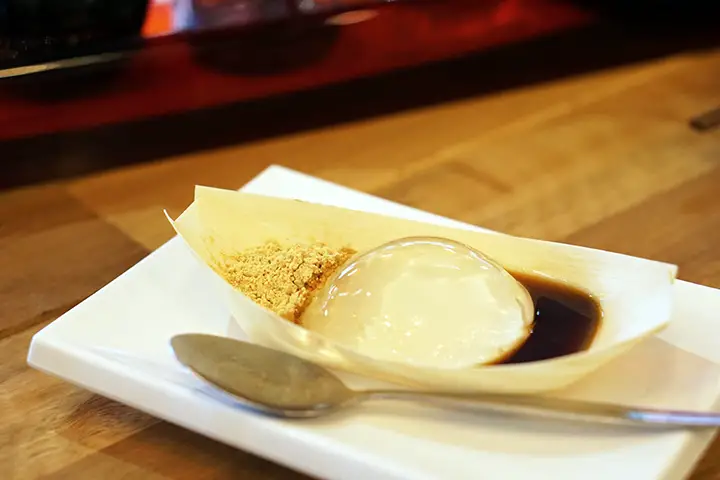 While it's definitely cool to say you've tried a food shaped like a literal drop of water, it's also probably not worth the $8 you're going to dish out.
Most of the people who have tried the raindrop cake also admitted that the only real reason they bought the bizarre desert was for the Instagram. Seems like an awfully high price to pay for essentially a ball of water jelly and some temporary Insta-fame.
5. Soylent
Designed as a quick and easy meal replacement for people on the go, Soylent has become both an obsession and an enigma—the people who drink it seem to swear by it, while those of us on the outside are left completely and utterly confused.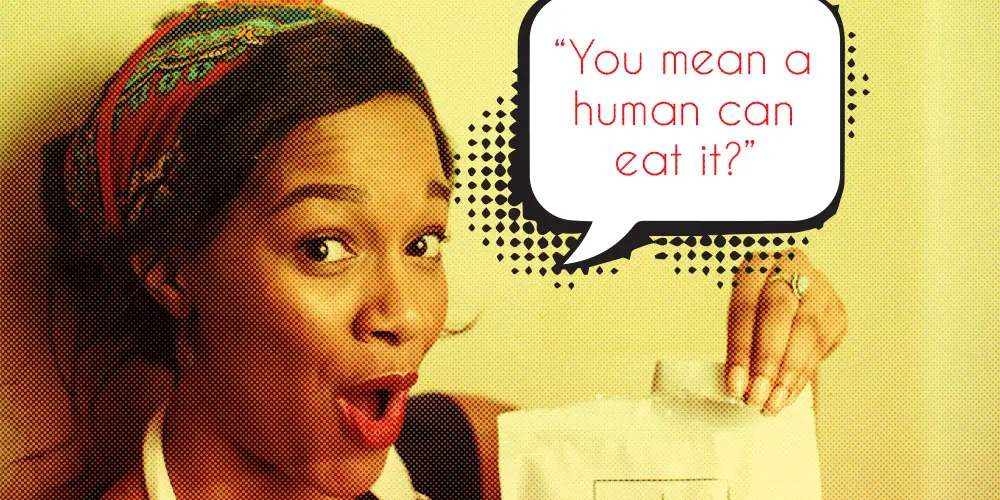 While chugging a bottle of Soylent is certainly faster than sitting down to a meal, it also tastes like soggy cereal mixed with liquefied cardboard, which isn't exactly worth the extra 15 or 30 minutes of work.
Soylent is supposed to give you all the energy you need in almost no time, but how productive are you really going to be if you're running on liquid sandpaper?
6. The Cronut
The cronut, Dominque Ansel's signature sweet, is a combination of a donut and a croissant. This puff pastry is known to attract customers from all over the world, many of which line up in the early hours of the morning just to ensure they secure their long awaited, glorified donut.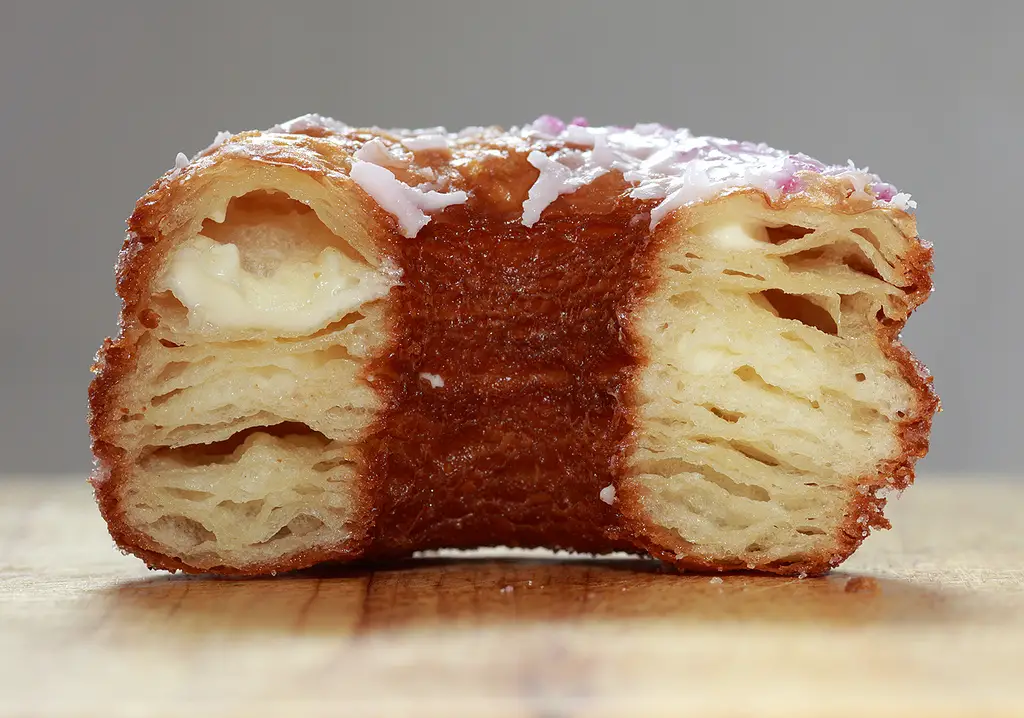 Ansel has a variety of other elaborate and innovative desserts that are featured at other locations, including the Dominique Ansel Kitchen, but none seem to attract nearly the same volume or intensity in their crowds.
The bakery even has a section of their website devoted to the rules and regulations of waiting in the line and ordering cronuts, including their 2-per-customer limit. While the cronut is definitely delicious (it is a deep fried croissant donut, after all), it is also most definitely not worthy of a 6am trek to SoHo or a line around the block.
7. Vegan, Gluten-Free, Sugar-Free Diets
The "healthy" food diets are quite possibly some of the most controversial of the recent food trends. While many people certainly have valid reasons for following these rigorous diets, others are debatably less justified.
Being vegan in support of animal rights or gluten-free to cater to a dietary restriction is perfectly understandable, but nowadays it seems like almost everyone is posting pictures of their newest sugar-free discovery.
The emphasis on cutting things out of our lifestyles is causing many people to believe that these restrictive diets are the only way to go, whether it's just a effort to fit in or a posturized attempt at "healthy living."
These perfectly legitimate dietary styles have been trend-ified, encouraging a new generation of false followers who are just trying to keep up with the latest thing.