In 2001, fresh off the success of the hit Cartoon Network show "Dexter's Laboratory," series creator Genndy Tartakovsky was asked to create a new show for the network.
What Cartoon Network got was quite the oddity. At a time when networks designed for kids generally featured only slapstick cartoons like "Spongebob" and "Johnny Bravo," superhero cartoons from Marvel and DC, or Japanese anime like "Pokemon" and "Dragon Ball Z" in their animation lineups, Tartakovsky created the antithesis of the usual landscape of kids animation, through an action, science fiction, fantasy, cyberpunk, dystopia and sword-and-sorcery, comedy-drama series named "Samurai Jack."
"Samurai Jack" focuses on the story of a samurai prince from feudal Japan with a magic katana who was attempting to fight the evil demon wizard Aku. After a battle between both characters in which the prince is victorious, Aku creates a time portal before the final blow, sending the prince into the distant future where Aku rules the world in a dystopian Earth filled with robot minions and strange alien creatures. Now adopting the name "Jack," the samurai now must find a way to return to the past and stop Aku's future from existing.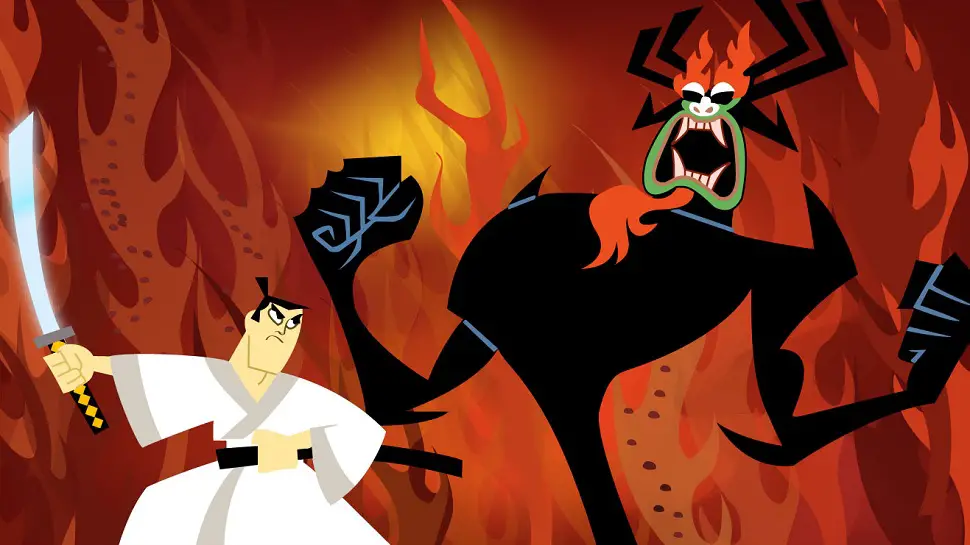 The show's execution originally seemed too risky and bound to fail, especially for a show intended for kids. The episodes ranged from dark and epic, to silly and light-hearted, and used very little dialogue, relying on the animation and visuals to tell the story. Even to this day, it's hard to find a children's show that utilizes such artistic and unique choices.
But, in spite of the show's esoteric nature, "Samurai Jack" was loved by both kids and adults for its creative action, gorgeous animation, atmospheric tone, cinematic pacing and unique identity among the animation landscape. What resulted were four seasons and multiple Emmy wins, including one for "Outstanding Animated Program." However, in spite of the show's success, "Jack" was sadly canceled after its fourth season, without a proper conclusion to wrap up loose ends, meaning Jack never did go back to the past and complete his mission.
But eleven years later, in December 2015, Cartoon Network's adult programming block Adult Swim announced that they were going to release a brand-new season for the show, and just last month, the premiere episode of the final season of "Samurai Jack" aired on Adult Swim. Due to its appearance on an adult programming block, the TV Parental Ratings got an upgrade, with the show promoted from TV-Y7 to TV-14, and the latest season has adopted a more violent and mature tone from the previous run. The show is currently three episodes in, but it is already a huge ratings winner and critical success.
I'm not going to give a review on the newest season, because I actually haven't watched it yet. Right now, I'm just trying to catch up on the original run, which I regretfully missed out on as a kid (if you haven't seen anything from the show by the way, please do so. I'm about halfway into the first season and I'm loving every single second).
But, what I do want to talk about is how significant the new season is among the animation landscape. As stated before, "Samurai Jack" was somewhat of an anomaly when it premiered on Cartoon Network. But 15+ years later, "Samurai Jack" has now become a definite anomaly after premiering on Adult Swim.
As someone who loves animation, I'll be the first person to admit there are many problems with how the industry is currently run, and one of the biggest examples of said problems comes with the current state of adult animation. The problem isn't with the shows; there are plenty of great animated shows intended for adult audiences, such as "Futurama," "South Park," "Rick and Morty," "Bob's Burgers" and of course "The Simpsons." However, an issue plaguing almost all cartoons intended for adults has been a sense of homogeny among genres and styles.
When one hears "adult animation," the first things coming to mind largely consist of sitcoms featuring foul language, dark humor, gross-out gags and being as offensive in its humor as possible. I wouldn't mind so much, especially since I've already admitted to enjoying many shows which fall into that specific style. But, with a medium as limitless in its storytelling potential as animation, it's infuriating to see almost every adult animated-show ever made fall into the majority of the tropes I have mentioned. Especially when said tropes often ironically make some shows immature and childish, mirroring the attitude of a middle schooler who recently discovered swear words.
I know some people will defend the lack of variety because of how it's a proven formula, is cheaper to make and is far less of a risk, but I still find such homogeny to be disappointing. Especially since kids cartoons like "Steven Universe" and "Adventure Time" are ironically more adult in their presentation, themes and characters than the likes of "Family Guy" or "Beavis and Butt-Head."
It's for all these reasons and more that I truly appreciate the return of "Samurai Jack" to television. While season five could just be a weird anomaly, and audiences will never get to see an adult animated-drama or action show in the near future, with the show being such a big hit, it's clear that a series that deviates from the established norm of adult animation can pay off handsomely for a network.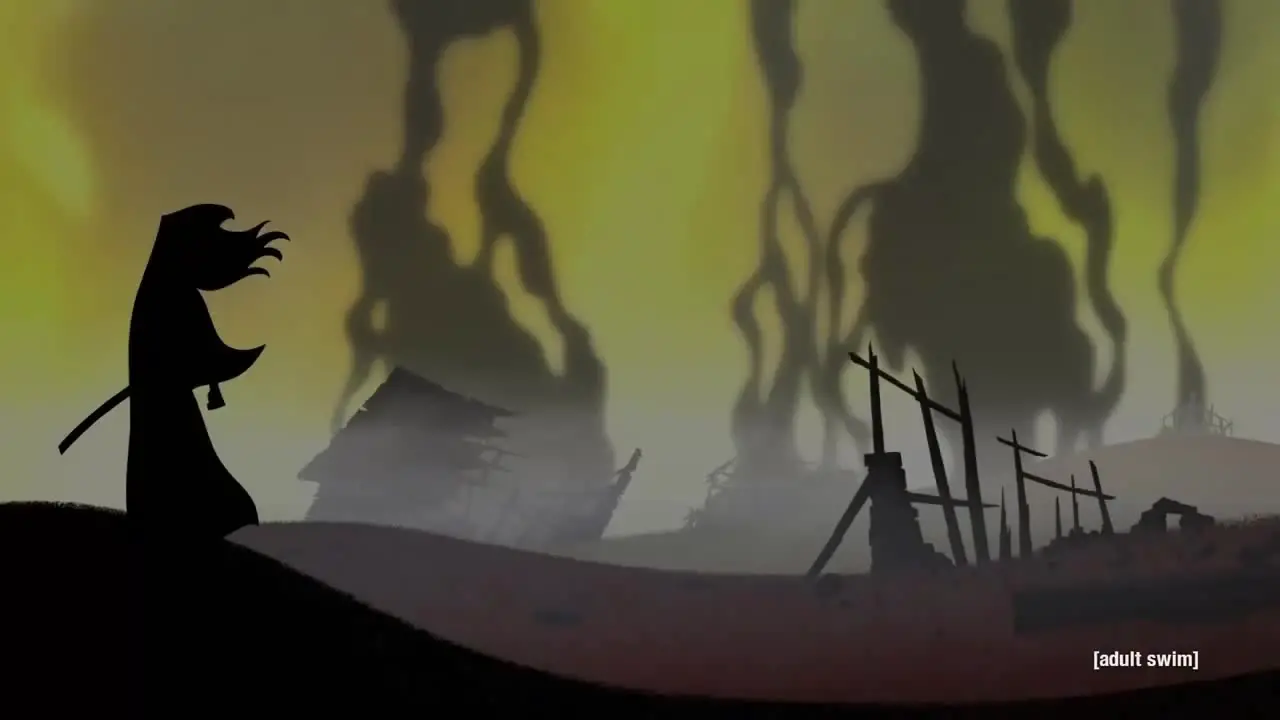 And so, I must ask Adult Swim, Fox, Comedy Central, Netflix or any network with an interest in adult animated shows, as someone who loves animation and loves seeing TV networks take a risk and give audiences something unexpected, can you throw me a bone and expand on the success of "Jack"?
It doesn't even have to be similar to "Samurai Jack." Can I see the equivalent of a "Breaking Bad," but in cartoon form? Can I see the equivalent of a "Daredevil," but in cartoon form? Can I just see something else instead of "Simpsons" or "South Park" clones? You've got a big potential audience, as shown by the samurai's big return, so please try to capitalize on it sooner rather than later.