In recent years, J.K. Rowling has been criticized for a variety of issues, such as her lack of diversity in her treasured "Harry Potter" series, and even some of her most ardent supporters think she's problematic.
Recently, Rowling has been thrown back in the spotlight due to criticisms about her new "Fantastic Beasts" film. The latest controversy surrounding the acclaimed author is prompting fans yet again to question her commitment to progressive ideals.
The trailer for the second installment of the "Fantastic Beasts" movie franchise has left fans with a bad taste in their mouths. Upon the trailer's release, fans discovered that Johnny Depp will be playing the title character in "Fantastic Beasts: The Crimes of Grindelwald." Countless fans disapprove of Depp's involvement in the project considering the fact that his ex-wife has accused him of domestic abuse.
Depp's ex-wife, Amber Heard, eventually dropped the charges, but had text, photo and video evidence of his abusive and volatile behavior. In addition, Depp's employees confirmed instances of him being physically violent with Heard. Despite these well-documented accounts of violence, Depp has continued getting acting roles, eventually snagging the role of Grindelwald.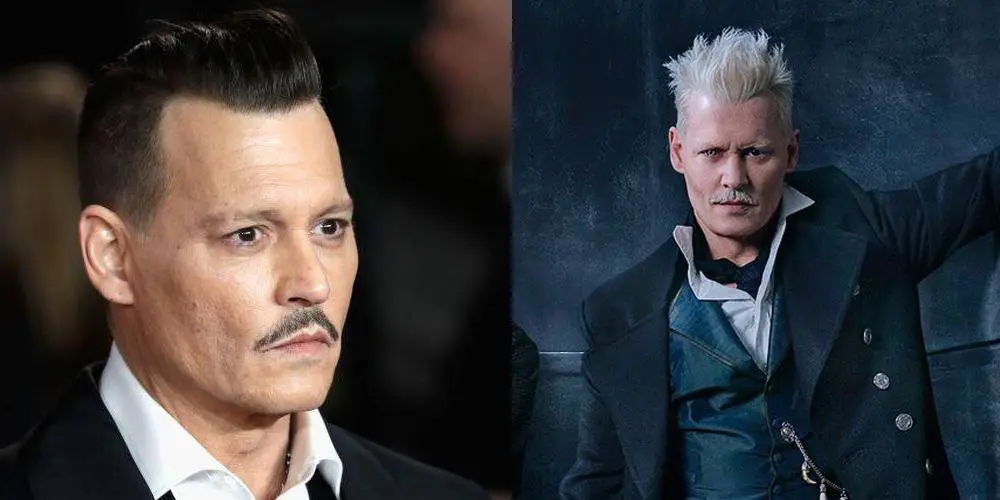 Rowling defended her choice to keep Depp in the film, saying that she was comfortable and happy with his casting in a statement published on her website. She concluded her statement by saying, "Within the fictional world and outside it, we all have to do what we believe to be the right thing."
Such a statement seems odd coming from her, considering how she once went on a 14-tweet-long rant denouncing misogynist men who hide behind a liberal facade. As a self-proclaimed feminist, Rowling should be aware that supporting an alleged abuser is a poor move on her part, but her continuous support of Depp shows that she herself is hiding behind a facade.
Sadly, this is not the first time she has demonstrated the superficiality of her progressive ideals. Her constant revisions of the "Harry Potter" universe have been a point of contention for years and her retroactive insistence on diversity in the novels has angered fans.
For example, Rowling insisted that she intentionally made Hermione racially ambiguous after people raged about a black actress playing Hermione in the London stage production of "Harry Potter and the Cursed Child." She says that the character's trademark frizzy hair and lack of descriptions of skin color support this notion.
She has also assured fans that there were Jewish students at Hogwarts, as well as wizards of other faiths, though none are ever specifically mentioned in the series. She does point out one Jewish student by name, Anthony Goldstein, but his religion is not indicated in the books and Rowling never bothered to mention it until a fan prompted her in 2014.
She also claims that there were LGBTQ+ students at Hogwarts, though, again, none are mentioned in the canonical texts.
Rowling revealed that Dumbledore is gay in 2007 after the final "Harry Potter" book was released. His sexuality is not featured in the books, implicitly or explicitly, but she received praise for her supposed inclusivity nonetheless.
Readers pointed out that the books are from Harry's point of view and that knowledge of his headmaster's sexuality would have been unnecessary, thus explaining why his sexuality wasn't important to discuss. However, others felt as if the news came too late and should have been included in the books or movies.
The supposed inclusion of different sexualities is also not going to be demonstrated in the upcoming "Fantastic Beasts" movie, Rowling's newest brainchild. The director of "Fantastic Beasts" said that Dumbledore's sexuality will not be alluded to in the film even though the film is about Grindelwald, Dumbledore's love interest.
The film also takes place around the time when Dumbledore and Grindelwald are supposedly meant to be in love, so discussions of sexuality would fit in perfectly with the plot.
Rowling's spinoff stories are also problematic. In yet another instance of social ignorance, she was criticized in 2016 when she introduced four new houses for American wizards. The house names all come from Native American lore, prompting critics to call her out for cultural appropriation.
The author possibly feels some type of guilt for not initially including more diversity in the book series, which might be why she is still offering up little "fun facts" about the "Harry Potter" universe long after it reached its inevitable conclusion. The first "Harry Potter" book came out in 1997, in a time decidedly less committed to diversity than now.
It makes sense, then, that a white Englishwoman might not have thought about including diverse characters at the time. Rowling seems to want to rectify the lack of diversity by telling audiences now that her wizarding world was chock full of characters of different races, religions and sexualities, but she edges into queerbaiting and other publicity stunts by doing so.
If Rowling had been committed to creating a diverse universe, she would have at least done so in the movies. She had enough creative control to ensure inclusion, but even the later films are overwhelmingly white and heteronormative. According to the "Every Single Word" video series, only 0.47 percent of all lines spoken in the eight "Harry Potter" films were said by people of color.
Every Single Word Spoken by a Person of Color in the Entire 'Harry Potter' Film Series
Even though the "Harry Potter" movies were completed almost seven years ago, Rowling still has the opportunity to be more inclusive in the "Fantastic Beasts" movies. However, based on the predominantly white cast and the director's recent announcement to forego discussing Dumbledore's sexuality, it is painfully obvious that Rowling is only using diverse people as talking points and has no real desire to represent marginalized communities.
Rowling is attempting to satisfy her diverse audience retroactively — now that she doesn't have to sacrifice a profit. If she had revealed in the books that Hermione is black or Dumbledore is gay, she might have infuriated her more conservative readers and would not have built such a large following.
Presenting herself as a forward-thinking progressive author after her series ended essentially allows her to have her cake and eat it too. As for Rowling's newest projects, only time will tell whether she puts her money where her mouth is but, so far, it's not looking good.