"Harry Potter," the acclaimed book series and movie franchise, can credit its fame to a loyal, diverse audience with varied age groups and racial backgrounds. Through its strong fan base and success, "Harry Potter" has connected with the imagination of millions and continues to provide an escape for muggles.
Even though the creator, J.K. Rowling, did not describe the race of her characters in the novels, the movies were cast with predominantly white actors. In fact, racial minorities have speaking parts for only 5 minutes 40 seconds across the eight movies that compose the franchise. Black actress Noma Dumezweni added more diversity to the franchise through her role of Hermione in the play "Harry Potter and the Cursed Child," though the casting initially received criticism for going against the character's racial norm.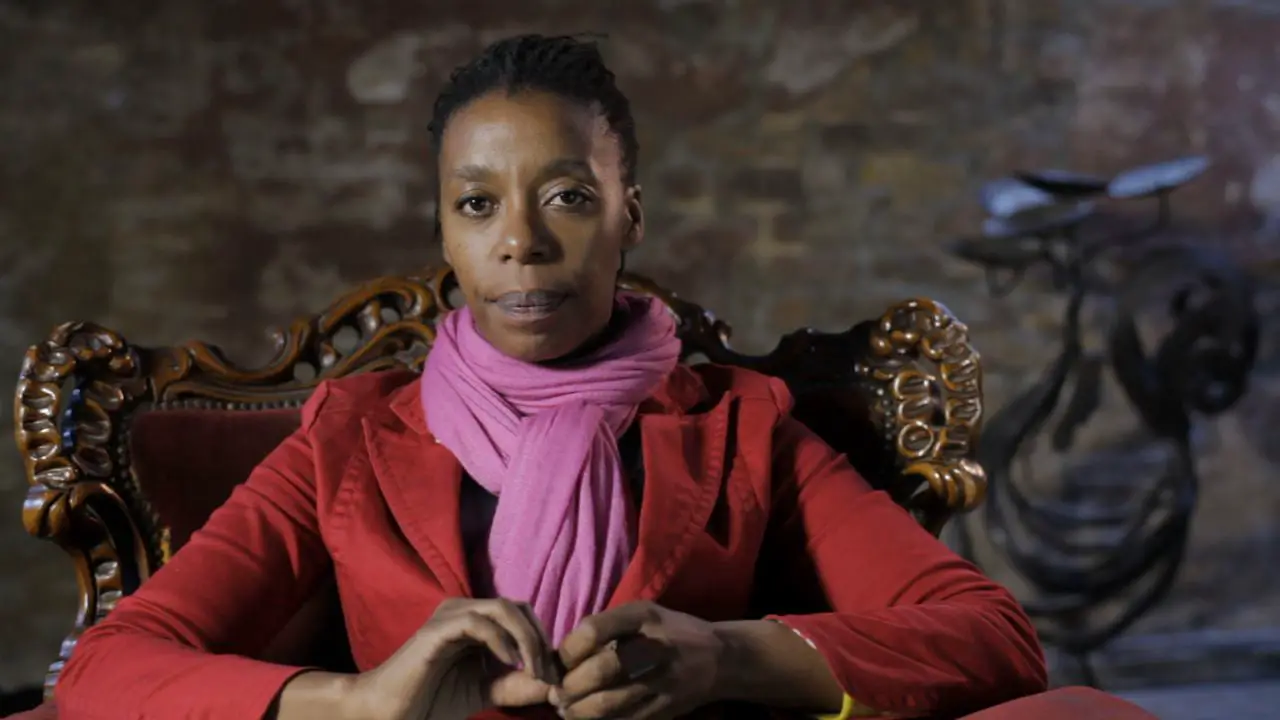 Fans recently imagined and expressed a different magical storyline through the hashtag #BlackHogwarts on Twitter that resulted in hilarious memes and an eye-opening reality of the injustices related to casting. A Revelist article from 2016 introduced the idea before, but this specific incident became so viral that a Twitter user began an account completely devoted to the memes called @black_hogwarts.
The first use of the hashtag was by @Bruce_Cares tweeting, "Yoooo imagine Swag Surfin in the Great Hall after Ravenclaw wins the House Cup! #BlackHogwarts." After this tweet, #BlackHogwarts received a massive response from the black Twitter community with fans reconstructing the whole iconic cast; for example, imaginative fans cast Morgan Freeman as Dumbledore, Yvette Nicole Brown as Dolores Umbridge, Forest Whitaker as "Mad-Eye" Moody and Samuel Jackson as Rubeus Hagrid.
The cast selections vary throughout the tweets, but Caleb McLaughlin, of "Stranger Things" fame, stood out as a top choice for Harry Potter. Snoop Dogg became the professor of herbology, Barack Obama turned into the minister of magic and Viola Davis was transformed into a professor teaching "How to Get Away With Magic," a spin on the popular series she stars in, "How to Get Away With Murder."
The popular "Key & Peele" "Substitute Teacher" video even makes an appearance, with Mr. Garvey being the defense against the dark arts teacher. The imagined versions of the cast feature mainly black representation, but Voldemort (He Who Shall Not Be Named) was joked around by some as being played by Donald Trump, in contrast to Rowling's claim last year that the Trump family would never even receive invites to the wizarding world.
Even though there were tweets focused on the cast, the viral hashtag poked fun at other aspects of the Potterverse, with the Sorting Hat becoming a "sorting durag," the invisibility cloak swapped for invisibility Timberlands and the hallways decked out with new ghost portraits featuring rappers. Other jokes included reactions from characters being urged to follow Harry Potter into the Forbidden Forest and Draco Malfoy reporting any inconvenience to his father.
Invisibility Timbs instead of the Cloak. #BlackHogwarts pic.twitter.com/olkhHMa59N

— TJ Sanders (@TubaTeej) January 12, 2018
A few competition-related memes show a heightened reaction to Gryffindor winning the House Cup and wizards taking a knee before a Quidditch match. Azkaban was a prime topic for discussion, showing a character's first day out of the fortress and another one not believing the situation he is in while Harry is getting rewarded for breaking rules. There were many tweets about the four houses, such as new Gryffindors wearing clothes displaying their house colors, Ravenclaw girls marching with books in tow, "Bring it On" clover girls repping Slytherin and Rihanna as a Hufflepuff flaunting her Yule Ball attire.
Although some tweets presented contrasts between characters, they continuously showed problems every wizard can relate to, such as a mom saying, "You ain't bringing no witchcraft in my house." Every wizard faces the tasks of getting to class on time by running through platform nine and three-quarters, spending money on new books (or wands) each semester, messing up in potions class and failing exams even after using a cheating spell.
Not one topic was ignored once the trending hashtag took over Twitter, and soon users were discussing love and dating at Hogwarts as well. Rihanna disses a regular Hogwarts man because she only dates Durmstrang men and there are variations of the Yule Ball, ranging from how the dates act to how they dance.
On the opposite spectrum, the social media soon even addressed death in the wizarding world, proposing a reality in which Dumbledore goes out in style. Some jokes imagine Hogwarts alumni dancing with other wizards at the Homecoming Quidditch Banquet and telling stories to their grandkids about how they defeated Voldemort's army. There were even reworkings of classic "Harry Potter" phrases, such as "We solemnly swear to keep it hood in the woods."
Twin comedians Kenny and Keith Lucas, known as The Lucas Brothers, tweeted that they pitched an animated version of Black Hogwarts in the past, but not one executive saw potential in the idea. From an interview in May 2017, the brothers discussed the show with Vibe: "We're currently developing a TV show with TBS. It takes place in an alternate universe (laughs). It's a magical alternate universe where we get stuck and we have to go to a magic college and we sort of have to go through certain events to get back to our universe. So it's like an HBCU, but more a hybrid of magic university so we're getting taught black magic and how to defend wizards against the universe. It's gonna be super trippy."
Considering how fast #BlackHogwarts started trending, the executives should give The Lucas Brothers' show another chance. Despite the original negative feedback, the brothers have decided to push on with the idea in hopes of a better outcome.
So, what does J.K. Rowling think about #BlackHogwarts? She is "seeing [the tweets] and loving them." The popular hashtag could possibly contribute to an actual Black Hogwarts on screen, adding to the made-up magical world's legacy; however, if it doesn't, Rowling and "Harry Potter" fans everywhere will still have appreciated the tweets' hilarity and nostalgia that showed a new side of the beloved series.
To whoever started #BlackHogwarts just know you are a true hero! #raiseyourwands pic.twitter.com/M0YvGvLu5n

— Monica (@MonicaFlorance) January 12, 2018