To say I'm not really a history buff is a vast understatement. It's not like I fall asleep anytime someone merely utters the word "historical," but I definitely black out for a second. And, I know there has to be other people who have the same reaction.
Well, I have some groundbreaking news for all those historical-haters out there: There is some truly wonderful historical fiction in this world. Yes, while I have read some historical fiction that makes an icepick lobotomy sound more entertaining, I've also stumbled upon some gems in both books and television that even I could not resist the appeal of.
So, here are five works of dramatized history that even the most skeptical anti-historicist would do well to explore.
Television
1) "Reign"
This historical drama, which recently concluded its fourth and final season, follows Mary Queen of Scots as she makes a life for herself at the French court, protects Scotland and battles for the English throne.
The show is addicting as all get out. Brimming with political scandal, romantic angst and plenty of attempted and successful murder, "Reign" gives viewers a peek at the sexy side of history. The drama is intense, and the characters are well-developed and intriguing. Not to mention, Mary is a badass lady who manages to be fierce and rock gorgeous gowns at the same time.
The show, though based on real people and events, is admittedly riddled with historical inaccuracies. Still, watching "Reign" has taught me a lot of basic facts I never bothered to learn for my history classes and made me much more interested in 16th-century Europe.
I might not know who half of the American presidents have been, but I became well-versed in the political atmosphere of France, Scotland and England in 1557, and I had fun doing it.
2) "Outlander"
I'm wary of time travel stories, and I'm even warier of stories that take place in 1743 Scotland, but somehow "Outlander" combines the two and produces a captivating experience.
The historical fiction show (which is also a book series by the same name) tells the tale of Claire Randall, a nurse who served the British Army in World War II. On a vacation to Scotland with her husband, she accidentally touches a rock that sends her back to the 18th century, where she becomes surprisingly attached to the Highland warriors she meets and her new life. Do I get it? No — I mean, why would any woman prefer a life of oppression in the 1700s, but okay. Do I adore it anyway? You bet.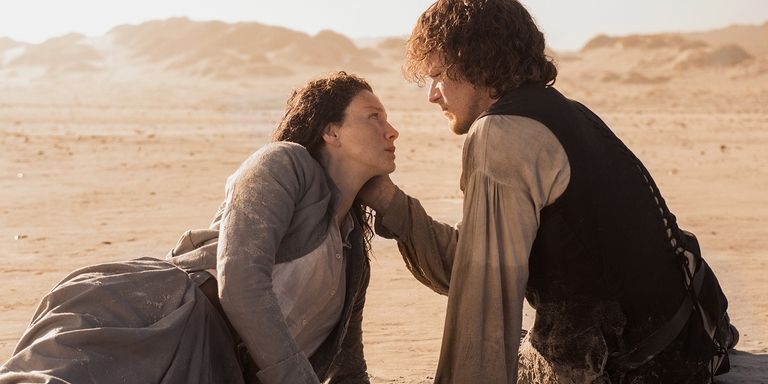 Though it starts out a bit slow, "Outlander" has loads of passion and heartbreak. I have spent entire episodes sobbing over the events. It's impossible not to become invested in these characters, even though the history books have already determined their bleak futures.
Books
1) "My Lady Jane," by Cynthia Hand, Brodi Ashton and Jodi Meadows
Maybe you know all about Lady Jane Grey, England's Nine Days' Queen. I didn't. I'd never even heard of her before delving into this hilarious historical fiction novel.
"My Lady Jane" introduces the tragic story of Lady Jane Grey's brief reign on the English throne, but it turns the ending on its head, literally rewriting history.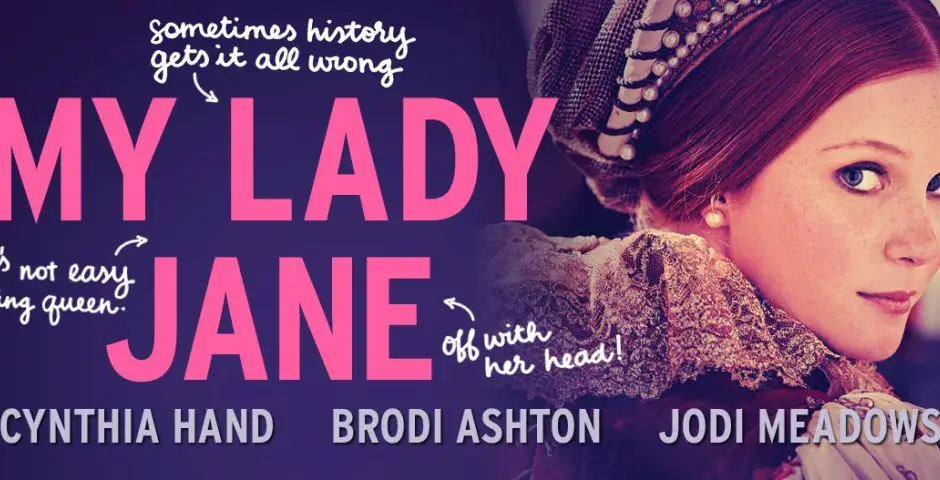 The dedication of the novel established the tone rather quickly: "For everyone who knows there was enough room for Leonardo DiCaprio on that door. And for England. We're really sorry for what we're about to do to your history."
The authors (dubbed the Lady Janies) forego the treason and execution aspect of Jane Grey's life and replace it with magic and comedy. Jane is just a book-loving girl whose new husband turns into a horse when the sun is up. No big deal. Her life is a simple one of equine jokes, shapeshifters and kingdom-threatening conspiracies.
Okay, so it's not exactly what you'd expect to find in a historical fiction — it's so much better. This is one of the most charming novels I have ever read. I'd much rather read this rendition of Lady Jane Grey's story than any history book rendition.
2) "The Gentleman's Guide to Vice and Virtue," by Mackenzi Lee
While we're on the subject of funny, charming narratives, I have to mention this adventurous historical fiction novel.
In tone, the book is very similar to "My Lady Jane." As readers accompany Henry Montague, a not-so-gentlemanly gentleman, on his Grand Tour of Europe in the 18th century, the novels bursts with clever one-liners and absurd situations. Montague prepared for a trip of mindless debauchery with his best friend Percy (who he is in love with) at his side, though things do not go exactly how he planned.
This book will bring you pirates and parties. History and humor. Complicated families and even more complicated feelings. "The Gentleman's Guide to Vice and Virtue" has such dynamic characters and an engrossing plot that you'll forget how stodgy the 1700s have always seemed. Also, bonus points for a bisexual protagonist and the sweetest friends-to-lovers romance in all of history.
Now that vampires and dystopian societies are no longer on the rise, can funny historical fiction be the new trend, please?
3) "And I Darken," by Kiersten White
This is a bit of a change of pace, as "And I Darken" is on the dark and dense side of historical fiction.
Think Vlad the Impaler origin story, but Vlad the Impaler is a fierce female. The novel is the first in a trilogy that immerses readers in the Ottoman Empire. It is a story of toxic family dynamics, a complicated romance and a protagonist who is very eager to stab anyone who opposes her.
Yes, this is a slower read, but it is delicious. The world and the characters are complex and authentic. They are meant to be savored.
"And I Darken" has a fascinating premise, and it contemplates humanity, relationships, gender roles and sexuality in a way that anyone can appreciate, even the most history-resistant individual.
Although the suggestions above emphasize the fiction part of historical fiction, it turns out not everything involving the olden days is dull. Who would have ever thought?