Bookworms will be ecstatic to know that the PBS network recently introduced a new documentary called "The Great American Read," an eight-part series that dives into America's top 100 favorite books. When choosing the books, literary industry professionals narrowed the category to fiction because including novels in all genres would make for a much tougher decision. No matter what genre readers enjoy the most, they'll certainly find some titles to add to their reading list.
The show is hosted by American TV personality Meredith Vieira and is now halfway through the series, which means readers are getting closer to the revealing of "The Great American Read." Will one of your favorite books be the winner? Is yours even in the top 100? You can find out on the PBS website, and keep up with the books by watching the show yourself.
Even if you have a favorite series, rather than one book, it could be on the list because the selected reads do have entire series as an option to vote for. They wanted only one book per author to make it more fair and have more of a variety, so don't worry, if you were mesmerized by the complete "Harry Potter" series and couldn't pick just one as your favorite, you don't have to; go vote for the whole series.
The show has much more to offer than simply listing the titles and giving a synopsis of each. Vieira and guests, including comedian and actor George Lopez and author John Green, analyze their favorite novels as well as explore the authors, their background and their book-writing experience. In the third episode, "Who Am I?," you will learn that J.D. Salinger, author of "The Catcher in the Rye," carried the first pages he wrote in his pocket as he was fighting in World War II. Many more of these fascinating facts are scattered throughout the series.
Each episode is only an hour, which doesn't allot enough time to expand on every book on the list, so only around 10 books are highlighted. The shows are divided by themes, including self-identity, heroes and love, which brings a focus on some of the best books that portray those topics. Within each theme are subthemes, breaking the books down into even more categories, which creates a sharper focus. You'll find in the "Heroes" episode that there are subcategories of everyday heroes, tragic heroes and unlikely heroes.
As I expected, many of the books on the list are ones that were written and first published decades ago, which might be a little dissatisfying if you prefer some of the current authors. If you think about it, though, it's crazy to see that so many people are still interested in the older stories, even deeming them their favorites. However, the list does include several recently published novels, including Jason Reynolds's 2016 release, "Ghost," which targets younger audiences but has inspired all ages.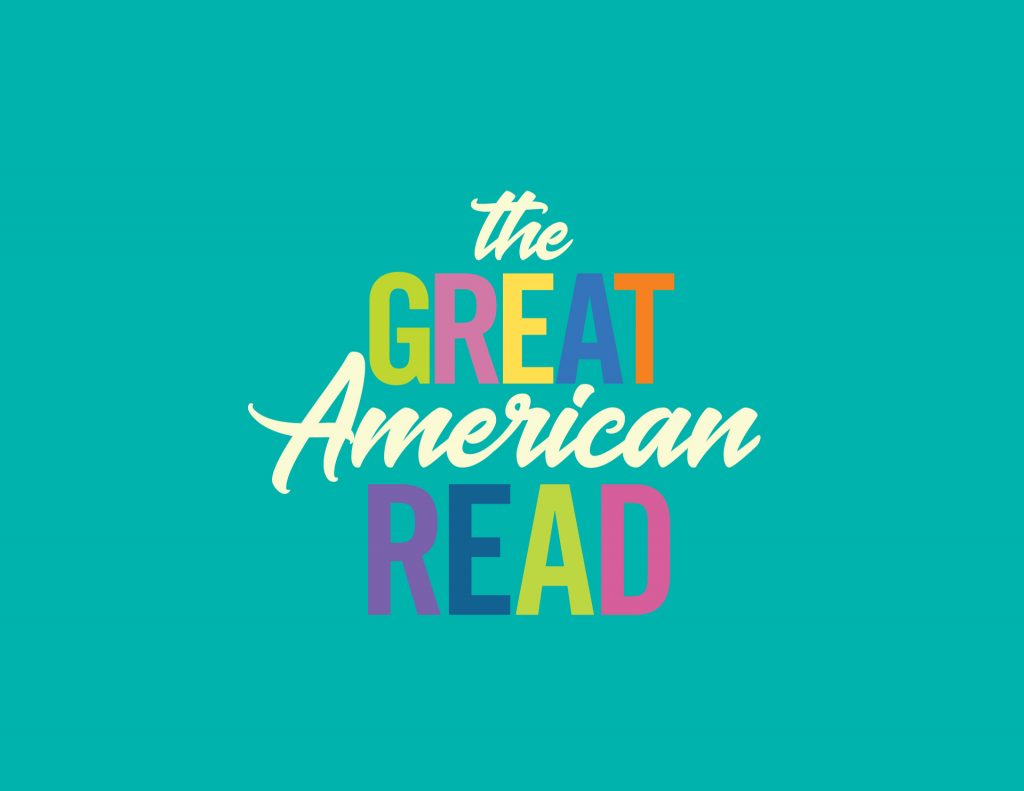 The guests on the show explain why they find reading so captivating, and most of them touch on the relatability of the characters and story. Actually, this seems to be a significant reason for why people find certain books so attracting, and George Lopez explained his connection with E.B. White's "Charlotte's Web."
"Wilbur was the runt of a litter. Nobody wants him; nobody expects anything for him," he said, "I'm an only child and you know, my father, my mother passed me to my grandparents, and they raised me. So, it mirrors, all the stuff that I pick on, it mirrors my life." The story of Wilbur and Charlotte is different from that of Lopez's, but he related it to his own life in ways that he could, which let him see the incredibility of the book.
I found it interesting that some of the books I never liked are on the list too, as I'm sure some of the ones you dislike are. You might even notice that some of the chosen books are ones that were on the required reading list in school, including "To Kill a Mockingbird" and "The Great Gatsby." Many students dreaded these mandatory books, some not reading them at all, while others loved them. On "The Great American Read," they talk about some of these books, and the interest some people have for them might make you want to consider reading them again or read them if you never have.
An excerpt of the books is also read, and each one shows the style and language of the writing, giving readers a taste of what they might choose to vote for. Some of the readers talk specifically about the author's style, including the use of point-of-view, because the way an author writes and their voice in the piece can capture a reader's attention. First-person point of view is particularly popular among readers and writers, as many readers, including myself, find themselves able to identify with the main character much more easily than in other perspectives, which allows them to become a part of the book more.
The way the celebrities, authors and professors in the show describe the impact it had on them is appealing, and honestly, I might consider reading a few of the required school books again. Plus, I know there were times when I didn't grasp the entire plot, so I bet I'd enjoy it more now that I'm a bit older; the same goes for you, I hope. Not only will you consider adding those books to your list, but your current favorite novel might even change once you start reading those that others have chosen. To see the entire list of the top 100 selections, you can find it on the PBS website here.
Everyone can vote for their favorite book until Oct. 18 on the website, through social media, by text or by call. If you've missed the previous episodes of this documentary, you can find them on the website.