One of the biggest online shopping platforms, Nasty Gal, has revolutionized the way people shop for clothes. With its own unique style, Nasty Gal's rise to success was accomplished in the same original fashion. Founded by Sophia Amoruso in 2006, Nasty Gal was one of the fastest growing retailer's for online shopping by 2012.
Since then, Sophia Amoruso decided to write a book — which she titled "#GIRLBOSS" — that gives a fresh perspective for college students everywhere on how to start a potential business.
Amoruso's rise to success is unlike any other, and her journey shows that there's no right or wrong way when it comes to achieving your goals.
Lost and confused as a young 22-year-old, Amoruso is relatable to the everyday college student who may be struggling to find their destiny in life. Her book titled "#GIRLBOSS" is a must-read for every aspiring girl boss or college entrepreneur.
Here are the top five things every college entrepreneur can take away from "#GIRLBOSS" and apply to their careers.
1. Be yourself.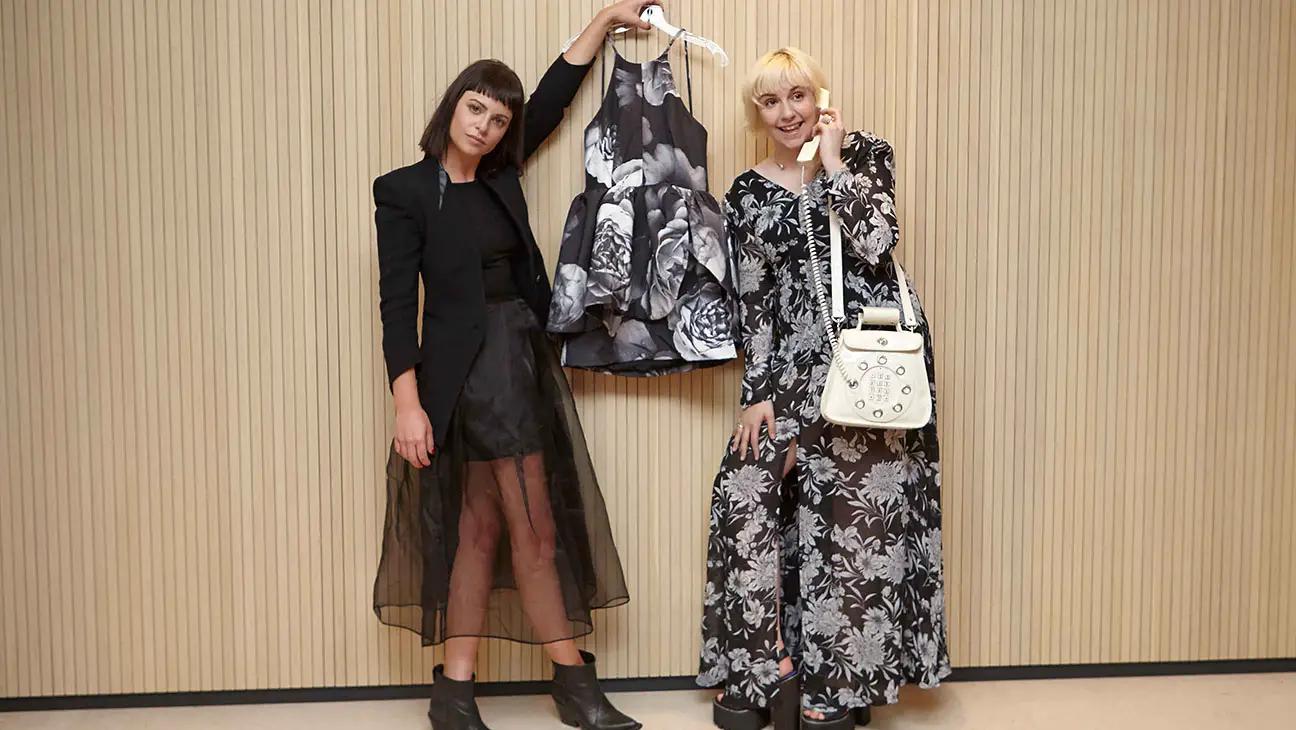 Though it's probably one of the most overused phrases of advice you tend to hear from people, its meaning is undeniably valuable, especially when it comes to starting a business or finding a path in life. After all, everyone is different, and no one has the same exact success story.
In a world dominated heavily by social media, it's easy to be concerned with what everyone around you is doing. Unfortunately, the constant comparisons to other people's lives can leave many college students feeling as if they constantly have to follow the crowd in order to succeed.
Amoruso reveals in her book that along with not following the mold of a traditional career path, her past was pretty questionable. She felt like she never truly belonged anywhere, and her sense of style was always out of the ordinary.
After battling with the longing to fit in, Amoruso embraced her differences and used her unique sense of style to her advantage. As a result, she taught her readers that it's not about fitting in when trying to grow a personal brand but allowing your originality to shine through.
Ultimately, "#GIRLBOSS" encourages individuality and breaks the mold of the stereotypical business prodigy.
2. Push forward from setbacks.
Every setback is an opportunity to grow as a person. Making the most of your mistakes will help you gain more experience so that next time around, you will know how to handle yourself better. For Amoruso, her past involved working a slew of low-wage jobs, sifting through dumpsters for food and shoplifting.
Although those weren't her proudest moments, Amoruso believes that hitting rock bottom ignited her desire to reach the top. In fact, before starting Nasty Gal, Amoruso was caught shoplifting from a store. Luckily, the store didn't call the police or press charges, but it was this event that led her to make a change for the better.
Instead of falling back into her old ways, Amoruso discusses the shoplifting incident in "#GIRLBOSS" to show that it was a way to motivate herself to achieve a healthier lifestyle. Tired of settling and living at the bottom, Amoruso was more determined than ever to reach the top.
That said, setbacks and mistakes are inevitable, but by being able to see beyond your faults and growing from them, they can be a beneficial fresh start.
3. Risk it all to gain it all.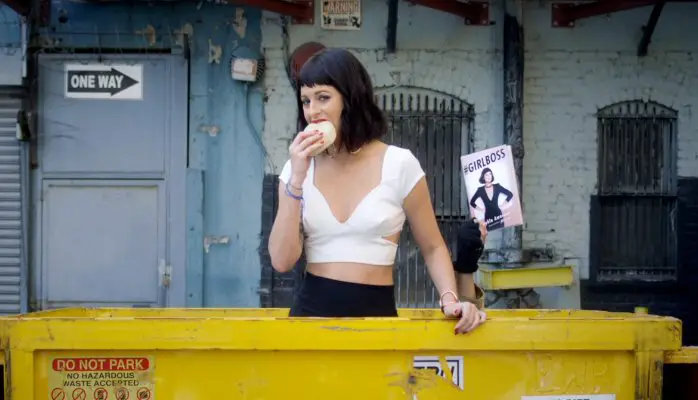 After the shoplifting incident, Amoruso made a huge leap of faith and moved from Portland to San Francisco. At the time, MySpace was very popular and helped Amoruso to network with people.
The new social media platform worked to her advantage because growing up, Amoruso had a passion for vintage clothing and would always go to thrift stores to sift through the racks with the hope of finding the best vintage designer deals. Coincidentally, many of the friend requests Amoruso received on the site were from people who sold vintage clothing on eBay.
Inspired by the sellers, Amoruso decided to quit her job and create an account on eBay. The risk of quitting her job to devote all of her time to selling vintage clothes online might've sounded ridiculous, but it ultimately led to the beginning of a multi-million dollar company.
Amoruso's leap of faith can encourage any college students who are interested in starting a business to take risks to achieve their dreams.
4. Hard work pays.
When Amoruso first started to sell clothes on eBay, she made it her mission to separate herself from the competition. With eBay as her only source of income, Amoruso took selling clothes to the next level.
She started hiring models to photograph, and they showcased the vintage clothing she would sell. Whereas, many sellers on eBay had photos of the clothes on flimsy mannequins or unprofessional displays.
Putting in the extra hours behind the scenes of her eBay store, Amoruso started to gain major recognition from buyers. In fact, one of her first sales on the site was enough to encourage her to continue doing what she was doing. 
Not only was Amoruso keeping up with the aesthetics of her eBay account, she was also constantly sifting through clothing racks at second-hand stores to find the best vintage designer fashions. This process continued for a few years until her successes on eBay steered her into an even bigger direction.
Amoruso's eBay brought in a myriad of customers who were obsessed with the clothes she was selling. Eventually, Amoruso had an idea to take all of the hard work she was putting into her eBay and channel it into her own website. After sharing the link to her website, Amoruso's eBay following proved to be loyal by selling out the entire site the first day.
By giving it her all, Amoruso was able to create a successful business empire that was, in some ways, unexpected. She found her passion for selling vintage designer clothes and took it one step further by exerting hard work into what she loved. Ultimately, her example portrayed in "#GIRLBOSS" can inspire any young entrepreneurs to work diligently to reach their goals.
5. Don't spend; invest.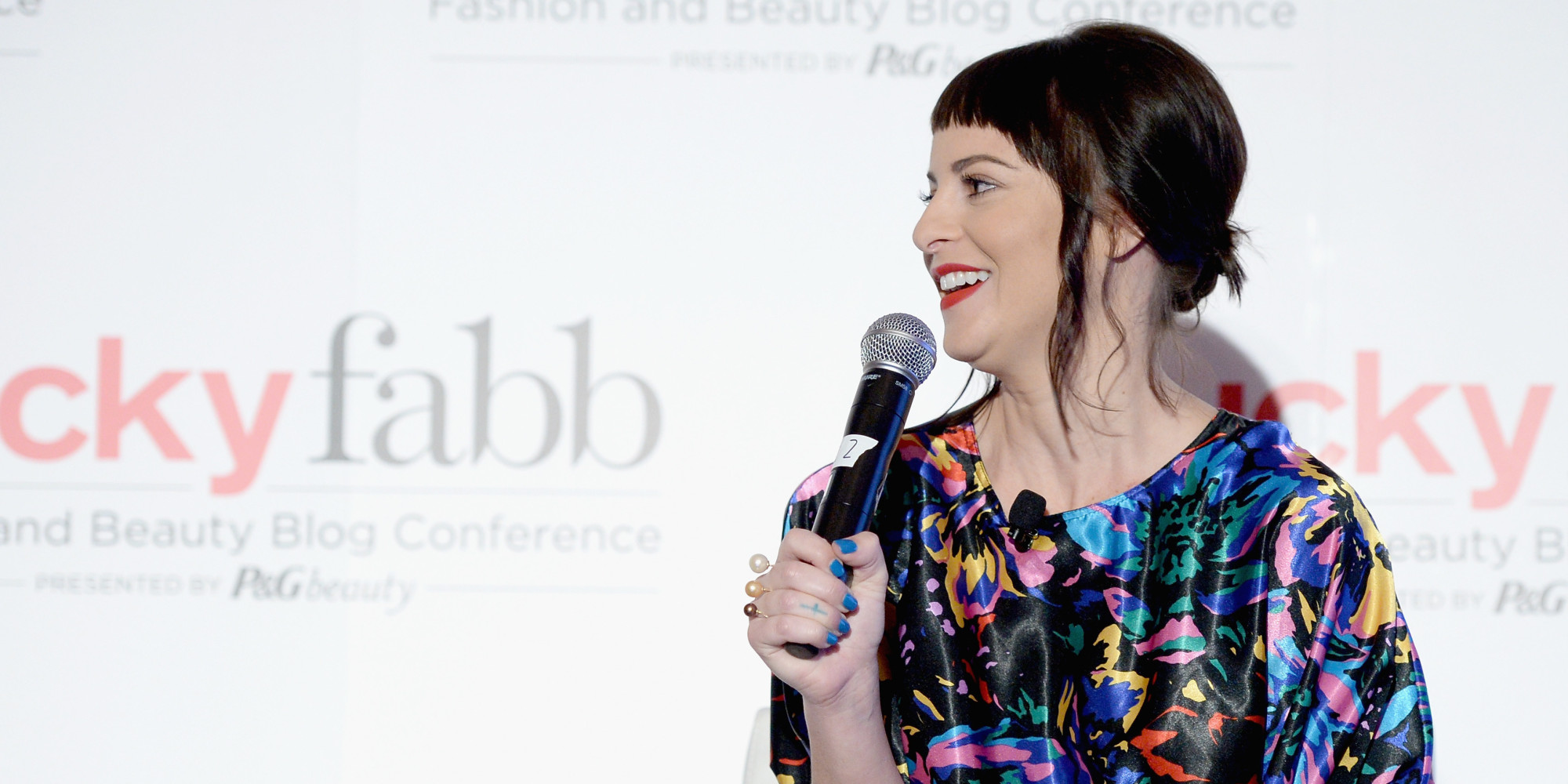 For young people especially, spending too much money can be a difficult feat to overcome. Whether it's the newest iPhone or a designer purse, Amoruso stresses that it's important to avoid impulse buys and to save the cash you earn instead. This principle is incredibly relevant when you have the desire to create your own business.
Aspiring college entrepreneurs everywhere should take note that in order to grow a prosperous business, sacrifices will have to be made along the way. No matter how tempting it might be to splurge on an item, it won't ever be as satisfying as it would be to actually invest that money into your personal brand.
Amoruso put a lot of effort into her eBay business, and when the money started to pile in, she further invested it into her eBay account to make sure she was styling and acquiring the best outfits. If she could do it, anyone else can too; it just takes patience and willpower.
In the end, "#GIRLBOSS" proves that saving extra money rather than spending it on frivolous items will be worth it.
Without a doubt, college is a stressful time for most students. Between balancing jobs and school, college students are always busy trying to prioritize the most important things in life. Very few have their minds set on exactly what they want to be doing for the rest of their lives, but Amoruso gives hope to the people who are still struggling to find their calling.
Many times, people feel the need to fit in, but Amoruso challenged those beliefs by building an empire that truly breaks traditional stereotypes on the ways people become successful. Learning to embrace yourself for who you are and working hard is essential for aspiring college entrepreneurs.
Furthermore, the more you use your unique qualities to your advantage, the sooner you'll be on your way to becoming your own boss or a "#GIRLBOSS."