Critically acclaimed Nigerian-born author Chimamanda Ngozi Adichie has won yet another award for her novels. This time, it is the 2018 PEN Pinter prize, given to an author who exemplifies "'unflinching, unswerving' gaze upon the world, and shows a 'fierce intellectual determination … to define the real truth of our lives and our societies.'"
Through her books, such as "Americanah" and "Half of a Yellow Sun," and her speeches (especially her TED talk, from which her book "We Should All Be Feminists" and Beyoncé's song "***Flawless" draw inspiration), Adichie proves that her writing is a paradigm for intellectual thought and courage that demonstrates a profound understanding of the human experience.
Perspective and Empathy
Adichie's stories are character-driven accounts of life in Nigeria and the United States, and most of them feel discordant with their place in life. They might be people of high status, low status, English, Igbo or something in between — a situation which most definitely complicates their lives depending on where and when they are living.
For people who are not Nigerian or an immigrant, it might seem difficult at first to relate to Adichie's characters. However, their differences can build understanding and even empathy in the reader.
When the reader can relate to the thoughts of the characters while still entertaining an unknown world with vastly different existences, that person builds understanding. According to a study done by social psychologist Emanuele Castano and doctoral candidate David Kidd, reading literary fiction creates a higher capacity for empathy.
Adichie's books are especially necessary, as Kidd points out that literary fiction forces readers to fill in the gaps in introspective dialogues, especially when they are unfamiliar with the world itself.
The beauty of reading literary fiction is that the reader learns that differences are not inherently bad, and they come to empathize with the characters — and people in real life, too.
One in the Same
Similarities are as important as differences in Adichie's books. The human experience is as personal as it is universal: Every person experiences life, but how each person digests and reacts to information varies.
Adichie's writing delivers highly personal characters who show that, no matter the circumstances, the human race is much more united than the outward differences that people use to create a divide.
Adichie writes complex characters. They do not contradict themselves to self-complicate, but their thoughts flow in a logical manner (or at least as logical as the human thought process can be; humans are hardly robots with a set algorithm).
There are no "strong" or "weak" characters; they fluctuate accordingly, and sometimes fundamentally decent people cause hell for others because their moment of moral weakness aligned with an opportunity to do something terrible, like in her short story "Tomorrow is Too Far."
Her characters are part of their larger world that the reader recognizes while also searching for their place within their societies, which can especially be seen in her short story collection "The Thing Around Your Neck."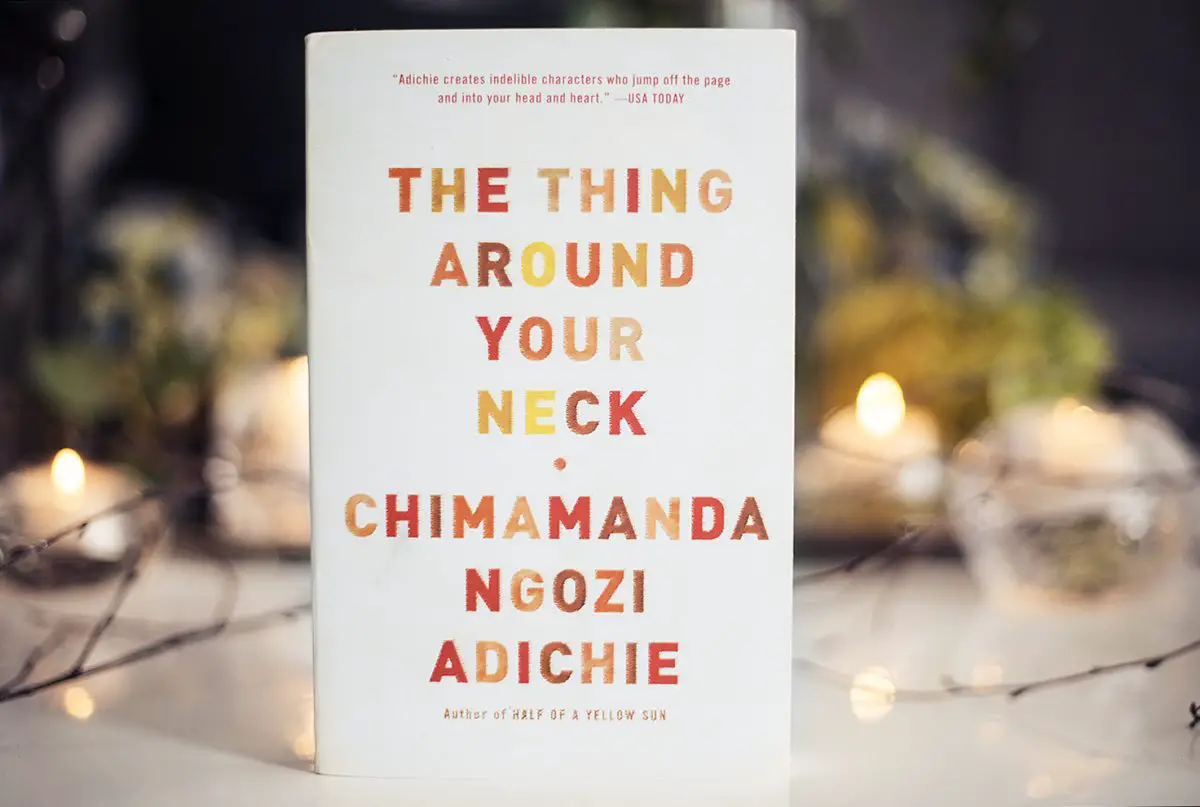 She masters the space between comfort and foreign, using stories like "A Private Experience" to force two characters who are on opposing sides of a religious and racial conflict to face the humanity in each other. Adichie's writing also shows how to push past the uncomfortable feelings and to recognize what is important.
Adichie, Tolstoy and Humanity
In several reviews, Adichie's writing rings as Tolstoyan in its descriptions of various social classes and historical understanding, but the similarity goes further than surface-level facts. Her characters interact as real people do; there are no weird literary clichés that no actual person uses, and any weird dialogue is contained within a language barrier and/or nature of the character speaking.
Deeper still, Adichie and Tolstoy demonstrate an understanding of the human condition that surpasses simple thought. Both have character-driven stories, but their characters speak to the reader without lecturing.
The world is larger than them, and each author asks what more can be done to fix the questions that humans have pondered for generations.
There is one significant divide in their representations of humanity: Adichie strives to exhibit all her characters as people who can self-evaluate while Tolstoy uses a few characters as his personal mouthpieces for his philosophical thinking, especially seen in his character Pyotr "Pierre" Bezukhov from his epic brick of a book "War and Peace."
Adichie does not limit human thought to a singular character. For the 21st century, she generates heartwarmingly progressive thinking when she creates the thoughts of her socially diverse characters. She accepts that despite social standing, everyone has a significant contribution to make to the dialogue about the human condition.
Rather than delve too deeply into the moral incongruities that come with changing perceptions, the importance is in how each author shows the inner person. Although distance and time separate the two authors, they share striking similarities in their understanding and delivery of what it means to be human.
On Oct. 9, Adichie will be awarded the prize, and she will also announce her co-winner of her choice who has demonstrated "defense of freedom of expression, often at great risk to their own safety and liberty."
They will then be given the 2018 International Writer of Courage award. Hopefully, they too can provide eye-opening perspective, intelligence and heart to the human experience and send the imaginative and real worlds into a more positive future.