As 2018 begins, many people have already set their New Year's resolutions. For some, their goal might be to read more since books are known to enrich the lives of its readers, while in the process creating knowledgeable and empathetic individuals. If the above describes you and you also happen to enjoy young adult (YA) novels, then this article featuring this year's most exciting book releases is for you.
There are so many YA books coming to shelves in 2018 that people should be aware of. Any year is a great year for reading, but 2018 may be the year that you can finally call yourself a reader if you don't already. In order to get you going, I'll recommend one YA release for each month of the year.
"Love, Hate & Other Filters" is a coming-of-age novel about Maya Aziz, an Indian-American Muslim teenager who confronts Islamophobia while also seeking her own identity. At 17, she struggles between living the life her parents expect from her and the life she wants for herself. To make matters worse, a crime committed hundreds of miles away from her community causes her neighbors and classmates to be consumed with fear, bigotry and hatred toward Muslims.
Since Islamophobia is such a pressing issue in America, this book is definitely worth considering. It's already released, which means you don't have to wait to read it!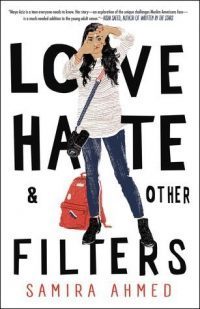 February: "The Belles" by Dhonielle Clayton
"The Belles" is a novel about the world of Orleans. Camellia Beauregard is a Belle, a group that is revered because they control beauty. They have the talent to transform the people of Orleans, who are born gray and make them beautiful.
Camellia wants to be the favorite Belle and live in the palace with the royal family. Once she arrives at the castle, she learns that everything is not as it seems. She must choose to save herself or risk her life and change her world forever.
This book is worth reading for its cover alone. It's so refreshing to see young black women on the cover of books, since they are often underrepresented.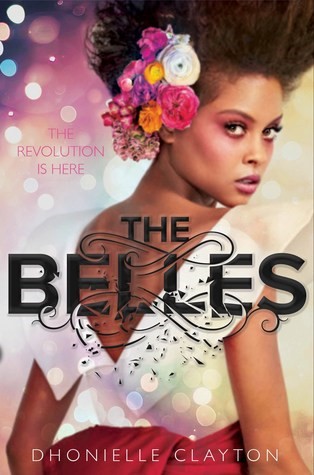 "Tyler Johnson Was Here" is a about a young man named Marvin Johnson. When Marvin's brother Tyler goes to a party, he decides to tag along and keep an eye on him. However, the party turns into a shooting and then a police raid soon afterward. During all the commotion, his brother goes missing, and it's up to Marvin to find out where he is.
Not long after, though, Tyler is found dead — a video online shows that he was shot and killed by a police officer. His death soon inspires a hashtag and Marvin must learn for himself what justice and freedom really are, much like the importance of the Black Lives Matter movement.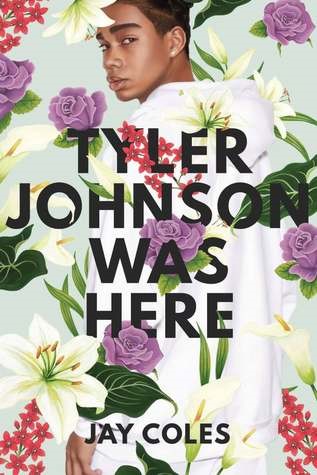 "Leah on The Offbeat" is a contemporary young adult novel that is regarded as a sequel or companion to Albertalli's more popular novel, "Simon vs. the Homo Sapiens Agenda," as both take place within the same realm. The main character, Leah Burke, is one of Simon's friends, except the novel now takes place during their senior year of high school.
Despite being a drummer at school, Leah discovers that her life just hasn't been very on beat. She hasn't found the courage to tell her friends that she is bisexual (even though her best friend Simon is openly gay), her friend group is falling apart and prom is coming with college also fast-approaching. While the people she loves argue, Leah realizes that she might love one of them more than she ever intended to.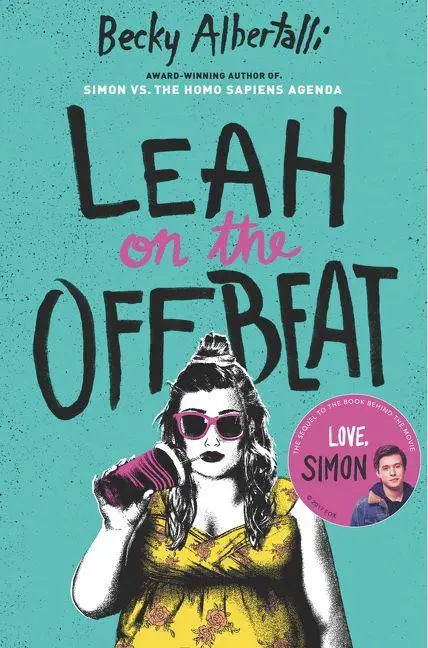 May: "Puddin" by Julie Murphy
"Puddin" is the companion novel to "Dumplin'." However, it does not need to be read after "Dumplin'" to be completely understood.
It follows two young women as they grapple with difficult circumstances: Millie Michalchuk, who decides not to go to fat-camp even though she has every single year, and Callie Reyes, who is determined to keep her life revolving around the dance team and her popular boyfriend. Their lives cross in unexpected ways and they realize that they have more in common that what they would have thought at first glance. Overall, body image is well represented in this novel.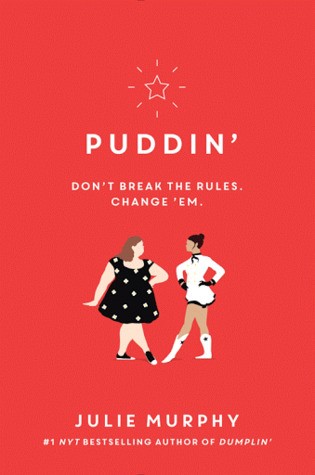 "From Twinkle, with Love" is about Twinkle Mehra, an aspiring filmmaker and wallflower. A fellow film geek Sahil Roy invites her to direct a movie for the upcoming movie festival. This is a dream come true for Twinkle, because she can showcase her voice as a director and grow closer to her longtime crush, Neil.
When a mystery man starts emailing her, she's sure its Neil, but the only problem is that she's falling in love with Sahil. She realizes that the romance she has is not the one that she has scripted.
The book is told through letters written to favorite female filmmakers. As someone who has read Sandhya Menon's other book, "When Dimple Met Rishi," "From Twinkle, with Love" is a release worth waiting for.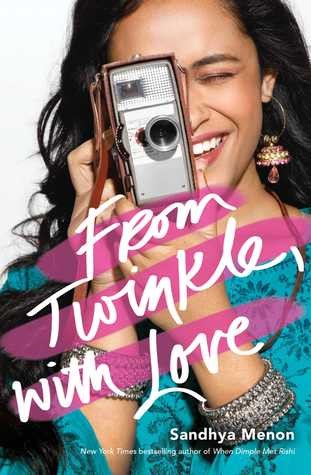 "I Am Still Alive" by Kate Marshall is a book about a girl named Jess who hasn't seen her father in over a decade. A car crash that kills her mother and injures Jess forces her to move to her father's cabin in the Canadian wilderness.
As she gets to know her dad, a secret from his past pays them a visit and kills her father. Jess becomes stranded, with only her father's dog to keep her company. She knows she will survive. She also knows who killed her father and she wants revenge.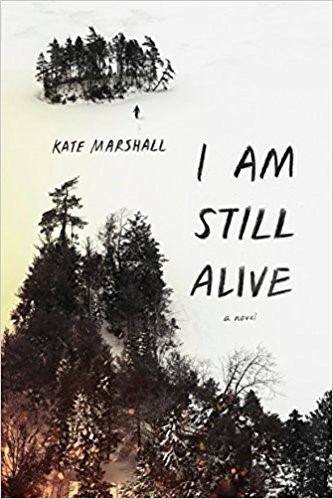 "Our Stories, Our Voices" is an anthology about growing up female in today's America. It includes essays from strong female role models such as Martha Brockenbrough, Jaye Robin Brown, Sona Charaipotra, Brandy Colbert and many more.
These essays touch on the intersection of gender with race, religion and ethnicity. With the rise of #MeToo and the Women's March movement, this collection is as timely as ever. It remains important for young women in America to read stories that reflect their own experiences and the experiences of others.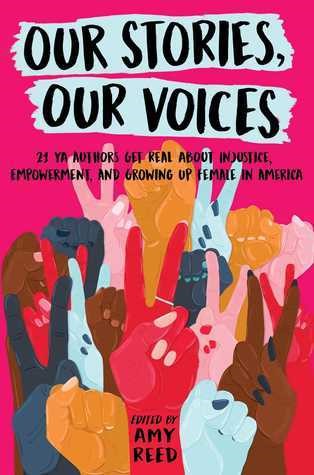 "Unbroken: 13 Stories Starring Disabled Teens" is another YA anthology that features disabled teens written by #OwnVoices disabled authors. The stories reflect a range of genres and disabilities, and contributors include bestselling authors Kody Keplinger and Francisco X. Stork, as well as newcomers Fox Benwell, Keah Brown and more.
With disabilities often being misunderstood and underrepresented, this anthology is more relevant than ever. Understanding the experiences of disabled youth can help readers to become better advocates and allies.
Author's note: The cover of the book has not been revealed yet.
October: "What If It's Us" by Adam Silvera and Becky Albertalli
"What If It's Us" is a YA novel co-written by Becky Albertalli and Adam Silvera. It follows two teens, Arthur and Ben, who meet as Ben is shipping his ex-boyfriend's things back to him. As they start to realize there was a missed connection between the two of them, the universe pushes them back together in a series of failed first dates.
This book is one that I would recommend simply because Becky Albertalli and Adam Silvera are very talented at telling the stories of young people. I don't believe that their books will ever disappoint.
Author's note: The cover of the book has not been revealed yet.
Set in Arkansas, 1984, this young adult novel is about Laura Ratliff, a 16-year-old living in Griffin Flat — a town known for nothing but nuclear missiles. One day, she wins a walk-on role from a radio contest for a show that features a phony nuclear war. To Laura, mingling with Hollywood stars seems to be a great distraction from the impending chaos that surrounds her.
Her parents divorced, she becomes friends with her new stepbrother Terrance and picks him as her plus-one for the show. Everything seems okay; however, they aren't sure whether a real nuclear bomb from the show has detonated or not. Since apocalypse is such a common and interesting theme in literature, this is a book that I'm definitely adding to my list.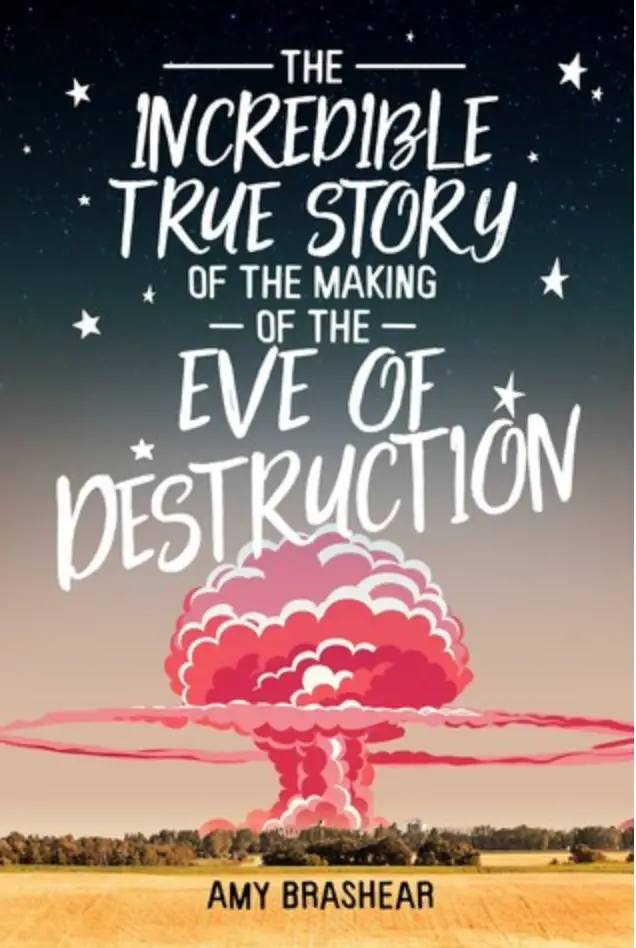 December: "Dear Heartbreak: YA Authors and Teens on the Dark Side of Love" by Various YA Authors
"Dear Heartbreak" features a collection of real-life letters from teens answered by 19 YA authors, including Adi Alsaid, Becky Albertalli, Gayle Forman, Nina LaCour, Sandhya Menon, and Ibi Zoboi.
With such a good lineup of authors and letters from teenagers, this anthology will remind readers they are never alone in their heartbreak.