As a college student looking back fondly at my days in high school, I can remember that it was a stressful and complicated time. High-schoolers are navigating an entirely different arena from what they have experienced previously. They are trying to figure out who they are, balance school work, attend soccer practice, show up at parties and make or lose friends. High school is a time of uneasiness. However, it is also a time of change. Everything changes in high school. Well, everything but the assigned reading.
"The Great Gatsby," "Lord of the Flies," "Animal Farm." Any of these sound familiar?  They should because I have no doubt you've read all three of them at some point in your academic career. I know I did. All three. In the same year. These are just a sample of fifteen or so recycled novels that all high school literature classes use in their curriculum, and I understand why. These books and their counterparts are more than worthy of their literary pedigree. They discuss salient themes and craft relatable and incandescent characters. It stands to reason that students have the opportunity to read them, hopefully as many of them as is possible. However, no one needs to read "Hamlet" five times in two years. Trust me.
Therefore, while students are receiving a regurgitated literary experience, countless other remarkable books are being ignored. With that thought, I foray into my suggestions for new novels to add to the reading lists.
"The Stranger" by Albert Camus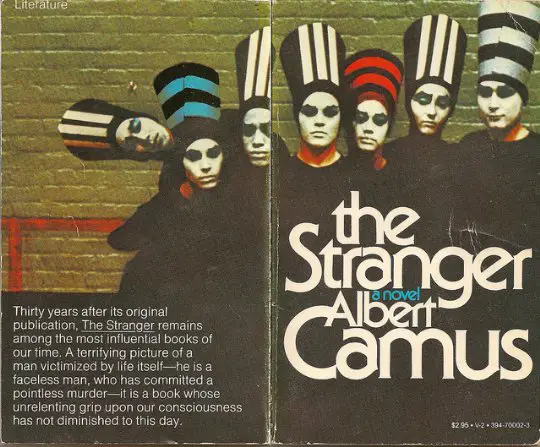 Now, while this text does appear on some high school reading lists as it did on mine, it does not appear nearly as often as it should. This novel changed everything I thought I believed in. I know that is a pretty bold statement to make, but I cannot rationalize any other words that could do it justice. Reading "The Stranger" for the first time, I was completely overwhelmed at the deliberateness in each of Camus's pages. Every moment is there for a reason. More importantly, every absence of a moment is there for a reason.
"The Stranger" centralized on plot and one doesn't understand all the intricacies and character evolution until they have finished reading it. In fact, throughout the entire novel, readers are confused, uncomfortable and disillusioned because the main character, Meursault, only exists within the physical world, his emotion detached from society and his beliefs steadfast on the inevitability of death. The novel plays around heavy themes of the tangible world, illusory depictions of self and absurdism. But its real brilliance is in its paradoxes and Camus's unparalleled ability to make the reader a conduit for Meursault's disquietude.
"Housekeeping" by Marilynne Robinson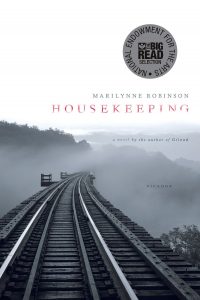 As a shining example of a breakout novel, "Housekeeping" tells the story of three generations of women and their individual journeys to understand and project the idea of "keeping a home" after being raised by a succession of relatives following their mother's suicide. For Grandma Foster, the idea of housekeeping comes in a traditional sense with old values of religion; for Lucille, it is to assimilate herself into the sphere of the elite; for Sylvie and later Ruthie, it is moving through life as transients, taking comfort in the moments.
The novel is narrated by Ruthie through the perspective of the transparent eyeball, a narration method often used by the transcendentalist authors such as Ralph Waldo Emerson. The book reads in whispers and feels eerily calm even when the dialogue is charged. It is a hauntingly pastoral coming-of-age story with the markings of loss and acceptance.
"The Beautiful and Damned" by F. Scott Fitzgerald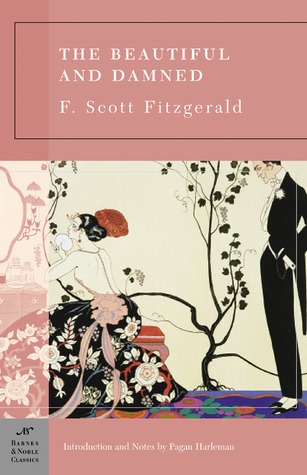 Often overlooked in favor of Fitzgerald's most popular novel "The Great Gatsby," "The Beautiful and Damned," we must remember, set the stage for all the debauchery and crippling retrospection that readers fawn over in its successor.
Set in the familiar backdrop of the East Coast café society, the novel is Fitzgerald's exploration of the themes of intimacy and egocentricity, which is often believed to be a reflection of his relationship with wife Zelda Fitzgerald.
The story follows Anthony Patch (the damned), an apathetic heir who later turned alcoholic and constantly held displeasure with work and past mistakes. He fell in love with Gloria Gilbert (the beautiful), a self-absorbed wannabe-socialite-turned-actress whose vanity consumes her identity and destroys her relationship.
Fitzgerald rhapsodizes a variety of overriding themes in "The Beautiful and Damned." While ostensibly constructing a social documentary on the affluent and their reckless romanticization of the past, Fitzgerald simultaneously comments on the stagnation and motivation of will. He highlights humanity's constructs at the highest social tier, but whether to laud them or criticize them remains to be seen.
"Tales of the City" by Armistead Maupin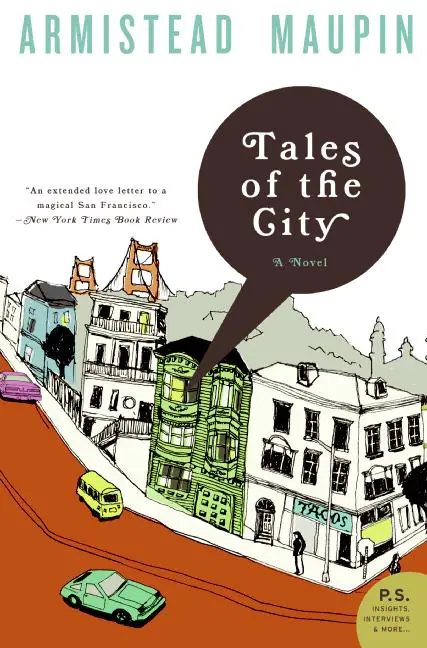 In a departure from the more desolate and dismantled themes unconsciously presented throughout this list came "Tales of the City," the first in a serialization of nine novels, four of which were regular installments in the San Francisco Chronicle in the early 80's. Biased addition or not, as I am from San Francisco, this book quickly became part of the cultural zeitgeist.
The novel centers around character Mary Ann Singleton, a woman visiting San Francisco from Cleveland and impulsively decides to stay, navigating her relationships with landlady Anna Madrigal, the carefree bisexual Mona Ramsey, the heterosexual player Brian Hawkins and the stereotypical SF gay man Michael Tolliver (Mouse).
The short chapters, the characters driving the novel entirely and, on top of that, the pop culture references brimming each page makes it a fun and easy read. However, Maupin still manages to encapsulate not just a complete characterization of a beloved and eccentric city but touches on real and relevant themes of sexuality, identity, respect, tolerance and revolution.
The novels students read in school set a precedent for their values and conceptualization of both reality and the imaginary. However, these stories are not just a means to an end or an obligation to one's schooling, but an opportunity to push the society forward, to address uncomfortable issues and to reassess where we are as a society. It is a chance to escape the monotony of the everyday or connect to a character or idea. Literature is a conversation, a dialogue exclusively between the reader and the writer that chances in imperceptible ways endlessly.