To most, given the rising popularity of streaming services, traditional radio has become a dying mechanism for music discovery and enjoyment. Vince Staples' new 22-minute album, "FM," challenges that. The project, which consists of an amalgam of comedic skits and grave themes that hinge on his old-school West Coast gangsta-rap style, is a love letter to hip hop's long-standing affinity for radio.
Throughout the 11-track release, Staples refuses to apologize for the fact that he likely made the album for himself. Using album artwork that takes inspiration from Green Day's classic "Dookie," Staples' "FM" signals his transition into standing among the heavyweights of rap, which resembles the Oakland trio's rise to the top of their pop-punk genre. Borrowing visual cues from rock music isn't a foreign practice for Staples, whose "Summertime '06" cover bears a clear resemblance to the iconic 1979 album "Unknown Pleasures" by Joy Division.
The static-filled snippets of flipping radio channels are also reminiscent of Green Day's "21st Century Breakdown," which similarly explores the place of radio in the modern music landscape. The desire to draw inspiration from many genres seems an important part of Staples' creative process. Likewise, his no-frills methods and persona embody the spirit of punk rock; he proclaims his album has "[n]o concepts, no elaborate schemes, just music. Because nowadays, who needs more bulls***?"
With features from Kamaiyah, E-40, Jay Rock, Kehlani, Earl Sweatshirt, Buddy and Tyga, among others, "FM" captures Staples' unique ability to bring out the best in each artist, which he achieves through swinging hooks and hard-hitting lyrics that take listeners back to his first EP, "Hell Can Wait," while maintaining a style consistent with his discography. Kehlani's feature on "Tweakin'" has the same soft, soulful hooks that Teyana Taylor delivers on "Limos," off "Hell Can Wait," juxtaposed by Staples' striking storytelling of bleak prospects and tragedies of his hometown's youth.
In another mirror of Staples' earlier work, namely the "Ramona Park Legend Pt. 2" interlude on "Summertime '06," Staples uses Earl, on "New earlsweartshirt," to act as an interlude on "FM." While Earl's "Ramona Park" feature, in which the rapper repeats "I'm a motherf**king legend," was uncredited and therefore his presence somewhat obfuscated, "New earlsweatshirt" gives Earl a full verse. In it, he throws relatively straightforward bars about his past and present situation, concluding with "Rest in peace to my pops and the boy Ryland / Gotta speak for the dead homies when they chime in."
The feature only lasts 23 seconds, however, and is Earl's sole appearance on the project, which leaves the cameo feeling somewhat like a troll. Though short, the teaser hinted at the end of Earl's three-year hiatus, which he concluded six days later with the release of his own single, "Nowhere2go."
Despite the radio theme, Staples' desire to be played on public airwaves seems to be deemphasized by his desire to rap as hard as he possibly can. The hooks, though catchy, are overshadowed by Vince's storytelling verses. On "Outside," Staples doubles his vocals, repeating the hook in the same flow as his verses: "Left side, who 'bout that life? / Right side, who 'bout that life? / Nighttime, who 'bout to die? / Outside and out my mind." The preceding verse paints a picture adjacent to the line of questioning in the hook: "Park Gang since back then (Way back then) / At my Uncle Phil house with the MAC-10 (Big MAC-10) / Up at Mama Triece house, air the street out / Lil Yonn out, n*ggas better calm down."
In line with his truth-to-power personality, Staples asks more questions in his verses than most rappers can feasibly fit in. From his discography, the song "Yeah Right" off "Big Fish Theory" contains an entire verse of questions asking his fellow rappers if they are being honest about the lives they lead. In his interviews, too, he is often the one asking the tough questions.
On a deeper level, Staples even questions the asking of questions. In an interview he did for NPR in April 2017 in anticipation of his second album, "Big Fish Theory," after being asked if he would describe the gang-banging environment he grew up in as "not something you opt into" but rather "something that's around you," he shot down the question and reframed it:
"Let's not speak about crime, let's speak about the thought of, you know, respecting humanity. This is my thing about that question. That question isn't, 'Oh, why do gangs happen?' It [isn't] like, 'Oh, wow, why do these black and brown and Pacific Islander — why do these little boys with no structure, no one guiding them, why do they need each other? Why are they trying to figure out life on their own?'"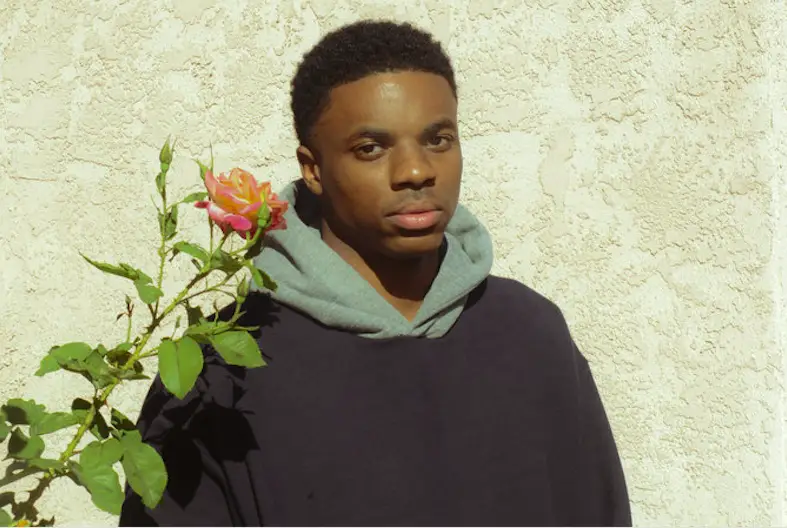 Respecting and humanizing the often-demonized gangbanging peers he grew up with is at the crux of the LA rapper's career, making "FM" the perfect continuation of his already impressive discography. In "Relay," the third track on "FM," Staples again asks, "Do you really wanna know about some gangsta shit," before telling the story of a woman who unwittingly has a child with a criminal and the legal and personal struggle that ensues.
Again, the hook is simple but pointed. Staples explains twice, "I ain't playin' with the DA." Later in the album, he reminds his critics that "We just wanna have fun / We don't wanna f*ck nothing." The hard kicks on "No Bleedin'" match his straightforward honoring of his fallen friends: "Dead homies, where they at?"
On the final track of "FM," "Tweakin'," the hook ties the album's theme of bringing light to senseless violence with Kehlani's verse, "We just lost somebody else this weekend, no, no / Think that I am jumping off the deep end, yeah, yeah." Vince subsequently ties up the tragic tale, rapping, "Rich or poor people gon' use the sh*t / Might as well go and get used to it / Tryna get rich, get everybody fed / But everybody dead (Everybody dead)."
On "FM," Staples has crafted a consistently hard-hitting 22 minutes of music, packed with both radio bangers and conscious narratives. In light of the album's blunt indictment of listener's expectations — and the expectations of society at large — there's little to suggest that Vince will halt in his path to becoming a hip-hop legend.