Last April, Jarrett Sleeper unleashed his podcast "My Good Bad Brain," in which he talks openly about mental health and being a person. Sleeper has no professional expertise in mental health, but instead bounces around many creative outlets like acting, producing, writing and recently earning a brown belt in jiu-jitsu.
By no means does Sleeper pretend his podcast ought to be a replacement for professional help. Still, there's undeniable value in him discussing his own ideas about mental health, simply because he is a person and it's how he feels — all people are experts in their own experiences. Sharing those experiences allows you to feel less alone as a human being.
His conversations cover the many complexities that come with having a human brain, with topics ranging from coping mechanisms to spirituality to animalistic instincts. Sleeper speaks to his audience one-on-one during the introduction and in shorter episodes called "brain breathers," which see him offer his own recent experiences and practical advice.
Sleeper mulling over the state of his mind goes beyond a venting session, because he consistently remembers to ask and discover out loud why he reacted a certain way — why anyone might be feeling something. A healthy amount of metacognition allows the listener to check in with their own brains too, and possibly how to prevent acting out a certain way in the future.
The rest of the time, he carries a loosely structured interview with friends from a wide range of backgrounds. These conversations often present how everyone's experiences can be so different while simultaneously incredibly alike. Sleeper fills "My Good Bad Brain" with fresh ideas, tangents, metaphors and the occasional aha moment. The structure reflects one of the podcast's biggest themes — tolerance.
Sleeper doesn't force any conversations with his guests: No episode of "My Good Bad Brain" lasts a perfect hour, and many episodes have over an hour difference between each other. Instead, he simply allows both himself and his friends to express themselves fully, jump around when necessary and sometimes even get a bit heated. Almost by magic, most episodes tend to repeatedly loop their way back to a common thread that ties the conversation together.
The guests chosen for the podcast are each incredibly unique, and Sleeper carefully posts new episodes in a manner that makes each one feel fresh. Whether or not this has been done purposefully, no two male or female guests have been posted back to back. These guests include Grace Helbig, Lily Marston, Mitchell Davis and Adam Busch.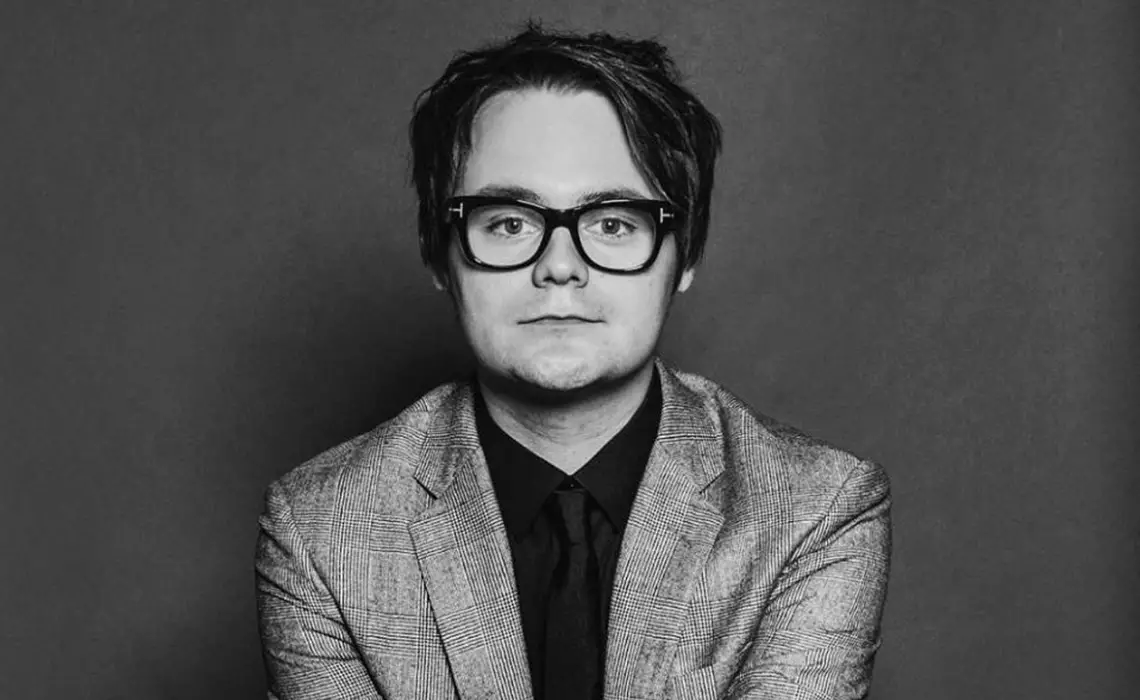 A nonbinary guest, comedian Reed Brice, was also invited to the podcast to discuss their experiences with transitioning and dealing with PTSD. Differences in upbringings, ethnicity, religion and general perspectives are all brought up on the podcast.
While "My Good Bad Brain" has been very inclusive so far, I am curious to hear more conversations moving forward from a guest's perspective on whether their cultural background has impacted their mental health. Learning about how cultures other than my own respond to mental illnesses would be informative for me and many others.
A handful of guests on "My Good Bad Brain" have dealt with some form of mental illness or addiction. Within the first few episodes, it becomes clear how diversely people experience and handle the "bad" parts of their brain, and the paths they take to feel better.
Sleeper openly talks about his own diagnoses, depression and ADHD, and how a combination of medication, therapy and personal techniques have been helpful for him. While medication has been a strong tool for Sleeper in handling his mental health, he never pushes the idea on others and asks each of his guests if they take medication and whether they find it helpful.
In fact, Sleeper only candidly offers his listeners practical advice. Cleaning your space, cooking a meal or simply checking in with yourself are all examples of the practical advice given throughout "My Good Bad Brain." There's something incredibly refreshing about advice that isn't a giant scary task given by someone who openly has hard times, as often as you and I do.
To wrap up interviews, Sleeper asks the same six questions to his guests without pressuring them to come up with answers in a limited amount of time. He asks about the last gorgeous thing his guest saw, as well as asking them to share something dark about themselves. My favorite question he asks is what his guest would include in their "Don't Kill Yourself" list (coffee, sandwiches and lavender soap top Sleeper's list).
It would be too easy for "My Good Bad Brain" to be one big, existential crisis of a podcast, but Sleeper has managed to create something warm, comforting and useful in an often overwhelming time. As a listener, I feel welcome to sit in and come and go as I please. I leave the podcast feeling more connected, understood and hopeful.
Seeking professional counseling is extremely important for anyone who is struggling with mental health — hell, for anyone at all comfortable talking to a professional. But "My Good Bad Brain" offers similarly non-judgmental, free therapeutic conversation, and I am thankful for it.