American band Paramore released their fifth studio album on May 12, 2017, and no one was prepared for the emotional rollercoaster listeners experienced. "After Laughter" is an artistic battle between reality and social presence, with lyrics that reveal the tragic yet truthful humanity of Paramore's band members. Sung to music that makes your body want to move and shake, it's a beautiful anomaly that lead singer Hayley Williams defines as an album that'll make you "cry hard, dance harder." Since its release, artists from various genre backgrounds have taken to social media to express their support for the new album. Here are just a few of the responses from other artists:
Ashley Osborn, professional music photographer: "@Paramore's new record is what everyone going through a "growing into an adult" crisis needed. Thank you @yelyahwilliams for your words."
MTV News: "Every @paramore album is better than the last, in lyrical content, maturity, and sober introspection."
John Mayer, singer-songwriter: "Here's where I'm getting at… this @paramore album is great. Their fans know it. But every fan of pop music needs to check it out."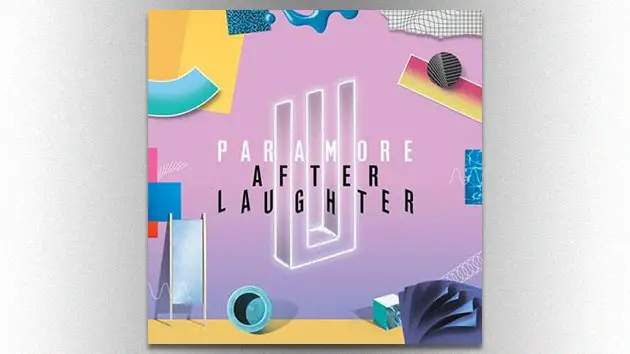 Many of my peers were also surprised by the universality of "After Laughter." I woke up to Twitter notifications and congested group chats as my mainstream (to be quite honest) friends were finally made aware of the talent I always knew Paramore possessed. With this fifth album, Paramore found a balance between the feelings and desires of the band and those of the listener. They took control of their music, and utilized its potential to be a powerful medium between two similarly lost entities. In the process, they lost few fans, fulfilled the needs of longstanding fans and drew in the greatest pool of newcomers in the band's history. It's safe to say that Paramore created an album that no one knew they needed.
On their self-titled album, released in 2013, fans were made aware of the ongoing change of sound Paramore was undertaking. With tracks like "Ain't it Fun" and "Still Into You," it was no surprise for most fans when the leading track of the new album, "Hard Times," was released earlier this year. Some may criticize Paramore for "selling out" to the pop world with this album, but people evolve, and their art, which is a byproduct of their experience, should evolve with them. "After Laughter" is a clear representation of where Paramore stands in this moment as a band and as people.
My first encounter with Paramore was in 2005, when they released their first album, "All We Know is Falling." I was eight years old and living in a strict Christian home, so I'm not sure how my seventeen-year-old aunt managed to smuggle "rock" music within my reach, but a door was opened on that day that I have since never once thought to close. I developed an emotional bond to Paramore, simply because I was introduced to them by my favorite person in the world. At the time, my young mind was not able to wrap around the layers of metaphor to their lyrics, but as I look back on them as a senior in college, I am able to form deep emotional connections with the words Williams sings.
What makes Paramore different from any other band is the way in which their lyrics are always relevant to what their fans are experiencing, marked by evidence of growth. They grow as we grow. That can't be said for many twenty-first century musical groups. Society has become too lazy to dig deep to find the meaning in anything, instead settling for fluffy choruses and clichéd storylines. The songs that are chosen to air on mainstream radio overshadow the true musicianship of so many artists like Paramore—artists who don't just write lyrics, but choose to tell a story through those lyrics, using songwriting as a means of therapy for themselves and for their fans.
Paramore has been that band from the beginning. The evolution of their sound tells a story of their growth from angsty teens to mature adults learning to deal with ghosts of the past. Hayley Williams, Taylor York and Zac Farro were kids writing and playing music for kids like themselves. They experienced life, and the growing pains that come with the transitions between teenage years, college years and adulthood, along with their fans.
Fans watched as the members of Paramore grew in height, fame and consciousness. They witnessed the legal battles and the world-renowned victories that led up to this point. But what fans never saw was the inner battle each band member was dealing with. The depression that comes along with losing friends with each album release, which is highlighted in songs like "Hard Times" and "Forgiveness," the anxiety that accompanies the unwarranted worship of thousands, along with the need to seem happy no matter the circumstances, spoken about on the tracks "Idle Worship" and "Fake Happy."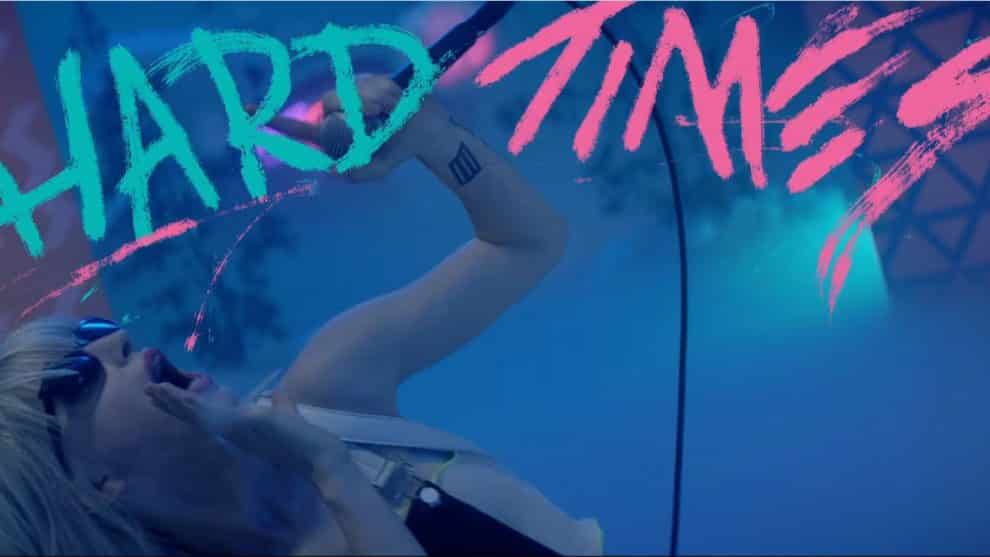 Fans were able to catch a glimpse of the joy that comes with having that one friend that sticks with you through thick and thin (York and Williams' friendship); the joy of finding one's soulmate (Williams married Chad Gilbert from New Found Glory on February 20, 2016, after eight years of dating) and the joy of rekindling old friendships that were once thought to be lost (Williams and York asked Farro to rejoin the band for this fifth album), spoken about in the song "Grudges." Paramore opens up and reveals to fans and the public, through each song on this new album, what was right before their eyes, yet concealed by fake smiles and head banging.
"After Laughter" really is an album that will make you cry hard, but dance harder, as you reminisce about the friendships you have lost through the transition from adolescence to adulthood, and reflect upon the battles with mental illness far too many experience, yet feel ashamed to open up about. All the while, you'll laugh about the new relationships born out of that pain, the new memories that have been made to replace the bad and the experiences and adventures waiting ahead.
Paramore's fifth album offers an artful juxtaposition of the pain of the past and the joy of the present, encouraging fans to find a comfortable place in between. The theme of "After Laughter" draws fans to a point of clear focus, a place somewhere between rage and serenity, where life is beautiful as well as a challenge to embrace with arms opened wide.