The rise of podcasts among affluent YouTube stars began during the Adpocalypse of 2017 in response to the drastic drop in revenue. Adam Grandmaison, known as Adam22, proved to be ahead of the curve with his podcast, "No Jumper," when it premiered in 2015. Starting out as a BMX-themed production, it transformed into a place for Soundcloud rappers to get exposure and others to hash out issues.
Grandmaison grew up in Nashua, New Hampshire, before dropping out of college, moving to Brooklyn and dabbling in professional online poker. Post-poker, the entrepreneur created On Some Shit, a BMX-focused blog turned online shop. After moving to California in 2011, Grandmaison began to hone in on BMX-related topics, but featured Grandmaison's friend and rapper, Xavier Wulf, for an episode.
As the episode blew up, other rappers reached out and thus thrusted the podcast into the world of hip-hop. "No Jumper" has featured numerous artists, such as 6ix9ine, Lil Yachty and the late XXXTentacion. Grandmaison even held a memorial service on June 21 for XXXTentacion, which gathered hundreds of people into the street outside the On Some Shit bike shop on Melrose Avenue. In response to the sheer mass of people, the police sprayed the crowd with tear gas in order to gain some control.
Drama rooted in the "No Jumper" podcast began as two recent livestreams turned sour when unexpected guests arrived. Yousef Erakat, otherwise known as FouseyTube to his YouTube subscribers, hyped up a free concert on July 15 called "Hate Dies, Love Arrives," which promised the presence of rappers and celebrities like Drake and LeBron James.
An unexpected swatting call that claimed a bomb was in the building shut the event down before the first few performers could conclude their set. All roughly 1,500 attendees funneled out of the venue into the parking lot while police searched for a possible bomb. As Erakat arrived soon after to see his event had been shut down, he hopped on top of his Uber driver's van to address the mass of people with his message of spreading love.
The next evening, "No Jumper" hosted Shane Dawson, an infamous YouTuber, to discuss his "Tanacon docuseries" until Erakat burst in, along with other YouTubers, such as Keemstar and Sam Pepper. Erakat began defending himself and his actions and continued to blame the concert's failure on "bad energy."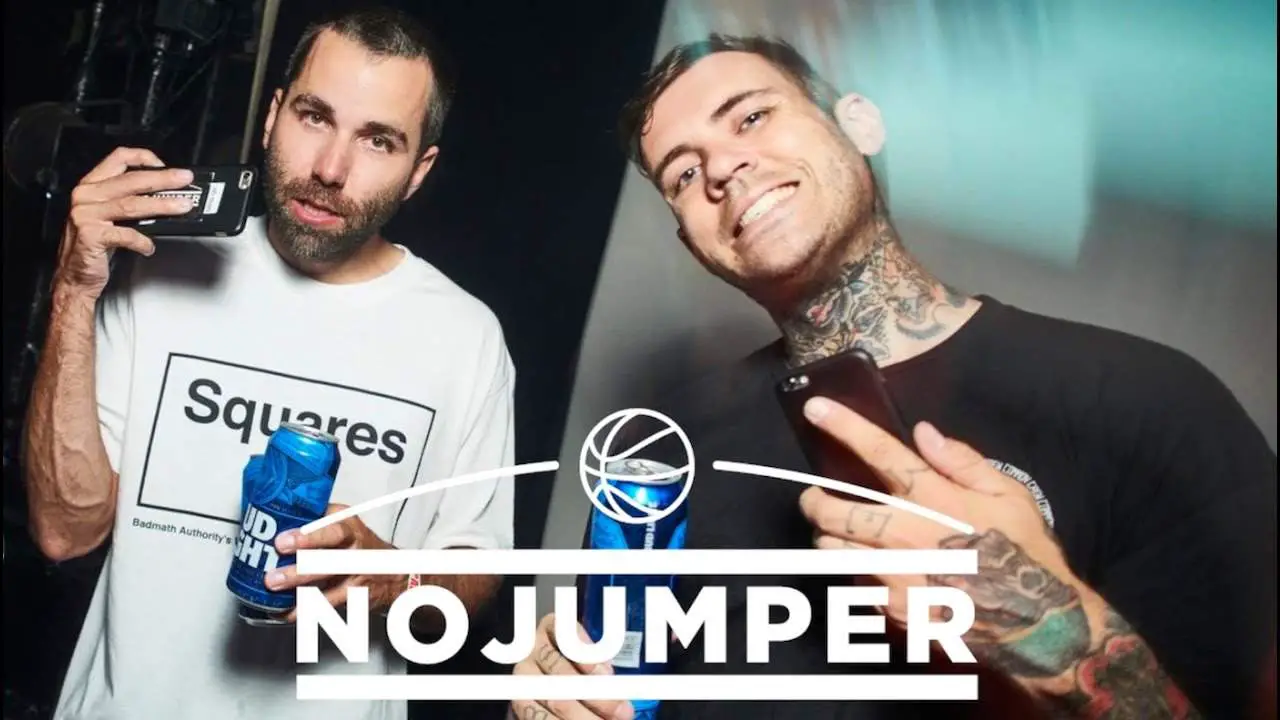 Both Keemstar and Dawson questioned his mental capacity — he's admitted to having bipolar disorder —  and why he thought planning an event in a week would be a good idea. The entire live podcast lasted over three hours and now has over 1.3 million views.
Once Shane and Keemstar left, Sam Pepper and his friend, Ice Poseidon, arrived to further continue the conversation at the concert and was detained by police because of Erakat's friends. After Pepper explained his side of the story, Erakat seemed to switch the blame from himself back to Pepper, saying, "I have no doubt the energy you walk around with attracted itself to the venue." Erakat blamed Pepper's past controversies for why he sat in the back of a cop car for three hours.
Emotions ran high for the next 20 minutes as Erakat called Pepper derogatory names, including a "beta" and calling himself an "alpha." Grandmaison, who sat between the two men, looked increasingly more uncomfortable. It became obvious the episode had gone off the rails when Erakat stood up and began screaming in Pepper's face.
For a podcast that invites viewers to donate money to have their personal music played as promotion, they've stormed into the YouTube drama scene quite abruptly. Fousey's guest appearance ended with him imploring Pepper to meet him outside if he wanted to finish the conversation like men.
Not even a week later, the drama pot began to swirl again when rapper, Boonk Gang, arrived for an interview at "No Jumper" drunk and presumably high on drugs. Grandmaison cut the interview short when he realized there wasn't going to be any valuable conversation due to Boonk continuing to repeat of the same information, slurring his words and dozing off.
With thank yous and goodbyes in the works, Boonk stood up only to pass out and slam his face into the wall behind Grandmaison. After being caught by a friend, Boonk leaned over the host to snap a photo while Grandmaison said, "If I get puked on, that's the ultimate thumbnail."
In a follow up video, Grandmaison sat down on stream to further discuss the events leading up to Boonk's arrival and what transpired when he got there. Due to Instagram deleting Boonk Gang's account because of some pornographic content, it only seemed logical to have him on as a guest to not only discuss that, but also his music.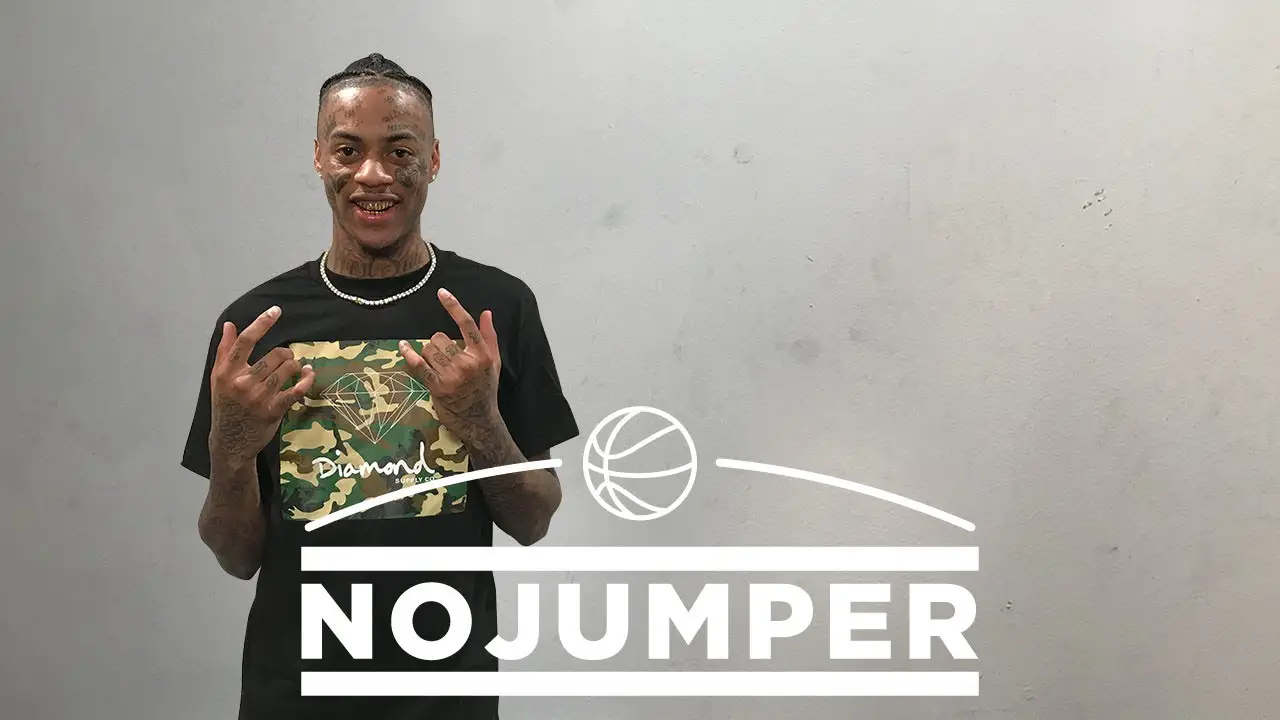 Grandmaison also called out the people who brought the rapper to the interview by saying they really must not care about him if they would let him get that incapacitated.
Boonk graced headlines again on July 29 when he made a Snapchat video, showing two gunshot wounds claiming to have been shot by an unidentified person. Suspicion swirled around his story and some suspect he shot himself in order to gain attention and more followers. "No Jumper" gave him some recognition, but not as much as he wanted.
"No Jumper's" 1,197 videos serve up fresh content for its over 1.8 million subscribers, but it has profited from a massive spike in viewership between March and June. The podcast caters to a lot of different audiences, but as long as host Adam22 keeps the beefs and beats coming, viewers are sure to have an entertaining time.