In a world where Nicki Minaj once portrayed herself as a strong feminist presence in the rap game, her collaboration with the infamously controversial 6ix9ine is quite off-putting.
If you're unaware of the scandals 6ix9ine has landed himself in, let me back up momentarily. In 2015, the SoundCloud rapper was found guilty of having sex with a 13-year-old girl. In July, he was arrested for choking a 16-year-old girl. These charges exist without even mentioning his previous stint in jail for assault and heroin distribution.
So when Nicki Minaj dropped a song with 6ix9ine entitled "FEFE," the music world was a little taken back. Being that the music video is a massive nod to a rather child-like atmosphere (Minaj and 6ix9ine are seen playing patty cake alongside Nerf guns, vibrantly colored balloons and pink ice cream cones), the whole situation feels unlike something Minaj would ever condone.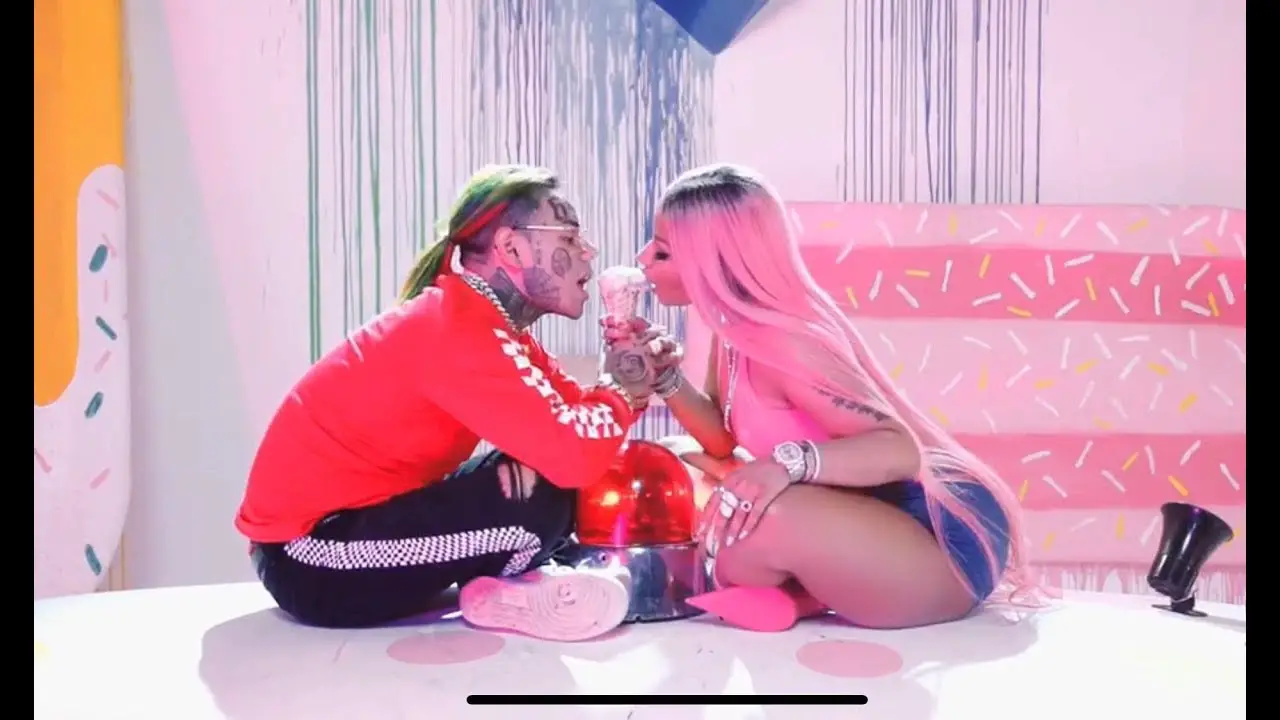 Let's backtrack a bit. When Minaj first entered the hip-hop world, her Lil' Kim-esque bars and bold style set her apart from any other female rapper in the game. Taken under the wing of Young Money, Minaj was an enigma that screamed independent woman meets "I don't give a fuck," with a touch of "Don't mess with me."
She continued to shock hip-hop fans when she suddenly appeared on major rappers' songs. Minaj had a verse on Young Money monster track "BedRock" before her debut album even dropped. Soon after, she was spitting alongside Eminem, Ludacris, Kanye West and Drake.
Point blank, Minaj quickly established herself as a resilient female presence throughout the music world. As the rap game got to know her, it was clear that that very first impression was pretty spot on. Minaj was not to be questioned, let alone messed with.
Given the persona Minaj once rendered (cue "Get On Your Knees"), her decision to work with 6ix9ine is relatively perplexing. It would seem that their personalities and what they stand for are starkly different, yet Minaj is even letting 6ix9ine open for her on tour.
Musical talents aside, there is a certain threat that exists due to the collab. Not only is Minaj appearing to apprentice 6ix9ine a la Lil Wayne style, but the choice to do so could potentially ruin the reputation she so carefully built.
Doesn't this go against everything feminism stands for?
Self-proclaimed feminist or not, Minaj is a trailblazer for a variation of reasons. In the true style of female rappers like Lil' Kim and Foxy Brown, Minaj represents an entirely new generation of women: individuals that can embrace their sexuality, their weirdness and everything in between while still being taken seriously.
Given the daringness Minaj portrays, it generally feels odd knowing she willingly chose to foster 6ix9ine's career. Instead of condemning his actions or standing up for the 13-year-old girl he raped, those factors were suddenly swept under the rug for the sake of creating something bigger.
6ix9ine's talent (or lack thereof, depending on who you talk to) is a moot point in this situation. As someone who is a role model to women of all ages, races, religions and otherwise, Minaj supporting an abuser is a massive step backward. If anything, perhaps her willingness to work alongside 6ix9ine is hurtful. Regardless of whether you personally enjoy Minaj's music, her impact in the rap game — especially for women — is undeniable.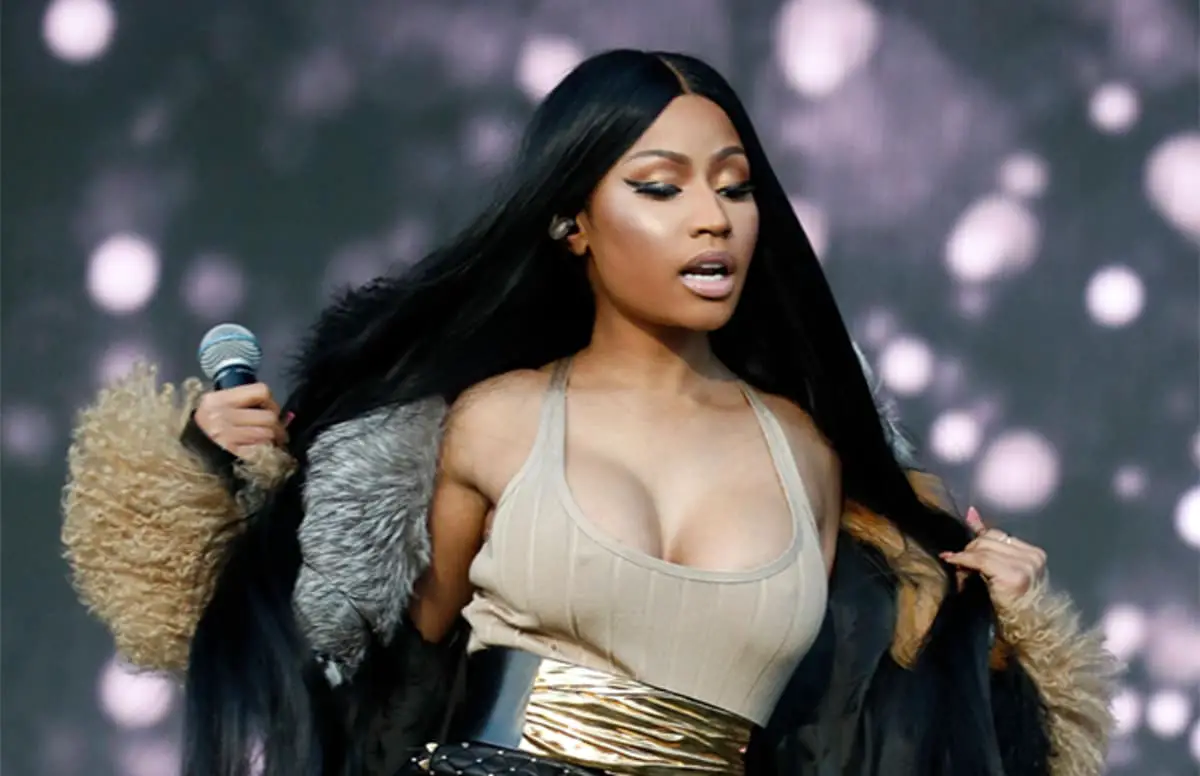 Beyond their song, however, is the fact that she chose 6ix9ine to open for her and Future on tour. Behold, a self-made female rapper who is voluntarily placing a known abuser in proximity of her fans and supporters. Minaj hasn't even said a word.
Put the feminism factor aside for a moment. Minaj doesn't even necessarily claim to be a feminist, simply due to the labeling aspect of it all. But you don't have to be a feminist to know that letting an abuser anywhere near your supporters is inherently wrong.
The faults behind her choice could truly damage her career and reputation. At this point, it's not about gender equality or musical talent; it's the fact that Minaj clearly doesn't understand the liabilities of working with a rapist.
Nicki Minaj ruined her career by making a song with 6ix9ine tbh

— Jess?✨Ⓥ (@jxsser) July 31, 2018
But beneath the technicalities of the situation, Minaj is essentially condoning 6ix9ine's righteously gross crimes.
Working with an abuser is supporting an abuser.
By linking up with 6ix9ine, Minaj is basically continuing to catapult his already blooming career. As a result of releasing a song together and thus going on tour, she is vouching for him and giving him a stamp of approval. And because Minaj is a well-respected and talented participant in the rap game, why wouldn't people support her newest protégé?
Maybe that's the worst part of the entire predicament, too. Not that Minaj is going against women or ignoring 6ix9ine's highly illegal and disgusting wrongdoings, but that she's helping him create an even bigger name for himself.
At the very core of the situation, Minaj is supporting a rapist. Helping him acquire credibility. Helping him make money. Putting him on a platform where he can gain more fans and opportunities to continue making music.
6ix9ine doesn't deserve that type of support, let alone from someone as influential and powerful as Minaj. Even in Twitter's best effort to "cancel" 6ix9ine's existence, he's still able to live a normal life, partially thanks to Minaj's recent aid.
Instead of using her influence for something more useful — such as bringing attention to rape awareness or domestic violence — Minaj is simply deciding to enforce 6ix9ine's behavior. She is not only ignoring the very blatant facts that stand before her, but she's perpetuating and voluntarily allowing an abuser to be successful.
that new 6ix9ine & nicki song makes ma skin crawl. who is listening to a sex offender sing the lyrics "if she ain't fucking kick that hoe right through the door" and enjoying it?

— clio (@cliomcl) July 25, 2018
The partnership may be unsurprising to some. Rape or assault charges don't always impact a celebrity's reputation – see Johnny Depp or NBA YoungBoy for reference. Perhaps their artistic collaboration relies more on profit or headlines, or dare I even say, actual musical talent. Regardless, the facts still remain.
Maybe 6ix9ine's ability to ride the waves of Minaj's success won't even leave a scratch on either of their careers. It's possible, considering 6ix9ine is still standing tall with defensive fans at every avenue of his livelihood.
Nonetheless, it's impossible to predict how this particular collaboration will play out. The impact it may or may not have on Minaj's career is a variable, but I urge her and her fans to understand the severity of supporting and working with an abuser.
One thing is for sure, though: The Nicki Minaj currently encouraging 6ix9ine is certainly not the Minaj that entered the rap game back in 2009.