Paramore has shown fans a new and distinctly different side of themselves, evidenced by the lyrics in their fifth studio album, "After Laughter." Their musical style has changed over the years, causing a fluctuation in their fan base, as old fans disperse and new ones are drawn to their changing style.
The lure of their new sound was definitely effective in their latest album, as the lyrics that the band's lead singer, Hayley Williams, wrote for this new album have no doubt drawn in more fans because of her focus on mental health.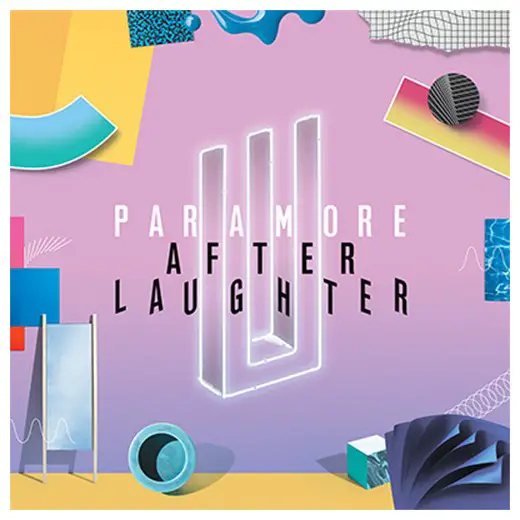 In a recent Paper Magazine article written by Williams herself, the truth behind these emotional lyrics is revealed. Listening through to the end of the album, it is evident that the singer has struggled with mental illness, and that without her grappling with her mental health through her art, "After Laughter" would not exist. Each song has at least one line conveying the struggle she feels regularly.
While these moments of openness are sometimes subtle, Paramore fans who also struggle with mental illness seem to be appreciating the singer's honesty about her experience. Here are all of the times mental health is mentioned in "After Laughter."
1. Hard Times
"Hard Times" is the first track on the album and includes the most obvious lyrics showing a struggle with mental health, each line expressing her fight with depression.
The chorus brings it all together: "(Hard times) Gonna make you wonder why you even try. (Hard times) Gonna take you down and laugh when you cry. (These lives) And I still don't know how I even survive." It was at this time while writing potential lyrics for other songs, Williams realized she was not okay.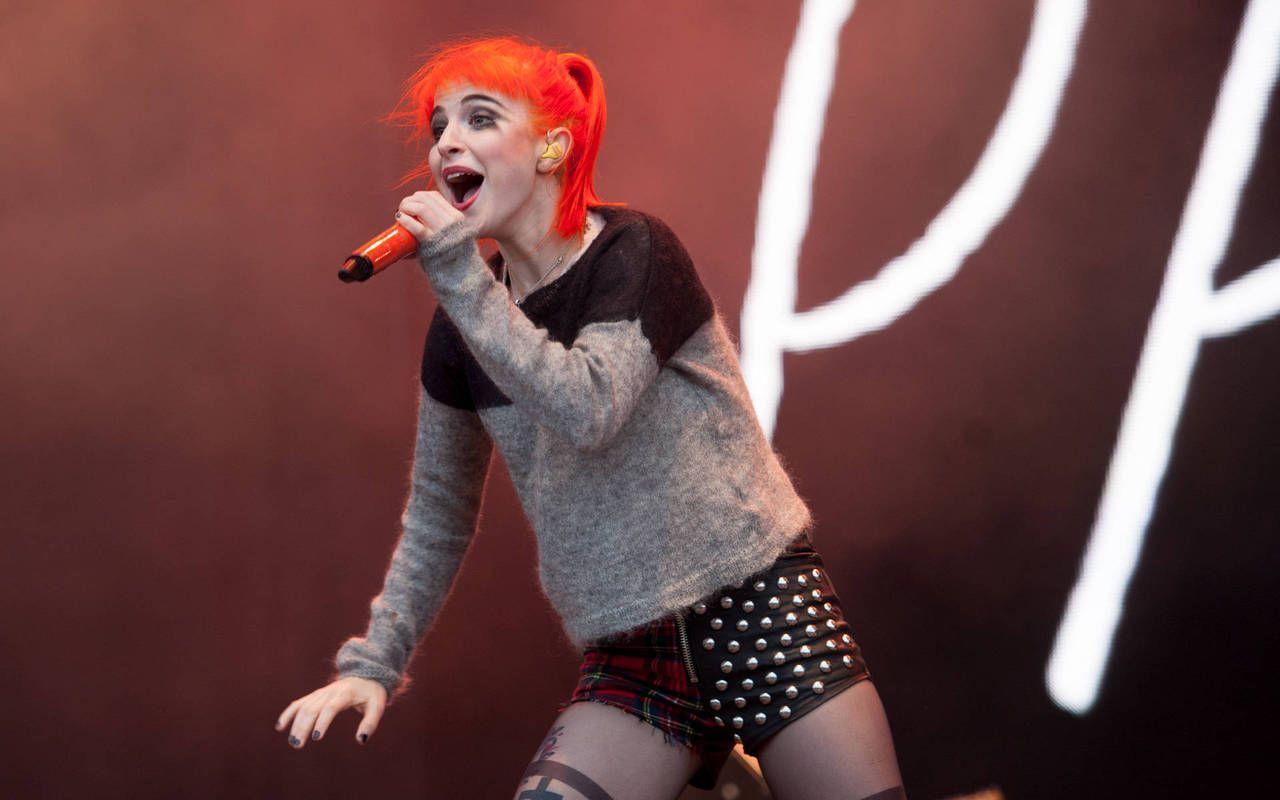 2. Rose-Colored Boy
"Rose-Colored Boy" represents how society forms the expectations of happiness. Because everyone should just be happy, right? Williams sings about how this couldn't be any farther from the truth: "Just let me cry a little bit longer. I ain't gonna smile if I don't want to. Hey man, we all can't be like you. I wish we were all rose-colored too."
She states in her article her hesitance to call her mental illness depression, and her fear of being put on display as "different" by a society that portrays everyone with happiness, "Mostly out of fear people will put it in a headline, as if depression is unique and interesting and deserves a click. Psychology is interesting. Depression is torment."
3. Told You So
"For all I know the best is over and the worst is yet to come. Is it enough to keep on hoping when the rest have given up?" These are the opening lines to "Told You So" that hint at mental illness.
Depression causes hopelessness and anticipation that life will get worse, destroying optimism about the future, a characteristic of the illness that Williams hits on in this song. She describes the fear she feels watching others give up and how this observation negatively effects someone who struggles to find any reassurance that things will get better.
4. Forgiveness
In "Forgiveness," Williams describes how she couldn't understand her depression at first because "How could the same lips that said, 'I do,' sing the words, 'You want forgiveness, but I can't give you that'?" This mental shift didn't make sense to her, and she goes on to explain that she "didn't know the person behind those words," referring to what feels like a different side of herself, because she never gave that person a chance to speak up. Through this album, though, that second Hayley has spoken.
5. Fake Happy
"Fake Happy" is another key representation of Williams' mental health and can be seen as the result of society, similar to that in "Rose-Colored Boy." The stigma of mental health is present in lines like, "I feel so fake happy. And I bet everybody here is just as insincere," and "Oh please don't ask me how I've been. Don't make me play pretend."
Her message in these lines conveys how mental illness makes people feel the need to pretend to be happy because of the embarrassment society might make them feel for being sad for "no reason." For Williams, faking happiness is the easier, no-questions-asked way out of this feeling of shame.
Later in the song, Williams' notes that if she tries hard enough, she might not only be able to trick others but also herself into thinking she is truly happy when she isn't: "If I smile with my teeth, bet you believe me. If I smile with my teeth, I think I believe me."
6. 26
"26" has a more uplifting chorus, separating it from the rather dark tones of the album: "Hold onto hope if you got it. Don't let it go for nobody. And they say that dreaming is free, but I wouldn't care what it cost me." Williams focuses on the importance of having hope and keeping hold of it no matter what, or who, comes around to take it, which seems to be one of the hard-earned lessons she has learned through dealing with her depression.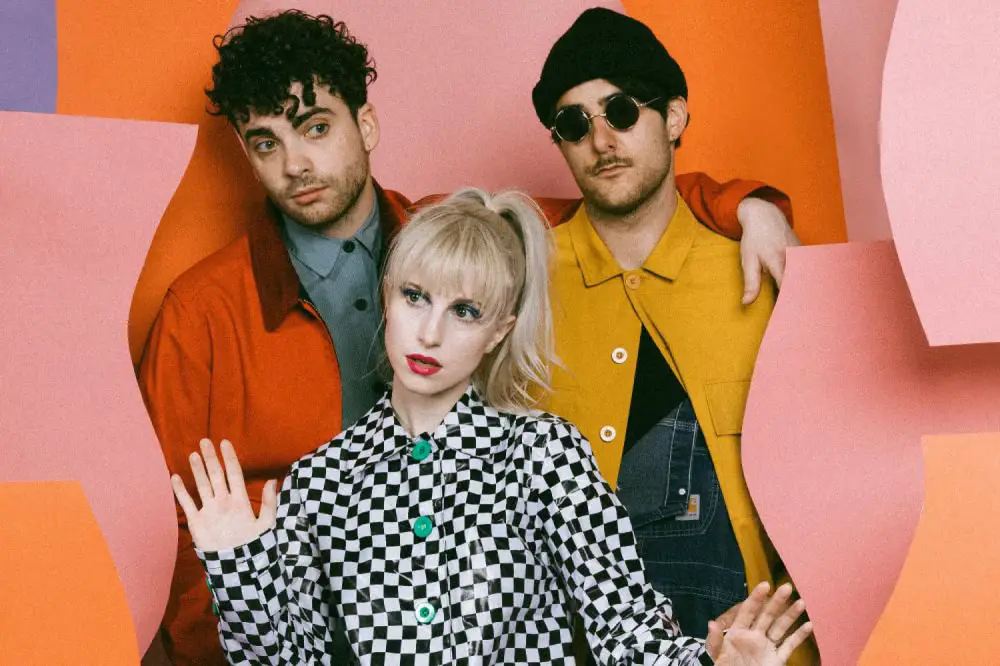 7. Pool
"Pool" is a love song that is both positive and negative. Williams' uncertainty with her relationship with ex-husband, Chad Gilbert, is clear: "I'm underwater with no air in my lungs. My eyes are open, and I'm giving up. You are the wave I could never tame. If I survive, I'll dive back in."
The words convey the sense of confusion she experienced while deciding what she should do about her love for Gilbert, an emotional war that could have impacted her mental health during this time. In this moment, she's in love with him, has been hurt by him and is likely to continue giving him chances, regardless of the pain it might cause her.
8. Grudges
Williams references her friendship with bandmate Zac Farro in "Grudges." In the article she wrote, Williams mentions Farro's split from the band and explains that his return aided in her emotional healing. The line "Well, we just pick up, pick up and start again 'cause we can't keep holding on to grudges," shows her healing process in motion. Writing about his return has been an outlet for her. "Expression is survival," Williams says.
9. Caught in the Middle
Depression had Williams and guitarist Taylor York "Caught in the Middle" with the thoughts of growing up when she sings, "I can't think of getting old. It only makes me want to die." Simply trying to move forward in life when dealing with mental health issues can be tough: "I try to keep going but it's not that simple."
Williams uses lyrics from this song in her article to compare her personality to her depression, trying to figure out how "the same person who once tried to be so bubbly [could] write lyrics like, 'I don't need no help, I can sabotage me by myself.'"
10. Idle Worship
"Idle Worship" is Williams' way of telling her fans that she is just like any other girl, not someone to idolize. She's just as broken as they might be. "If I was you, I'd run from me or rip me open. You'll see you're not the only one who's hopeless."
This is an open conversation with her fans, and Williams is letting them know the real her. She explains this further at the end of her article when she explains that she does not deny her depression anymore, and she hopes her honesty about her mental health will allow people to find hope about their own.
11. No Friend
Aaron Weiss from the band mewithoutYou takes the lead on vocals in the song "No Friend." The inaudible lyrics, which sound like murmurs beneath a louder track of music, were written by Williams and Weiss about the band's journey through the years.
Williams' view of herself is evident: "I see myself in the reflection of people's eyes, realizing that what they see may not be even close to the image I see in myself," a clear description of the contrast Williams can see in the difference between the way she is seen from an outsider's perspective, and the person she feels she truly is.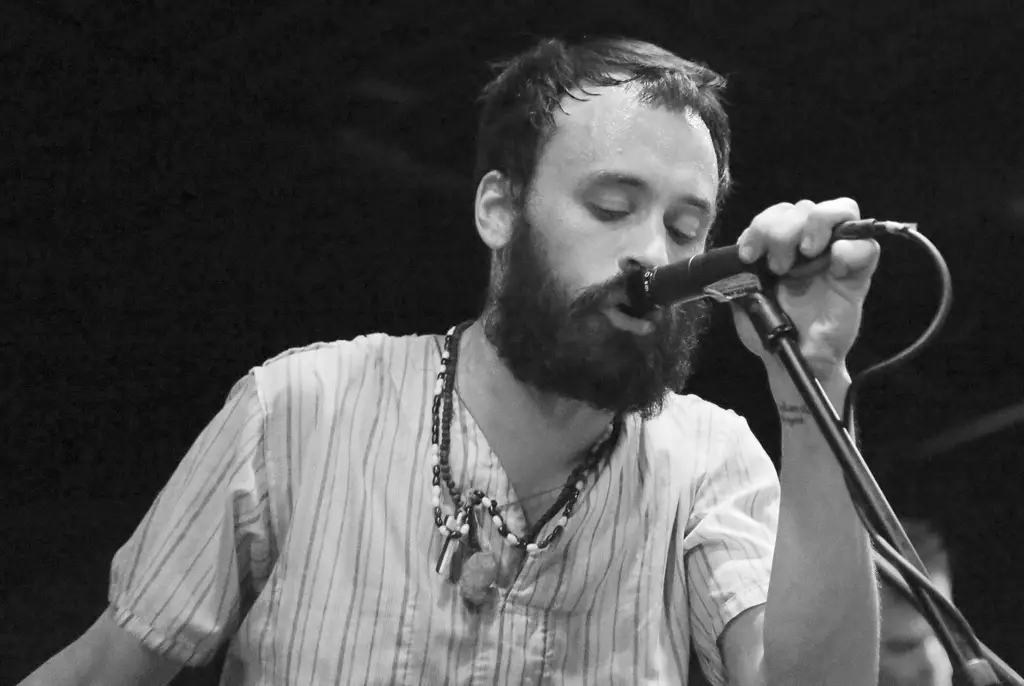 12. Tell Me How
The last song on the album, "Tell Me How," brings friendship, and the loss of direction that complications in friendships can cause, into the equation of mental health. "Tell me how to feel about you now. Do I suffocate or let go?"
However, after this heartbreaking line, which seems to be a salute to her old bandmates, telling them that she believes they still think of her as she still thinks of them, she proceeds to the last line of the song and the entire album: "I can still believe."
It seems no coincidence that the last line in the album is hopeful, as it is apparent that this is Williams' message to her fans. She is hopeful in her personal future as well as Paramore's. And in her article, Williams' makes it clear that she hopes her optimism is contagious and encouraging.
She feels as though she is making her way to the other side of the fight when she says, "I'm alive to both pain and joy now. I have my old laugh back, as my mom says… And only a couple years ago, I had hoped I'd die."