Songs about embracing the body you have and loving the skin you're in are necessary in today's society. Female musicians are constantly writing, producing and releasing their next self-empowerment song in hopes of combatting the pressures women face on a day-to-day basis in terms of appearance.
Most recently, Little Mix, a girl group who won "The X Factor UK" in 2011, released a song titled "Strip." It's a self-love anthem that celebrates the bodies of multiple women, all different shapes and sizes; Jesy Nelson, Jade Thirlwall, Leigh-Anne Pinnock and Perrie Edwards, members of Little Mix and co-writers on the track, continue this theme throughout the music video and their newest album, "LM5."
"Strip" begins with the lyrics, "Take off all my makeup 'cause I love what's under it / Rub off all your words don't gave a uh, I'm over it/Jiggle all this weight year, you know I love all of this/Finally love me naked, sexiest when I'm confident."
The music video complements the lyrics by starting with close-ups of each girl getting their hair and makeup done, though they seem unhappy about being dolled up. These clips lead into the lyrics above, where the scenes in the video flip between Little Mix having an obvious amount of makeup on to a not-so-obvious amount of makeup on.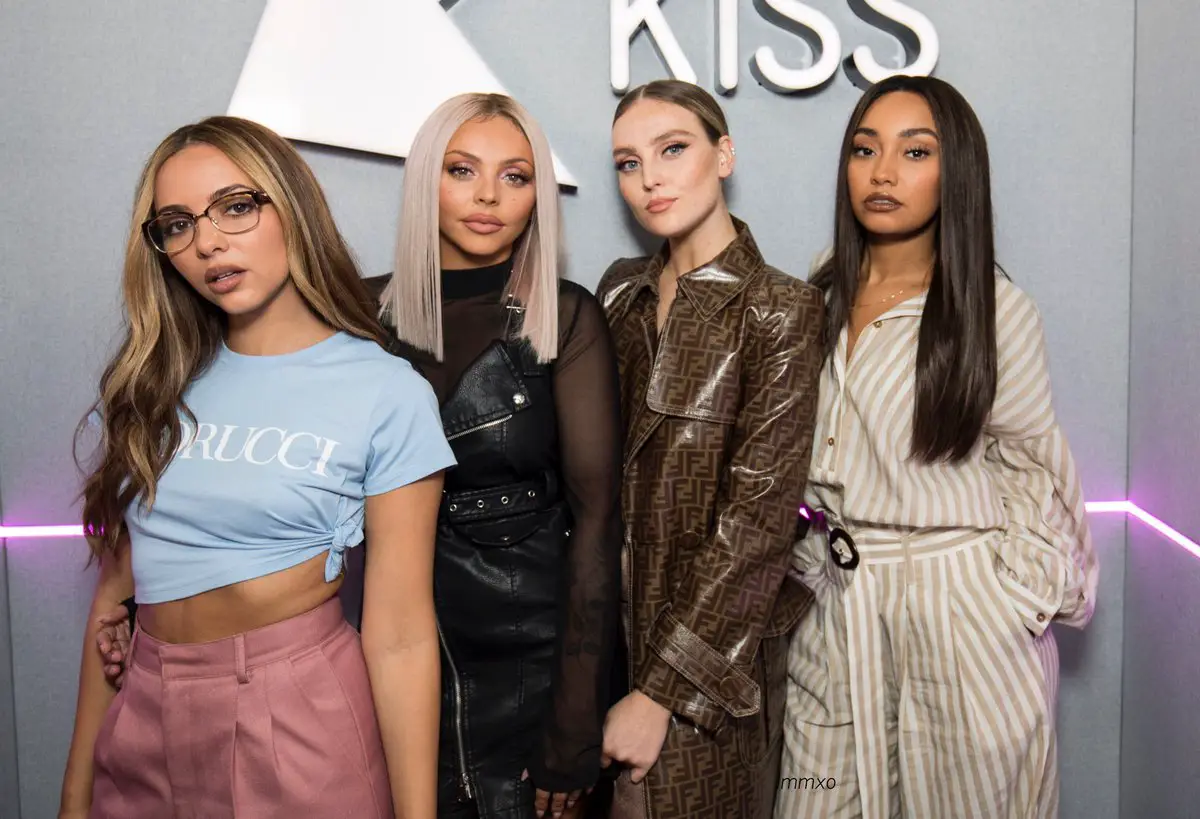 "Strip," both the song and video, does a great job of showcasing loving your body and yourself. From simply saying that they love themselves without the makeup on (thus implying that if they're wearing it, it's because they want to) and dancing around with other women of various sizes while wearing body suits and underwear, Little Mix has created a video that can be a powerful source of love and encouragement for girls around the world (much like Ariana Grande did in "thank u, next," but in a different way).
That being said, if it's a song about taking off your makeup to love what's underneath it, why wear makeup in the video? Makeup, and the act of wearing it, has been a topic of hot debate in recent years. Critics often ask why women wear makeup. They want to know if it's because they like to wear it or because they feel like they have to.
Most girls and women I know wear makeup because they want to or because it makes them feel pretty. However, there are a lot of women, especially in the workplace, who wear makeup because it's expected of them. This expectation holds that women aren't "put together" enough unless they've lined their eyes, covered up any slight imperfections and put on a coat of lipstick.
It's possible, however, that many viewers aren't going to notice the natural makeup worn by the girls in the video, because the whole thing was also filmed in black and white. While classy, the monochromatic lighting hides many of the skin imperfections that the song is encouraging you to love, which feels a little off-message.
I'd like to make it clear that I'm not targeting the girls in any way, nor am I ignoring all the good "Strip" does. As I mentioned previously, the song is a powerful self-love anthem and the video shows a bunch of women having fun together and not caring about anyone's opinion (including mine). The question of makeup is a good one, though. When you're trying to encourage women to love themselves first, does the appearance of makeup change that? Of course, it's also possible that they have flawless skin and that my friend and I are imagining makeup that isn't really there.
It's no secret that the girls of Little Mix, similar to most female musicians and public figures, have been the target of internet trolls' hate since their rise to fame. Nelson, especially, has experienced a lot of criticism regarding her weight. In a video interview for Yahoo, Nelson and Thirlwall discussed the impact of this criticism. "When you have your own insecurities, and when you know them yourself," said Nelson. "And people go and tell you and write them on websites for everyone to see, it just makes you feel pretty rubbish."
Although I can't know what exactly motivated the girls to write their insults across their body for their music video, it's very likely that previous experiences with hate comments from the public influenced them. To me, it seems like Little Mix took the words written in comments and found a way to empower themselves with them instead of letting those words bring them down.
They posted a photograph of this moment on their Instagram. The girls are naked in this photo and their bodies are covered in the insults they've been given over the last seven years of their career. These insults include "can't sing," "stretch marks," "ugly," "fat," "talentless," "flabby," "offensive" and "stupid."
While there's a chance that the girls are contradicting themselves by wearing makeup in the video, there are still so many good things within it. Being able to see women dance around and be happy with who they are is something that we don't see every day. Little Mix might just be one group creating music to empower their listeners, but they've gone above and beyond body positivity in the music industry.
By creating a music video for "Strip" that empowers women without sexualizing them, they've shown that self-love is more than feeling good at the validation of others. And, although some of the general public will probably sexualize this video in some way and have negative things to say about the girls, I think it was incredibly brave to create a video like this.