Anyone who hasn't heard of Jessie Reyez yet probably will soon — her powerful lyrics, unique personality and the perseverance with which she has navigated her career set her apart as a fierce musical force with the drive to make it to the top.
An R&B/soul singer hailing from Toronto, her first taste of widespread fame came in 2016 with the song "Figures" where she laments a breakup, singing, "I gave you ride or die and you gave me games." "Figures, a Reprise" features Daniel Caesar and was released in March, re-launching her popular song. Between those two milestones, Reyez has been introduced on a variety of online platforms, interviewing with names like GaryVee, Genius and HYPEBEAST, as well as appearing on the late-night shows of Seth Myers and Jimmy Fallon.
Boldness is a large part of what gives Reyez promise; her Twitter bio reads: "I like to sing about sh*t I don't like to talk about."
Driving that point home is the short film, "Gatekeeper: A True Story," that was released in 2017 to accompany the song "Gatekeeper." It centers on an episode of sexual harassment Reyez experienced during the quest to promote her music.
Jessie Reyez - Gatekeeper: A True Story (The Short film)
After meeting a prominent hip hop producer at a party (recently revealed to be Noel Fisher, aka Detail), she recounts almost "selling her soul" by accepting the producer's aggressive sexual advances, which he framed as a rite of passage for her entrance into the music industry.
When Reyez rejects the advances, the producer is shown in an outburst, saying, "What, you think you're too good?" and "Does she know who the fuck I am?" Reyez says she still went into Fisher's house after leaving the party with a small group, but soon left without giving in.
The film is a powerful and personal narrative but isn't full of politicized opinion — it's a byproduct of Reyez being real. She's more concerned with telling her own story uncut than threading it into larger narratives, although in doing so she's inevitably become a leader for the #MeToo movement in the music industry.
Recently Reyez dropped "Body Count Remix," featuring Kehlani and Normani. The tune is playful, but the lyrics are in your face and direct: "I dodge dick on the daily, I know it's funny but it's true. Bought this Mercedes all by myself, got the papers to prove." Perhaps a more poignant example of the shots taken at double standards is in the chorus: "You don't gotta tell me 'bout your body count, baby I ain't gonna post you on my page."
The song is the third to be released from Reyez's debut EP, "Being Human in Public," which she announced will be released track by track this fall. The EP also features her songs "Apple Juice, which has an easy-vibes music video bound to lower your heart rate, and "Sola," her first big song in Spanish.
Jessie Reyez - Body Count Remix ft. Normani, Kehlani
Aspects of Reyez are controversial — a tomboyish style and goofy demeanor rub some people the wrong way. Her vocals have been described as "raspy," her appearance has been called "borderline caveman-ish" by some YouTubers.
With a unique aesthetic, paired with the fact that she is a Latina singing R&B, it's not surprising she has drawn some negative attention. Successful despite it, she appears to be headed toward iconic status — she stands up for what she believes in, is comfortable in her own skin and has the talent to capitalize on those two factors.
Knowing a little bit about Reyez's background and career path makes it easier to understand where her independent nature comes from. Her story is full of examples of persistence, where she took opportunities to do what she could even if it wasn't exactly what she wanted. A close friend, Doc, once told her, "Whatever you are waiting for, learn how to do it yourself," and taking that message to heart has brought her a long way.
Reyez grew up in Toronto, where her Colombian parents immigrated. When their family received green cards to move to the United States, Reyez moved to Florida. Before the move, she had been postponing going to college and paying for school using loan money, planning instead to "make a little pile, and then pay."
Meanwhile, she was also pursuing her childhood dream of becoming a singer by performing, playing guitar and handing out mixtapes at Kensington market, a multicultural and trendy neighborhood in Toronto. According to an interview with HYPEBEAST, she was torn about leaving Toronto but decided it was worth rolling the dice.
Reyez's success in Florida brought her back to Toronto before bringing her to the big stage. Her first music video was shot on the beach, and being as hungry as she was, she asked the videographer for the footage instead of waiting to receive the edited version. In 48 hours of no sleep, Reyez figured out how to edit the video herself using iMovie and afterward sent it out to about a thousand music-affiliated connections on Facebook and Twitter.
One of them was her current manager, who at the time worked making music videos in Toronto. He recommended she audition for Remix Project, a school program for young artists from at-risk communities, based in Toronto. After taking a cheap Spirit Airlines flight back, Reyez auditioned and was accepted into the program, where she began to flourish through networking.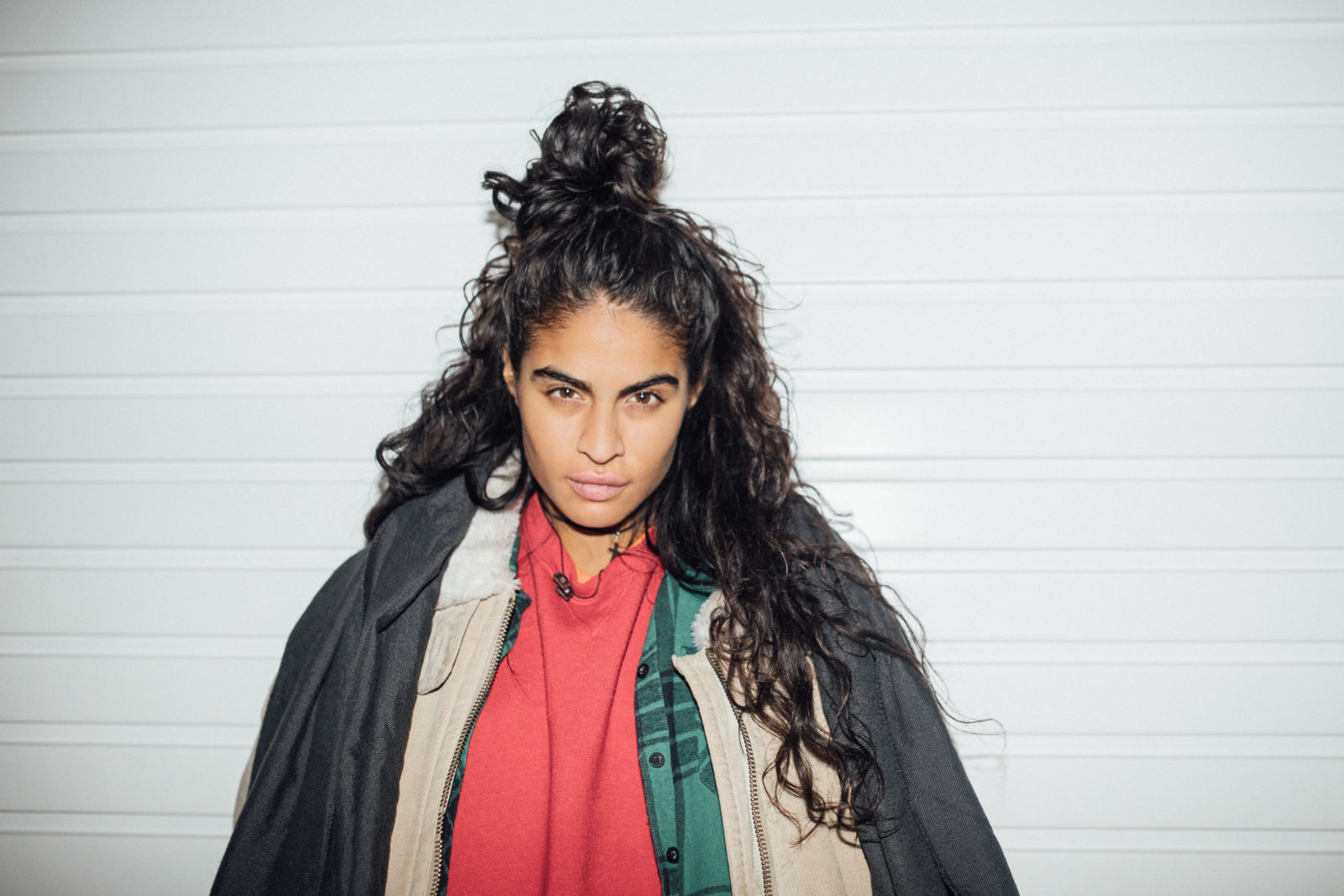 Chance the Rapper heard the song that got her into Remix Project, and invited Reyez to open for one of his shows. King Louie, a prominent Chicago-based rapper, decided to work with her as well. Through Remix Project's programs, Reyez also took part in a songwriting camp in Sweden, and BMG offered her a position as a writer. Her career began to take flight.
Today, the 27-year-old Canadian still writes songs for a number of artists — little over a week ago a song she wrote, "Promises," performed by Calvin Harris and Sam Smith, was released — but Reyez's presence as an individual artist is continuing to grow faster than ever.
Last week at MTV's VMAs, she was nominated for push artist and for video with a message for "Gatekeeper." This week, after attending the Afropunk Festival in Brooklyn, Vogue came out with an article including her in a group of the most inspiring, most talked about female acts.
It may seem like Reyez could fall off as quickly as she has risen to fame, but I personally don't see that happening; she has work ethic, isn't afraid to stand out and isn't bothered by making adjustments when needed. I can't imagine anyone taking her place. She's carved it out for herself.