In his 2017 epic "Pure Comedy," Father John Misty — the chosen guise of singer-songwriter Josh Tillman — took the point of view of an astronaut floating above Earth, pointing out the mistakes and hypocrisies of the human race. It was an album that could only really be described as huge in length, sound and ambition.
"God's Favorite Customer," Tillman's follow-up to "Pure Comedy," could not be more different. "God's Favorite Customer" is small in all the ways that "Pure Comedy" was huge and zooms in his view of humanity from high-altitude detachment to Tillman himself, baring all his faults.
This is generally a better look for Misty as it sidesteps some of the messiness and eye-roll-worthy clichés that dogged "Pure Comedy" (seriously, I am a self-described FJM stan, but sometimes the dude sounds like a 14-year-old who just discovered the philosophy subreddit).
The June 1 release is easily the most intimate album that Tillman has put out under the Father John Misty moniker as it sheds some of the pretension that turns people away from his work while maintaining the lyrical prowess, jarring honesty and acrobatic vocals that keep fans coming back. At a lean 38 minutes, this collection of 10 tracks may be enough to convert even the most resistant Misty listener.
You should know that this is by no means a happy album. Father John Misty has never been a very happy guy, and all four of his studio albums deal with his issues of self-effacing narcissism, substance abuse and depression. He tends to express these with a sheen of witty songwriting, catchy choruses and self-deprecating humor, but the pain expressed in "God's favorite Customer" seems too deep and raw for these coping strategies to work.
As with every Father John Misty album, there is a bit of mythology to how this album was written. According to the limited press he has done, "GFC" was written during a particularly dark two-month period where he lived in a hotel apart from his wife, Emma Tillman, who inspired the lush love anthems of 2015's "I Love You, Honeybear."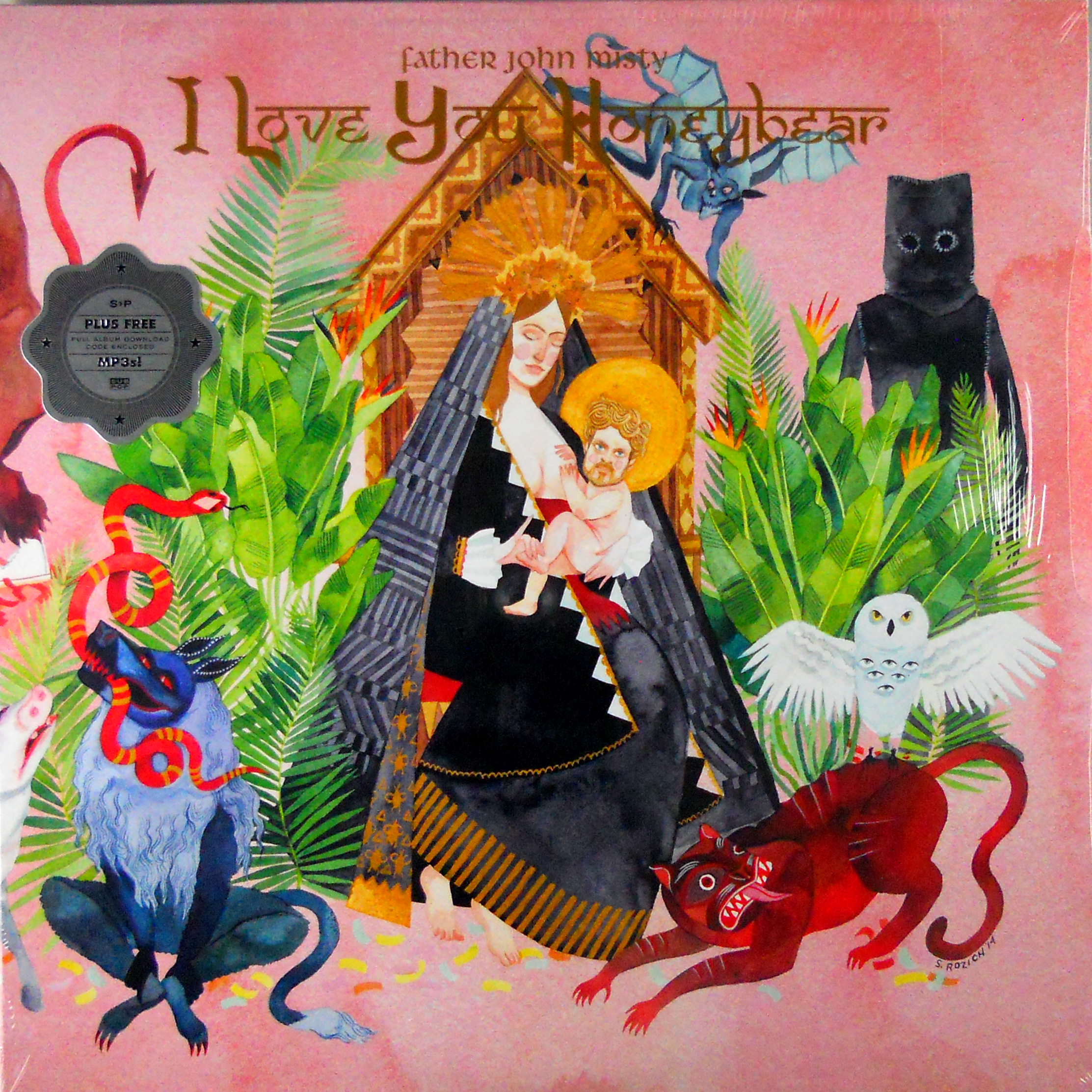 He barricaded himself in a room, struggling with depression, thinking of suicide and, possibly, a complete break from reality, as described in the album's lead single "Mr. Tillman." This song, where he takes on the persona of a concerned hotel concierge listing out his extra charges upon checkout, is light-sounding, but also immensely sad.
The folk-pop sound, with a faster tempo than most Father John Misty songs and an airy hook, partially hides paranoid lyrics like "Mr. Tillman, for the seventh time / We have no knowledge of a film that is being shot outside / Those aren't extras in a movie, they're our clientele."
Though he and his wife are still together, this is primarily an album about heartbreak, or, at least, the smaller heart shattering that happens when infatuation is over and real-life creeps in. In the lyrics, there are also some references to infidelity, but it is unclear what exactly happened, and, frankly, unproductive to speculate on that.
"God's Favorite Customer" has the same emotional intensity as "ILYHB" (which I still insist is the best Father John Misty album), but in the opposite direction. Disappointment takes the place of lust, and self-absorption takes the place of self-sacrifice, but even though this album is dealing with these less noble emotions, the raw intensity that they are presented with creates an album on the level with "ILYHB" — albeit, a harder one to listen to.
The standout track, "Just Dumb Enough to Try," is a wrenching ballad about longing and the fear of commitment. He sings, "I'm just dumb enough to try / To keep you in my life / For a little while longer," over psychedelic piano chords, sounding like if Elton John had a goth phase.
His voice, shakier than usual, but miraculously in tune as ever, jumps into falsetto easily, allowing his high notes to float above the 1970s-style arrangements. It's an absolute gut-punch of a song and the highlight of the album.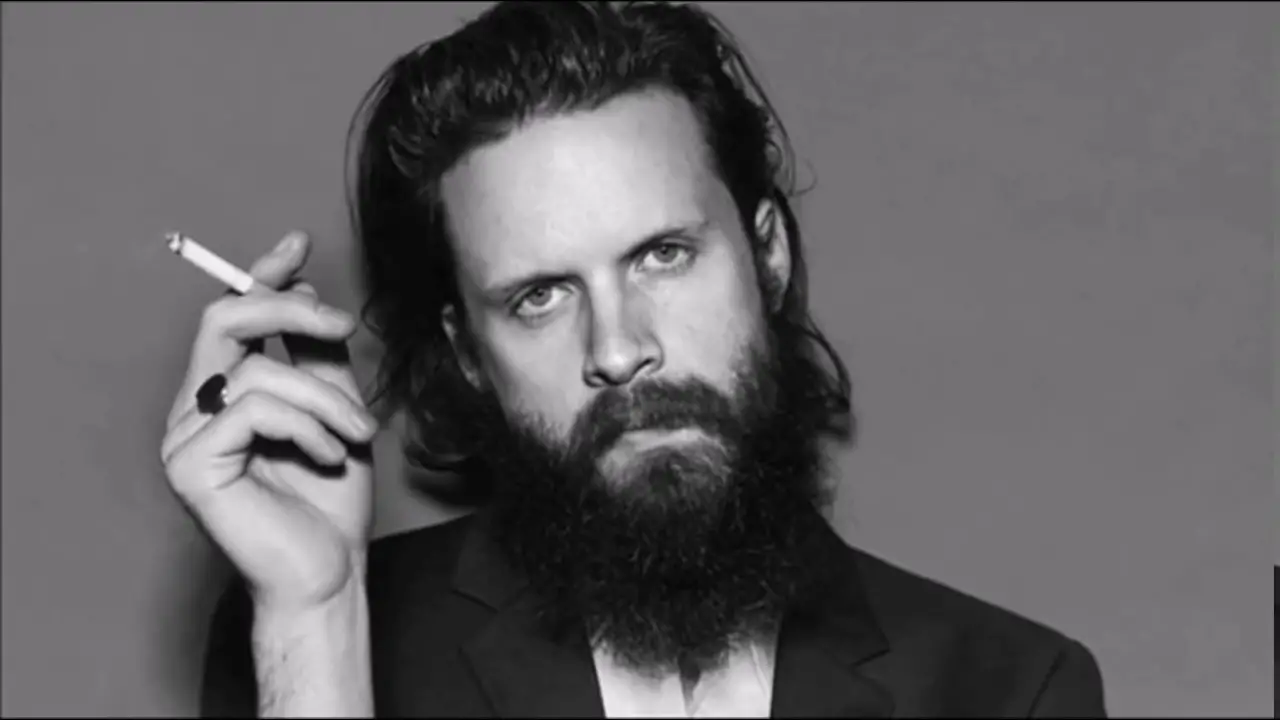 Because of the emotional darkness that the album grew out of, the ballads tend to be the most engaging tracks. "Hangout at the Gallows," "Please Don't Die" and "God's Favorite Customer," are all passionate explorations of Tillman's relationship with his own fame, politics and mortality. They have more of a psychedelic sound than his previous records — reminiscent of "Imagine"-era John Lennon.
The combination of sharp songwriting, simple arrangements and his wounded voice makes these ballads not exactly fun to listen to, but are extremely captivating. The backup singing from Weyes Blood, another artist on Tillman's label, on the title track is a highlight, and I hope to see them collaborate more in the future.
All that said, there are a few less-than-perfect songs on the album. "The Palace," "The Songwriter" and "We're Only People (And There's Not Much Anyone Can Do About That," are all well-written and serve to contextualize the other tracks, but, outside of the album, I don't see myself returning to them.
And, though it's fun to hear Tillman take on a new vocal style as he makes fun of courtship practices in "Date Night," it feels like something left on the "Pure Comedy" cutting room floor and doesn't fit the vibe of this record.
"God's Favorite Customer" avoids some of the messiness of "Pure Comedy," and marks a possible transition in Misty's discography as he moves from concept albums to more straightforward singer-songwriter records — at least for the time being. Though he has always been fully honest in his music, this album is his most emotionally intimate, as it strips away some of the pretense and grandiosity that marked the last three.
This more minimal approach allows the audience to appreciate Tillman's lyricism and evocative performances without some of his off-putting traits getting in the way. It is an emotionally dense and powerful record with some truly heart-wrenching songs, and it feels genuine, which is a rare quality from Father John Misty.