After 68 years of ceremonies, the 69th Primetime Emmy Awards will finally feature an award for Outstanding Music Supervision. Music, television and film have often gone hand in hand, whether they be connected through orchestrated scores for feature-length films, a recording of a staged musical, or video to promote the sales for a single.
Since the relationship is long-established, why has it taken so many years to create an award for music supervision?
Preexisting Awards
Music supervision is separate from the other categories because supervisors compile instead of produce. Think of supervisors as DJs of the playlist for an episode, who choose which tracks and what part of a song to use for any particular moment.
While the music selected is not original, supervisors still work on mixing and editing the song to the scene, which is a creative process all its own. The impact and memorability of many scenes in contemporary visual media have songs to thank: "Bang Bang (My Baby Shot Me Down)" in "Kill Bill," "Just Like Honey" in "Lost in Translation" and "Canned Heat" in "Napoleon Dynamite" come to mind.
Music in visual media has always been acknowledged at all of entertainment award ceremonies: Oscars for original music, sound editing and mixing, Emmys for title themes, original music and composition, and a Grammy for Best Compilation Soundtrack for Visual Media. The Grammy category most closely resembles the new Emmy for Outstanding Music Supervision. Since its inaugural presentation in 2000, only thirteen television programs have been nominated, with only one award, for "Boardwalk Empire" in 2012. Most other nominations have been given to soundtracks to works of film.
Television, however, works under different principles than film does, and has been shorted in the running for the Grammy. Great music supervision in television has existed for decades, but got a late start on developing its talents. The new Emmy category will give music supervision in television the praise it deserves but has always lost to a higher benchmark of culture.
Film vs. TV
Film and television, while adjacent fields, have very different forms. Films generally run between one and three hours; television series are serialized and can be produced for years. Most films have to work to create their own convincing, immersive world (fantasy, historical fiction, sci-fi); television programs can appear to take place in contemporary society (sitcoms, ER dramas, soap operas). You go to a theatre to see a film; Television comes to you in your own house.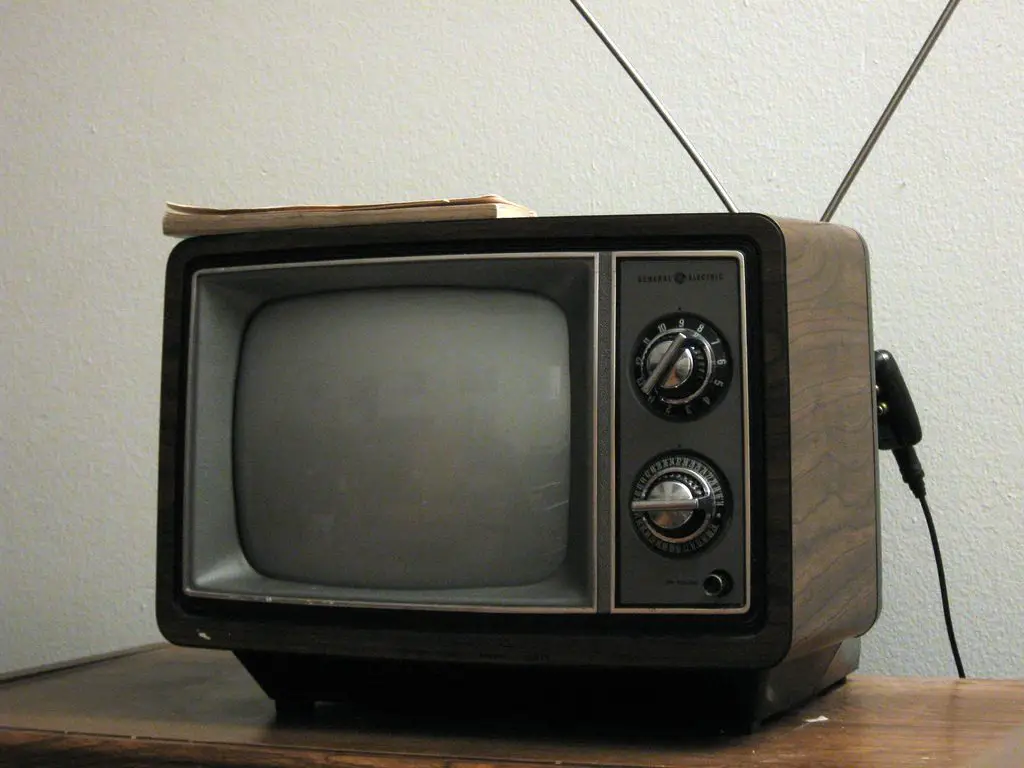 Since their methods of consumption are different, the ways they seek profit vary, too. Commercial success for a film is measured by box office sales, while television series rely on ratings, or share of total viewers watching television, to price their advertising slots. While both are competing for numbers, film benefits from a firm, one-time cost that can be repeated. Television has to draw in a large number of viewers and maintain a good share of total viewers—a concern that film does not have.
Since the two media operate so differently, they each have to work to their strengths. A trip to the movie theatre to watch a box-office hit feels more like a thrilling experience than a five-hour binge on Netflix does. However, a season of "Friends" or "The Office" is likely to be more relatable and comfortable than a matinee of "Schindler's List." Films also have the liberty to unravel as quickly or slowly as they please, while television series have to pack in as much action as they can to fit episode and season length constraints.
Because of these reasons, pre-recorded music and film work well together. Directors of movies are at liberty to use more of a song for any given moment, to build slow tension, while a television director may struggle to find the appropriate time to devote to a track.
Film has to work harder to be believable, too, so curating a stylish playlist within a specific genre of music can help define the mood or setting. Television can be set "in real time," so a provisional laugh track or applause can help a viewer sympathize with a character onscreen more than a long passage of synth or guitar can. The inclusion of music, especially from an obscure artist, in a television series can be alienating instead of attracting.
Low Culture
The differences boil down to one thing—exclusivity. Television is a more pronounced form of mass media than film is. Films are released for a few months, and each viewing costs a few dollars. After a film's run, it is set to release on DVD or Blu-Ray, which costs more upfront. On the other hand, television is working every day, broadcasting content at every hour across the country. If you're not paying for cable, then every channel is absolutely free. Television seems to exist perennially, but films have to be selected for show.
Television is also more successful at communicating information quickly than film, which was used as a medium for entertainment much earlier. Charlie Chaplin's popular slapstick works have existed since the '20s, but television did not find its footing until the early '50s. Even then, the industry was dominated by three networks, with little room in programming for original expression and experimentation.
With these constraints in mind, the delay of television as an eminent creative medium makes sense. Broadcast media had obvious public use and attraction, which shaped the development of television. Many forms of early entertainment on television, like "Guiding Light," borrowed or grew from the format of a serial radio drama, which had no use for long musical interludes in the middle of a program. Early television programs needed every minute of speaking time to convey their messages on a schedule—"dead air" does not exist in film.
For its utility, dependability and mass appeal, television has long been considered a form of low culture. The programming has reflected that: local news, international news, sports, talk shows, reality shows, game shows and sitcoms. Most television is not abstract or critical of the common way of life. Much of that changed, however, after the rise of cable television.
Cable Television
While most of mid-century America did receive their television through broadcast, people in rural areas suffered from poor reception because of their distance from the source of broadcast signals. As a result, some people installed antennas to channel them through cables to the town, eventually starting companies of their own.
After years of cable growth at the expense of fewer viewers for broadcast, the networks took the cable companies to court. Broadcast networks believed that cable companies should be subject to the same regulations by the Federal Communication Commission and that the companies were stealing potential profits by strengthening distant broadcast signals. Regulations were put in place, and the development of cable was halted, albeit briefly.
Matters came to a head in the case of "Home Box Office, Incorporated v. The Federal Communications Commission," wherein the court ruled that cable companies' rights to free speech had been violated by excessive regulations. As a result, cable companies would be held to different standards than broadcast companies, which paved the way for new and varied programming in television.
As the victors of the court case, HBO led the pack in the decades that followed. The company first dominated the era by broadcasting feature films, thus making the experience of watching a movie a casual one, and elevating the status of the network's televised series by association. By the '90s, however, HBO sought to create more original programming. One of the most influential and popular series of all time would come to be: "The Sopranos."
Breaking New Ground
On cable, televised series were able to play by different rules. Profit was driven by subscription instead of ratings, which created new benchmarks for success. Casting the widest possible net for viewers with common or low-brow content was no longer a viable strategy; viewers could watch a sitcom on broadcast for free. Consumers were paying extra for this service, and were hoping for unique, quality content.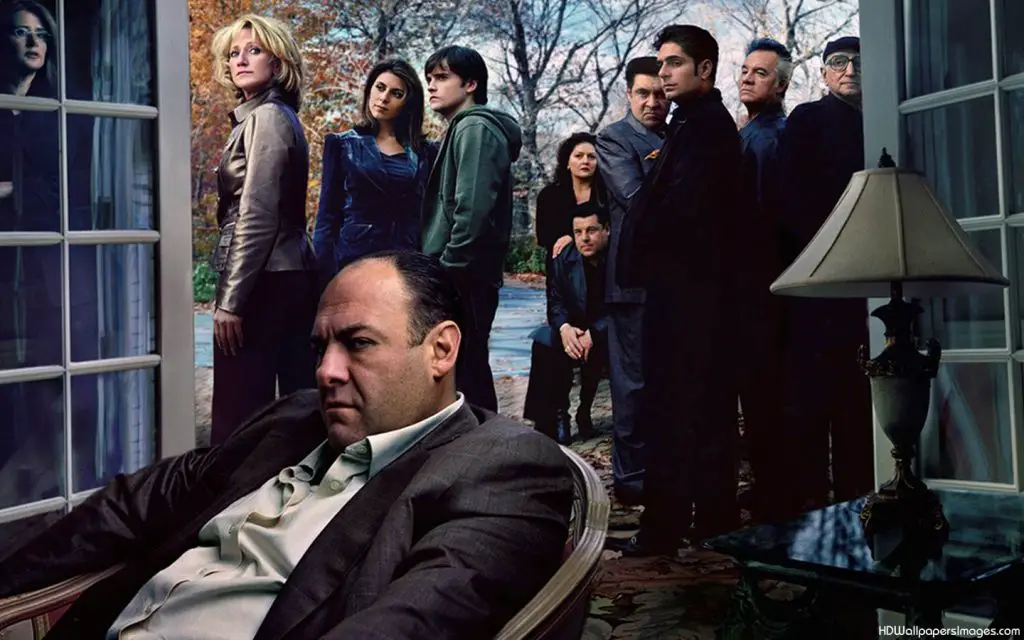 "The Sopranos" was the answer to this question, bringing a level of complexity to television and ushering in a new standard for drama. Creator David Chase approached the series through the eyes of a filmmaker, resulting in a series that defied television convention. The program unfolds slowly, jumping through many different moments in time that fragment the narrative, while still feeling whole due to the absence of commercials.
Part of what keeps the series so cohesive is the uniformity of aesthetics. The look of the show, from the Soprano family McMansion to Dr. Melfi's office to Satriale's Pork Store, grounds the world in a very North Jersey sense of place. There's the touch of urban grime from New York City and the rougher parts of town, but also the hint of snobbery in the suburbs full of WASPs.
The soundtrack, too, establishes the setting through genre. Staples in "The Sopranos" line-up include alternative rock from the '90s to add edge and a contemporary feeling, pop and jazz from the Rat Pack to suggest perfect masculinity and self-assurance and some folk and blues for moments of deep emotion. Since the program doesn't provide the audience with clear answers, music steps up to imply the conclusions gently. Auditory cues do subtle work.
Genre, Elevated
"The Sopranos" was met with critical acclaim. In terms of awards, the series won twenty-one Primetime Emmy Awards and five Golden Globes. To this day, the series tops multiple Best Shows of All Time lists. Critics cite the show's ambition for storytelling, aesthetics and quality as starting a "golden age" of television. In addition, the series was the first television program to snag a nomination for the aforementioned Grammy for Best Compilation Soundtrack for Visual Media in 2001.
The narrative framework of "The Sopranos" was adopted by many series, which reached similar levels of adulation for their approach to television. The character of a man with ambiguous and contradictory moral values in both work and domestic life appears as Don Draper in "Mad Men," Walter White in "Breaking Bad," Ray Donovan in "Ray Donovan," Dexter Morgan on "Dexter," "Nucky" Thompson in "Boardwalk Empire"—you get the point.
While these shows did tinker with the formula, they mostly mimicked Chase's approach to television, and included strong soundtracks that enhanced the aesthetic of the program. Songs or pure instrumentals playing over important scenes became the norm. At this point, it's hard to imagine television without music. "The Sopranos" elevated the medium to a new artistic high point, demonstrating that television could be entertaining and relatable while not sacrificing parable or quality.
The Year 2017
Unbound from the anachronistic ideas of television, contemporary programming is more ambitious than ever before, with soundtracks available on Spotify soon after series releases. The rise of the internet has fostered the growth of streaming companies like Netflix and Hulu, which are in turn able to produce critically acclaimed original series of their own like "House of Cards," "Orange is the New Black" and "The Handmaid's Tale." In response, cable giants like HBO and Showtime have created their own websites to stream content. The sheer quantity of good content, which is often released in bulk, is hard to manage as a viewer.
Since the Guild of Music Supervisors was allowed into the Emmys in 2015, the group has quickly and successfully lobbied for a category for their work. The crux of the debate was whether or not music supervision is a true creative role, not just administrative. Unsurprisingly, the question mirrors the same challenge television faced earlier. After "The Sopranos" finale in 2007, television has been legitimized as a valid form of higher creative expression, and all aspects of production should be considered valid as well.