The cost of sound gear can add up, so sometimes we can be hesitant to get the audiophile in our life what they want this holiday season; the same applies for the more casual audio enthusiast, who might not be satisfied with laptop speakers anymore. Of course, we want to see the people in our life happy when the big day comes, so we've compiled this guide to holiday deals to grab for you audio-loving friends this season, so you know what to get, while going easy on your pocketbook.
Bowers & Wilkins Noise Cancelling Headphones
Curious as to what noise-cancelling headphones actually do? Basically, they generate sound waves to negate outside ambient noise, so you can listen to your music, podcasts, etc. without turning up the volume to deafening volumes.
Cue some noise-cancelling headphones from Bowers and Wilkins, one of the top audio companies, now with $50 off through Dec. 29. Check out the Bowers & Wilkins PX5 On Ear Noise Cancelling Wireless Headphones, which has crystal clear sound that can hit some high volumes. The headphones themselves are extremely comfortable, and if you need to listen to something outside your little audio bubble, you can just lift one of the cups off your ear, and the music will automatically stop playing (want to start the music up again? Just put the cup back on your ear.) Get your favorite audiophile a set of Bowers & Wilkins noise cancelling headphones and save $50 today. 
Bose Bluetooth Speaker
Do you have a friend or family member who wants high-quality sound that they can take with them on the go? Save $30 on a SoundLink Micro Bluetooth speaker and give someone the gift of bringing their music or podcasts with them wherever they go — just pair the speakers to your phone. The speakers are waterproof so they don't need to stress about rain, durable enough so you don't have to worry if you take a nasty spill, and the sound is loud and crisp, so you can hear it over the sounds of the street. There's also a speakerphone built in, so you can take any calls without fumbling around for you phone.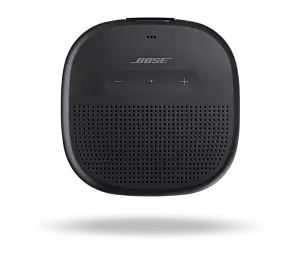 And of course, the Bluetooth capabilities mean that you don't have to worry about getting anything tangled up. If earbuds are more your giftee's style, grab the Bose QuietComfort 20. It's comfortable, and did we mention that the noise cancelling makes it perfect for when you just need some sleep? Save yourself $50 and give someone the gift of high-quality noise-cancelling headphones from Bose.
Bose Wearable Speakers
Can't decide between having headphones cupping your ear versus letting the speakers fill up the room? Compromise with some wearable speakers, like the Bose Soundwear Companion. Yes, it's Bose again, but with good reason.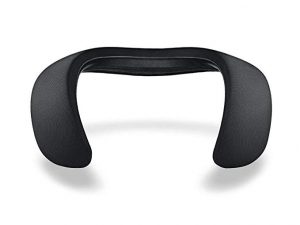 When you buy them before Dec. 21, you'll get $100 off. They're comfortable for when you just want to relax on your bed or the couch, they're designed not to slip off so you can listen to your favorite music or audiobooks while working out, and they're water-resistant so you can use them while washing the dishes. The sound is clear, so don't stress about them just being a worse version of your treasured headphones. Pick up a wearable speaker today for your favorite active audiophile, complete with this deep discount. 
Creative Live
What if you want to actually produce the sounds that go through your sound system? If you or someone you know has always dreamed of sitting behind a sound board, then check out the courses on Creative Live. There are deals all the time — oftentimes as high as 85% — and a huge variety of courses, covering everything from specific recording programs, how to record certain instruments or the particular nuances that you need to know when actually mixing this stuff. Creative Live has a course for everyone. Whether they're just getting interested in the field, or they're an audiophile who could just use a few extra tips, get your audio enthusiast a course or a monthly pass, and let them live their dream. They currently have a holiday sale of 20 classes for under $25.