Hip hop, pop and R&B dominated the first decade of the aughts. Hip hop transitioned from gangsta, hood styles into a more commercial, bling-y vibe. Britney Spears rose and fell. The genres started to blend, too; Rihanna melded pop and R&B, Lady Gaga mashed pop and dance, Fall Out Boy combined pop and punk—the list goes on. The styles of pop were, as you may have guessed, popular. The genre is energetic, upbeat and simple, and with its general appeal and easily-adopted forms, pop casts a broad net over listeners.
Over the decade, however, the genre's worst traits became exaggerated. Excessive sexual content, thematic emptiness and auto-tune ran rampant across the airwaves—pop music became trite.
Kanye West's interruption, while an egregious break in decorum, of Taylor Swift's 2009 Video Music Awards acceptance speech for "You Belong with Me," which was chosen over Beyoncé's "Single Ladies (Put a Ring on It)," makes a good point of the problem. Granted that the award was for the videos and that both songs splice other genres with pop, "You Belong with Me" is the cleaner, happier (read: poppier) track. West may have had a point when he said, "I'mma let you finish, but Beyoncé had one of the best videos of all time! One of the best videos of all time!"
Let's stop rewarding the same styles of music and push the culture toward something new, something unheard. The eight albums that follow are some of the best of the past seven years, and all of them defy pop music's banality, breathing life back into the genre.
 1. "Reflektor" (2013) by Arcade Fire
Arcade Fire, first and foremost, tackles the problem of baseless music. The group's entire discography, from "Funeral" to "The Suburbs," grapples with massive themes, occasionally providing insight or answers, but always ruminating. The main concerns of "Reflektor" are alienation and isolation, which are clear reactions to confusion as a musician. On "Normal Person," Win Butler asks "Do you like rock and roll music? / 'cause I don't know if I do." What better way to question genre than to do it directly?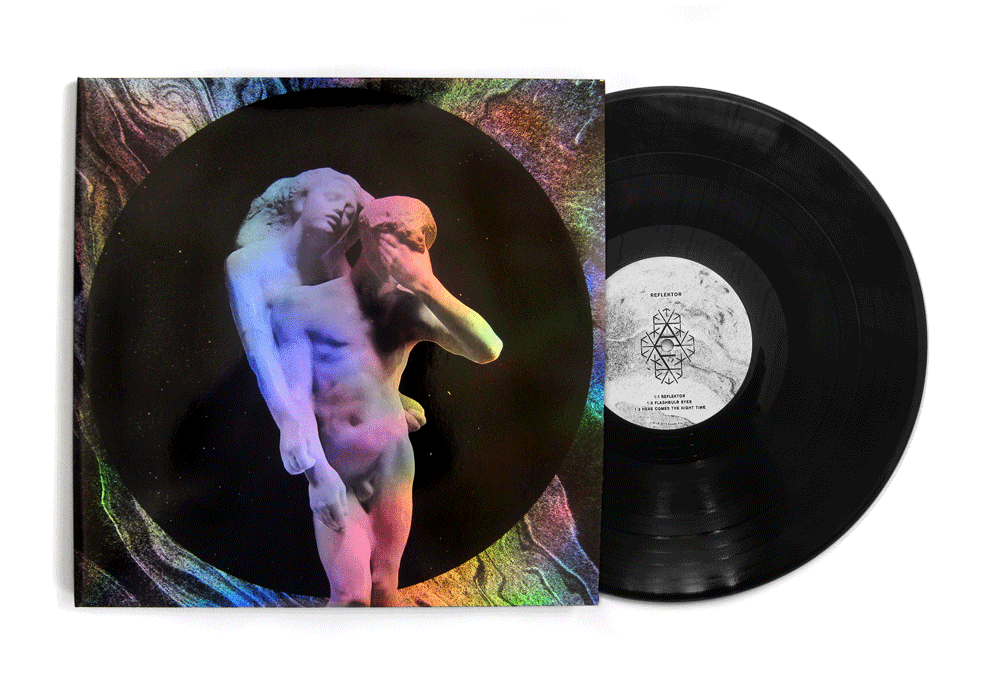 Sonically, "Reflektor" is infused with notes of dance and Haitian rara, enriching their sound and creating a full auditory experience. Each track is dense, running over with small delights: the hitching of Win Butler's voice on "Normal Person," the late David Bowie's appearance on the title track, the varied layers of every single song, really. On top of that, the album is long; most tracks exceed five minutes in length. The group keeps innovating their sound and tackling major themes to create monolithic albums, bringing some of the hype back to rock.
2. "Treats" (2010) by Sleigh Bells
Within the genre, Sleigh Bells' debut album, "Treats," introduced the styles of harsh, hardcore noise to the softer, gentler pop. The result is a dizzying, screeching duel between the instrumentals and Alexis Krauss's voice. Both demonstrate an incredible variation of technique and sound. Krauss moves from a sweet, honeyed voice to a braying cry, while Derek Edward Miller's instrumentals careen from crisp and clear to lo-fi. In either case, the contrast between the two ropes the listener in, no matter how dissonant or repetitive the song is.
Characteristically feminine, pop is shown at its purest against the masculine feedback and screech. The interaction is plain cool. Even the album art depicts the contrast: six cheerleaders, faces blurred. "Treats" twists the sounds of pop to create something fresh, although not necessarily groundbreaking.
 3. "Beyoncé" (2014) by Beyoncé
If there is an artist that has ruled the decade thus far, look to Beyoncé. Both of her releases, "Beyoncé" and "Lemonade," are sonic and visual experiences, replete with content that has expanded the vocabulary of popular music. Her self-titled album in particular expands her legacy from the nineties and the aughts by exploring the edge of the palate of the radio. Music from the previous decade never shied away from being sexual, but Beyoncé took it to a new level.
She calmly asserts that a woman does not have to be past her sexual prime after bearing a child in marriage, and with a staggeringly high net worth between she and her husband, who can disagree? Beyoncé's exploration isn't defiant or naïve. Her self-titled album, dropped digitally with no promotion, is the culmination of years of experience by a seasoned performer and vocalist. Fuck a single. Have the whole album.
 4. "Teen Dream" (2010) by Beach House
The duo of Victoria Legrand and Alex Scally can be placed somewhere in between dream pop and indie rock, not necessarily occupying one space. Their music is chiefly concerned with the texture or sense of the sound rather than the melody or narrative. The '90s were full of acts that pioneered and mastered this approach, like My Bloody Valentine, Ride and Slowdive, but many groups stopped creating music by the first decade of the aughts. Beach House took old methods, made them contemporary and introduced them to a younger audience. It's not that Beach House invented a genre of music—they just did it incredibly well.
In the discography of Beach House, "Teen Dream" marks the turning point where Legrand and Scally tightened up and refined their craft. Legrand's androgynous and languid vocals skate over the drone and twang as they always have, but there is a new tenderness, an acuity in their sound that penetrates. The two albums that followed, "Bloom" and "Depression Cherry," are also great works of dream pop that may have inspired other popular acts in the 2010s.
5. "Channel ORANGE" (2012) by Frank Ocean
Tender and nostalgic, "Channel ORANGE" gives listeners a due dose of humanity and thoughtfulness in pop music. From the epic "Pyramids," a treatment of the historical plight of black women, to the aching and soft "Thinkin Bout You" (do I need to explain what this is about?), Ocean's work is empathetic and warm.
He is able to reach the thoughtful depths of great singer-songwriters while keeping the narratives of his work grounded in the real world—drug dealing on "Lost" and addiction on "Crack Rock," for example. Ocean encourages you to let your guard down, if just for a moment, and allow yourself to listen to the surprising sweetness of every track.
6. "My Beautiful Dark Twisted Fantasy" (2010) by Kanye West
Self-reference can be a tricky tool to use. The entire effect of metafiction can be lost due to lack of ample material, general public ignorance or sloppy technique. Even worse—a name can be beaten to death. Kanye West, however, does not need to play by the same rules, for his persona is larger than life. Long after the legendary VMA interruption, West returns with features, collaborators and samples to reach the summit of his ego. "My Beautiful Dark Twisted Fantasy" is the fulfillment of West's public image of douchebag rapper with a taste for excess. How many people could get away with spitting "no more drugs for me / pussy and religion is all I need?"
"My Beautiful Dark Twisted Fantasy" precedes "Yeezus," which could be considered his departure album. As a massive figure in pop culture, West and his stylistic choices can be used as signifiers of overall trends and tastes. MBDTF could be considered the final testament to the excess of the first decade of the aughts.
7. "Melodrama" (2017) by Lorde
Lorde's success in the 2010s came after she stole the hearts of online listeners in 2012 with "The Love Club" EP and her moody persona, sharp perspective and awkward charm. The trends of the first decade were to make music happy, sexy and fun—Lorde was none of these.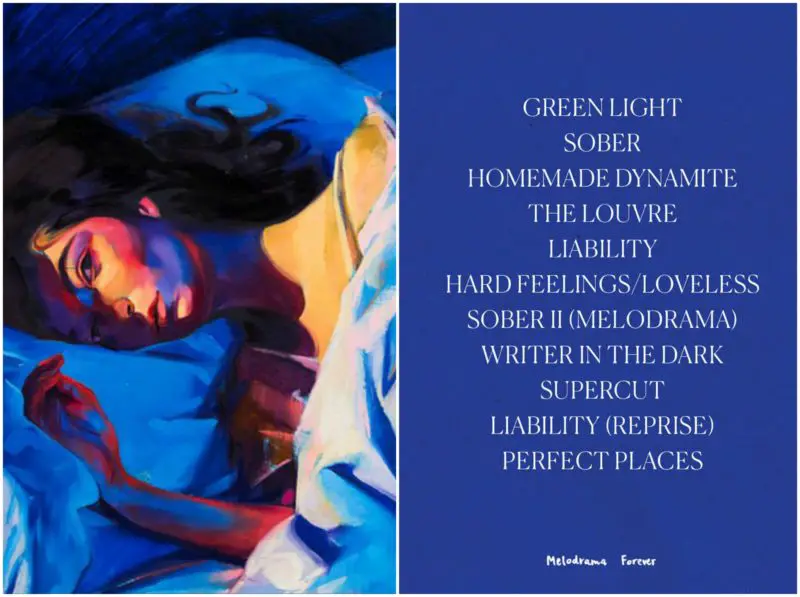 The album that followed the EP, "Pure Heroine," was met with acclaim, particularly for the freshness and craft of Lorde's lyrics. However, the work seemed bare and minimal at parts, which may have been due to the necessity of content to keep Lorde relevant. Thankfully, Lorde's sophomore album provided the complexity and wholeness that was lacking from the young artist's debut album. "Melodrama" is a stunning reflection of young heartbreak and expands on the disdain of mainstream culture from "Pure Heroine." Lorde is a different voice in music, reflecting our own cynicism and doubt toward trends.
 8. "Strange Mercy" (2011) by St. Vincent
Rounding out the list is St. Vincent's "Strange Mercy," a sharp, decisive work of indie rock. Musician Annie Clark is incredibly talented, and the frequent shredding on this album is absolutely sick. "Strange Mercy" is an emotional album, unfettered and rough. The heavy guitar and alien synth listen and react to the gasping vocals, as if they have been given life by Clark herself.
As suggested by the cover art, "Strange Mercy" is bound in its own world, yet its inhabitants are attempting to take shape, to break free. The tension between Clark and the music surges and bubbles over, evocative and powerful in every breath. This album brought a powerful, real edginess to listeners in a market of trite, overplayed music.
While these albums may not have been top-selling works, each brings something to listeners that the early aughts were lacking. "Reflektor" strives for more, "Treats," "Beyoncé" and "Strange Mercy" make us feel real, "Melodrama" and "Channel Orange" look inward and contemplate. "Teen Dream" is revitalizing an old genre. Kanye, you ask? He cancelled the whole thing before 2010 even started. This decade is shaping up to be a great one for music.