On April 27, aspiring Taiwanese author Lin Yi Han committed suicide, leaving behind only her first, and sadly last, novel. The story, entitled "The First Love Paradise of Fang Siqi," concerns the mental struggles of a young girl who is raped by her teacher.
The author's parents later made a public statement, saying that the novel was based on their daughter's painful experience in her teenage years, and that she had suffered from severe depression. After the statement, society flew into a frenzy of gossip-making, witch-hunting and finger-pointing. The tragedy has also raised public awareness regarding mental illness and the psychological trauma of sexual assault, both of which are rarely discussed by mainstream media.
"He forced myself into me, and I apologize for it," Lin wrote in her novel. "Looking at my reflection in the milk during breakfast every day, I never knew my beauty could be dangerously fatal. Seventeen years old, where life is just about to begin, I was stuck in that year, and have never grown up since."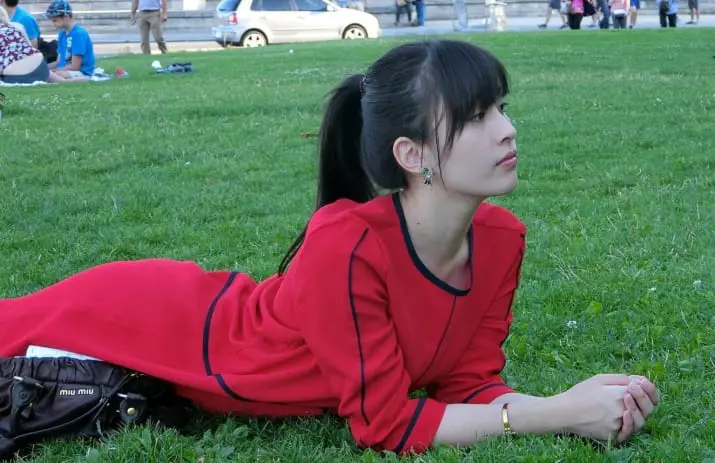 She wrote the novel in the hopes that, in doing so, she could help prevent similar tragedies from occurring in the future. In an interview done a few days before she took her life, Han said the cruelest massacre in the world is not war, but the rape Siqi, the protagonist in the book, experienced. While war survivors write stories to prevent the same thing from happening, Lin was sure that the pain inflicted on Siqi was constantly repeated in Taiwan and across the world.
"I often suffer from mental illness episodes that prevent me from attending school. For a long time, I felt inferior," the writer said in an interview. "Out of all my identities, I am most accustomed to my role as a mental illness patient."
Taiwanese society remains indifferent to mental illnesses. The education system churns out people armed with cognitive skills, but who possess little understanding of their inner well-being and the need to seek help if unwell. The profiling and stereotyping prevalent in Taiwanese society makes it hard for people suffering from mental illnesses to adjust to daily life. The media often associates mental illnesses with crime and violence. Therefore, it never occurs to the public that they should be compassionate to people with mental disorders. Lin once wrote on her blog, "Those individuals who called others psychos are cruel and ignorant, so evil that I can't even envy their healthy mind."
According to Lin, a lack of resources forces psychiatrists in Taiwan to make the decision to let "some difficult patients remain in the community and be treated intermittently." According to a John Tung Foundation report published earlier this month, the Taiwanese government will spend the equivalent of less than a dollar per person on mental health resources. At the same time, counseling, a long-term regimen, is not covered by insurance. To change the mental health care system, it remains to be seen whether society and the government can take this issue seriously and promote more understanding on mental disorders.
Although, following public outrage, government officials have pledged to investigate the sexual assault incident, what complicates matters is that Lin and her parents did not file a police report at the time of the crime, a decision that mirrors similar incidents in society involving sexual coercion between teachers and students who are separated by a large age gap.
Besides, while controversy ensued about whether Lin's name should appear in the media or not, cram school teachers are allowed to teach under fake names, leading to difficulties in parents conducting background checks on the individuals teaching their students. According to legislator Hung, because the schools wanted to avoid damaging their reputation by reporting their teachers, inappropriate behavior by popular cram school teachers has often gone unpunished.
In the wake of the young novelist's suicide, the city's Department of Education has said that it will be instituting new safeguard mechanisms, including that cram schools within its jurisdiction must reveal the full names of their instructors. Moreover, they set up a sexual assault prevention and reporting hotline. With all schools and teachers now registering under real names, authorities could go as far as revoking the school's business license should there be any form of inappropriate or illegal behavior.
"If I'm going to sum up the story, it would be about a girl who falls in love with a rapist," Lin said, almost in tears. "Siqi is destined for a devastating fate, because there is kindness and love in her heart." Her words are hard for readers to digest, because the death of the sensitive and talented author, Lin Yi Han, is a sad reminder that society needs to pay attention to the issues of rape and mental illness in order to prevent another Fang Siqi from drowning in helplessness.