Taking the Van Life Further
These three YouTube channels are everything you need to know about vanning.
By Jeffrey Cope, Texas State University
---
With an uncertain economy and increased cost of living, many people are seeking new and alternative living arrangements.
Some seek untraditional housing to avoid financial difficulties, some to avoid over-consumption and others just out of curiosity. But almost everyone embracing the nomadic lifestyle of vanning share a desire to drastically declutter so they can live a more adventurous life, one that allows them to take any road on any map at any time. Rather than being bound to an area by of various material concerns, by moving into a van, occupants free themselves from the restraints of normal housing and are at liberty to explore the world around them.
Downsizing your life to fit into a vehicle and then adapting to a nomadic lifestyle is a difficult process, not to mention the weird looks that others will give you when you tell them you live in a van. They'll likely think of you as some sort of poor homeless gypsy, and will inevitably ask if the van is parked down by the river.
But as you will see in the following YouTube Channels, living the van life, although small, is not bad. And, if you learn how to do it right, when people ask if you're parked by the river you can say, "hell yeah!" knowing that you're currently living comfortably on the banks of a beautiful river, free to find another scenic spot tomorrow.
The first vanning channel is hosted by Danielle and Mat, who began "Exploring Alternatives" to give and receive advice on how to "live large with less."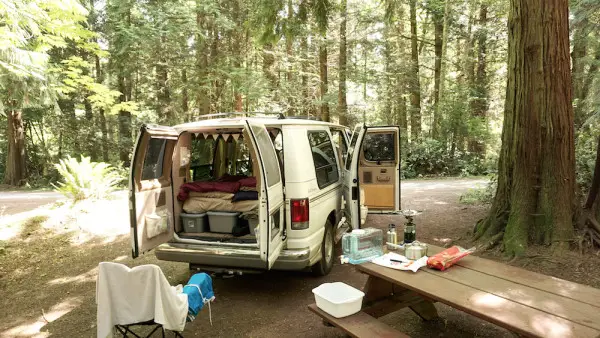 The couple travels the United States and Canada in their van, providing weekly content about their trips and conducting interviews with other people who are also living in small, alternative and eco-friendly ways.
A common video you'll find on many van life channels is the "van tour" video. On "Exploring Alternatives," Mat and Danielle show off the vehicle they chose, a white Ford Gulf Stream conversion van. A conversion van is probably the simplest way to go, since the rig is pre-fabricated to convert into a bed and small living area. As a result, the van has elegant lighting fixtures and large windows that allow for fantastic views. And, with the addition of low budget customizations like curtains and storage containers, the vehicle is ready to go.
The main lesson in their choice of van: What you choose to drive is crucial to the longevity of the lifestyle. You want to be as comfortable as possible, so plan around your specific requirements.
The second channel belongs to Emily and Cory, another informative duo traveling the United States in a Volkswagen Westphalia.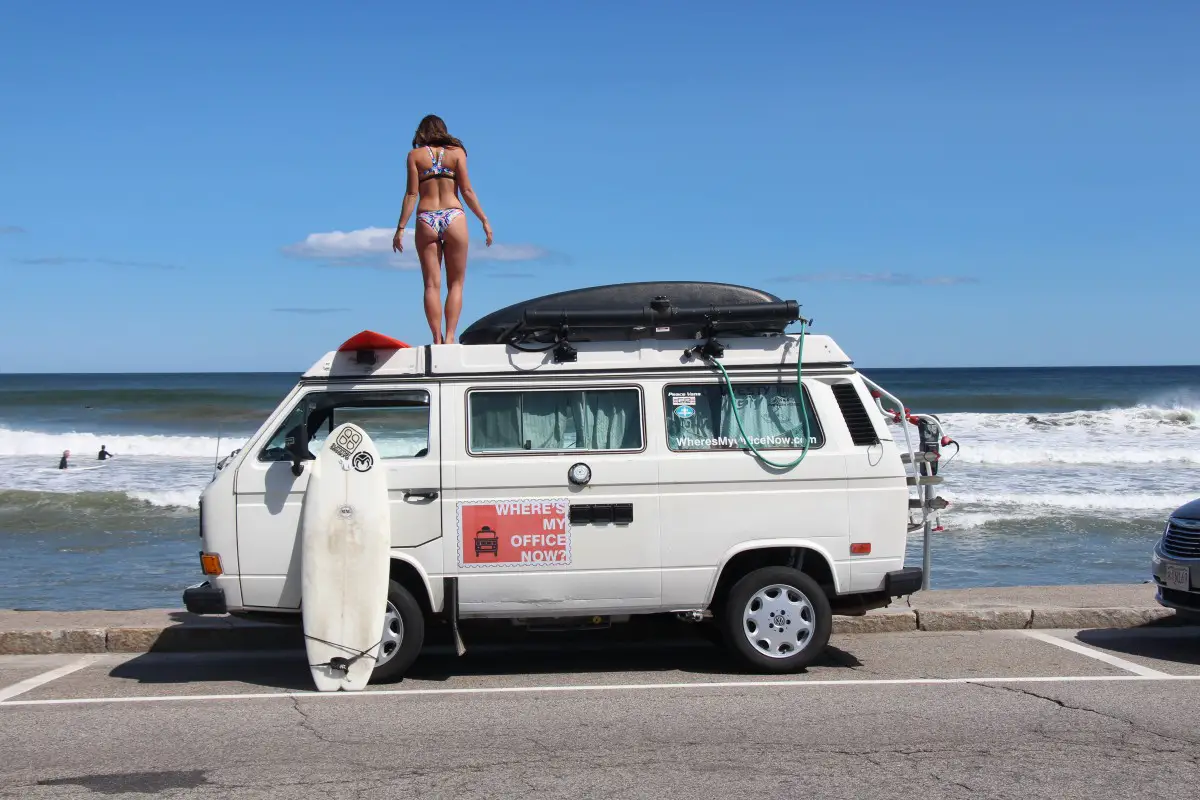 They too are documenting their experiences, as well as the experiences of others. Much like "Exploring Alternatives," Emily and Cory use their channel to conduct interviews with likeminded people, while also cataloguing the daily tasks of van life, the philosophy behind the lifestyle and how they make it work when times are tough.
Another video that is common among the vanning community is the living costs exposé. Budgeting is a vital aspect of the van lifestyle, which is why planning ahead is so important. And of course, being able to earn some form of income while traveling is a make or break situation.
Many people living and traveling in a van do some form of internet-based work, which allows them to work from the road so long as they have internet connection. Others may perform as a touring band, while some just find work in the area they want to stay.
Channel three is filmed by Chris and G, who, over the course of five years, have become very familiar with the van lifestyle.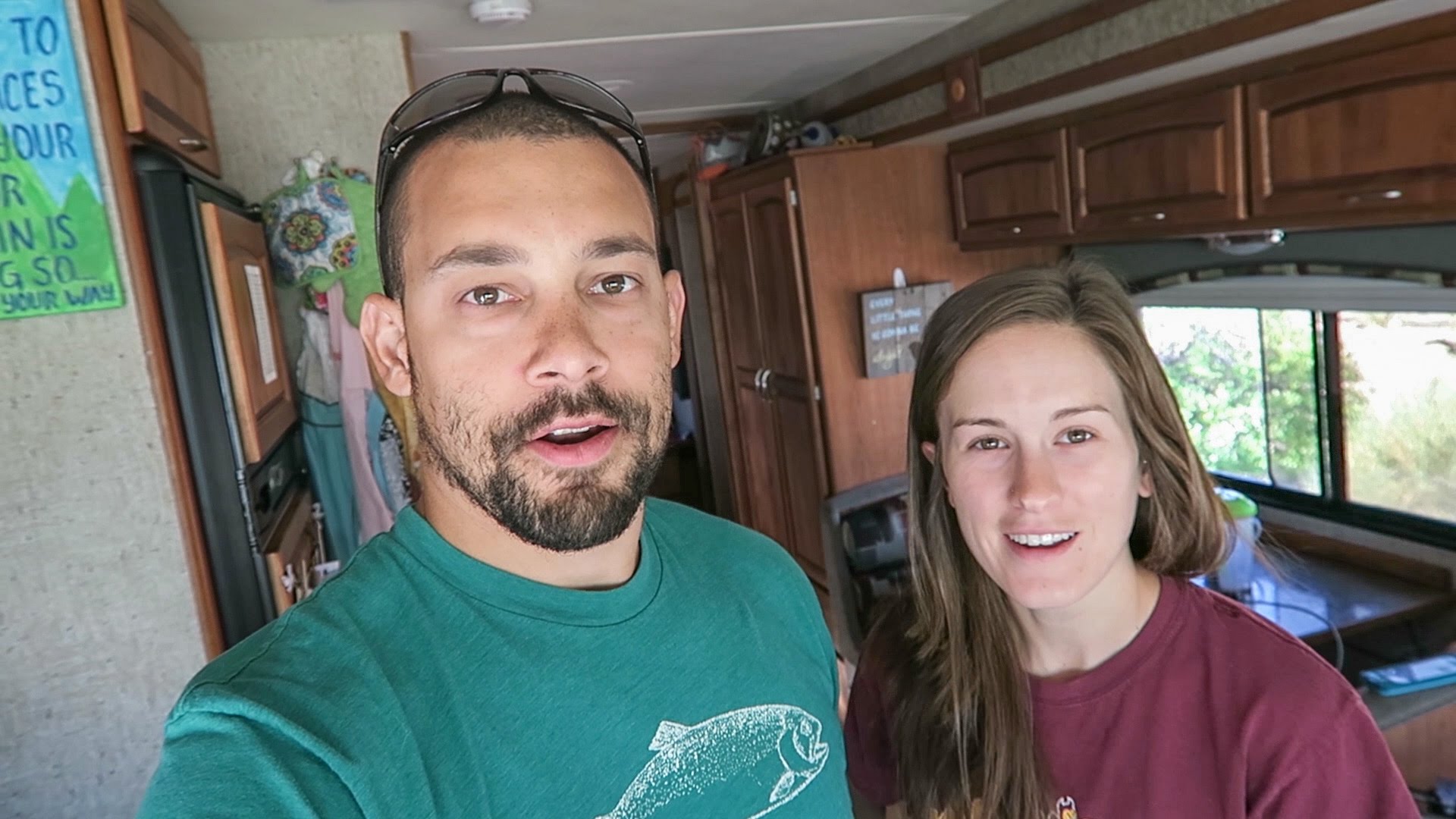 Not too long ago they chose to get a Class-A RV, as the two wanted to live the nomadic life for an extended period of time and have more space. The "Chris & G Travels" channel does a great job of depicting the overall experience of living in a van, from maintenance and costs, to work and their philosophy. The couple also shares additional videos of their activities, specifically in Alaska, their usual location of choice.
Another fixture of van media concerns a common fear amongst the community—mechanical failure and an inability to fix the problem. Understanding basic auto repair is a necessity of living in a vehicle, so being able to understand the mechanical condition of a van is important when choosing this lifestyle, especially because the more you travel, the more issues you will have with your vehicle. You don't want to get stranded in the middle of nowhere, nor do you want to be thrown out of your home because the mechanic had to keep your van in the shop for a few days. So, always plan ahead with preventative maintenance.
If you are interested, these three channels are just the tip of the vanning iceberg. As with most things in life, experiences will vary, and money plays a big role in how comfortably you live. Nevertheless, more and more people are adopting alternative methods to live, and whether it's because of financial complications or sheer curiosity, the van life is a road frequently traveled.