The holiday season contains so much happiness between reuniting with family, listening to Christmas music, baking cookies and so on, but this time of year can also be one of the most stressful times. You probably have a list of people you need to get gifts for ranging from your parents to your siblings, maybe a significant other and friends. We all endeavor to find the ideal gift, but majority of the time, the quest can be time consuming and overall frustrating and therefore putting a damper on your merry spirit.
As we all already know, finding the right gift for someone is almost impossible at times, but more specifically, finding the right gift for a twenty-something-year-old female can leave you dumbfounded and overwhelmed. How are you supposed to find something a female in her twenties would want when, in reality, she probably has more important things on her mind such as trying to figure out who she is and what she wants out of life; these questions can be put on hold if only for Christmas.
You may be shopping for your best friend, your sister or your girlfriend, but searching for a gift for a female in general can be hard, let alone a female in her twenties. But hey, guess what? You're in luck. As a twenty-one-year old, I am pretty knowledgeable when it comes to gifts the typical female of my age would enjoy receiving. Here is a holiday gift guide for the person who is stuck wondering what to get while shopping for Christmas.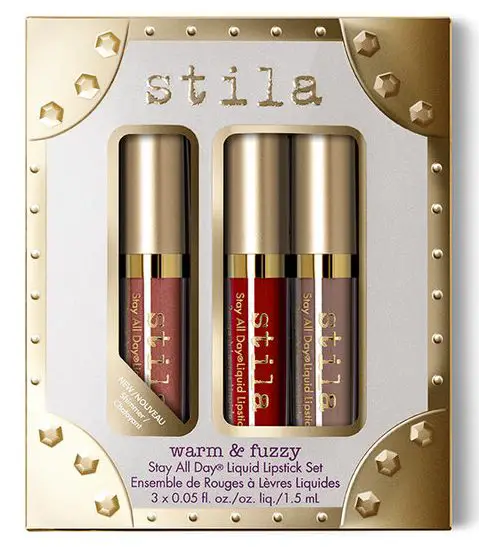 Warm & Fuzzy – Stay All Day® Liquid Lipstick Set | $20.00
I am in love with Stila cosmetics and am constantly stunned with their products' results from their HUGE™ Extreme Lash Mascara to the Magnificent Metals Glitter & Glow Liquid Eye Shadow plus more luminous products. In particular, the Stay All Day® Liquid Lipstick leaves you looking glamorous for up to six hours. This gift set includes two iconic matte shades as well as a sneak peek of the new Shimmer Liquid Lipstick, which is launching in the spring. I can vouch that these liquid lipsticks are no joke; from all the "all day lipstick" products I have tried, I am most pleased with Stila's.
2. Scarves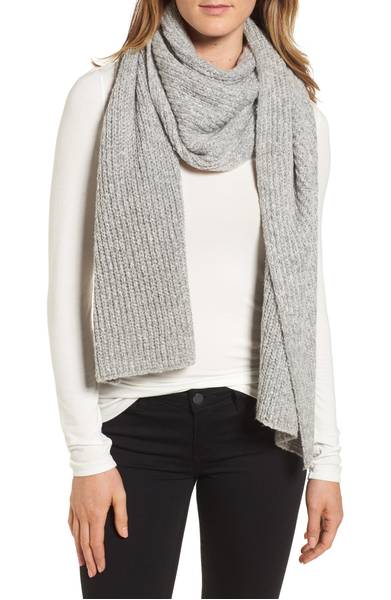 Halogen® Ribbed Muffler | Nordstrom Rack | Now $23.40 (on sale)
Scarves are the essential accessories of winter. This scarf is a classic muffler knit made from soft, fluffy yarn. It has a ribbed texture and creates a cozy feel and look, all while looking stylish. It has the best of both worlds: chic and cuddly. Make a fashion statement while snug in this purple scarf from the modernly elegant brand Halogen.
 3. 
Kiehl's Since 1851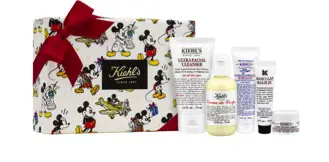 Disney x Kiehl's Hydration Essentials | $29.00
This gift set is full of Kiehl's favorites for hydration from head to toe. It includes Ultimate Strength Hand Salve (30 ml), Ultra Facial Cleanser (2.5 oz.), Ultra Facial Cream (7 ml), Lip Balm #1 and Crème de Corps (2.5 oz.), adding up to value $36.00. The Hydration Essentials set is designed to leave you feeling refreshed and replenished. On top of the highly anticipated products included, Disney collaborated with Kiehl's for the Feeding America® 9th annual charitable holiday collection.
 4. 
Planner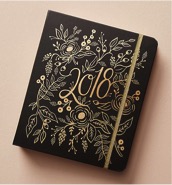 Moonlit Garden 2017-2018 Planner | $34.00
The best way to start off 2018 is to start off organized, which makes you feel as if your life is put together. This top-rated planner will be a girl's best friend, especially if she is in college or lives an unusually busy life. The elegant yet bold look is perfect for the striking woman looking to live a powerful life.
 5. 
Phone Case
Sonix Clear Coat Leaf iPhone 7/6S/6 Case | Nordstrom Rack | $19.95
Stylize your phone with a Sonix phone case. Sonix has a large array of options for your phone from simple florals to elegant slogans and more. This specific case has raised rubber edges for extra protection for your screen and has easy access to all ports and easy press button coverage. This slim case has it all: it is feminine, elegant and it's decorated sleekly with pineapples.
 6. 
Candles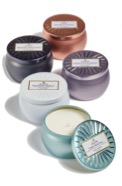 Voluspa Vermeil Mini Tin Candle Set | Nordstrom | $40.00
Voluspa's candle set includes five mini tin candles, each made from pure coconut wax with a 100 percent cotton wick to ensure a crisp, clean burn. The five mini candles are Prosecco Rose, Casa Pacifica, Bourbon Vanille, Aurantia & Blackberry and Makassar Ebony & Peach, and each have a twenty-five-hour burn time. Voluspa describes their candles as "rare, exotic fragrances float from inspired designs for an extravagance that is effortlessly chic." Who doesn't love candles?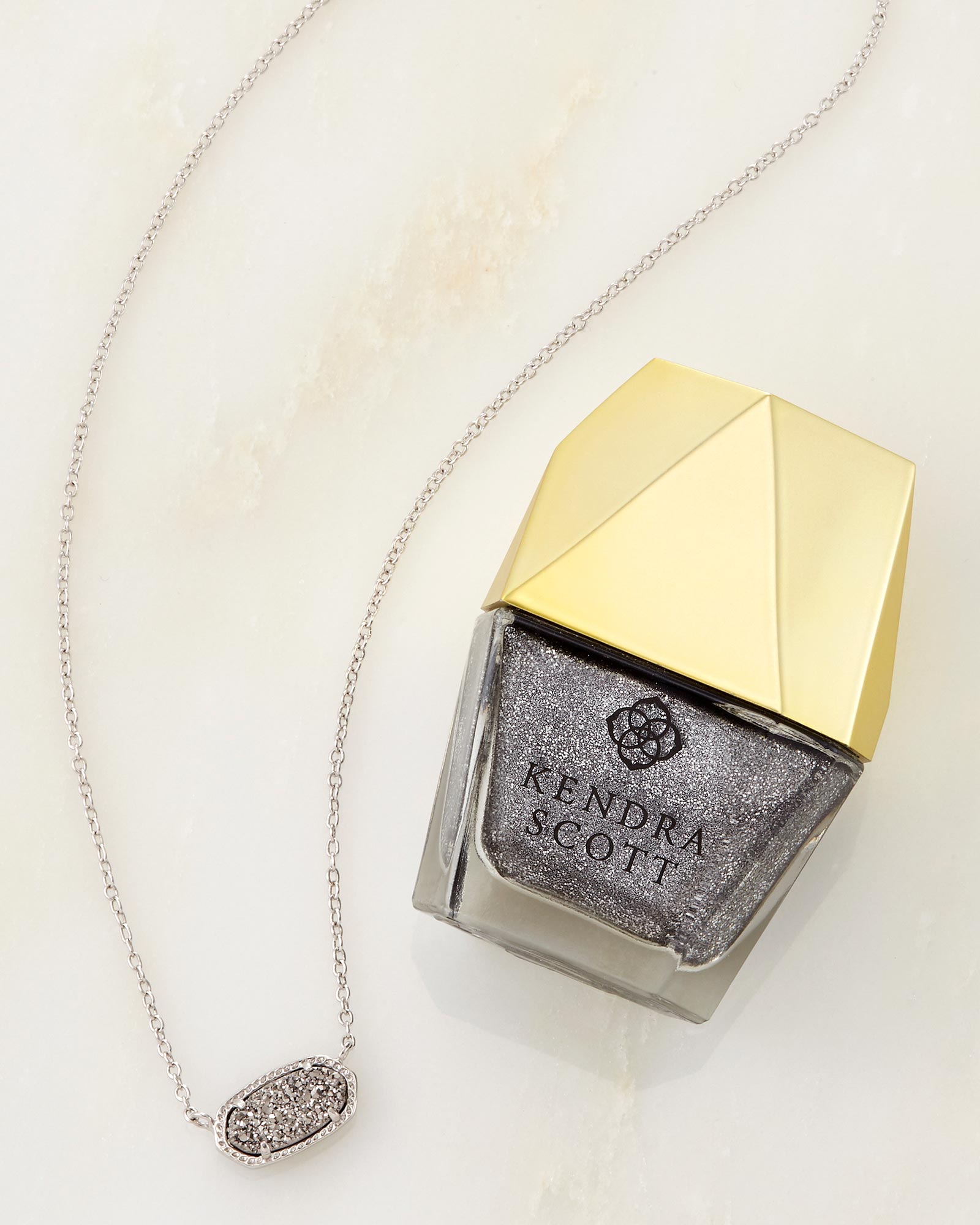 Elisa Necklace And Nail Lacquer Set In Platinum Drusy | $75.00
Anything Kendra Scott would be the jackpot, but did you know they have gift sets including nail polish paired with necklaces, as well as other combinations? This is a limited-edition gift set valued at $83 with a bottle of nail lacquer in platinum drusy to match the Elisa Necklace. Every girl needs a little glitter in her life. Save 15% on your next purchase when you sign up for their newsletter.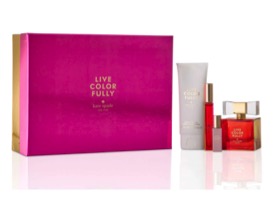 Live Colorfully Set | Nordstrom | Now $85.00 (on sale)
Embrace Kate Spade's special collection with surprisingly delightful scents of live colorfully eau de parfum, gifted in a fabulous box for a lively and sophisticated female. This set an incredible deal as it is valued at $182.50. Included in this gift set is eau de parfum (3.4 oz.), body lotion (3.4 oz.), eau de parfum rollerball (0.34 oz.) and a mini live colorfully sunset rollerball (0.25 oz.). The fragrance is layered with bright florals, citrus and musk for a dazzling lift of life, and is inspirational as it is slightly mischievous yet eternally chic and a reminder to live every moment in color.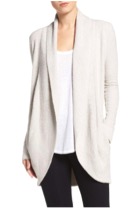 the COZYCHIC LITE® CIRCLE CARDI | $116.00
Featured on Oprah's Favorite Things 2016, this cardigan is luxurious and a necessity for your wardrobe. For the chillier days, cuddle up in this pleasantly lightweight, knit circle cardigan. It is fashionably chic and comes in an array of neutral colors, perfect to wear for a relaxing movie day or out and about occasions. Barefoot Dreams has a wide range of items, from some of the softest blankets to comfy sweatpants, any of which would be a pleasing gift.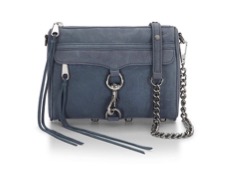 Mini M.A.C. Crossbody | $195.00
The Mini M.A.C. Crossbody is a stylish twist on Rebecca's classic M.A.C. clutch and a mini version of the M.A.C. Crossbody, but don't let the miniature size fool you as it can still fit your phone, keys, wallet and other smaller necessities. It is the perfect size for the on-the-go twenty-something-year-old woman with a feminine, classy style.