Is College Basketball Ruining College Basketball?
With so many talented players leaving the NCAA after just a year, the transience of the sport's biggest stars may be crippling it.
By Daniel Wilcox, University of Texas at San Antonio
---
Like many Americans, I usually don't pay attention to college basketball until March Madness.
There are far too many teams to keep track of, the rankings are incomprehensible and the season isn't long enough for narratives to develop in any compelling way.
The NBA, on the other hand, claims all of my focus during the regular season. Tonight, I'm watching a seemingly meaningless game between the San Antonio Spurs and the Philadelphia 76ers. It's a typical night for Philly; they're losing. They lose often these days, a growing pain that's a byproduct of their "process," the explicit plan to endure years of futility in exchange for the opportunity to stockpile high draft picks. Those players, theoretically, should amount to post-season success in the years to come.
But not tonight. Tonight they're losing.
During the broadcast, the play-by-play announcer informs viewers that 76ers guard Sergio Rodriguez is the oldest player on the team, clocking in at a creaky thirty-years-old. What a fossil, right? When I heard this, I had to check for myself. Sure enough, Rodriguez is one of only three Sixers who were born in the years before Bill Clinton was president. Most of the guys on the roster are scarcely out of their swaddling clothes.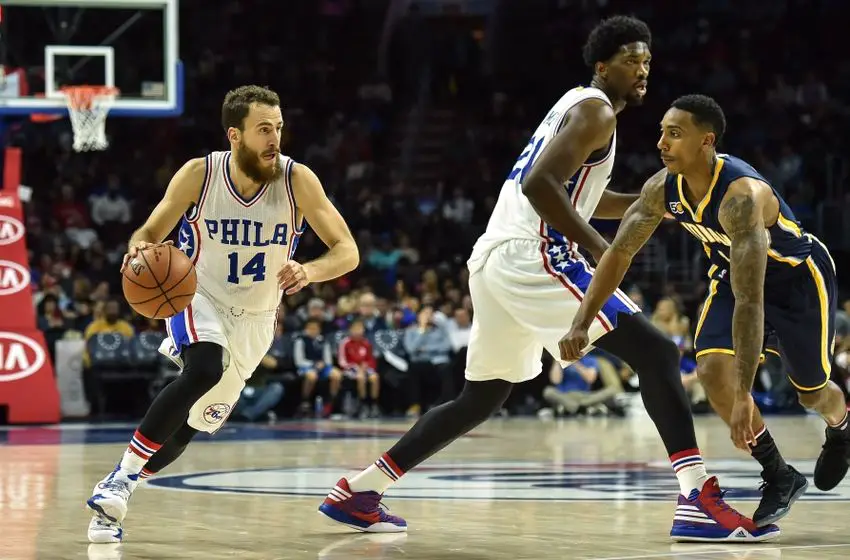 What accounts for this preponderance of youth? What's most alarming about Philly's roster is how many of their players only played a single year in college: Nerlens Noel, one year at Kentucky; Joel Embiid, one year at Kansas; Jahlil Okafor, one year at Duke; Ben Simmons, one year at LSU. If you didn't know anything about basketball, you'd be forgiven for assuming that tuition costs at these respective schools were prohibitively high. They are, but that's not the reason these players made the jump to the NBA ahead of schedule.
In 2005, amendments to the NBA's collective bargaining agreement prohibited high school players from draft eligibility immediately after graduation. The rationale was sound enough: Too many high school kids were foregoing college altogether in the pursuit of big-time NBA money. There were a slew of busts, and without any form of college education, many of these young men had nothing to fall back on when their NBA careers didn't pan out.
So, I can't argue against implementations that pressure young athletes to attend college for at least one year. That said, I have to ask myself, are these kids getting anything substantial in a single year of college? Shouldn't they stay for the full four years?
Basketball is the only one of the major sports in which college athletes dip out of school early. The practice is unheard of in football, where players are expected to graduate. This isn't on account of any NFL mandates; the common belief is that that no player under the age of twenty-two can reasonably expect to compete at the professional level without years of amateur training. The same philosophy applies to hockey and baseball.
Does this mean that young basketball players should pursue this route? You could argue that, given the chance, college football players would jump to the NFL as soon as possible, just as their basketball counterparts do. Ditto for athletes in other sports. Only the de facto limitations within those sports stand in their way.
Let's put this discussion in a perspective outside of basketball. Suppose we had a young musician who, after one year of studying at a university, decides that they'll drop out and seek a music career without a degree. This is not an entirely ludicrous proposition.
There exists one major complication. Our hypothetical musician has the comfort of knowing that there is no expiration date on music. They could work in this field for the rest of their lives, if so compelled, free to experiment and reinvent themselves as needed. The teenage basketball player is not blessed with this assurance. As I've mentioned before in my article about Jonathon Simmons, the average length of an NBA career is 4.8 seasons. If you enter the league, expect to be out by the time the next president is elected.
What does an NBA player have to look forward to after they've exited the league? Typically, financial ruin. Once the millions are gone they're gone, and that's assuming you even earned that much in your short NBA stint. And, with only one or two years of college under your belt, employment options may be limited.
The outlook is not wholly bleak, though. Consider Greg Oden, who was drafted 1st overall by the Portland Trailblazers in 2007. Like the 76ers mentioned above, he played only one season at Ohio State before entering the NBA. He's widely regarded as one of the biggest busts in history, having only played a total of 82 games in his career, with knee injuries keeping him sidelined throughout.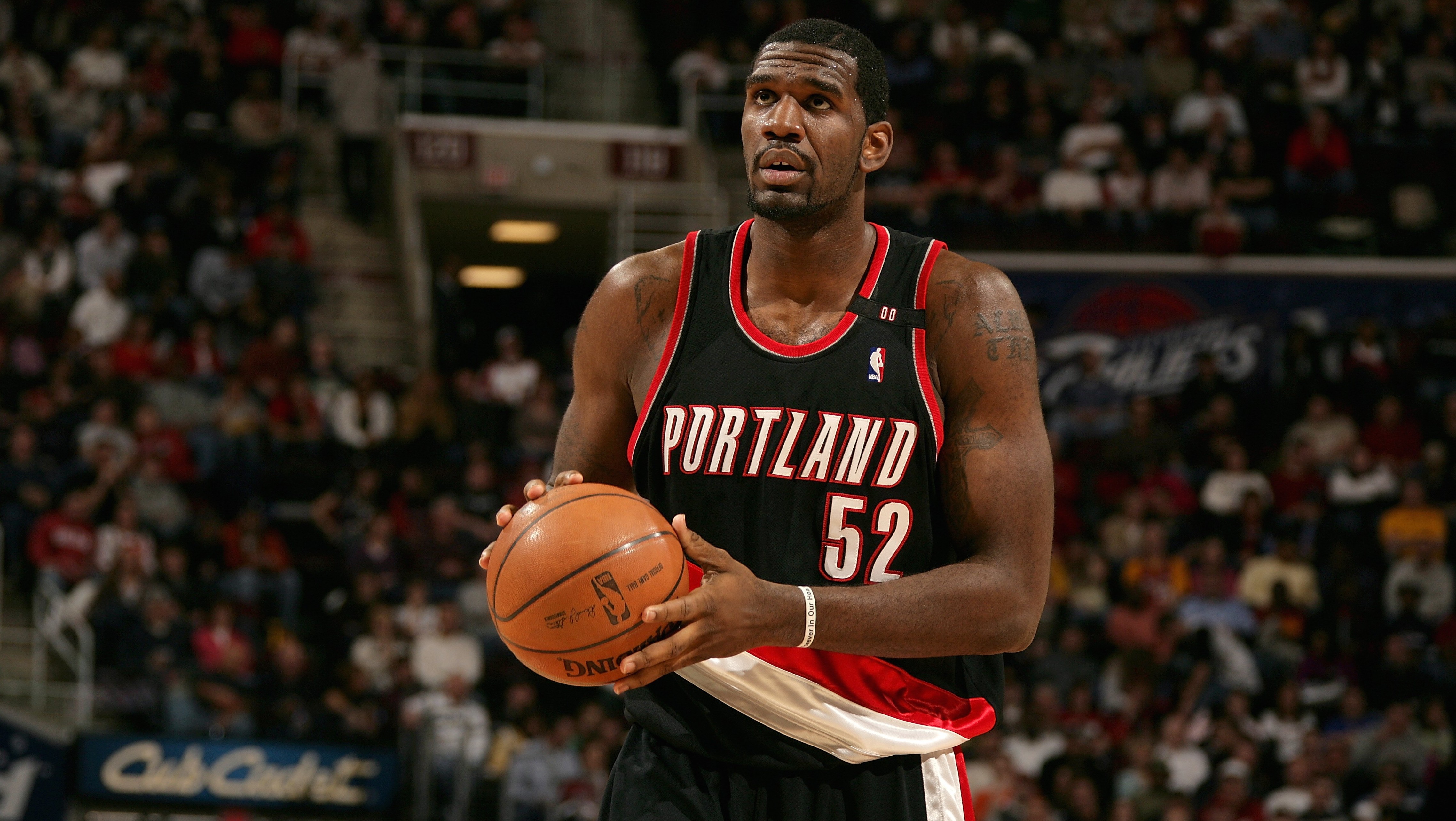 After multiple attempts at a comeback, Oden faced the looming realization that his basketball career was over. Rather than allow the vicissitudes of his life to destroy him, Oden returned to Ohio State in 2016 to complete work on his degree. Basketball may no longer be an option for him, but he had the foresight to use the pieces he had in play to secure a brighter future for himself. Bankruptcy does not have to be inevitability.
Advocacy for student athletes in this regard is still a long way off. During the tournament this month, the NCAA will run commercials reminding you that most of their athletes are going pro in something other than sports. That may be true, but let us not forget that the ones who are going pro in sports likely face the most uncertainty in their futures.