Brand ambassador — you know you've seen one of them. They're everywhere on Facebook, their Instagram is locked and loaded, and they are always ready to sell you a product that they promise will change your life. From makeup, detox teas to body wraps and clothing, there is no limit to what's for sale. You name it, and it's out there.
No doubt you've caught yourself once or twice wondering how your friends have become those Avon and PartyLite sale reps that your mother used to buy from. In a day in age where social media is the pinnacle of any business, becoming a brand ambassador isn't as hard as you might think. Anyone with a passion for a product and a good camera can find themselves the perfect candidates for the job.
1. Don't worry about experience
You might think that you have to be a wiz with taking and editing photos to become a brand ambassador, but all that's really needed is the ability to proudly display products in quality and clear photos.
Companies aren't looking for professional photographers; they have plenty of those for their catalogs, magazines and online platforms already. They want someone like you, a real person who is going to use their product, to present their merchandise in the real world. Be yourself and act just as you would normally do.
2. Find brands you're interested in
There are plenty of companies that are more than willing to have people become representatives of their brand and introduce their product on social media platforms, but before diving into the partnership, you need to find the right one.
If you're into fitness, look for brands that sell activewear and encourage workouts. If the wellbeing of wildlife is an interest, look for companies that donate portions of their earnings to various organizations. Whichever you choose, make sure that you're passionate about it in one way or another.
The more passionate you are, the more likely you are to represent the company to the fullest while still enjoying the work yourself. Remember, if you're not interested in the product or company you're a brand ambassador for, your followers won't be either.
3. Be willing to buy their products
In some cases, companies will send you their merchandise for free in exchange for your postings. Cash compensation is also a possibility. The reality, however, is not always that lucrative. Compensation might range from minimum to none when you start out your career as a brand ambassador.
In most cases, if you are not a celebrity or a big name on social media, being a brand rep is a volunteering process where you purchase some of their products and display that to others. Some businesses will offer discounts and such if you buy a certain amount of their merchandise, and that only increases as a brand rep for their company.
4. Display the brand on your profile
When you apply to become a brand ambassador, companies will reply by asking you to add their name to your social media bio and give you a personal link and/or discount code as well.
When either is activated by an online account, the company will be able to track your social media performance and offer incentives accordingly. Social media accounts that generate great attention, site visits and, most importantly, sales are often rewarded with coupons, freebies and other bonuses.
5. Remember to stay active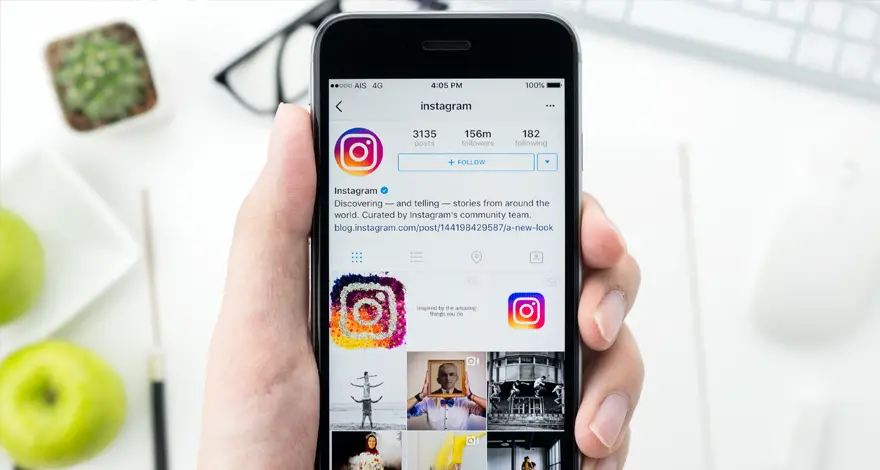 As a brand ambassador, you're expected to post pictures of the company's products on your social media. Depending on the company and how formal your position is, frequency of your posting will vary, but consistency is key in any circumstance.
For companies that send you their products for free, the expectation is for you to feature them on your social accounts several times per week, if not per day. For brand ambassadors that buy their own products, frequency requirement tends to be more lenient. You promote as little or as much as you want, but remember that the more you post the more exposure the brand gets, which can only mean one thing: better sales record.
6. Be kind and respectful
When being a representative for a company, keep in mind to always be kind and respectful when posting a product or company that you might not care for. Don't highlight your disinterest in anyway since audiences are quick to spot out any aversion a representative may hold against the brand itself.
Rather than, if you feel that you certainly cannot find a single positive angle to represent the product, consider leaving that position altogether before considering posting indifferent content.
You are representing this company online to all of your followers, so try to keep as professional as possible while still being honest. Don't be a brand ambassador for something that you don't believe in but don't attack the company either.
7. Have fun!
Becoming a brand rep for a company is a career, so take it seriously. Be productive and professional, but also remember that you're a user of these products just like anyone else, so have fun with it. Be creative in how you use, display and take the pictures just as you would with anything else going on Instagram.
In a day and age where both everyday users and businesses are on social media so much, brand ambassadors make it possible for the two to work together. There are so many reasons why you may want to consider partnering with a company as brand ambassador beyond the possibility of free merchandise and a heavy following.
Standing side by side a company looks great on a resume and tells future employers that you understand professionalism in work and know how to utilize aspects of your everyday life to make progress and deliver results.