Great Adaptations
From the fantasy world of 'Unfortunate Events' to the eerily realistic 'Handmaid's Tale,' these series will rivet viewers just as much as they did readers.
By Joanne Paquin, Emerson College
---
Filled with gods, murder and morbid humor, here are five book-to-television series to look out for in 2017.
The first book-to-television series to debut in 2017 is Netflix's "A Series of Unfortunate Events," premiering on January 13. This eight-episode series is based off of Lemony Snicket's children novels that go by the same title, and are famous for being infamous.
The books follow the three Baudelaire orphans—Violet, Klaus and Sunny—as they navigate a series of haphazard and perilous situations usually instilled by the eccentric criminal Count Olaf, a pointy, unibrowed man who desperately wants the children's fortune. The events the children endure are absurd and tragic, resulting in a morbidly funny set of stories expertly told by the story's narrator, Lemony Snicket himself.
Judging by the series' trailer, Netflix seems to have captured the gothic, steampunk feel of the novels, while maintaining the macabre humor the books thrived on. The cast is also incredible: Neil Patrick Harris perfected the Count Olaf look; Louis Hynes, Malina Weissman and Presley Smith are as young and intelligent as the children in the novels; and the series is full of familiar faces, including Joan Cusack, Aasif Mandvi, Alfre Woodard and Patrick Warburton.
Another Netflix series set to air later this year, "Thirteen Reasons Why" is a thirteen-episode series based off of Jay Asher's bestselling, yet controversial novel of the same title.
The novel follows the story of Clay Jensen, a high school student that returns home one day to a package of thirteen cassette tapes that were recorded by Hannah Baker, a classmate that had recently committed suicide. Each tape is addressed to a specific person in her life that she blamed for her depression, including Clay, whose varying thoughts and emotions on what happened to Hannah carry the book from beginning to end.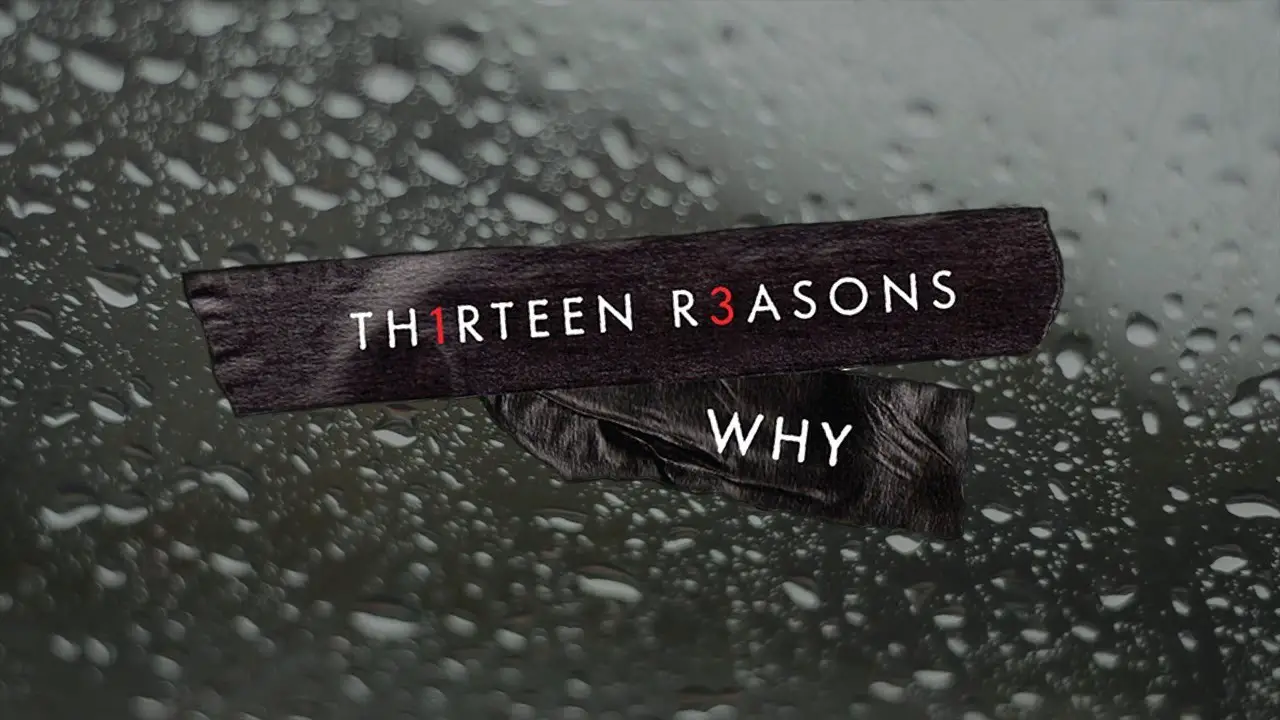 After reading the novel, Selena Gomez worked with Netflix to turn it into a television series, taking on the role of executive producer. Not much is known about the series at the moment, but Dylan Minnette, known for his role in "Goosebumps," and Katherine Langford, a newcomer from Australia, are set to star in the show.
It's been a long time in the making, but the Starz adaption of Neil Gaiman's internationally bestselling novel, "American Gods," is finally set to premiere in April of this year. Not only is Neil Gaiman an executive producer of the show, but so are Bryan Fuller ("Dead Like Me," "Hannibal") and Michael Green ("Heroes," "Kings"), two individuals known for mastering the dark and fantastical in television.
Shadow Moon is the leading character in "American Gods," and days before his release from prison for assault, he is told he is getting released early due to the passing of his beloved wife, Laura. As he flies home for the funeral, he is seated next to a man that goes by the name of Mr. Wednesday. He offers Shadow a job, confident that he will accept, but Shadow denies him due to the absurdity of the offer.
However, when Shadow gets home and learns that he has practically nothing left, he agrees to work for the mysterious Mr. Wednesday. The two of them embark on an unorthodox journey—a peculiar version of the great American road trip—in which Shadow learns about the mystical, god-like elements of Mr. Wednesday and his friends, as well as the greater cause they are all fighting for.
English actor Ricky Whittle is playing Shadow Moon alongside Ian McShane as Mr. Wednesday, both whom appear to do justice to their characters based off the brief clips available. And with Neil Gaiman working on the adaption, it almost guarantees the show is going to maintain the intrigue and eccentricity of the original story.
A television show that feels incredibly familiar as Trump starts taking on the presidency, "The Handmaid's Tale,"—based off of Margaret Atwood's dystopian novel of the same title—is set to premiere on Hulu on April 26.
The story is set in Republic of Gilead, a military dictatorship within the boundaries of what was formerly the United States. Under this regime, women's rights are practically nonexistent. They are not allowed to read, they are considered property and their ability to "have children" can mean the difference between life and death.
Offred, the story's narrator, is a handmaid whose sole purpose is to bear children for elite couples who have trouble conceiving, and the story follows her struggle to survive and the flashbacks she has to happier times when she was allowed to be with her husband and daughter.
The first trailer for the show is eerie, capturing the horror residents must feel living under this regime. It also shows Elisabeth Moss playing Offred, and the slew of incredible counterparts set to star alongside her in the show, including Alexis Bledel from "Gilmore Girls" and Samira Wiley from "Orange Is the New Black."
Based off the both humorous and heartbreaking, bestselling novel of the same title by Liane Moriarty, HBO's new (dark) comedy series "Big Little Lies," is set to premiere on February 19.
This novel follows three women—Madeline, Celeste and Jane—who are all at crossroads in their lives. Madeline's ex-husband just moved into her community, Celeste is dealing with abuse and Jane is trying to track down the father of her young child. Throughout the course of the novel, the three of them grow close and support each other, as their worlds seemingly fall apart. Oh, and murder is also involved.
The show's leading stars are Shailene Woodley, Nicole Kidman and Reese Witherspoon, but "Big Little Lies" is chockfull of other celebrated actors, including Laura Dern, Adam Scott, Alexander Skarsgård and Zoë Kravitz. The show is also being directed by Jean-Marc Vallée, known for "Wild" and "The Dallas Buyers Club," so visually stunning scenes filled with emotional fraught can definitely are to be expected.