The Sleeping Giants of the NCAA
These teams have set the stage for their own success, even if no one else knows it yet.
By Danny Enjamio, Santa Fe College 
---
There isn't a sport where the head coach is more directly related to team success than college football.
For instance, Stanford won just sixteen games total in the five seasons prior to hiring a 41-year old Division I-AA head coach named Jim Harbaugh. The fruits of that hire are still evident today as, almost ten years later, it has transformed what was considered a hapless football program into a national power.
It's easy to forget that some of college football's most dominant programs, like Florida State and Alabama, dabbled in mediocrity in the seasons before hiring their respective current head coaches.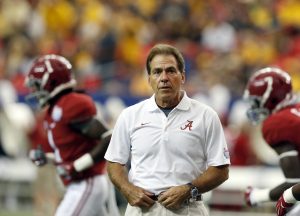 Likewise, Michigan, Florida and Houston were all revitalized and saw increased success last season simply by an upgrade at head coach.
Some colleges are sleeping football giants, just waiting for the right man to awake them. It's always interesting to try and identify which programs are about to make a big jump. If long-term success in college football is indeed more about the coach than the school, here are some programs on the brink of success that you should consider buying stock in now.
Washington
Chris Petersen won 88 percent of his games as the head coach at Boise State. He now enters his third year at Washington, where the expectations are high for the Huskies, as they've been dubbed the "bandwagon team of 2016."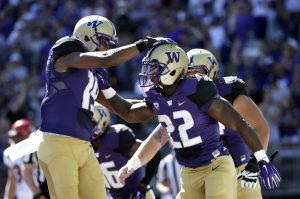 Although Washington hasn't won ten games in a season since 2000, they've had six straight winning seasons, and many consider them to be a sleeper for the College Football Playoff this season. Recruiting success is usually a great indicator of program success, but Petersen's program may be one of the few anomalies.
Sometimes, programs like Washington that won't realistically out-recruit competitors on a consistent basis are better served to invest in a long-term builder like Petersen. That mold is evident in programs like Michigan State and Stanford, who rely on player development and continuity of assistant coaches to out-perform their recruiting rankings. While this list mostly represents programs that can expect future success but aren't quite there yet, of this bunch, Washington is certainly the most capable for success in the short-term.
Miami
Miami, once a dominant program, hasn't had a ten-win season or even a bowl game victory in over a decade. Many attribute that to other circumstances, like poor facilities, besides what it really is: hiring mediocre head coaches.
Again, in college football you're mostly only as good as your head coach and, for the first time in a long time, the Hurricanes have a really good one.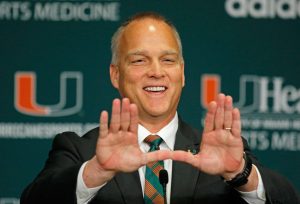 Mark Richt enters his first season at Miami where the quality of assistant coaches he'll hire and players he'll recruit will be higher than the program has had in over a decade.
In terms of football resources, like tradition and location, Miami's are richer than most of the schools in its conference. Richt achieved consistent success at his last school, Georgia, winning ten games in a season nine times in fifteen years. A new coach can revitalize a program, so if some schools are sleeping giants waiting for the right person to awaken it, then Miami is a behemoth and Richt its alarm clock.
Pittsburgh
Pittsburgh's head coach, Pat Narduzzi, already has a reputation as a superb defensive coach, and might soon have one as a head coach as well. In college football, 2015 was a year filled with good coaching hires and Pitt may well have found a gem in the former Michigan State defensive coordinator.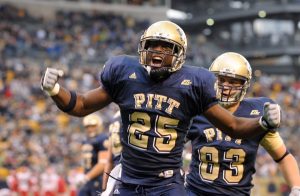 They will try to rise as a program similarly to how schools like Oregon and Michigan State did: by dominating one side of the ball. The Panthers went 8-5 in Narduzzi's first season and perhaps surprised a few people by finishing with the forth best recruiting class in their conference, the ACC.
Clemson and Florida State are seemingly set to dominate the ACC in the years to come, but along with schools like North Carolina, Miami, Louisville and Virginia Tech, Pitt is a big reason why the future is bright for the conference. If the Panthers continue to recruit well and play the defense you'd expect a Narduzzi team to play, then there's plenty to be excited about. It may take some time, but for a program that's on its fourth head coach since 2010, patience and continuity should be the main priorities.
SMU
Yes, the same SMU program that went 2-10 last season. This will certainly be the slowest rebuild of the four teams on this list. They hired offensive guru Chad Morris last season, and while Tom Herman of Houston became a star as a first year coach, he did so by taking advantage of much better circumstances than Morris was given.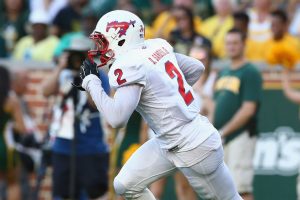 He came to SMU from Clemson, where he helped build one of the most dominant offenses in college football.
Investing in an elite offensive coach, of whom Morris is as good as any, to execute a long rebuild has paid off before. Refer to Baylor, who hired Art Briles in 2007 to take over a woeful program and, with time, became a consistent winner. Like Briles' teams at Baylor, SMU will be elite on offense under Morris. The situation he inherited was pretty awful, so by the time SMU is good again you'll probably have forgotten about this article. But if he recruits well and figures out the defensive side of things, then buying stock in SMU now is a no-brainer.