stThe most dreadful time of the year has come; summer is almost over, the back-to-school sales are happening and fall semester is a few weeks away. There is no such thing as being overly prepared, but you can definitely be under prepared.
Still, there's no need to overwhelm yourself. Here's a checklist, filled with money-saving tips and ideas, that will ensure you're off to a great start this semester. And don't forget to take advantage of offers on school supplies from Argos so that you can buy your supplies more freely.
Trendy Bags
Backpacks are essential for storing your belongings and all manner of school supplies, but they also make for great accessories. When it comes to choosing which backpack to strut on campus this school year, look for sturdiness and style. Tote bags are stylish, but are not the most practical when it comes to carrying things like your computer, notebooks and textbooks. Plus, they can tug at your neck and shoulders. If you are on campus for only a short period of time, totes are quick and easy to carry just a few items, and you are definitely going to look stylish.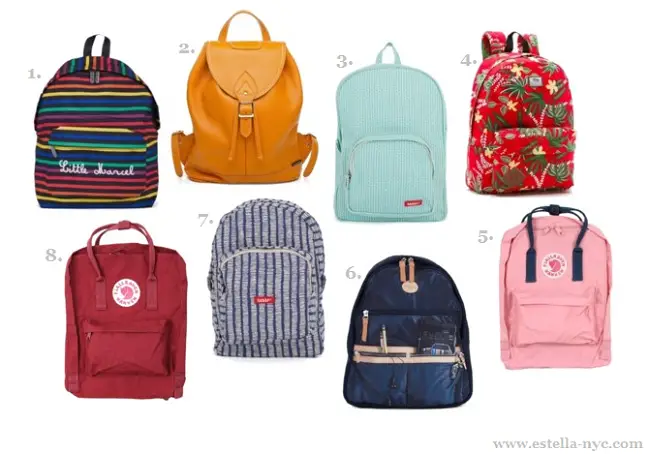 When it comes to choosing which backpack to use for school, the standard Superbreak JanSport backpack is always a popular choice. I recommend picking up a backpack that has a large main pocket with a few smaller pockets to hold your writing utensils and other essentials. The great thing about backpacks is the unlimited amount of colors and designs they come in, so you are always looking trendy without even trying. Some backpacks even have a designated pocket for your computer. I usually carry my laptop in my standard-size backpack, which isn't the smartest idea only because the weight of it tugs on my neck, back and shoulders.
Another great alternative to a backpack or tote bag is a laptop case. If you are carrying your laptop to class or to study on campus, I recommend checking out some of these great options. Some of the laptop cases are large enough to carry your notebooks, pencils/pens and other school supplies. Laptop cases aren't as bulky as traditional backpacks and they keep your precious computers safe.
School Supplies and Room Essentials
With the amount of homework and studying you will be doing this semester, you are most likely going to be living off of caffeine—I know I will. Daily trips to Starbucks can be a bit pricey and will start to add up if you do the math. Instead, pick up a teakettle or coffee maker from your local store. I am a diehard tea lover, but could use a cup of coffee once in a while. I have been a gold member at Starbucks for far too long and have spent too much on daily trips. Investing in a good coffee maker or teakettle is totally worth it if you are caffeine addict.
Still, no amount of coffee in the world can save you if you don't get a good night's sleep, and student housing has some of the most notoriously terrible beds in the world. If you're looking for a simple fix that can help you catch a quality snooze, a good pillow can really make a difference in your sleep. While in college, you don't get the greatest amount of rest, but if you invest in a great pillow, you will have no problem falling asleep when you finally hit the hay.
You should replace your pillow every few years and you should never sleep on a bad pillow. I worked in the home department for a year at Macy's and highly recommend checking out the Ralph Lauren Logo Pillow. They typically go on sale every Friday and Saturday and range between five to nine dollars. These pillows come in a wide range of comfort and are a hella good deal.
Compared to laptops, tablet computers are compact and inexpensive. Most teachers require you to bring some form of digital technology to class. Carrying a computer is not practical and not all students own one. Tablets are less pricey than a computer and will still aid you in all of your assignments. I recommend checking out tablets if you are looking for a cheaper and more convenient alternative to a computer.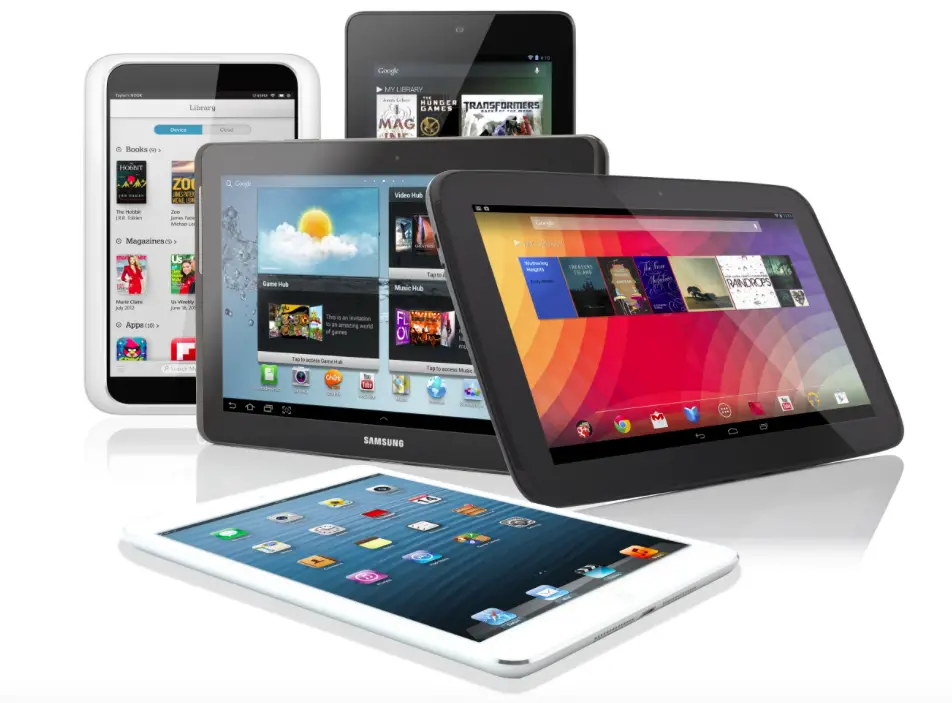 Staying hydrated is very important when it comes to walking around campus. I live in the sunshine state of Florida, where it's 700 percent humid year-round. I can't go outside without instantly breaking a sweat. S'well water bottles keep your cold drinks cool and your warm drinks hot all day. Whenever you are walking to class or hanging around campus, make sure you have your trusty water bottle to keep you hydrated.
Clothes and Accessories
Nothing says school spirit more than a whole wardrobe full of apparel with your school's name on it. Representing your school by wearing its colors is so simple and is a great way to show some pride. You are attending your campus for a reason; why not represent it by strutting some school t-shirts, sweatpants or hats? You can never have too many school spirit t-shirts. If you are ever too tired to put effort into your outfit for the day, throw on some school pride; it is so simple and effortless.
There's nothing worse than sitting in a three-hour long lecture in uncomfortable jeans. When it comes to picking your clothes for class, comfort should be the most important thing that comes to mind. Athletic wear is comfortable to wear class; plus, it makes you look like you actually hit the gym. I love wearing yoga pants and a basic tank to class because it's so comfortable and I can go to the gym or just run errands afterwards. Active wear has become so trendy because of their sporty designs, making you want to wear them all of the time. If you are looking for easy and comfortable outfits, I recommend purchasing a few athletic items.
No matter if you attend a small campus or the largest university in the world, you are going to do a lot of walking. I am all about comfort when it comes to my outfits for class, especially my shoes. Sneakers are great for walking around campus, and the latest designs are stunning. Chucking on a pair of sneakers is the best way to go when it comes to comfort for class. Slip-on loafers are also easy to throw on and look great with any outfit. Running shoes are always a good option if you are looking for air circulation for your feet. Classic sneakers like Adidas and Converse Chucks are timeless, comfortable and match with almost everything.
Good luck, and remember that preparation is key to a successful semester.