For the December fashion issue, Study Breaks, in collaboration with Essay Zoo, asked Julia Dixon, a student we've collaborated with in the past and the founder of Trash Vintage, to connect us with student luminaries whose style and aesthetic help inform hers.
Studying in London, Savannah, Austin and Los Angeles, her four style curators offered fashion tips tailored for students, as well as their personal inspirations and opinions. Below are the four student influencers and snippets from their fashion feedback.
1. Jessie Collier (@jussssie)
Jessie Collier is a fashion media and communications major at London College of Fashion, where she focuses on fashion photography. She is currently taking a gap year to explore fashion media, as well as create connections, do solo projects and freelance for JUSSSSIE before returning to finish college.
Collier wants to be part of the sustainable fashion movement and use visual storytelling to push for mindful thinking within the industry.
Style Inspiration: @thelinebyk, @rabbitholelndn, @_norm
Go-to Look: "Cropped-hem denim jeans with a tank top or an oversized top with my Nike TNs."
Just a Thought: "Casual trousers for guys are really underrated in the States. In London, guys wear loose-fitted dark-colored trousers with simple tees, and it is an easy way to look relaxed yet put together, perfect for running around town."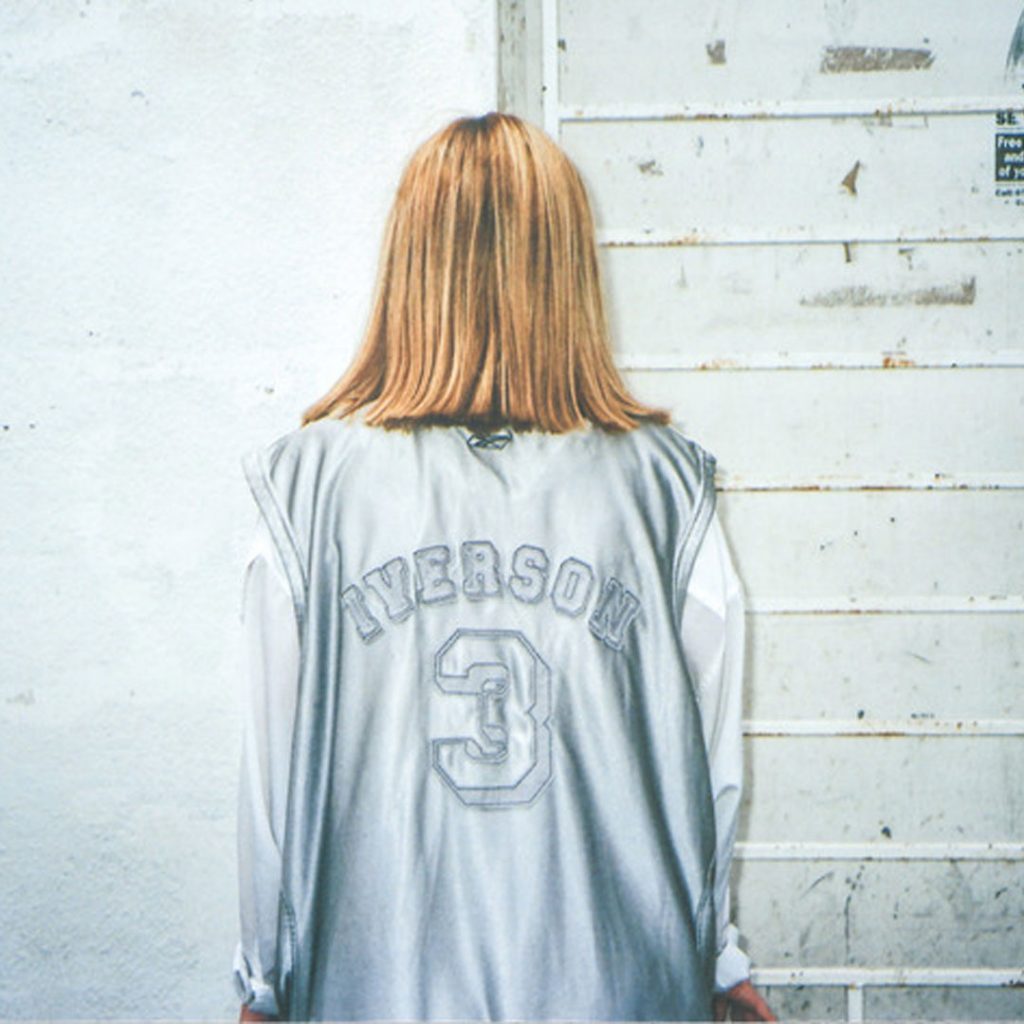 Jesus Acosta, a student at the University of Texas, is a 22-year-old graphic/web designer, photographer and illustrator living in Austin.
When he is not designing and coding, you can find him tweeting about pop culture, taking pictures of cool objects against bright colored walls, watching "Shrek" in Spanish because it's a billion times funnier or drinking taro bubble tea. Acosta contributed illustrations to the November issue of Study Breaks.
Style Inspiration: @gq, @complex, @asos
Go-to Look: "Ripped black jeans, a shirt with a crazy pattern and a denim jacket—always. I've been really into monochromatic outfits lately, though."
Just a Thought: "Zendaya always looks incredible. She is so young and already a style chameleon. I'm also a big fan of Rihanna's style. Who else could get girls to want to wear fur slides? No one. Also, Kristen Stewart. I'm so into her new androgynous style. She is killing it."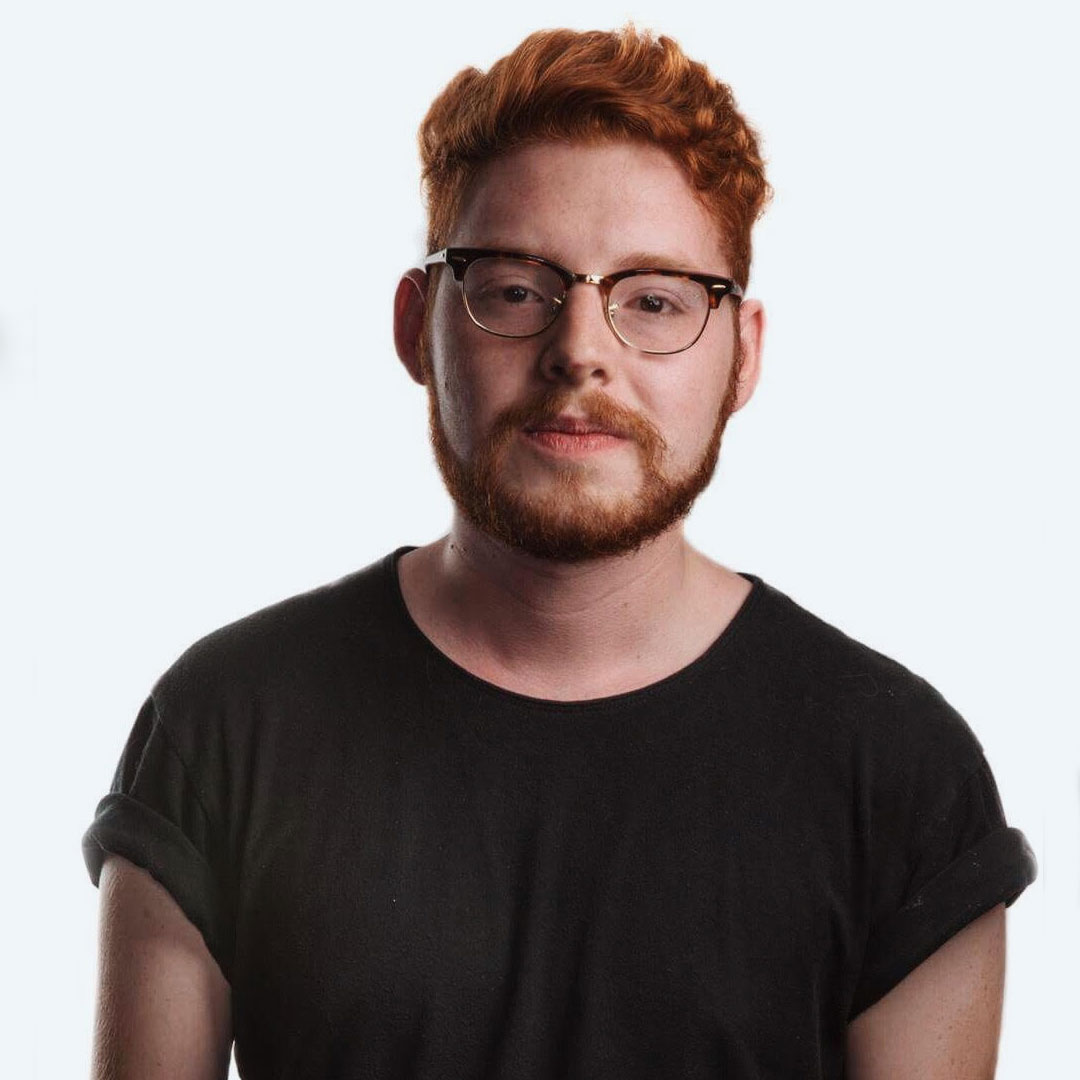 Kelsey Cadenas is a student at the Savannah College of Art and Design studying fashion marketing and management. She has interned for CollegeFashionista for three years, where she worked in positions such as style guru, social media intern and lifestyle editor.
Cadenas is also a stylist for Tipster, an online fashion consulting app, where she gives fashion and styling tips to users. As a student, she has created collaborative content for companies such as Urban Outfitters, MTV Style and Palmers.
Style Inspiration: @refinery29, @thefashioncitizen, @amyvagabondd
Go-to Look: "A Bardot bodysuit, distressed denim and a statement shoe. I never go anywhere without a good pair of statement shoes."
Just a Thought: "As people spend more money on wearable technology, fashion will become a mixture of tech and clothing. There have been talks about garments that change clothes, styles that shift shapes and jackets that have built in body temperature control."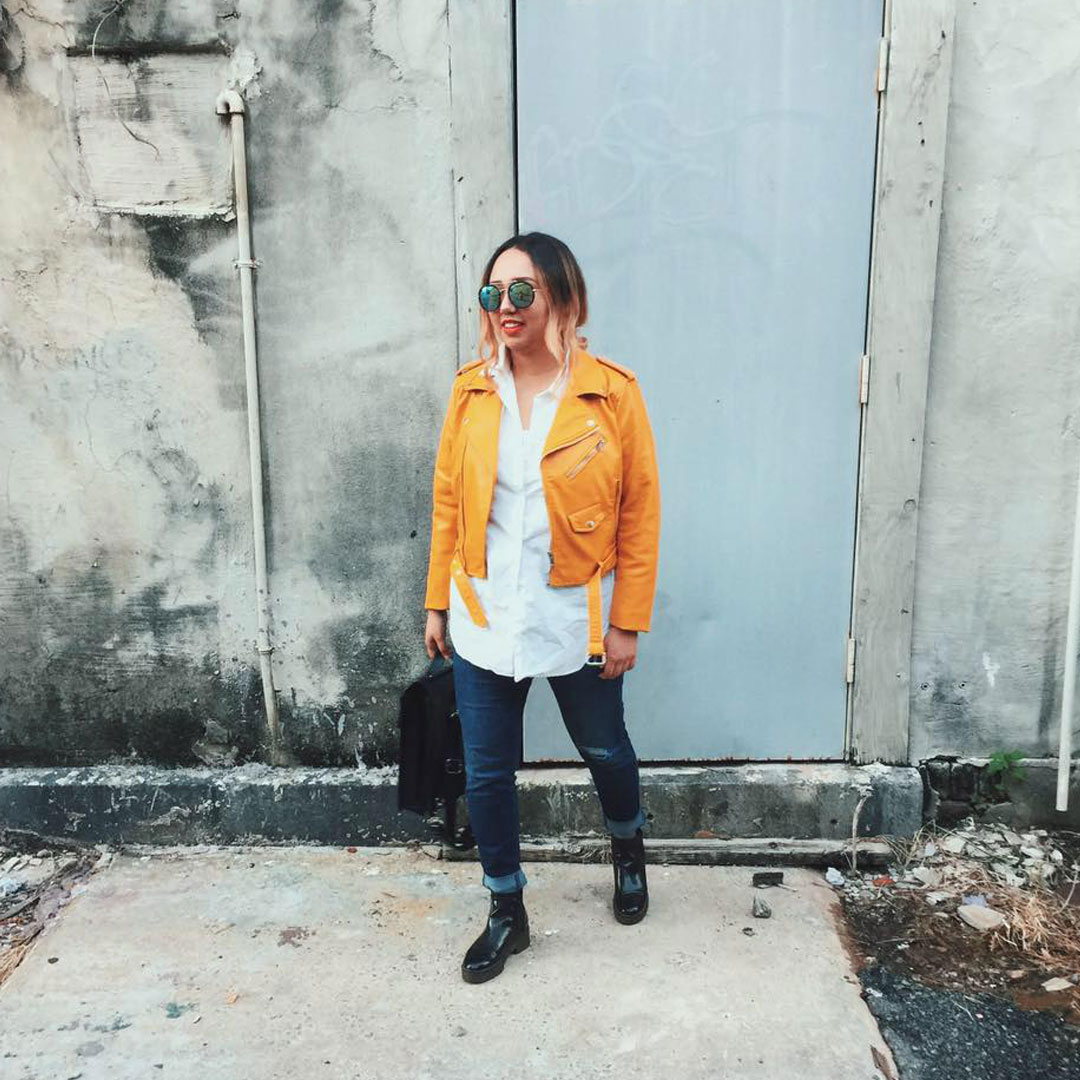 Sarah Hallal recently completed her degree in fashion design from the Fashion Institute of Design and Merchandising in Los Angeles, and is now continuing her studies in the school's International Manufacturing and Product Development Advanced Program, where she is working with a team of 12 other students on a design project for Nike.
Hallal plans to complete her Bachelor's degree in business management, and wants to begin her career by working as an assistant designer in luxury fashion markets.
Style Inspiration: @dchaussee, @marni, @miumiu, @designmilk, @saintheronshop
Go-to Look: "A fine gauge knit turtleneck under a pair of thrifted American Apparel brushed denim overalls with Adidas trainers, my optics, and an overcoat when it's cold."
Just a Thought: "The blend between sport and high fashion will continue to grow, as well as the desire for long-lasting, better quality and environmentally friendly products."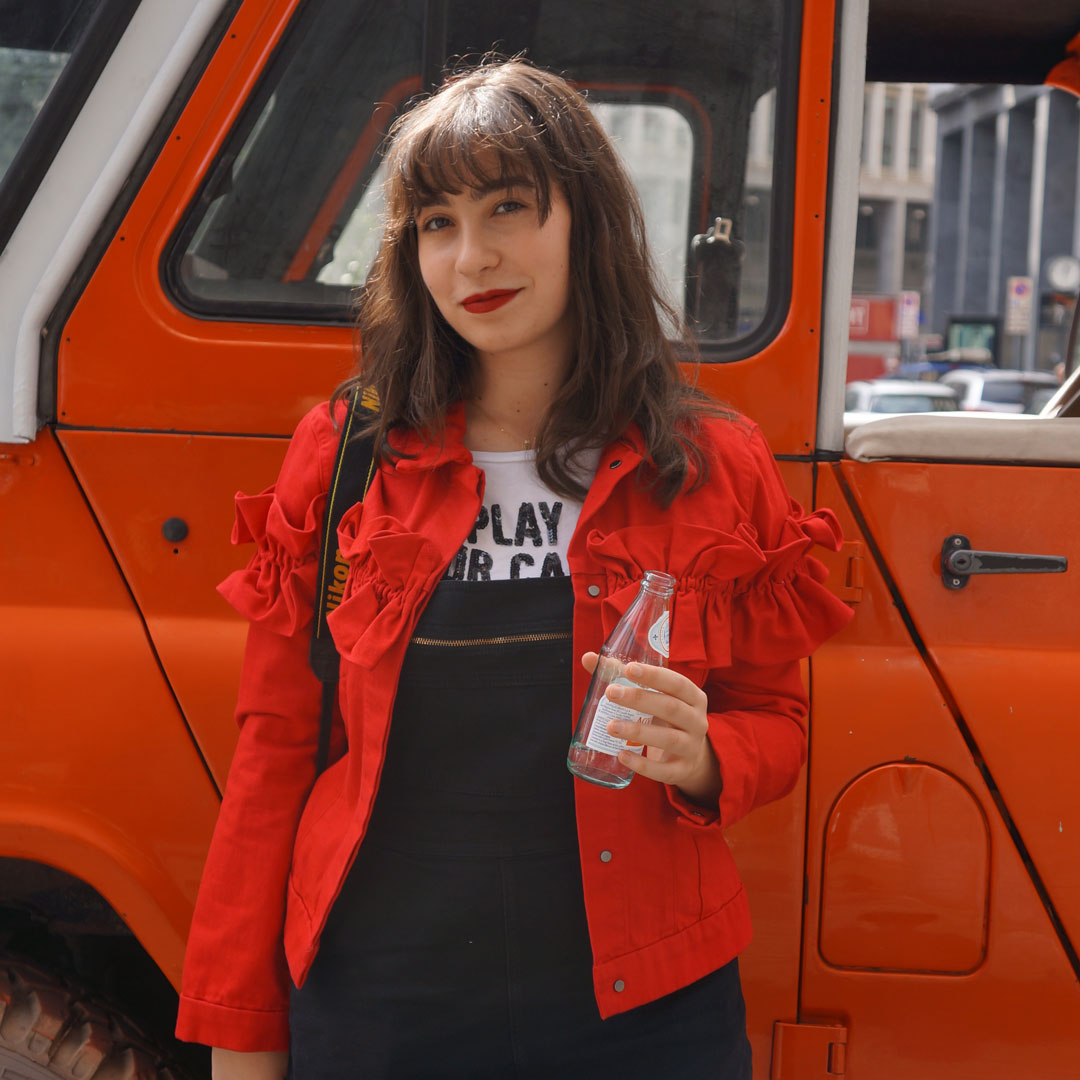 Style Questionnaire
1. What is one thing you wish guys would stop wearing/doing and why?
Jessie Collier: Fedoras — they don't add much to outfits.
Jesus Acosta: This is probably the first thing that everyone thinks about when asked this question, but flip-flops. Come on. Just don't.
Kelsey Cadenas: I kind of wish guys would stop wearing open toed sandals. Though they may be the most convenient shoe when it comes to the summer months, there is something about flip flops that is very unsettling to me.
2. What do you predict will be a popular trend in women's clothing this winter season?
Jessie Collier: Kimonos! I am looking forward to sporting mine when the weather gets a bit cooler.
Sarah Hallal: Velvet. Whether it's on jackets, dresses, boots, socks, hats or bags, bring out those velvet pieces.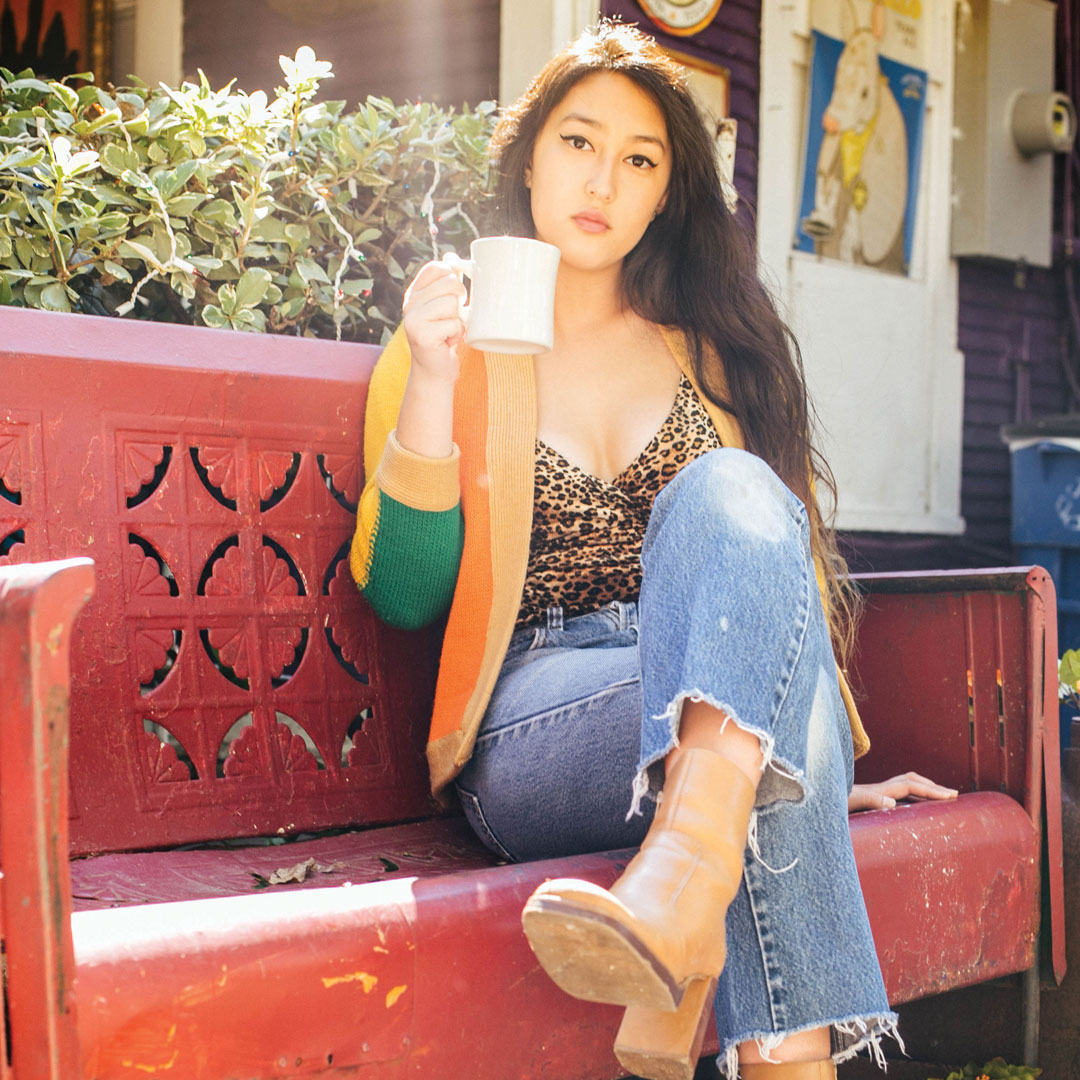 3. What do you think is a simple trend that guys can wear to be more stylish?
Jessie Collier: Cuffing the sleeves to shirts is a really good trick. It makes the shirt look more fitted, and it can show off arms. It pulls an outfit together to feel more polished.
Jesus Acosta: Bandanas! They're so simple and make you look like you know what you are doing.
Sarah Hallal: A nice white, oversized t-shirt over a pair of worn-in denim jeans.
4. What do you think is a simple trend that women can wear to be more stylish?
Jesus Acosta: Baseball caps. I love that look.
Sarah Hallal: Put a pair of glitter/metallic anklet socks under loafers, or a cropped boot for some autumn sparkle.
5. Who are three male fashion icons and why?
Kelsey Cadenas: Adam Gallagher, Dany Dos Santos and Isaac Hindin-Miller. Gallagher has more of a classic look, Dos Santos has street wear and Hindin Miller is more casual everyday wear. All three guys have different aesthetics, but their styles are clean.
6. Who are three female fashion icons and why?
Jessie Collier: 1) Christina Paik, a street and portrait photographer, has paved her journey without a degree, just trusting her vision to get to where she is today; Yael Aflalo, the CEO of Reformation, is a badass and found a space in the sustainable fashion sphere that is really successful; and Sarah Harris, the fashion features director of British "Vogue," because she embraces the long gray hair and stays grounded.
7. What accessories should guys focus on more?
Jesus Acosta: Rings. They're such an underrated accessory. Wearing rings is such an easy way to make a statement.
Kelsey Cadenas: I feel like guys should focus more on watches. They're not only a classic accessory, but can say a lot about a person and their taste in handcrafted goods.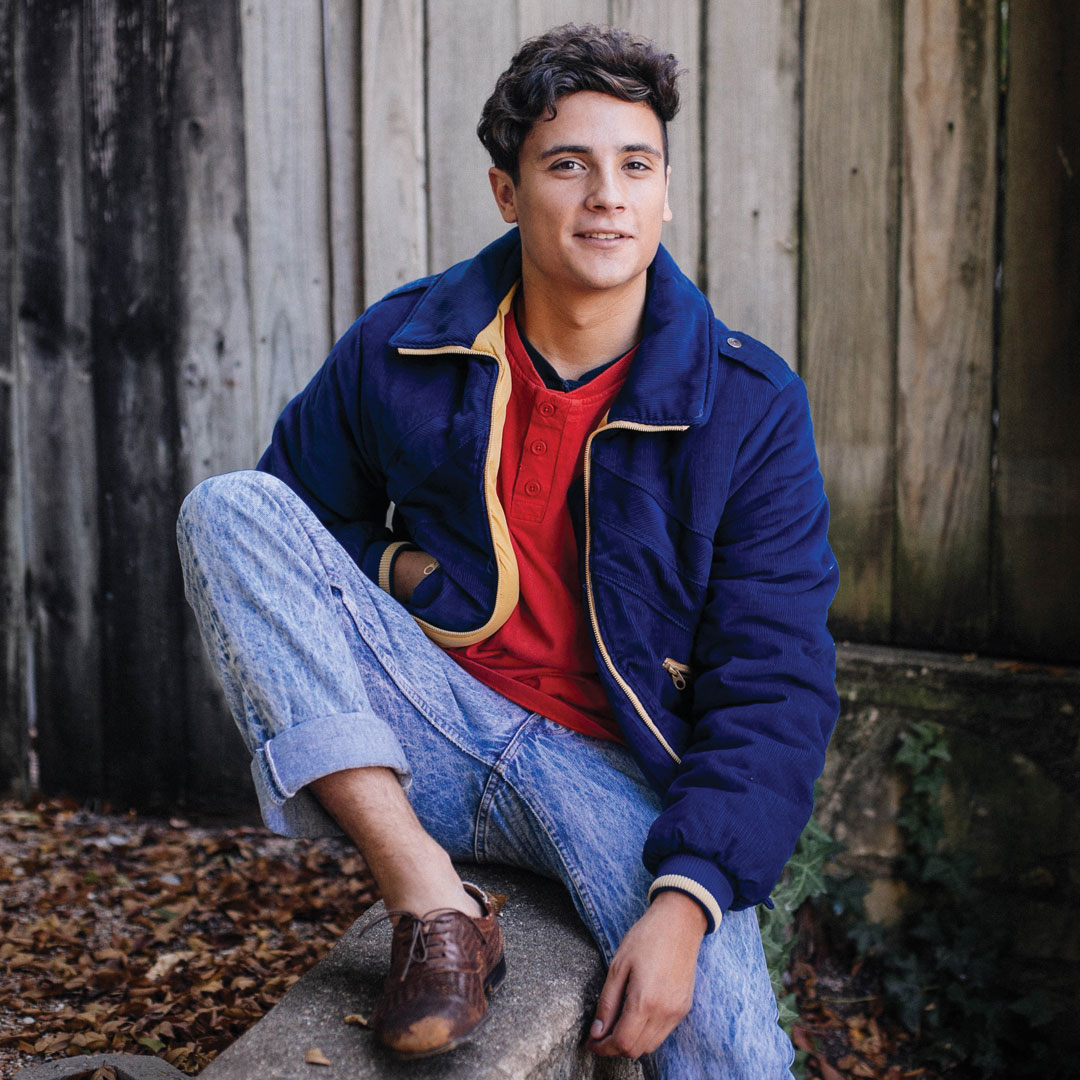 8. What kind of retro looks for women are popular right now?
Jessie Collier: Wide leg pants are very trendy right now, which I love. An easy trend to pull-off is layering a mock neck or turtleneck shirt under a slip top.
Sarah Hallal: Striped rib-cuffs on bomber jackets, flared leg trousers, and matching track suits.
9. What kind of men's retro looks are popular right now?
Jessie Collier: In Texas, the retro western shirts with the pearl snaps will always be in I feel like, because an array of styles can incorporate them into outfits. Levi's have really made a comeback, so wearing vintage ones or cropped frayed ones is stylish.
Jesus Acosta: I think cuban collars, heavily distressed jeans and flare pants are making a comeback.
Kelsey Cadenas: Tom Ford's Fall 2016 is as retro as it gets for menswear for me at the moment. You have combinations of browns and yellows, turtlenecks with blazer type jackets, trousers and loafers. It takes you back to the 70s, where patterns and analogous colors were a big thing in the fashion world.
10. What are some women's brands you're excited about right now?
Jesus Acosta: I love Rachel Antonoff's latest collection and its lookbook; her "Betty and Veronica" collection is also very creative and fresh.
Sarah Hallal: Acne Studios and Marni have always been my favorites, but currently I'm really loving J.W. Anderson, Off-White and Outdoor Voices.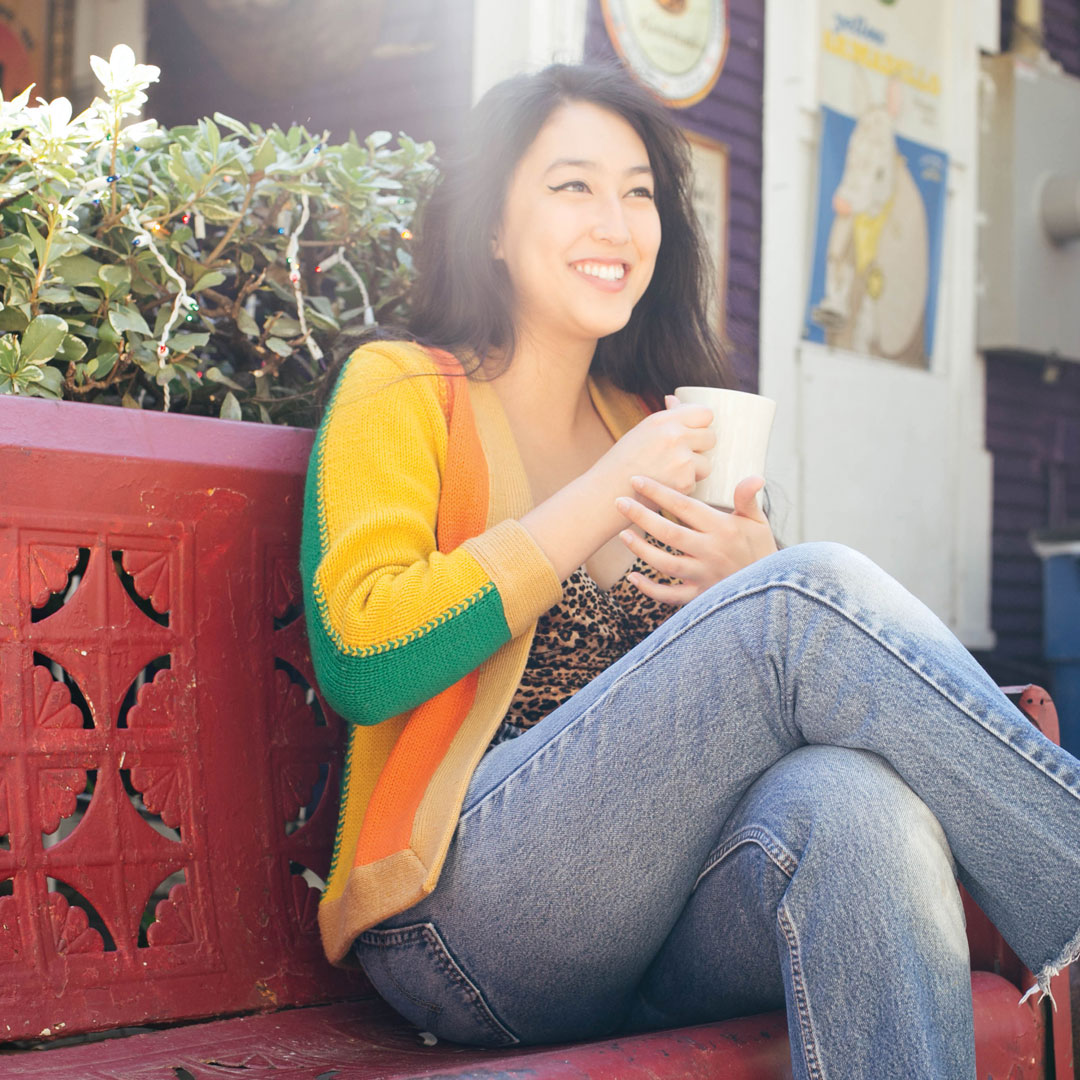 11. As college students, when guys are dressing themselves what should they keep in mind?
Jesus Acosta: I would say that we should keep in mind that comfort and style are not mutually exclusive. It's so easy to look put together. It's not time consuming and it really makes a difference.
Kelsey Cadenas: Guys should always keep in mind that the fit is everything. You want to wear clothes that hug you in all the right places. The days of baggy pants and oversized shirts is long gone.
12. How big of a role does the environmental impact of a clothing brand play in your decision to buy or not buy from them?
Sarah Hallal: A brand's message and identity is super important to me. I always look to see if they are involved in any recycling initiatives, where they manufacture their products and if they are apart of any ethical protection organizations like the BlueSign® Standard, BCI, SAC, The Higg Index or Fair Trade Federation.
13. How is the fashion industry different than it was five years ago?
Jessie Collier: Instagram in particular has changed how blogging platforms work and how brands can tell their story.
Jesus Acosta: Nowadays, social media moguls, without any experience in the fashion industry, are being hired as models for huge campaigns.
Kelsey Cadenas: I feel like the fashion industry now takes a lot more risks and has a lot more to offer to us as consumers.
Sarah Hallal: The fashion industry has become faster than ever, but whether or not that's a good thing is up for debate.
14. Will gendered clothing ever fully disappear? Should it?
Jesus Acosta: I do believe gendered clothing could disappear in the future. The concept of gender-neutral clothing has moved into the mainstream, and it's starting to catch on. We have seen big name brands moving away from gender-specific items, such as toys, so it's not completely impossible. I'm here for it.