To get the interview, you first have to nail the resume. First impressions are a big deal, and, more often than not, your resume is your first introduction, so it's imperative that you stand out. And one of the best ways to do that? Understanding the differences between a good resume and a bad one.
Whether you're putting together your first resume, need help revamping an old one or want to apply for a job at the best companies in New York City, here are a few tips and tricks to help you land a killer position.
1. Tailor to the Job
Between filling out applications and creating individualized cover letters, it's easy to see why so many people skimp on the idea of writing separate resumes as well. But, doing so could be the last push your prospective employer needs to finally contact you.
The best resumes, whether they're for media companies, financial industries or your local mom-and-pop store, are always the ones that are made specifically for the job you're applying for. No matter how much professional experience you have or how often you volunteer with your community, putting down that you worked for your college newspaper (just to fill up space) isn't going to look impressive to a technology or engineering company.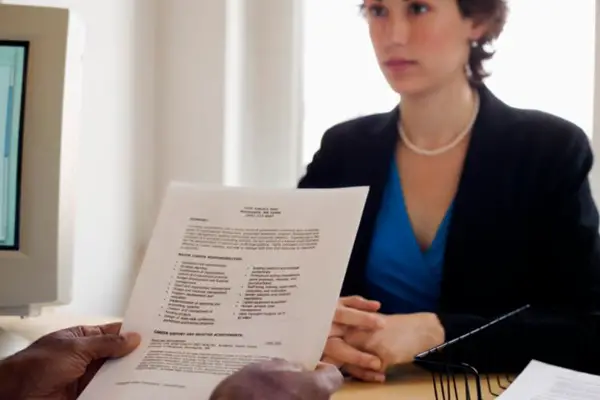 One of the most important things to do when applying for a position is looking at the job description. Companies will almost always give you, word for word, what prior experience and skills they expect to see listed on your resume. You can then tailor each of your professional, personal and volunteer experiences to fit the needs of that company.
As a side note for all you beginner resume-builders, large companies often receive hundreds of job and internship applications a day, and to make things easier on their hiring team, they immediately send all the resumes through a computer-screening process.
During the screening, the computer will catch any keywords used (hint: check the job description to find wording they may be looking for) in the resume to decide which ones move on in the application process.
2. Accomplishments, Not Just Descriptions
You should always include an experience section in any (and all) resumes. But, what you shouldn't do, within this section, is put a bland, bulleted list of the daily tasks that you were required to do in each position you've held.
Employers don't want to see what anyone in that position would have done; they want to see what you did, and you want to make sure that you stand out from the crowd. The easiest way to do that is to scratch the job description and write down what you accomplished, rather than what you were told to do.
Say that you held the position of volunteer committee member for one of your school organizations. Instead of writing that you helped "organize fundraisers throughout the school year," write that you "managed the semester's charity event, which raised over $3,000." If you oversaw or worked with a team to accomplish certain goals, make sure to say that. Putting down that you "managed a team of fifteen members" packs a pretty good punch with any employer looking to hire.
Writing down specific events and values enhances the overall quality of your experience. It's also good to note that, in general, people pay more attention to numerical values in a resume than they do long, boring sentences. So, make sure to add quantitative values anywhere you can.
3. Bullet Points with a Punch
When it comes to writing a resume, shorter is almost always better. And the number one thing to remember? Write for your audience. Odds are, the employer reading your resume has already read half a dozen other ones that day, so forcing them to go over your unnecessarily lengthy paper will only succeed in making them want to pull their hair out.
Long paragraphs describing every detail of your past experiences is a definite no-no. Instead, compact everything into concise bullet points that tell your employer everything they need to know and nothing more. To many people, getting someone to hire you based off of a couple of bullet points can seem pretty tricky, but when you combine this tip with the one previously mentioned, you'll do just fine!
The biggest thing, besides creating a clear and concise list of everything you accomplished, is to put said accomplishments and actions into context. Make sure your sentences have impact, and that they point out why, how or what results your actions led to within the company you worked for.
As stated above, qualifying the things you did can have a positive impact on the value of the work that you put in. It also helps to use action verbs, such as "managed," "analyzed" or "constructed" when compiling your bullet points.
When writing down the work I accomplished during my internship with Study Breaks, I would write something along the lines of "wrote one article per week on up-and-coming topics in order to drive traffic to the site." In this bullet point, I not only pointed out specific accomplishments that I made, but I also included context for the reader to understand why I did the work that I did.
The first time that you create a resume, it's probably going to be complete trash. But, let's be honest, it happens to everyone. Resumes can be really tricky because, while there are templates and references that you can look at, there isn't a strict guideline that you have to adhere to, as each one is specific to the individual that is creating it.
Regardless of your status as newbie-resume-writer or old-timer, remembering some of these tips and tricks is one of the best (and easiest) ways to polish up and present yourself in the most flattering light.