The Changing Face of Scholarship Applications
Getting free money is easier than ever.
By Daniel Nguyen, Wharton County Junior College
---
Applying for scholarships isn't always what's it cut out to be: A simple application followed by an essay and a submission.
In truth, the process often requires the monotonous re-application of the same information, again and again, for every different scholarship under the sun. Fortunately, new websites like Scholarship Owl, which fills out all the usual requested info for you, are using simple technology to reduce the frustration of applying for scholarships.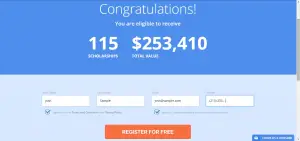 How many times have you had to fill in your name and address each time you started an application? Whether it be a driver's license renewal or an entry to win free McDonald's for a year, typing in basic information, especially if it's information you have to look up (when was the last time you were at the DPS?) can be time-consuming at best and nail-bitingly frustrating at worst.
These feelings of frustration are even worse with scholarships. Amplified by the prospect of high risk and high reward, scholarships are unique in their ability to stress out college student who would normally be fine entering their home address for the hundredth time. Their undue stress results from the fact that most college students are between a rock and a hard place—looming student debt on one hand, crushing tuition on the other. The tighter the financial pinch becomes, the more aggravating a fifth entrance of your first and last name becomes.
On the other hand, scholarships are one of the best ways to prevent student loans, meaning they can save you thousands in the long run. This vast gap between risk and reward is what makes coming back to the dreaded application so inevitable—with a simple essay, your chances of ending up in student loan hell can be greatly reduced. So with reluctant gusto and weary fingers, the train of college students ambling through scholarship applications continues to lengthen.
Interminable as it may seem, the application redundancy of yesteryear is on its last legs.
If you've ever tried to apply for a scholarship, you know that filling out the information can be time-consuming. Websites like Scholarship Owl ask: What could you be doing in the free time? Applying to more scholarships, upping your chances at free money, finishing more homework—not permanently damaging your cuticles at the very least.
The website allows anyone to sign up as a free member. After you put in your information once, the site universalizes it so you'll never have to re-enter the same data. Afterwards, they're able to compile a list of scholarships applicable to you and have an easy-to-apply-format that allows you to simply deliver the content necessary for the scholarship's completion (e.g. essay, short story, creative writing, etc.).
Then you click submit, and the site applies for you. The rest is left in the background noise of online mechanics.
When dealing with scholarship applications, the potential for reward is rarely lost on college students, but the obstacles preventing them are often psychological, rather than a feature of an application's difficulty. There are myriad excuses that high school and college students can conjure up in their antagonism, so finding a way to break those delusions is one of the easiest ways to reduce student loans.
What this entails is simply finding the problem that's blocking your ability to simply get started.
Harboring an unhealthy fear of failure? The great thing about scholarships is that you don't lose anything but your time (and a little dignity) along the way. One approach to reduce this barrier is to practice a good amount of healthy realism.
For any scholarship you're applying to, whether it be a gargantuan 10-page application from a nationally recognized institution, or a small local scholarship, know that the pool of applicants (whether that be one million or one hundred) can only hope to do as well as the few that finally do get the money. Knowing this helps you remain realistic about your prospects, allowing you to plow through those applications like there's no tomorrow. There are tons of other excuses that have their own solutions, but honestly, if a little self-reflection from time to time might end up saving you thousands in the future, it's worth giving it a shot.
In the end, finding and applying to scholarships is really only as hard as finding and removing the mental blocks inside your mind. Luckily, a bunch of internet entrepreneurs have taken it upon themselves to find solutions to this problem.
Scholarships have been around for a long time, though inaccessibility has kept many students in the dark to them until recently. Apps like Scholly and Schoold have now become integral components of school related aid. Conveniently organized into categories that apply directly to the student, money-seeking undergrads can easily browse through dozens of applicable scholarships. Since the catalogues are constantly updated, students are also tuned into opportunities from companies with specific scholarship criteria, boosting the chances that they'll get a match to some free money.
Thanks to modern technology, students will never have to worry about tedious applications anymore.
Long hours spent typing in your address and family members' names are now cut to a one-time, stress-free input. Finding appropriate scholarships is easier than ever, and you don't have to worry about shuffling through mounds of unsuitable applications that'll have you wringing out your hair. Schools are even providing their own specific scholarships for those wishing to attend or are already attending.
The ease of applying for scholarships today curtails any excuse you might have for not doing so, so take a deep breath and then let go, because getting free money has never been easier.