A $20 million program at Southern New Hampshire University will assist low-income students protected by the Deferred Action and Childhood Arrivals plan, DACA.
One thousand Southern New Hampshire University students will receive scholarships to assist with the completion of their degrees.
Students eligible for the scholarship must be protected by the DACA program, must be middle-class working students and need to be completing a degree online through the university.
The DACA scholarships come from the Shapiro foundation, an aid organization that funds non-governmental organizations to assist refugees, and a partnership with The Dream U.S.
The scholarship is designed to give more opportunities to students who need assistance paying for their degree or who would not be able to go to college without extra financial assistance.
According to the AP, one student who received the DACA scholarship had considered postponing her degree before discovering she had been selected for the scholarship.
"I was speechless. I almost cried to be honest,"she said to the AP. "I was giving up on college because of the cost. It was like a sign from God that I can go to college."
At a time when the future of youth supported by DACA is uncertain, the scholarship provides some stability to students looking to pursue a college degree. Plus, if DACA students are deported, they may be able to take their scholarships with them.
As the Trump administration considers a change to the DACA plan Obama established, many Dreamers are uncertain of their future. However, the DACA scholarship gives students a chance to begin pursuing dreams that they would not be able to pursue otherwise.
On Monday, the Supreme Court rejected Trump's plan to end DACA status in the United States, a plan that would affect approximately 700,000 people throughout the country. The scholarship is one of many efforts to assist DACA students in an uncertain environment.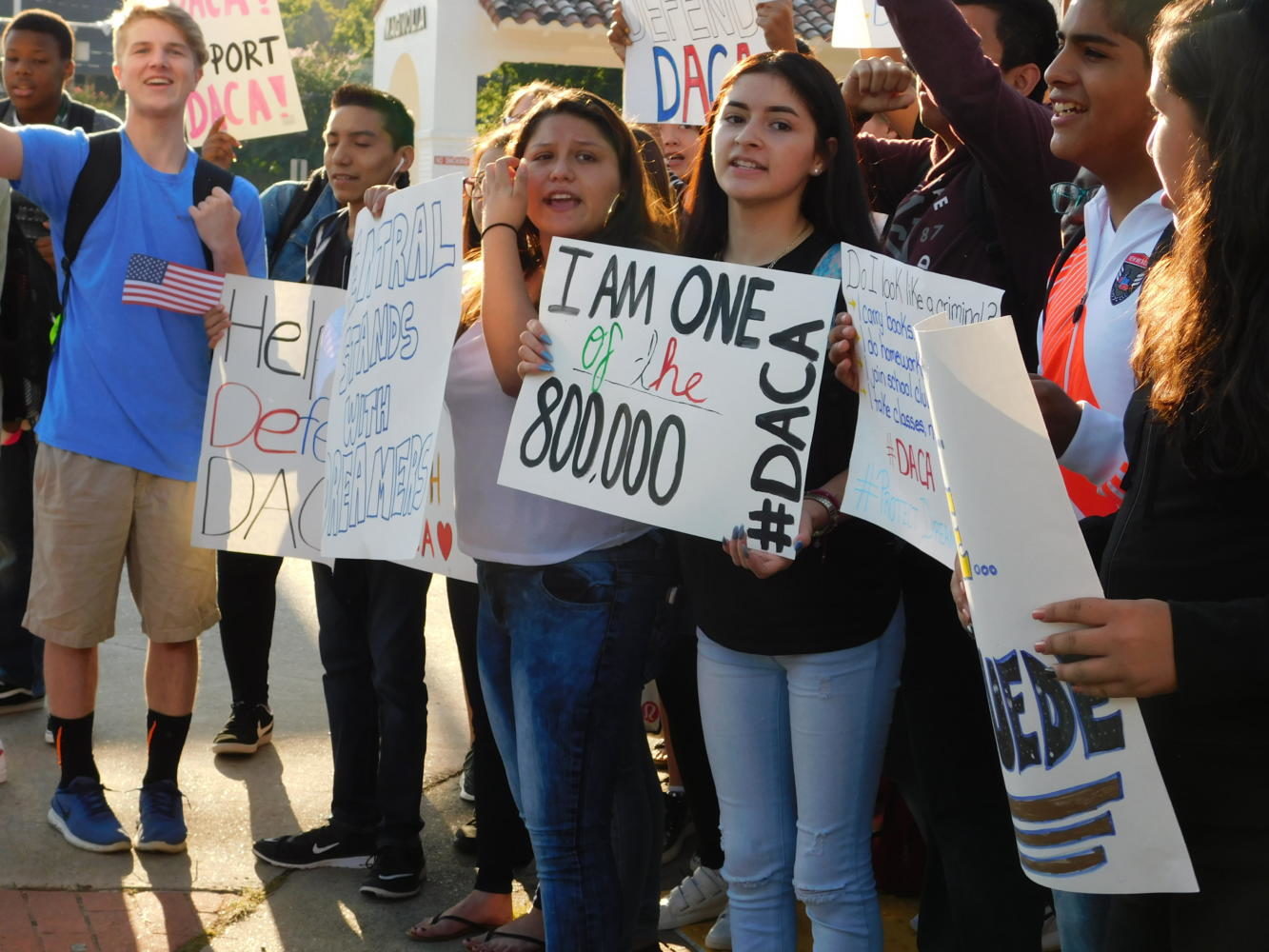 According to the AP, some U.S. schools are already in communication with international partner schools to secure the enrollment of DACA students if they are deported. Southern Oregon University, for example, has been in contact with the Universidad de Guanajuato in Mexico, making plans for students to go there in case they are deported.
In a statement, Southern Oregon University President Schott said the school will protect its students.
"SOU will continue to protect the privacy of all students, respect the value that their differences bring to our campus and accommodate the needs of those who face obstacles in their academic paths" Schott wrote. "We will resist immigration enforcement at SOU without legal compulsion or evidence of imminent risk to public safety."
SOU's stance, a parallel move to SNHU's DACA scholarship, reflects a growing rift between the the federal government's potential policies on immigration and an increasing number of educational institutions across the U.S.
Other schools have been doing what they can to provide resources for students whose status could be challenged by the Trump administration's plans for DACA.
Some schools, such as the University of Denver, have been preparing for a change in immigration laws since Trump was elected.
On their website, under the 2016 Quickfacts section, the school provides resources for students as well as a breakdown of what may happen under the Trump administration and what they can do to protect their status.
The DACA scholarship is one of many efforts to assist students whose documentation status may be up for debate.