The first semester of your freshman year is coming to an end, and the university housing notifications are inviting you to reapply for on-campus dorm living. You and three of your best dormmates have already decided this is NOT what you're going to do for your next academic year. Local off-campus apartments are invading the quad and bombarding you with first month rent deals and sample housing tours.
How will you choose? Here are five ways to choose the best off-campus apartments that will have you ready to throw your first house party!
1. Check the Board
The bulletin board in the lobby of your dorm is always covered with upcoming campus events, club membership opportunities, band promotions and other info that has nothing to do with new housing opportunities Somewhere beneath the disarray, there will be flyers from local university–related apartments that are calling for eager college students who are ready to get away from the dorm lifestyle.
You can also check the university library, as well as the local city library, to catch those deals from junior and senior students getting ready to graduate who are looking for other students to take over their lease. Call up the ones you're interested in and ask if you can take a quick tour of the space listed, then follow up with a call or email to ensure that the offer to lease is still available.
2. Swat the Flies Away
The afternoon is a usual time to find the campus quad swarming with vendors buzzing about food and jewelry and clubs on campus soliciting prospective students to be members. More often than not, there's more than a handful of tables attracting you with a first month's rent free and no down payment. Some will even have a way for you to sign for a lease on the spot and guarantee that you move in as soon as possible! Doesn't that sound exciting? If you think it does, you're already on the verge of a financial and mental breakdown. The saying goes, "The road to hell is paved with good intentions," and getting cornered in the "good intention" of agreeing to a lease you have no real knowledge of can put you in a tight position.
Eventually, you WILL have to pay for that "free month" you didn't pay for and you may even have to pay for other things you hadn't noticed. After that, the days you lived in the dorms will seem like heaven.
If there is a prepared contract ready for you to sign, make sure to look over what's being offered. Also, I'm sure the buddies you've decided to live with will want to be in the loop about what you're about to commit to. Don't try to make any decisions without running it by everyone who is involved and without thinking of the consequences. Swat away the annoying false assurances of the leasing contractors. In any case, you could just sound mature and say, "I'll have to have a talk with my lawyer about this."
3. Take a Tour
If you know you're interested in that four-bedroom apartment close to campus, visit their leasing office to see if you can take a look around. You may know what you're looking for in an apartment, but you'll never be completely sure until you see an example for yourself. Also, it's good to have an idea of which off-campus housing you'd want to live in: That one complex that always has the best parties or the quiet section of apartments where all the TAs live. You don't have to settle with the first apartment complex you happen to come across first.
Committing yourself to the first showroom you see could be like trying to stay loyal in a boring relationship: It was nice at first, but now you're thinking it's time to see what else may be out there for you. There's nothing wrong with having other prospective options to consider; you could even come back to the same one a few times. In any case, visualizing where you want to be can help you make this simple yet nerve racking decision of off-campus living.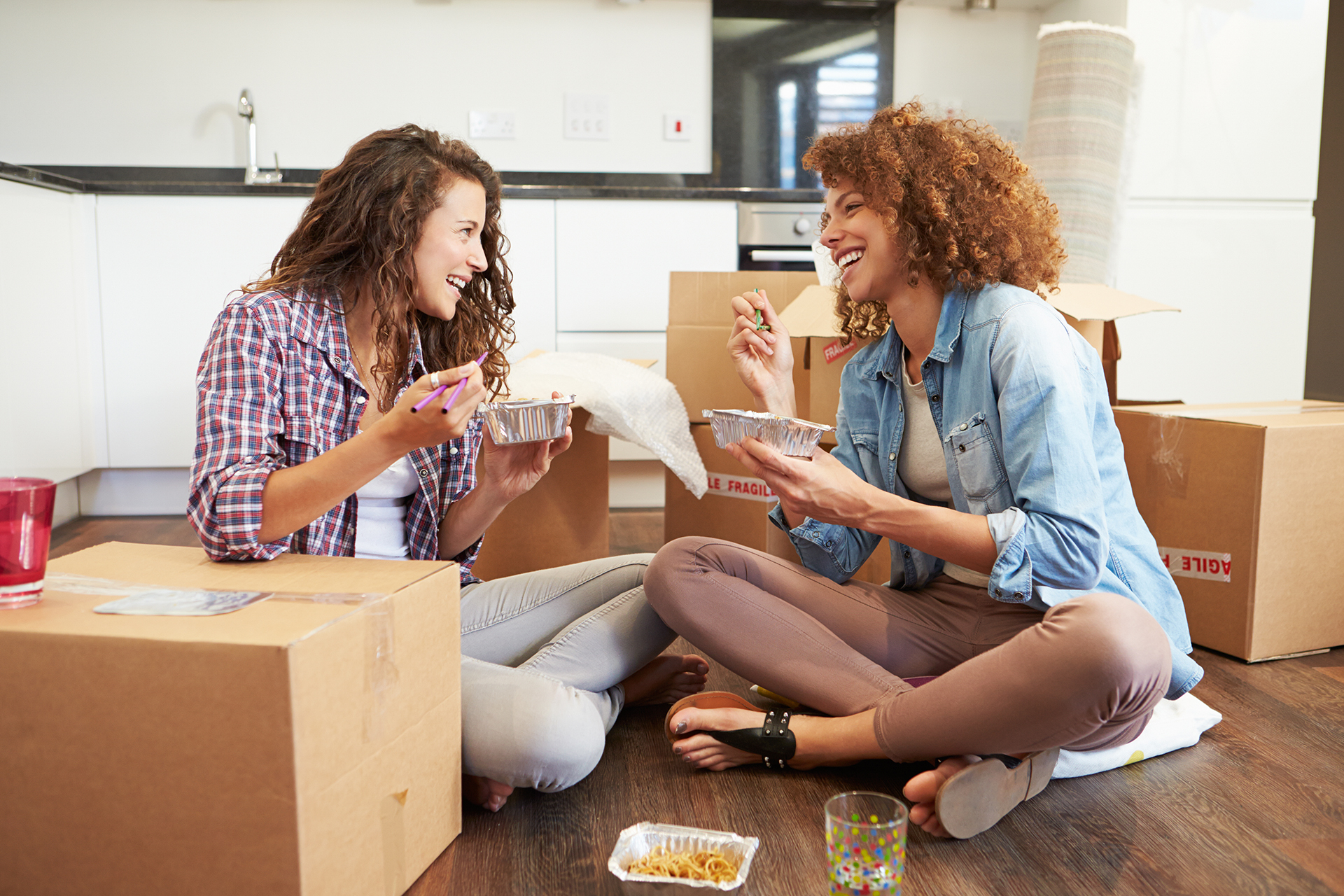 4. Keep Your Attorney on Standby
You and your roomies have decided on a place, you've got Stacie's mom or Blake's dad agreeing to cosign on the lease and you're ready to take the plunge into looking at that dreadfully confusing contract. Tbh, you don't even have to read the thing. I'm not saying sign your life away without reading the fine print, including that line on page five bullet point three sub-section eight that talks about a hidden toilet paper fee you knew nothing about.
Make sure that you're crystal clear about the contract you're given and what you're actually getting out of your lease. Remember that reference about getting a lawyer? Most college campuses have a student-run attorney's office that can be utilized by students. The plus side of that is, if you do have one on your campus, nine times out of ten you're already paying for it with your tuition, so most cases you bring are free! If you're not 100 percent sure what you're getting yourself into with this lease, bring it to the professionals. You lose no time letting an attorney catch something that you might have overlooked, which could have resulted in you and your mates paying more than you should for rent because of that toilet paper fee.
5. Live It Up
You and the gang are ready to move in, and there's nothing stopping y'all from planning a huge, "Project X" housewarming party to break in your new apartment. You've gotten through the hectic process of apartment hunting, and now you get to kick back in your old dorm and wait while the days roll by until it's time for you and your buds to pack up and move in to your new home. At this point, there's time to spare.
After you've brain-dumped on those final exams and projects, how about throwing a goodbye/Christmas party with all of those other friends who are staying in their dorm rooms next semester? Leave an impression on those friends that says you'll be there with them in spirit, and they always have a place to crash when that party two doors down is over and they're too drunk to make it back to their dorm.