Moving Past Homesickness
One in five students deals with separation anxiety, but it's easy to overcome with a few tricks.
By Galen Patterson, California State University, Fullerton
---
College freshmen beginning new lives away from home often experience unintended side effects.
First-year college students often live in small rooms with complete strangers, which means they will sometimes share bathrooms and surround themselves in a new environment, in addition to dealing with academic demands. Some thrive on the excitement of challenge and change, while others get homesick.
Homesickness is a type of separation-anxiety disorder in which a person has a difficult time adjusting to life without someone or something. It can also occur after a divorce or the death of a loved one, not just leaving home.
Living away from home for the first time can be a difficult experience. Leaving family, friends and familiarity behind takes a toll on cognitive functions. Basic functions of adulthood can be overwhelming when you don't have experience to draw on. Homesickness is normal, and twenty-one percent of first-year college students reported having separation-anxiety disorder.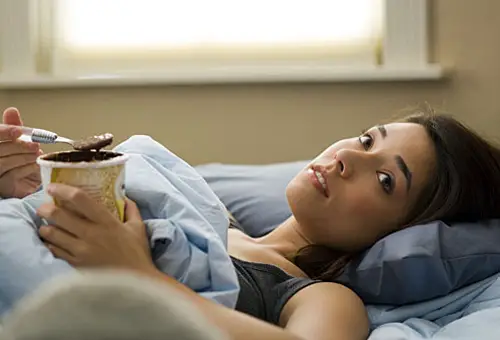 Separation anxiety can take many forms and cause different reactions in those who suffer from it. Symptoms can include angry outbursts, general fatigue, an inability to focus and even insomnia. Other students may just cry or experience depression. Symptoms may amplify the causes of homesickness in some cases, such as suffering grades or difficulty socializing. Anxiety can be triggered by anything.
"It was really stressful, and I realized I took a lot for granted," says Allyson Conway, a freshman Business major at California State University, Fullerton (CSUF).
She says small reminders of her loneliness would often pop up in her new home. Casually forgetting household products, which had once been a part of her everyday life, became a challenge. Minor inconveniences caused unnecessary stress, and, worst of all, she felt stuck.
"I knew that I had no way of going home on the weekend," says Conway.
Like Conway, leaving home was not easy for Janae Manahan, a freshman Computer Science major at CSUF.
"It was really, really lonely," she says.
She admits she did not take separation anxiety seriously until it happened to her. Her family drove her to the university at the beginning of the school year to move her into her dorm. The situation quickly escalated when her family left, especially when she said goodbye to her grandmother, with whom Manahan shares a special bond.
"I cried a lot, more than I thought I would," she says.
Homesickness can affect anyone, but you can overcome it with dedication. Treating yourself for can be as much a part of the college experience as Spring Break. Whether lost in the woods or missing home, the first step to overcoming your obstacle is to accept your situation. Denial does not promote change, so you must react according to your surroundings.
The next step is to establish new support structures, which can be done by forming new friendships. According to Conway, the key to overcoming homesickness is socialization.
"Try your best to meet new people," she says.
Manahan describes herself as a quiet and reserved person. Like Conway, she had to force herself to meet new people.
"If I saw someone sitting alone at the cafeteria, I would try to have lunch with them and try to make a new friend," she says.
Broaden your horizons. Finding comfortable places to relax on campus is a good place to start. Joining clubs and attending social functions are two examples of ways to meet others who share your interests.
"Don't be afraid to approach people and talk to them. They could be going through the same thing you are," says Conway.
"[Homesickness] motivated me to try to get involved in other stuff," says Manahan. "It pushed me to make new friends."
Explore new places. Walking around your new environment will help you focus on the here and now. You may meet new people and discover interesting locations or new hobbies. Some students get local jobs to distract themselves from homesickness.
"By keeping myself busy and hanging out with friends, it prevents me from thinking about home," says Conway.
"Be open to getting out of your comfort zone," says Manahan.
Connect to your home. Having contact with loved ones can be both motivational and soothing. Under the Geneva Convention rules for treatment of prisoners of war, even captured enemy soldiers are allowed to send and receive mail. Try sending a handwritten letter. The joy of receiving a letter in return can counteract the stress of being away. Conway says she calls home several times a week, which helps her get back on track.
Embrace the experience. Leaving home is often the beginning of adult life, and learning how to operate efficiently under stress will make you a better functioning member of society. Studies show that people who manage stress better, do better.
Time and a positive mentality will accomplish anything.
"The longer that I'm [gone], the more it goes away," says Conway.
Continuous drops in a bucket will eventually fill it, and every day, new challenges will arise, but the most important thing is the endurance acquired from discomfort. Keep in mind that a college degree represents more than academic prowess. It also represents struggle.