I grew up with a love of do-it-yourself projects. HGTV was always on in my house, and my mother was constantly refinishing furniture or doing home improvements. I fell into my own love of these kinds of hands-on projects, as well as my own passion for arts and crafts.
So, when it came time to move into my college dorm, I knew I wanted to make it as homey as possible. I scoured the internet for the best DIY projects and created a Pinterest board of ideas. It turns out you don't have to be a DIY expert to make your dorm room or student apartment a home, though. The goal is just keeping it simple and budget-friendly. Here are some of my favorite ideas.
1. Washi Tape
Washi tape can be a great way to add a personal touch to a space, and since it can be easily peeled off and removed at the end of the semester, it's perfect for short-term living situations like dorm rooms.
Using the material, you can easily design and create an accent wall, a project that my roommate and I undertook in the common area of my suite sophomore year. We even hung lights around it for an extra special touch. (Make sure you check with your RAs that your school allows lights before doing this, though.)
The great part about having an accent wall is that everyone who visits the room will comment on it and admire it; plus, it serves as a great backdrop for Instagram photos. If you don't have a suite to decorate, consider creating some sort of design above your bed. From mountains to the ocean, or even a simple pattern, this will definitely help make your room feel much more like home, especially since washi tape even serves as a great "frame" for your photos.
2. Fabric
Fabric serves as an easy way to spruce up ratty dorm furniture. Head to your local fabric store and grab a few yards of some styles you love. Measure your furniture first if you're not sure on the dimensions and make sure you get enough extra to tuck around the edges. You can attach the fabric to your furniture with safety pins.
This simple solution helps customize the furniture to your taste and helps it feel much less like dorm hand-me-downs. If you don't have a fabric shop nearby, or don't feel like going out to buy something, you can easily make use of a tapestry or even a large throw blanket in a similar way.
3. Chalkboard
A chalkboard "to do" list can be a great way to divide out suite responsibilities or even keep your own schedule on track. Though many stores sell pre-designed chalkboards, you can create your own chalkboard with an old frame and some chalkboard paint.
Check out your local thrift shops for a great deal on an old painting or even a mirror, just make sure not to use anything you're too in love with, as you're going to be painting over it!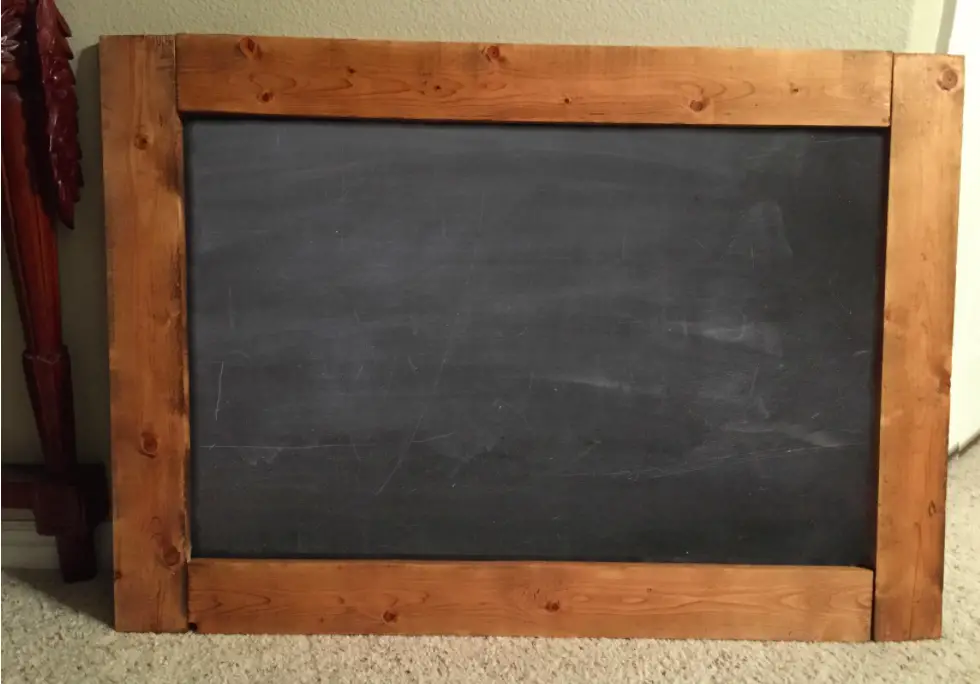 Most local craft supply stores sell chalkboard paint in all kinds of colors; pick out your favorite and get ready for some painting. If you're feeling really ambitious, you can even make your own paint! You might need a few coats to get good coverage, but if you have any leftover paint, feel free to cover anything you like. Some cute chalkboard accent pieces include chalkboard globes or labels to organize your desk supplies. Also, don't forget to pick up a pack of chalk to write with.
4. Mason Jars
There are many different ways to utilize mason jars in a dorm setting, though a simple, elegant one is to use the glass jars as a method of organization. From desk supplies to bathroom items, the translucent vessels can be a great way to hold your pencils or toothbrushes, and you can paint the jars or even cover them in glitter for a personalized look.
Mason jars can even be used as mini terrariums to bring some of the outside into your dorm room — just add a layer of pebbles followed by a layer of soil, then add moss or a succulent. You can place in additional rocks or even figures to decorate your terrarium. Not only is the terrarium an adorable dorm accessory, the air might feel a little less stuffy with the addition of some plants. Just don't forget to water them occasionally.
5. Photos
I have always been a fan of using photos as decor. Whether you use some push pins and tack them to a cork-board, or create a photo clothesline with some string and clothespins, photos are a great way to bring memories of home into your new space. However, there are so many more ways to use your photos than just as wall decor.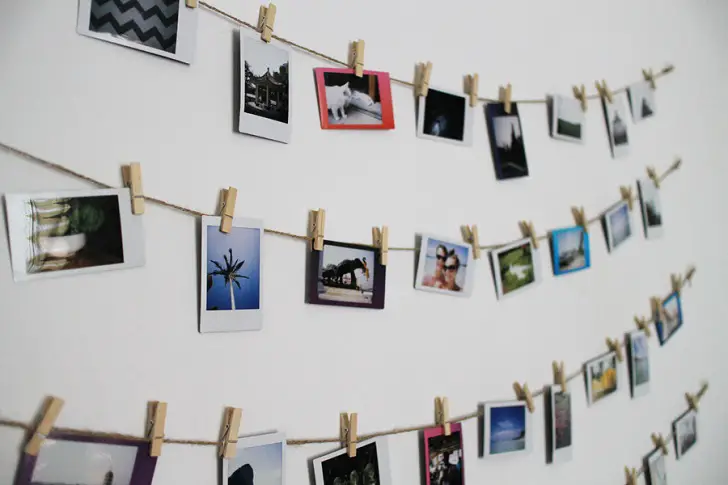 Creating photo coasters is one great way to employ your photos in an unconventional way. First, print your photos to the size of the coasters you want to make; four-by-fours are usually sufficient. Then pick out flat-topped tiles of a similar size; feel free to choose a color that coordinates with your images. Attach the photos to the tile with a coat of Mod Podge. Let it dry, then coat with Mod Podge again to seal.
To ensure that your coasters hold up to wear, consider following this up with a coat of waterproof sealant. You can even attach a piece of felt to the bottom, so the tiles don't scratch your furniture. Though most students don't think about using coasters to begin with, these will help your space feel more finished, as well as bring in a touch of home.
These are just some of many great ways to let your personality show in your dorm room. If you feel like getting more creative, so many things can be customized. Try hand-dying your bedding! DIYs are fun and typically cost-effective ways to individualize a space. Plus, doing a DIY project together can be a great way to make new friends or bond with new roommates.