College senior Andrew Dorogi, 21, was found dead during his spring break trip to Mexico last month.
According to his autopsy, Dorogi was electrocuted after falling onto train tracks at Camarones Metro station in a Mexico City neighborhood. He was found sometime before 11 p.m. on March 15.
Originally from Cleveland, Ohio, Dorogi played football and majored in economics at Amherst College in Massachusetts.
An auxiliary officer from the Secretary of Public Security was called to investigate an individual being in an unauthorized area and found Dorogi's body. Authorities cut the power as emergency services were called to the station to help, but Red Cross staff determined that he was already dead.
According to Mexico City's attorney general's office, Dorogi's mother came to claim the body.
Initially, Mexico authorities labeled his death "culpable homicide," but recanted and later said it was likely accidental. The attorney general's office said his death is still under investigation and, noting talks with Dorogi's family, was likely not a suicide.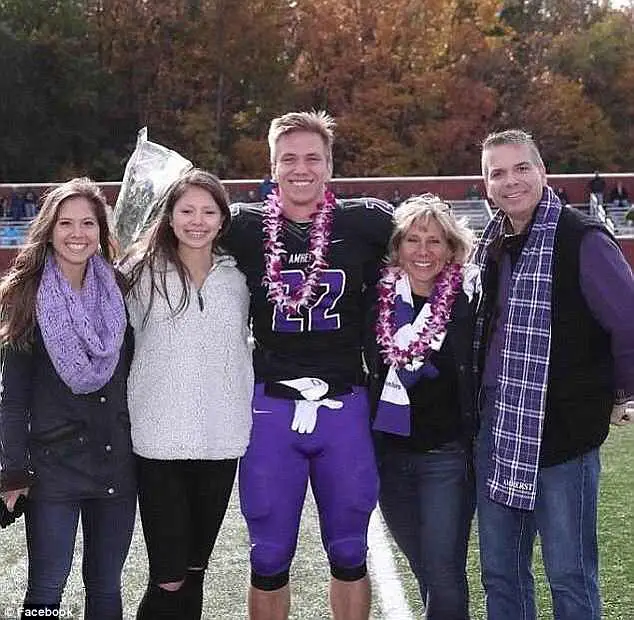 Dorogi is another prominent case this year regarding the death of students while traveling abroad.
Last month, Mark Dombroski, 19, went missing in Bermuda before he was found dead at the bottom of a long drop near Fort Prospect; he presumably died from wounds suffered during the fall.
Dombroski was a student at Saint Joseph's University in Philadelphia; he went to Bermuda for a rugby competition.
The deaths of Dorogi and Dombroksi recall the case of Natalee Holloway, a high-profile case about a student who vanished in Aruba during her high school graduation trip. Mystery and controversy surround her disappearance and those thought to be involved. She was legally declared dead in January of 2012 after initially going missing in May of 2005.
ABC News recently released an article telling students what they should know before traveling abroad. Kris Holloway, the president of CIS Abroad, encouraged individuals to have their friends' or groupmates' phone numbers, create a plan to ensure they're watching out for each other and to talk to trusted locals about where they're heading to make sure they're avoiding dangerous areas.
The State Department also warns that all travelers should sign up for the Smart Traveler Enrollment Program that connects them to the nearest U.S. Embassy or Consulate so that they can be contacted in the event of an emergency.
President Carolyn Martin of Amherst College released a statement notifying students, faculty and staff about Dorogi's death. She mentioned that he "was loved for his friendliness, joyfulness, sense of fun, and inclusiveness," and promised to "create an opportunity on campus to come together in his memory."